The hiking community is not only vast, the activity gaining more and more participants year after year, but also diverse, pretty much as diverse as things can be.
Hikers come in all shapes, all sizes, and all ages, not to mention all ethnicities. Yes, this is a global phenomenon, and it is only growing. With an outdoor activity growing as fast as hiking is, there will be people from all walks of life, including those born with flat feet.
Possibly the most significant challenge someone with flat feet can face is walking miles on end, which is obviously what hiking consists of, but that doesn't mean they aren't capable.
Actually, some flat-footed hikers are as tenacious as their arch-footed counterparts, sometimes they are even stronger and more experienced. This, however, will definitely put a strain on their feet.
Luckily for them, some companies want to target that exact crowd, and they have proven this by making hiking boots that fit flat feet better than any other. We're here to point any flat-footed hikers in the right direction when it comes to choosing the best hiking boots available for flat feet. Oh yeah, they exist, and they are more comfortable and durable than one might expect.
Merrell Moab 2
The Merrell company responsible for these sleek and well-ventilated boots has been around since 1981, thanks to their ability at designing some of the best boots out there. When it comes to flat feet, where purchasing decisions can get tough, Merrell has an answer in the form of their Moab line or, Mother Of All Boots.
The Moab 2 series has plenty of features going for it but let's first focus on the materials used to create such a high-quality design. Performance suede leather makes up the brunt of the boot, but the included mesh makes breathability easy, allowing longer hikes before build-up from sweat becomes a problem. This is also due to their closed-cell foam tongue, which helps keep moisture out, a technology not seen too often from boots in this price range.
Along with the sturdy design and quality material, the Merrell Moab 2 offers a rubber toe cap for increased protection, a Merrell air cushion in the heel to add stability and absorb shock, and a durable sole made of Vibram.
What may make this product the best for flat-footed hikers is the molded Nylon arch shank, a feature that makes these boots easy on the feet, and those with flat feet are sure to feel the difference. The midsole, as well, is forgiving on such people, as it is of EVA origins, making it comfortable and a real performer when it comes to stability.
Pros
Waterproof

Molded nylon arch

Synthetic sole

Breathable mesh lining

Shock absorption
Cons
Stitching can come loose

Loops can rip off

Weak laces

Sizes can run small for some
Where to Buy Merrel Moab 2 Boots?
Lowa Camino GTX
For the flat-footed hikers looking for a well-built and attractive design, Lowa has been producing such style boots for a long time, and their products seem to get better. Possibly one of their best designs to date is the Camino GTX, a proven performer on even the flattest and most sensitive feet.
One of the features of the Camino GTX that best suits those with flat feet is the Lowa Flex lacing system, which comes complete with ball bearing loops that are set on free-moving tabs, making it easier to reduce pressure on the feet simply by adjusting the laces.
Another useful feature of this line of boots is the Gore-Tex waterproof liners, making it simple to both let feet breathe and protect them from any harsh elements. Also, for the hikers who can't throw away old gear, these boots can be resolved entirely, a factor that is rare in this market.
Pros of the Camino GTX
100% leather

Synthetic sole

Waterproof Gore-Tex design

TPU support

Flex lacing system

Vibram outsole
Cons of the Camino GTX
Breathability can be an issue

Expensive

Sizes can run small

Not ideal for wide feet

Not the best ankle support
Where to Buy the Camino GTX Boots?
Vasque Talus Trek Ultradry
Delivering durable and comfortable products since 1964, Vasque seems to know what they're doing, and their Talus Trek Ultradry boots only help prove that point. Designed for optimum comfort, and combined with water-proof material and a sporty EVA midsole, the Talus Trek series offer a stylish yet practical design for some of the toughest trails on the planet.
The Talus Trek Ultradry is given that name for a reason, and that's because it uses 1.8mm waterproof Nubuck leather to keep feet warm and dry. With most waterproof systems, breathability seems to be an issue, but with the Talus Trek and its abrasion-resistant mesh, coupled with breathable UltraDry lining, feet will remain more than comfortable and dry in these boots.
The ability to grip slippery terrain is one of the key components hikers look for when selecting their next pair of boots. The Talu Trek series does well in this area thanks to their Vibram Nuasi outsoles, which are made with XSTrek compound to provide some of the best grips on the market, leading to both safety and the choice to tackle more difficult trails.
Full Take: Vasque Talus Review.
Pros
Waterproof

100% Leather

Speed-lace hardware

Dual-density EVA footbed

Vibram outsole
Cons
Leather can peel away for some

Stitches can come loose too soon

Can fit too tight for some

Eyelets are not designed well
Where to Buy the Vasque Talus Boots? Check out this Amazon listing for the most reliable sizing and availability.
Asolo Drifter Evo GV
Another well-known and popular brand on our list is Asolo, a business operating since it was founded in 1975 by Giancarlo Tanzi, a man claiming to have invented the first-ever trekking boots.
Whether Asolo is responsible for the first trekking boots is unimportant, as their boots stand the test of time, proven by their strong durability and competitive, comfortable designs. Perhaps one of their best is the Drifter Evo GV, boots that are great for flat feet, even on rough terrain.
The Drifter Evo GV boots hold up in a number of scenarios, including wet and slippery conditions. By crafting the boot with water-resistant suede and an upper made of Cordura, these boots won't wear fast. Also, because they're designed with Gore-Tex lining, they are waterproof, which will keep feet dry but allow them to breathe.
The Midsole is made of Eva double density, conforming to the foot comfortably, and it is this choice that makes these boots perfect for those with flat feet. They also feature self-cleaning lugs and a highly durable outsole made of Vibram with a Megagrip compound to keep hikers on their feet when trails get wet and dangerous.
Full Take: Asolo Drifter Evo GV Review.
Pros
Made with Cordura

Anatomic footbed

Good ankle support

Vibram outsole

Dual-density EVA midsole

Breathable
Cons
Not completely waterproof

Traction can be too slippery

Expensive

Can be too wide

Stitches can unravel quickly
Where to Buy the Drifter Evo GV Boots?
Columbia mens Newton Ridge Plus Ii Waterproof Hiking Boot

It's designed with expert craftsmanship and superior materials, making it the ultimate companion for rigorous days out on the trail. High quality materials are first and foremost on Columbia's list of requirements when designing and creating men's trail and hiking footwear.

Buy at Amazon.com Buy directly at Columbia

We earn a commission if you click this link and make a purchase at no additional cost to you.

02/01/2023 11:14 am GMT



Because of the popularity and love for the brand, Columbia is no stranger to most. They've gained that reputation not by accident, but by hard work and true experience in the field. Their products continue to not only impress consumers but keep them coming back for more, something that speaks for itself.

While Columbia may manufacture a vast collection of boots, not to mention other outdoor gear, their Newton Ridge Plus line of boots stand out to those born with flat feet. It's nice to know a worldwide name such as Columbia has something for everyone.
The upper of the Newton Ridge Plus design features waterproof PU coated leather, mesh, and suede for breathability, and metal hardware to increase support. The waterproof ability is only made stronger by its seam-sealed construction, while the Omni-Grip outsole provides more than enough grip for the wet and rocky terrain.
What makes the Newton Ridge Plus boots ideal for flat-footed hikers is the increased comfort they provide over multiple types of landscapes. This is due to the Techlite lightweight midsole, capable of adding superior cushioning and responsive shock absorption. Whether the next trail is busy and well-maintained or a rocky backcountry loop, these boots can sustain comfortability for long periods of time.
Full Take: Columbia Newton Ridge Plus Review.
Pros
Waterproof

Durable mesh tongue improves breathability

Adjustable laces for easy fitting

Lightweight

Techlite midsole

Seam-sealed construction
Cons
Lace brackets can break

Not wide enough for some

Rubber sole can tear away quickly

Laces tend to come untied too often
Where to Buy Columbia Newton Ridge Plus Boots? The best place I've found is directly via the Columbia site at these listings.
Hi-Tec Logan WP
Hi-Tec is a company that launched in 1974 but didn't go global until 1982, a decision that has given rise to some truly incredible gear at mostly wallet-friendly prices. The same can be said about their Logan WP boots, a line that has capitalized on hikers and outdoor lovers who need well-designed boots for under $100.

For those who are flat-footed, even better news, because the Logan WP series offers incredible comfort and flexibility to combat what some other companies have been lacking when it comes to keeping flat feet comfortable and ache-free.
The Logan WP may be inexpensive, but that doesn't mean it doesn't deliver high quality and durability on the trail. Made from suede and mesh for optimal breathability and an outsole consisting of rubber, as well as a midsole constructed of impact-absorbing CMEVA, these boots will grip wet and slippery terrain while keeping flat-footed adventure seekers from cramping.
The inside of the Logan WP design uses Dri-Tec waterproof lining and an advanced breathable membrane to keep feet dry yet not too sweaty.
Also in the lining is soft mesh to maintain comfort over miles of terrain. The midsole, possibly the most advanced technology put into this design, is constructed of compression-molded EVA to increase the already cushioned feel on the feet. Nothing will bring a hiker to more frequent rest stops like sore feet, and the Logan WP boots really try to tackle this problem.
Pros
Compression-molded midsole

Absorbs impacts

Breathable membrane

Compression-resistant sock liner

Rubber outsole
Cons
Sizes run small

Could use more insole cushion

Too wide for some

The waterproof lining can fail
Where to Buy the Logan WP Boots? It can be quite hard to find, but I've had the best luck via EMS online here.
Vasque Inhaler 2
Vasque has already made our list once and, since they make quality and durable products, they're back at it with their Inhaler 2 Gore-Tex line. These boots, despite having a lot of features going for them, remain a lightweight option for all hikers and outdoor enthusiasts, flat-feet or not. They're tough, durable, and may just be the perfect option for the next trail any hiker is ready to conquer.
The Inhaler 2 boot design features an upper of waterproof leather, 1.6mm to be precise, and the abrasion-resistant 3D mesh will keep feet breathing freely as they stay dry. The toe and heel construction is made of Molded TPR and is perforated, adding even more breathability to keep sweat at a minimum.
The sole of the Inhaler 2 boot system is probably its best feature, at least for flat-footed hikers. The Vibram Pneumatic sole has a rigid lug pattern that is molded in Megagrip rubber material to improve traction drastically. The midsole, too, will benefit hikers with flat feet as it is made of a low-profile EVA and a TPU instep shank which will provide comfort and stability.
Pros
Waterproof Gore-Tex design

Vibram outsole

EVA midsole

TPU instep shank

Breathable

Good traction
Cons
Can be too tight for some

Not great for wide feet

Thin Soles

Can get smelly quickly
Where to Buy the Vasque Inhaler Boots?
Lowa Renegade GTX
Lowa Men's Renegade GTX Mid Hiking Boot | Moosejaw

Ideal for day hikes and short-haul weekend pack trips, the LOWA Renegade GTX Hiking Boot combines versatility with comfort. Featuring a moisture-wicking footbed, full-length nylon shank, and shock-absorbent Vibram sole, these all-terrain hiking boots are designed to support lightweight packs up to 25 pounds.

Check Price Buy at Amazon.com

We earn a commission if you click this link and make a purchase at no additional cost to you.



Another company to make our list twice is Lowa, the designers behind the Renegade GTX, a tough and comfortable boot manufactured to handle anything from easy, breezy trails to hard, challenging hikes.
The Renegade GTX series has a lot to offer hikers, whether flat-footed or not, including a waterproof and breathable Gore-Tex design, as well as leather nubuck uppers that are water-resistant to make wet conditions more bearable. The ankle bands consist of Cordura nylon that will really add to that extra flexibility that hikers seem to love while polyester linings help wick away moisture from the feet.
Even better for flat-footed hikers are the polyurethane midsoles that are great at absorbing shock and providing comfort on more rocky terrain. Coupled with full-length Nylon shanks, an advanced system on its own, these boots really provide excellent comfort for the tough trails one might find themselves on.
Full Take: Lowa Renegade GTX Review.
Pros
Climate-control footbed

Cordura nylon ankle bands

Great shock absorption

Nylon shanks

Waterproof

Breathable
Cons
Can be too soft and flimsy for some

Could use more traction

Expensive

Not the best boot for uneven terrain
Where to Buy the Lowa Renegade GTX Boots?
Salomon Authentic LTR CS WP
Salomon has been in the outdoor sports equipment business since 1947, starting its roots in France, and has only been growing ever since. Because of their age and experience, they know what their customers want, even the flat-footed ones. That's why their Authentic LTR CS waterproof boots made this list. They're just too well-designed to be left off.

The LTR CS WP is made of split suede leather and nylon mesh uppers, which make them flexible, durable, and long-lasting. The inside features polyester liners that wick moisture by absorbing then dispersing any excess water. The laces are designed to offer soft flex yet a strong grip, keeping knots tied, a great aspect in wetter conditions.
These boots provide some serious comfort due to their dual-density EVA midsoles, adding a large amount of stability, and their Thermoplastic urethane midsole supports. These will offer more flexibility and ankle-protection. This boot design even provides removable Orthobed footbeds to help absorb shock and rocky terrain.
Pros
100% leather

Orthopedic footbeds are removable

Great shock absorption

Polyester liners to wick away moisture

Breathable

Waterproof
Cons
Can be hard to size

Not as comfortable as similar designs

Laces can come untied often for some
Where to Buy the LTR CS Hiking Boots? I've had the best luck via ordering directly on Amazon here.
Make
Model
Waterproof
Material
MSRP
Merrell

Moab 2

Yes
Performance Suede
129.00
Lowa
Camino GTX
Yes
Gore-Tex
249.95
Vasque

Talus Trek Ultradry

Yes
Nubuck leather
149.95
Asolo
Drifter Evo GV
No
Suede/Cordura
269.95
Columbia
Newton Ridge Plus
Yes
PU-coated leather
79.95
Hi-Tec
Logan WP
No
Suede/Mesh
69.99
Vasque
Inhaler 2
Yes
Gore-Tex
159.99
Lowa
Renegade GTX
Yes
Gore-Tex
229.95
Salomon

Authentic LTR CS

Yes
Split-suede leather
139.95
This Might Interest You: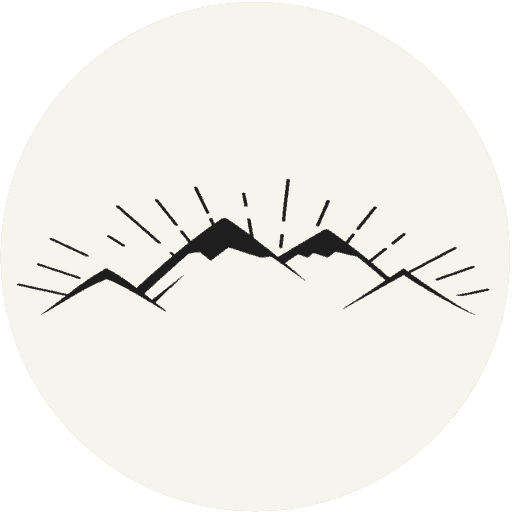 The All-Outdoors Guide team is comprised of enthusiastic experts that enjoy helping others that aspire to be better at outdoor fun. Part of that is making sure you have the right gear and information when it's time to go out and have fun. Some of our team have accomplished amazing feats like climbing 6000 feet to the top of mountains, others have explored every dirt trail they could find and we even have some people that have backpacked solo on various continents. No matter what our readers want to learn and do, our team is here to help them accomplish those goals.