Established in 1975, Asolo quickly rose to fame as a creator of high-end technical hiking shoes. Unlike many other shoe manufacturers, Asolo provides models ranging from casual wear to serious mountaineering. Despite the range of gear they offer, most outdoorsmen look to Asolo for hiking boots and shoes. It's where they got their start and where they continue to excel.
The Asolo Drifter GV is one of their many hiking boots that has gained recognition among amateur and serious hikers alike. The combination of being highly water-resistant and lightweight makes it quite versatile.
As Asolo puts it, the Drifter GV offers "a great all-around package for day hikes and overnight trips with light loads." Additionally, the boot caters to both men's and women's sizing which is great news for female hikers that are often disappointed by male-dominated outdoor gear.
Let's take a closer look at what makes the Drifter GV so great.
Main Specs and Features of the Drifter GV
Here is a rundown of the details of these boots:
Men's color and size options: Cendre/Brown (sz 7 to 13 + half sizes) and Donkey/Gunmetal (sz 6.5 to 14 + half sizes)
Women's color and size options: Grapeade/Stone (sz 6 to 11 + half sizes) and Golden Palm/Stone (sz 5 to 11 + half sizes)
Fit is roomy enough to add additional insole support based on your particular needs
Sold as a Technical Hiking or Hiking boot, although it can be used for general outdoor wear
Over ankle height and speed lace-up closure
Upper made from water-resistant suede and high tenacity Nylon
Lining made from water-resistant Gore-Tex and Nylon
Midsole made from EVA foam
Boot support made of a molded thermoplastic plate
Vibram sole and Asolo Radiant technology
Rubber toe rand for protection
Average weight per pair is 2 lbs 11 oz for men
The Drifter GV may not have an extensive list of features or manufacturer technologies but that is what makes this boot so incredible. It is specifically made to be a footwear workhorse that has everything it needs but none of the excessive bells-and-whistles that only add bulk and weight.
It's no surprise that these features add up to some really impressive advantages.
Advantages of the Drifter GV
There are a lot of little reasons why the Drifter GV is highly praised but the five main advantages include:
Radiant + Vibram Technology
Traction and Grip Aggression
Pronation Control
Speed Hooks for Cinching Laces without Hurting Hands
Water-Resistant yet Breathable
The advantages are thanks to Radiant technology which is a project developed by Asolo that combines materials, manufacturing processes, designs and colors to create superior footwear. The Radiant sole is the real star and the reason behind the excellent grip and stability.
The Radiant sole is a combination of Asolo's EVA molded midsole that provides comfort and excellent foot control. Layered on top of the Vibram outsole it gives the ultimate grip and performance you would want in
a technical boot.
The heel has pronounced cleats which helps to aggressively traverse difficult terrain as well as function as a braking system to prevent slipping or sliding. The forefoot is just as impressive and built to control pronation. Pronation is the natural way your foot rolls inwards while moving but over-pronation and under-pronation can cause discomfort and even injury.
Trail runners tend to understand the importance of pronation control more so than hikers but if you are a hiker planning on going over tough terrain, you really need a boot like a Drifter that will prevent soreness
and rolled ankles.
The Drifter GV is sometimes labeled as waterproof although it is better described as highly water-resistant. Rain and water puddles won't be a problem, even crossing shallow creeks, but it's not a good idea to
submerge the boots.
Although the upper of this model is water-resistant by itself, the Gore-Tex and nylon liner really helps to keep out moisture yet remain breathable. Even in fairly hot weather, your feet will be more comfortable than
most other boots.
The construction of this boot makes it durable and stiff but not inflexible. If you are someone that doesn't like a stiff upper on an ankle boot you will be happy that the Drifter is supportive but not restrictive. Overall the boot is extremely comfortable. The tongue is gusseted and not overly bulky. The ankle cuffs are padded as well but, again, not overly thick that it impedes movement.
Overall the boot is extremely tough and built to last over many seasons of regular use. The outside of the shoe is very resistant to abrasion and tears, even in rocky terrain or through the backcountry. The rubber toe cap is a must for protection and durability as well. Asolo really thought of everything, even the lacing system.
Although the laces that come with the boots aren't anything spectacular, the metal eyelets are impressive. It allows for a smooth cinch which prevents lace breakage or fraying for far longer than typical metal eyelets. There is also a nylon eyelet which helps keep the laces in place as you tie.
The Drifter GV is best suited for hikers, light backpackers (up to about a 35lb load weight) and general outdoor activities. They also look nice enough to wear around town while running errands or at home
doing outdoor chores.
Disadvantages of the Drifter GV
It's difficult to find a problem with Asolo's Drifter GV boot if you shop carefully. Both the men's and women's models come highly rated in customer reviews but there is one issue women seem to find. Asolo has the women's Drifter GV listed as a medium to large width but the boot still tends to fit larger than typical boots sold within this last size range.
Women with very narrow feet or a narrow heel may find that this boot just isn't comfortable and moves too much on their foot, which leads to chafing and soreness. Women with average to medium-wide feet may need to double up on socks depending on their particular foot shape. It's a good idea to keep this in mind while shopping.
Another possible disadvantage of this boot is its price. Typically upwards of $250 check this listing for the latest live price, depending on the retailer, this definitely isn't an inexpensive or budget-friendly model. Those who only use hiking boots irregularly may feel that they don't really get their money's worth from the Drifter GV.
Serious hikers can appreciate the price point, knowing that they will get a lot of use from these boots. These would also be a good choice for someone who is new to hiking but knows they will be consistent and have the money to start off with high-quality gear.
With consistent 5 star ratings and only two disadvantages, Asolo really provides a top-notch hiking boot with the Drifter GV. These boots will keep you dry and comfortable on the trail while providing years of service.
Their price is very reasonable for the amount of wear and tear these boots can take compared to other manufacturers that produce similar shoes. After a typical breaking in period, you'll find yourself often grabbing these boots when you head
out on the trail.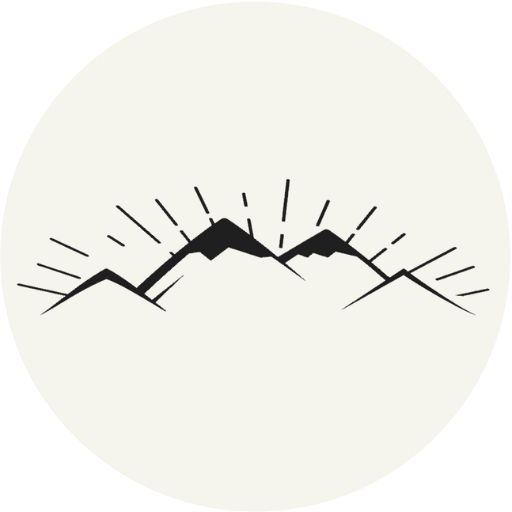 The All-Outdoors Guide team is comprised of enthusiastic experts that enjoy helping others that aspire to be better at outdoor fun. Part of that is making sure you have the right gear and information when it's time to go out and have fun. Some of our team have accomplished amazing feats like climbing 6000 feet to the top of mountains, others have explored every dirt trail they could find and we even have some people that have backpacked solo on various continents. No matter what our readers want to learn and do, our team is here to help them accomplish those goals.