A good hiking trip isn't really the place for you to wear a fashionable watch on your wrist, but you're still going to want to know what time it is with nothing less than an outdoor watch. Luckily there's a wide choice of watches for hiking and all your outdoor activities aimed at the sporting and outdoor markets.
The question is, what exactly do you want your watch to do? How much smartwatch features are you looking for in a hiking watch? Do you need it to be stainless steel? Or to be water-resistant? Or maybe track your heart rate throughout an app during jogging…
The options in watches for hiking run from simple, tough timepieces to multifunction wrist computers that can tell you the time in every world capital, pinpoint your location with GPS tracking, solar-powered, tell you the atmospheric pressure, track the barometric pressure and even tell hunters how far their bullet will drop at different ranges.
Find here the best outdoor watches out there!
How to Select the Best Hiking Watch
What sort of watch is right for you? That depends on a few factors. Here are some things to keep in mind to find the right outdoor watch:
Durability
Outdoor sports and activities are tough on all your gear, including your watch or fitness tracker. You need one that's tough enough to shrug off a few scrapes and knocks (and ideally scratch resistant) without stop tracking.
Waterproofing
If you're boating you're going to get splashed. If you're kayaking you're going to end up in the water. And if you're hiking you're going to get rained on. Look for a hiking watch that's going to survive in your wrist the occasional dip. A generic "Water resistant" label isn't going to do it – you need a properly sealed one with real water resistance.
GPS Functionality
The best outdoor watches tend to have a reliable GPS system for your outdoor activities. While hiking GPS is a more advanced feature, it's becoming more accessible for most hikers. Given the many things that can go wrong on the trail (and tales of hikers lost only a few miles from the trail), a GPS device or survival watch can be the ultimate fail-safe.
Extra Features
You can find a whole range of features in a sports smartwatch, right up to cameras and ballistic computers. Do you want to have them built-in or would you prefer to carry a separate device for those tasks? For example, a heart rate monitor is nice, but is it absolutely necessary for your hiking trips and activities? That's for you to decide. Personally, it's nice to have but not critical to get good hiking.
Everyone has their own preferences when it comes to the greatest outdoor watch but there are some things that apply generally. For example, the more features a watch has, the more there is to go wrong.
Added features can also have a serious impact on battery life, especially anything that involves Bluetooth or wireless connections – so an Apple Watch probably isn't the ideal choice, you might need a hiking watch with long battery life.
Then there's a long-running debate about whether analog or digital watches are the sturdiest.
"Is it better to risk jarring one of the hands off its axle or cracking an LCD high-resolution display?"
The choice of watches marketed at hikers can be bewildering, and picking the wrong fitness tracker can be an expensive mistake. Amazon reviews can be helpful but many people are expressing their own preferences more than they're giving an impartial review of the product, so it's not smart to rely on them too much.
To help you make the right choice we've picked out three of the top hiking watches and put them to the text.
Read More:
Top Hiking Watch Recommendations for 2020
Garmin Fenix 2
Features At A Glance:
Waterproof to 50 meters
GPS sensor with preloaded maps for a better track
Battery life for five weeks
Garmin is famous for their excellent GPS handsets, and with smartwatch features like navigation chipsets now so compact it was only a matter of time before they applied their skills to a watch.The Fenix 2 is a technological masterpiece; there's no other way to describe it. It's packed with a massive range of features that help with navigation and safety.
The GPS unit can store waypoints and help you navigate to them easily; hGPSgps tracking memory holds up to 100 tracks you've already covered. The preloaded base mapping shows you major terrain features and some routes.
The GPS also supports a 3D electronic compass, which unlike the magnetic compasses built into some older watches isn't going to be thrown off by the metal of the case.
As well as the navigation capabilities of the GPS device there's also an altimeter, plus a barometer so you can practice your weather-forecasting skills tracking the atmospheric or barometric pressure. A thermometer is included, always a useful safety feature when you need to consider heat or cold injuries.
There's also a heart rate monitor so you can feel smug about all the exercise you're getting. The Fenix 2 even tells the time.
The big question is whether all this technology can be packed into a tiny display and still leave you with a practical watch. We're happy to say that the answer is yes. It's definitely not a small watch – it weights three ounces and it's a big, chunky round case – but it's definitely wearable – and in fact, it's pretty comfortable.
The rubber strap is wide, to stabilize it and spread the weight, so it's not something you're going to get fed up with and leave behind. It's also easy to read the screen's big, bold digital display.
The original Fenix had a reputation for tricky menus, but while the Fenix 2 is physically almost identical the buttons have been remapped and it's had a serious software upgrade for this hiking GPS.
The menus are now much more intuitive, and the smartphone app that lets you load mapping and waypoints onto the phone is also easy to use. The main downside to the Fenix 2 is its short battery life – five weeks in watch mode, but potentially less than a week if you're making heavy use of other features.
The upside is that it's easily charged via USB cable. Expect to pay around $400 for the Fenix 2 (although you can find it for a good price here.
Verdict: A very advanced watch and GPS that does a lot of things, most of them very well – and also tell the time so you can enjoy your morning hike while waiting for the sunrise and track the weather.
Read More:
Casio G-Shock DW6900MS-1CU
Features At A Glance:
Waterproof to 200 meters
Low-visibility LED settings in a high-resolution display
Casio's G-Shock range has been a military favorite for years. Tough but affordable, they don't offer all the advanced features of something like the Fenix 2 but they are very good at what they do – telling the time.
There's also a huge choice, including both digital and analog models plus a few that offer you both. The snappily named DW6900MS-1CU is a digital-only watch designed for military use; it's light and compact, with a sturdy plastic case. Compared to a highly featured hiking watch it's a real featherweight hiking GPS.
The downside, of course, is that it doesn't have any of the additional functions, but if you prefer to carry a separate GPS device you might not feel the need to have another one on your wrist. The G-Shock is also a lot cheaper at around $100.
You'll also find that the G-Shock keeps telling the time for longer – a single CR2016 battery will last you for up to two years. So if you are looking for long battery life, this won't let you down. This is a very comfortable hiking watch to wear, and you'll barely even notice its weight or bulk in your wrist– they're both minimal. The strap is well-shaped and gives a good adjustment range.
Unlike some other G-Shock models, this one is also simple to operate. It has all the standard watch features – alarm, stopwatch, and so on – and it uses a low-visibility reverse LCD format; the display background is matt black, with the displayed information backlit by a subtle red electroluminescent source so it will be easy to see even before sunrise.
It's easy to check the time in darkness without dazzling yourself.
One really great feature that gives elevation to this G-Shock is its water resistance. Rated to 200m, it's suitable for all water sports including recreational diving. That means there's no way it's going to leak in heavy rain, as some other "waterproof" watches are prone to doing.
If your hike takes you through a river the G-Shock will still be in perfect health when you get to the other side.
Verdict: One for the minimalist hiker – tough, lightweight, and capable. You can check out pricing options here.
Read More:
Suunto Core
Features At A Glance:
Weather trend function with storm alarm
Compass
Suunto is another company with a long outdoor heritage – they've been making excellent compasses and watches for nearly 80 years. The Core compass combines both these functions plus a few extras.
At around $300 less at this listing it's a more affordable, non-GPS version of their top-end Suunto Ambit, so makes a good choice if you already have a GPS handset you're happy with.
The Suunto Core is built around a digital watch, with multiple extra functions built-in. The main one is a digital compass, which is as accurate as any we've seen in a watch. You'll also find a barometer, thermometer, and altimeter so you will be able to track the barometric pressure, plus some additional watch features.
It can tell you sunrise and sunset times, for example. So if you are on a hike, and you want to delight yourself with the sunrise, you can know exactly at what time it will happen The display can be switched to show you not only the sunrise time, but weather trend graphs, and if the atmospheric pressure starts to drop at dangerous speed the storm alarm will alert you that it's time to find shelter.
Bulkier and heavier than the G-Shock, this is still a very comfortable watch. It's also rated as waterproof to 30 meters, or 100 feet, so it can stand light diving. The dive time gauge on the bezel is functional, unlike a lot of modern watches.
The only real downside of the Core is its relatively short battery life – you'll be lucky to get six months out of battery if you're using its features regularly.
Verdict: Plenty of features for much less money than a full-on GPS watch.
Read More:
Best Analog Hiking Watch? Keep it Simple
Some people prefer a GPS devices or a compass barometer to track the weather, or a high-quality sensor and a big data of maps to go for a hike, but some people prefer functional simplicity. While many hikers want the latest and greatest technology in their watch, there is something to be said for a basic analog watch or a simple GPS. If for no other reason, an analog is a great backup should the primary (higher tech) systems fail for whatever reason?
Personally, I really like the Timex Expedition. It's not flashy, but here are some of the features:
Durable nylon strap
Stopwatch, countdown timer, and alarm
Some digital/analog combo for the display
Indiglo light-up functionality for nighttime
Water-resistant up to 100m
Made in the USA
Recommended Reads: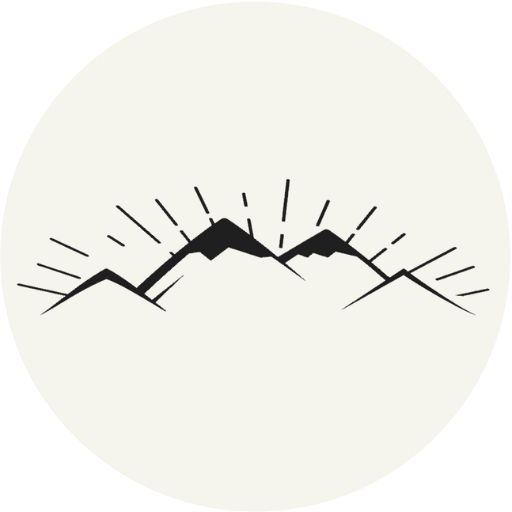 The All-Outdoors Guide team is comprised of enthusiastic experts that enjoy helping others that aspire to be better at outdoor fun. Part of that is making sure you have the right gear and information when it's time to go out and have fun. Some of our team have accomplished amazing feats like climbing 6000 feet to the top of mountains, others have explored every dirt trail they could find and we even have some people that have backpacked solo on various continents. No matter what our readers want to learn and do, our team is here to help them accomplish those goals.