The Suunto Traverse was first introduced in September 2015 and is a watch that literally helps to keep you from getting lost. Yes, it is a watch that has far more perks, bells, and whistles than any watch that I have personally ever seen. This is one high-quality watch that you are going to really enjoy using. That being said, it does have some features that could be improved upon, but we will get to all of that.
First, the Suunto Traverse is an altimeter watch that has GPS capabilities. It works great for those who are climbing. It actually has really nice metrics that work for climbing and descending. This is all done with a built-in altimeter. It also allows you to have a barometric profile. Plus, you can utilize the existing fitness training features. These will allow you to have programmed workouts and actually challenge yourself while monitoring your progress.
The biggest complaint that we have about this watch is that its battery life is not as high as what we would prefer. This means that you are going to be more likely to end up with a dead watch when it matters most. The battery really only lasts about eight hours if you are using the GPS.
This is problematic for hikers and those who like to go on long excursions. It is perfect for those who are used to short distance trips or afternoon outings. We did notice that the battery life was around two weeks if you were not using the GPS. So, it lasts a decent amount of time.
Suunto – About the Company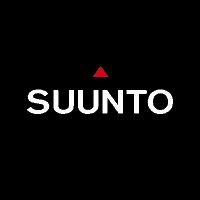 Suunto comes from the Finnish word meaning direction. Suunto is a company that originated in Switzerland. It actually originated more than eighty years ago in 1936. The company was started when Tuomas Vohlonen found a way to make a liquid filled compass with mass production. He was frustrated that many traditional dry compasses were inaccurate and did not have a steady needle. Tuomas Vohlonen is an outdoor enthusiast and champion level orienteer.
Suunto has since continued to focus on being able to offer superior innovation with their products geared for the outdoors. They have been crafting the best sports watches that are of premium quality. The company also manufactures dive computers and instruments. The company prides themselves on having products that can withstand the elements and keep going strong.
Exploration is something that has been happening forever and Suunto is truly a brand that is perfect for the modern explorer. They want to give you the tools you need to make all of your exploration dreams come true.
What Can The Suunto Traverse Do For You?
Of course, you probably want to know all of the details for how you are able to use this watch to your advantage. The Suunto Traverse is a great choice for anyone who wants a watch that is on the cutting edge of technology.
This watch does so much more than traditional watches and allows for you to do everything that you have ever wanted to do with a watch. We are going to go through some of these details with you.
GPS Capabilities
The Suunto Traverse has a GPS-enabled altimeter. In addition, the GPS can help you to be able to track the routes that you go on. This is a very nice feature. One thing that can help with this feature is that you can be assured when you are out alone that if something happens, people will have a record of where to look for you.
Tracking and Logging
Another thing that the Suunto Traverse can do is track your workouts. The tracking feature allows for you to track your routes and save them. You can see what type of workouts you have been doing and how they are working for you and your body. You can also keep track and graph them and such. This logging feature allows you to track these workouts and keep data so that you can see where you might need to switch things up.
Features
Not many watches have all of the features of the Suunto Traverse. There is a wide range of different barometric and altitude features that you really will want to know about all of them. This watch has all of the features of a traditional altimeter. These include an altimeter, compass, temperature, timekeeper, and barometer. The main additional feature that this watch has is the GPS system.
Many people like that the watch allows them to be able to do more when they are tracking their fitness patterns. You can actually create special points of interest and waypoints. This means that you will be able to find things that you want to show to your friends or family, or even so that you can visit your favorite part of a new hike with ease.
This watch is nicely equipped with features for someone who has never owned a watch like this, it is actually a great choice. It is perfect for beginners because it is easy to use. However, for someone who wants all of the features, Suunto does make other watches that offer even more.
Altimeter and Barometer
The altimeter and the barometer are actually together in this watch. There are three different ways that they can be used. You can use the automatic setting, the altimeter, and the barometer. When you choose to use the automatic profile, you do not have to do anything.
It will flip automatically between the barometer and the altimeter. This means that there is far less effort for yourself. Basically, you can move up a hill or down a hill and then from there the altimeter will kick and work for you appropriately.
When you are not moving, it is going to switch to the barometer. This will give you a pressure graph reading. This is called the FusedAlti. This is a special feature that calibrates itself by using a GPS function and sea pressure. The barometric feature actually plots graph points. You can use these to track weather patterns. This will help you to be able to predict the weather and if a storm is moving in or not.
The graphs that are produced are clear and easy to understand. This is one of the features that we loved and that many other users have also praised the company for.
There is a data log feature as well as a feature that shows a trip summary. You can figure out your ascent and descent. You can also check out the speed for which you are ascending and descending. All you have to do in order to activate this feature is to turn on your GPS.
Compass
The digital compass that is featured in the Suunto Traverse is tilt compensated. This is a great choice for a compass that will actually allow for you to be able to find your way. It features a solid cardinal direction, but you can reference due north at any time. It is simple to manually calibrate the declination as well.
Watch Function
The watch function allows you to have all of the typical timekeeping properties. In addition, there is a timer that counts down, a stopwatch, an alarm (but there is only one alarm), daylight savings time, and GPS time features. The only downside to this is that you are only going to be able to set one alarm at a time. This can be problematic if you have a hectic schedule.
GPS and Navigation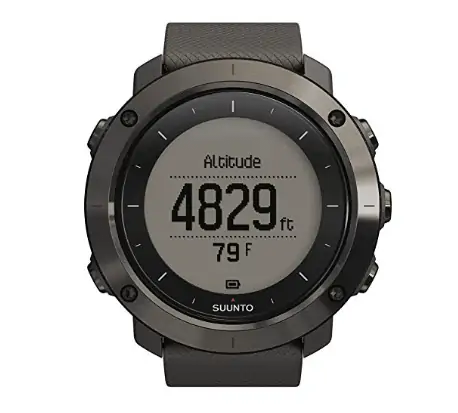 The GPS and navigation features are limited with the Suunto Traverse. This watch has special GLONASS and GPS features. This allows for you better use the fitness tracker. Not only will you be able to track your workouts, but you also track where you have been.
GPS Features
Find Back Feature – This allows you to be guided back to the first GPS point that you made. This feature is perfect for those who tend to get lost in the wilderness.
Icons – You actually set your icons to your log and make points of interest. Then you can use these icons to find the points of interest. You can actually use this feature both when you are moving and when you are sitting still.
Coordinates – The GPS feature will provide you with detail coordinates when you want them.
Route Planner – You are able to use the route planner to create routes that you will use when you are running or hiking. Once you have a route planned, you can save it. As you access it later, you can use the navigation feature to keep you right on track.
Logbook – The logbook keeps track of the different types of activities that you do, the distance of each activity, the speed, and more. This will help you to be able to see patterns with your activity levels.
Map Orientation – Make sure that you always know where you have been and where you are headed.
Navigational Menu – Know your basic location when you create clear and easy to use navigational maps.
GPS Setting Choices – You can choose different settings for your GPS, like changing the accuracy so that you have battery life.
Activity Tracking – You will have accurate activity tracking with the Suunto Traverse. This includes the calories burned, a step tracker, step history for thirty days, and your choice of a variety of different activity trackers. These were hiking, swimming, running, biking, and more.
Battery Life
The battery life for the Suunto Traverse is not the best. If you use only the regular setting you are going to be able to maintain a battery for around eight to ten days. The battery only lasts a short period of time if you are using the GPS settings. It will only last about eight hours. Most GPS watches of similar price points last at least twenty-four hours. So, this is one of the most disappointing features of this watch.
Is It Hard to Use?
The Suunto Traverse is one of the easiest watches on the market to use. It is very simple to learn and the features are easily accessible.
For someone who is not on the cutting edge of technology, this would be a great choice as they could easily adapt to the features. The buttons are easily used when you are in normal conditions. However, if you have gloves on it can be very hard to accurately press the buttons.
Accurate Altimeter
The altimeter on the Suunto Traverse is accurate. Thanks to the special FusedAlti, you are going to be able to have accurate readings. Accuracy at high altitude did show some inaccuracy and problems at heights that were over 10,000 vertical feet. So, if you are not going to extreme altitudes, you are going to be fine.
Display
The display feature on the Suunto Traverse has a glass face. The font is very large which makes it easy to see and read without having to adjust where your arm is at. The display has a flashlight mode that will stay on continuously until you turn it off. This is perfect for when you are stuck climbing late at night in terrain that you are unfamiliar with.
Fit and Comfort
The watch band on the Suunto Traverse Alpha Suunto Traverse fits nicely. It has enough holes to be adjustable enough for someone who has a small wrist and enough band length for someone who has a large wrist. The watch band only has holes on one side and is made from silicone.
This means that while it is comfortable to wear most of the time if you are hot it can be very hot and uncomfortable. It can also rub the wrong way if you are sweating or if it gets wet which could lead to a sore or some irritation.
Ideal Conditions
This watch is really good for short daily adventures. It is not good for long adventures because of the short battery life. You will need to have access to a USB charger in order to charge it. So, consider that as well when planning your adventures. This would be great for a fitness enthusiast as well. This is due to the fact that the fitness and activity features were the highlights of the watch.
Price Point
The Suunto Traverse retails for $419. This means that it leans toward a higher price point for the activity watches. The GPS features are better in this than most others. However, you are likely to find something comparable at a lower price point.
Style
The Suunto Traverse offers a watch that is very stylish and beautiful to look at. It comes in five different colors. They are Suunto Traverse Amber, Suunto Traverse White, Suunto Traverse Slate, Suunto Traverse Graphite, and Suunto Traverse Black. This means that you can find a style that is going to fit your personal style.
Tips to Find the Perfect GPS Watch
A GPS watch, like the Suunto Traverse, will offer you the flexibility of GPS tracking and the convenience of a watch. It is a great tool to help you with your personal training. However, in order to choose the right watch, you have to know what you are looking for.
How Often Do You Intend On Using Your Watch
The Suunto Traverse is a higher-end GPS watch. There are lower-end watches that you can find. However, you have to determine how far you are going to run and often you are going to use your watch. Someone who is not going to be running much or someone who is just beginning might not have a need for all of the technology and features on something like a GPS watch. However, it can be used as a training tool which is how some beginners choose to use this watch.
What Do You Want Your GPS Watch To Do?
You want a GPS watch that is going to work for your intended purpose. Some fitness watches are better for running, while others are better for swimming. You can find a fitness watch that will work with hiking, rowing, skiing, cycling, and kayaking. The Suunto Traverse can work for all of these as long as you are only going for shorter periods of time within the eight-hour battery life window.
By looking for a GPS watch that will fit your activity, you are able to ensure that the watch has the features that you need. The Traverse does not have a heart rate monitor so if you are hoping to monitor heart rate with an activity that is not something that you will have.
What Can You Afford?
My suggestion would be to choose the best watch that you can afford. The Traverse is a great choice if you can afford to spend $419. It has a lot of features for the price point and is an overall great value.
What you can typically expect from each price point
$100-150 – These are the watches that can perform only the simplest tasks. They can track time, speed, calories, distance, and pace. They might have accessible heart rate monitors and other accessories, but they will not have their own heart rate monitor or advanced GPS capabilities.
$150-250 – These are the watches that are going to have the basic features that were listed above with a few additional ones. They typically have a number of additional accessories that you can buy. Some offer the following: foot pods, heart rate monitors, bike speed and cadence sensors. You can program these so that you have pre-planned workouts.
$250 + This category is the one where you will find the most diverse differences in products. Some of these are highly specialized for one activity. Some are able to last for long battery times and some have amazingly accurate GPS positioning.
Think about your favorite activities and conditions that you face, then decide what you want your GPS watch to do for you.
What Features Do You Want for Your GPS Watch?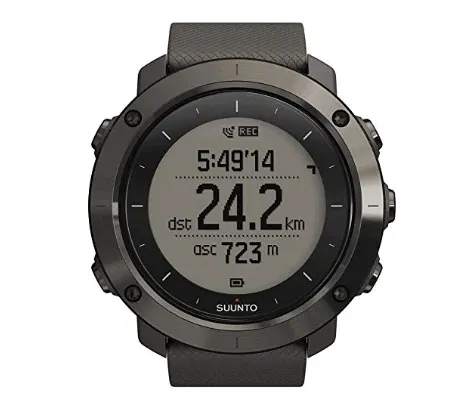 A GPS watch is going to have a number of features that you can look for. Knowing about the four main features and knowing what to look for is going to help to ensure that you love the watch that you choose.
Hardware
The first thing that you have to look for is a great battery. The GPS watch battery could potentially last just five hours or it could last for over fifty hours. If you want to use the watch on overnight adventures, make sure that it has the battery life to support that trip.
Data
Each of these watches is going to work for data tracking. How much data, how accurate the data is, and what you want to use the data for is something to consider. Some of the data that can potentially be stored includes distance, pace, speed, heart rate, calories, elevation, and more. Some even track temperatures and can community trends in your workouts based on the weather conditions. Additionally, there are some GPS fitness watches that track swim strokes.
Training Tools
Some of the GPS watches actually have training features. This could mean that you can track your workouts or you could plan and have the watch guide you through your workouts. It can be used for as much of a training tool as you want it to if you make the right choice.
Accessories
Many people like to know if you are able to get accessories for your watch. If you choose a Suunto Traverse there are many options for different accessories that are available to you.
Suunto Black Strap Kit – The Suunto Black Strap Kit is a great choice if you want a watch that has more of an area that is breathable. There is only one short piece of silicon that does not have extra holes. This strap retails for $50.95. There are a variety of different straps.
Suunto Bike Sensor Kit – This kit allows you to better track time and distance on your bike. It allows you to get the most accurate cycling statistics.
Sensors – There is a wide range of different types of sensors and each of these sensors works to provide you with additional statistics.
Heart Rate Monitor – You can also get an accessory heart rate monitor to add that statistic to your tracking.
Getting the perfect GPS watch is easy. These are a great choice for you to be able to get more from your workout and even to stay safe when you are going to remote areas. The Suunto Traverse is a great choice of a GPS watch and one that you will be pleased with.
Pros for the Suunto Traverse
Good Accuracy – The GPS and tracking on this watch are very accurate.
GPS Enabled – The GPS tracking in this watch is very accurate. It allows for you to be able to find any place that you want to again and again.
Clear and Easy to Read Display – The display on this watch is very clear and easy to read. You will be able to focus completely on the screen and read it even when it has to be some distance from your face.
Fitness Tracker – You will be able to clearly track your workouts. You can set workout goals, track your progress, and more.
Built-in Flashlight -The flashlight feature is amazing when you are climbing in unfamiliar areas. Most people do not realize that the reason most climbers fall from such simple climbs has nothing to do with ability but with the conditions and not being able to see clearly.
Easy to Read Graphs – There are great graphs that are kept by the Suunto Traverse. This watch offers clear graphics that you can figure out.
Cons for the Suunto Traverse
Sub Par Wristband – The wristband is very warm and not good if you sweat or if it gets wet. It is a great choice for anyone who is going to be in dry and optimal conditions.
Short Battery Life when GPS is on – The battery only lasted us between eight and ten hours when we were using the GPS for positioning. When we traveled to higher elevations or used the flashlight, it shortened the battery life even more, in some cases at just around seven hours.
Final Thoughts About the Suunto Traverse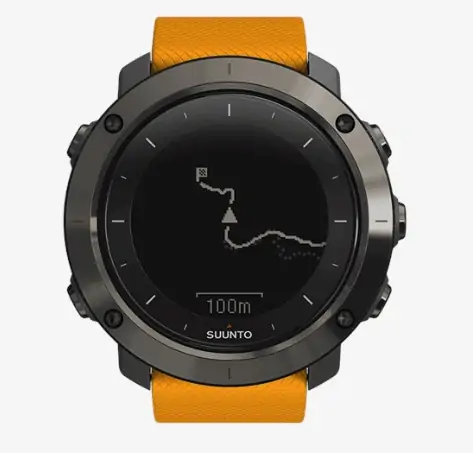 The Suunto Traverse is a high-quality GPS watch that you will most likely love. These watches allow you to have everything that you need for the outdoors. The watch offers you the ability to track your workouts and create your own training routines as well. You can mark points of interest so that you can find the time and time again without a problem. The GPS has a nice solid capacity and allows for very accurate pinpoints until you reach 10,000 feet in elevation.
We would definitely suggest that you consider purchasing a Suunto Traverse if you are an avid outdoorsman and weekend warrior athlete. These watches are something that you are going to be able to use with ease and something that you are going to enjoy using when orienteering and working out.
Related Articles: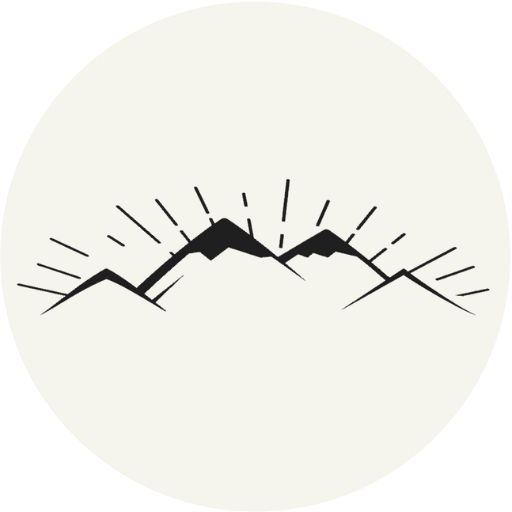 The All-Outdoors Guide team is comprised of enthusiastic experts that enjoy helping others that aspire to be better at outdoor fun. Part of that is making sure you have the right gear and information when it's time to go out and have fun. Some of our team have accomplished amazing feats like climbing 6000 feet to the top of mountains, others have explored every dirt trail they could find and we even have some people that have backpacked solo on various continents. No matter what our readers want to learn and do, our team is here to help them accomplish those goals.