In terms of GPS- and altimeter-equipped watches, the Suunto Ambit2 is considered to be one of the best watches money can buy. Packed with an assortment of features that competitive products simply do not offer, the Ambit2 is also one of the most expensive altimeter watches on the market but depending on what you expect from the watch, the price is easily justified by the intuitive menu options, GPS capabilities, and Suunto's 3D compass that automatically compensates for tilt of the wrist to provide an accurate bearing.
Despite all of these nifty features, there are a few things that Suunto could have probably done a little better (some of these issues have been addressed in the Suunto Ambit3). Shortcomings aside, however, there is no question that this watch is a relative powerhouse that can be appreciated by nearly any outdoor enthusiast looking to get a little more out of their watch than just the time and altitude.
Overview
Starting with the basics of any watch, the Ambit2 has three alarms, a stopwatch, a timer, and even a snooze feature. Altitude is measured in three-foot intervals using a barometrically-based altimeter that also features GPS to more accurately determine location. In fact, the Ambit 2 has the most accurate altitude readings of nearly any competing watch thanks to this two-part measurement system.
Like most other altimeter watches, the Ambit2 provides real-time ascent and descent rates as well as total vertical gain and loss during a trip. An on-screen graph shows both altitude and barometric pressure. Of note is that you have to go through several screens to find this information but once you have done it a few times, getting to the graph screen isn't terribly difficult.
The Ambit 2 includes a compass function with adjustable declination. What truly sets apart the compass feature of this unit, however, is the 3D compass technology. With a traditional compass, the compass needs to be held at a level orientation to get an accurate reading but Suunto's 3D compass automatically compensates for the angle of the wrist to provide accurate compass readings in situations where other watches simply cannot.
A thermometer is also included that has a range of -5°F to 140°F. Unfortunately, the watch must be taken off the wrist long enough for body heat to dissipate before an accurate temperature reading can be obtained.
The interface of this watch is relatively intuitive once you get the hang of it but due to the number of available features, learning how to navigate through the menus takes some practice. In addition to making changes on the go, the Ambit 2 connects to the computer for even more functionality.
The only problem with this system is that when you're out on the trail, some of the settings that can only be modified from the Web interface are unavailable so it's important to make sure these settings are all correct before hitting the trail. This is something that has been at least partially corrected with the release of the Ambit 3 as the newer model can connect to a smartphone via Bluetooth technology to make changes on the fly.
It's worth noting, however, that the smartphone still requires an Internet connection (either WiFi or cellular) for this feature to work.
The built-in GPS functionality of the Ambit 2 is where this device really wins out over the competition. The watch can store up to 100 waypoints and can display simple graphs that make navigating from one point to another extremely easy.
Depending on what mode the watch is set for, battery life is the only real concern. In Training Mode (where GPS readings are taken every second), expect to get only about 15 hours of usable life from the battery. In Outdoor Mode, the watch takes GPS samples less frequently so the watch battery lasts about 50 hours. Finally, in Watch Mode (all features except for GPS and compass), the Ambit 2 battery lasts a full 30 days.
The display of the Ambit 2 is also noteworthy in that it is one of few watches that allow the background color to be changed depending on lighting conditions. This is simple to do and really makes a difference when looking at the watch display in bright sunlight with sunglasses on. Overall, the important stats are displayed in a large font, making the watch very easy to read while on the trail.
The backlight is extremely bright. In fact, it is so bright that it can nearly serve as a small flashlight when activated during the evening.
Performance
The biggest hurdle when getting familiar with this watch is navigating through the available features to actually find the feature you're looking for. With practice, this isn't terribly difficult but it is certainly overwhelming at first.
As mentioned in the previous section, there are quite a few features that can only be changed from within the Web interface when the watch is connected to a computer with Internet access. In a hiking situation, this is often not possible so any settings that need to be changed must be done before starting a hike – otherwise, you will be stuck with whatever settings are activated until the next time an Internet-enabled computer is available.
Despite the relatively short battery life in Training and Outdoor Modes, the small rechargeable battery in the Ambit 2 recharges very quickly using a USB cable. For long treks, a portable USB charger can keep the watch running for days without access to wall power.
Even though the GPS functionality is probably the best available of any watch on the market right now, it often took the watch a really long time to actually get a GPS lock. Often, the unit would count the percentage until a GPS lock was found only to start over once or more until a GPS lock was finally achieved. That said, once the unit has a GPS lock, there were absolutely no problems with maintaining a lock throughout the course of the day.
Overall Rating
The Suunto Ambit 2 is an excellent watch that offers a lot of premium features simply not found in comparable products from other manufacturers. The GPS functionality is top-notch once it gets a lock and the 3D compass makes checking your bearing easier than ever. Perhaps the biggest downfall to the Ambit 2 is that many of the features can only be accessed by an Internet-connected computer – something that is difficult to find in the wilderness. Also, the battery life when using the GPS could be better but at least the small rechargeable battery does not take long at all to recharge.
Pros
Exceptional GPS capabilities
Lots of really cool features
Bright, easy to read display
Cons
Short battery life
Some features can be overwhelming at first
GPS lock can take longer than it should
When the Suunto Ambit2 Silver HR was first released, it was easily one of the most expensive watches of its kind on the market. With the release of the Ambit 3, however, the price of the Ambit 2 has been cut in half, making it an affordable and very capable option for any outdoor enthusiast looking for a little more functionality than what is available from other altimeter-equipped watches.
With fully-functional GPS and 3D compass technology, it is impossible to get lost with this device. Unless, of course, it runs out of batteries when you need it most.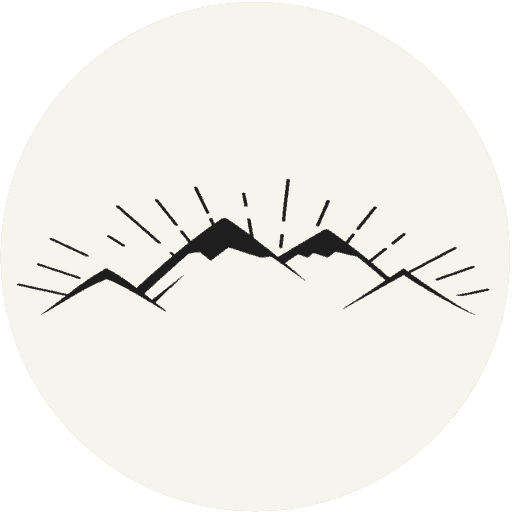 The All-Outdoors Guide team is comprised of enthusiastic experts that enjoy helping others that aspire to be better at outdoor fun. Part of that is making sure you have the right gear and information when it's time to go out and have fun. Some of our team have accomplished amazing feats like climbing 6000 feet to the top of mountains, others have explored every dirt trail they could find and we even have some people that have backpacked solo on various continents. No matter what our readers want to learn and do, our team is here to help them accomplish those goals.