Our Verdict: Ample compartments, pockets, and clips make the Osprey Volt 60 backpack among the best backpacks we've tried in this weight class. Simply put, Osprey did a phenomenal job of maximizing every square inch of material, from the perfectly designed sleeping back compartment to the easy to access hydration sleeve (hydration reservoir). Plus, at around $200 at the time of this writing here, the Osprey Volt 60 costs FAR less than its peers.
Durable construction, well-planned features, and the high-quality look and feel that has become synonymous with the Osprey brand, the Volt 60 could quickly become your favorite new pack. With ample backpack adjustments, it's easy to get the perfect fit and with a 60-liter capacity, it is sufficient for all but the longest of adventures.
The lightweight design of this pack and its ability to comfortably carry a load over long distances make the Osprey Volt 60 a serious contender in this very competitive marketplace.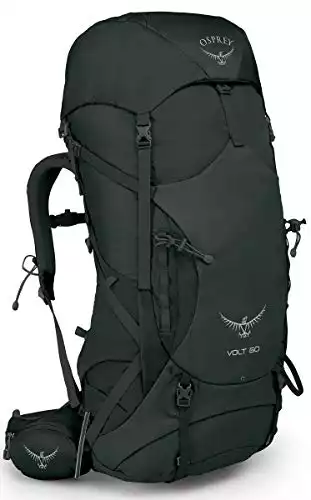 Is the Volt 60 Worth it?
Do me a favor: BUY this one! Honestly, I wasn't expected to be amazed. Plenty of competitors in this space with similar offerings. BUT, the combo of pockets, sleeping bag compartment, and numerous adjustabable straps make this a value GEM.
Check Price
We earn a commission if you click this link and make a purchase at no additional cost to you.
Overview of the Volt 60
Like every other Osprey pack we've tested, the Volt is extremely comfortable and has no problem carrying a full load. In fact, for only being a 60-liter pack, there is ample space for multi-day excursions.
The Volt spec sheet says you should be able to carry enough gear for 2 -5 days in the wilderness but if you don't mind packing a little light, there is no reason why you couldn't carry at least a full week's worth of gear in this versatile pack.
There are plenty of strap adjustments to ensure a perfect fit for an assortment of body sizes and shapes. The torso adjustment (sternum strap) allows for five inches of adjustment so finding that sweet spot of comfort and balance should be easy for most people.
In fact, with that much adjustment in the torso, the Volt 60 is a good choice for younger backpackers as the torso length can be adjusted as he or she grows.
The inside of the pack also includes a dedicated sleeping bag compartment that can be accessed from inside the pack or from a large zipper access port on the outside.
Straps for a sleeping pad are also included and are positioned in such a way that the pack easily stands on its own when you set it down for a break. A massive top stretch mesh pocket provides ample space for items you may need while on the trail and the zippered design is easy to open and close even when the pack is on your back.
The Volt 60 also includes a hydration bladder sleeve that easily held a 3-liter bladder. The bladder was easy to install and remove even when the pack was full of gear – a feat that many packs cannot claim.
There is able padding on the shoulder straps and the hip belt, both of which are fully adjustable to ensure a perfect fit. The hip belt pockets also include two large pockets that can store quite a bit of gear including a small camera, ice axe, a handheld GPS unit, snacks, and anything else you want to keep within arms' reach at all times.
Other noteworthy features include ice axe loops, trekking pole storage, and heavy-duty side straps to help even out the load and keep everything close to your back while on the trail. For the entry-level price, the Osprey Volt 60 delivers a high-quality product that any outdoor enthusiast would be proud to carry out into the wilderness.
Osprey Volt 60 Backpack Key Specs
Some of the key features of the Volt 60 include:
Torso sternum adjustment with a five-inch range and waist belt adjustments of three inches on either side for a total of six inches of adjustment to ensure a perfect fit
Mesh back panel and lumbar pad constructed of stretch mesh for enhanced ventilation and cushioning
Hoop alloy frame provides a flexible, lightweight frame packs structure that effectively moves pack weight to the hip belt
Top-load design with a floating lid that can be used to secure bulky gear
Separate sleeping bag compartment with exterior zipper access
Hydration sleeve in back panel makes refilling easy while protecting pack contents from spills and leaks
Large lid pocket with zipper as well as two zippered waist belt pockets to organize frequently used gear
Side compression straps to prevent loads from shifting while hiking
Made of 210-denier double ripstop nylon packcloth (pack base made from 600-denier polyester)
Weight of 3 pounds, 9 ounces
Fits torso of 17 – 22 inches
Fits waists of 28 -44 inches
Total of six exterior pockets plus main compartment
Performance Considerations
There is very little to say bad about the performance of the Osprey Volt 60. The pack is extremely well-made, is very comfortable to carry thanks to the ample adjustments and heavily padded straps, and there is enough room in this pack to easily accommodate the gear required for a multi-day excursion.
Hikers with smaller waists may find the hip belt adjustment straps to be annoyingly long when properly adjusted. These can be cut or simply tucked into the front pockets of your hiking pants to keep them out of the way.
Perhaps the only true complaint about this pack is that the hip belt zippered compartments cannot be closed with one hand due to the angle of the zipper. This really is nothing more than a minor annoyance but accessing these pockets requires stopping and using both hands. Again, a minor inconvenience and probably the only thing 'wrong' with this pack.
The adjustment straps on this pack are easily accessible while the pack is on your back making it extremely convenient to maintain a perfect fit as the load shifts while on the trail. The side compression straps are robust enough to carry heavier gear such as AT skis and boots which allows for so many additional configurations if you run out of room in the roomy main compartment.
Like all Osprey products, the Volt 60 lives up to the reputation for quality and comfort that you would expect from an Osprey pack and it does so at an affordable price by eliminating many of the "gimmicky" features often found in other packs – features that are often unnecessary and just serve to add weight to the pack.
Even with a 45 pound load covering about 15 miles of backcountry per day during a recent four day excursion, the Osprey Volt 60 remained comfortable and did not have any of the uncomfortable pressure points that are often experienced with lesser quality gear.
Overall Osprey Volt 60 Rating
You really can't go wrong with this pack from Osprey. The Volt surpasses the expectations of even the pickiest outdoor enthusiasts in terms of style, comfort, and quality. If for some reason 60 liters isn't enough, Osprey also offers this pack in a 75 liter version. If you can't fit your gear into the 75 liter pack (or the 60 liter pack in most cases), you probably need to re-evaluate how much gear you are carrying in the first place.
Osprey Volt 60 Pros
Ample room in the main compartment
Separate sleeping bag compartment
Easy-to-access hydration bladder sleeve and pockets for hydration sources (water bottles)
Plenty of exterior pockets for frequently used gear and attachment
Lots of adjustment straps and suspension to ensure a perfect fit
Excellent price considering the quality and versatility of the product
Osprey Volt 60 Cons
Hip belt straps may seem excessively long for people with smaller waists
Hip belt pockets zipper cannot be manipulated one-handed due to awkward angle
Osprey Volt 60 Alternatives
But what ARE the other alternatives to the Osprey Volt 60 worth evaluating? Here are some that our team has also tested and reviewed:
Final Assessment of the Backpack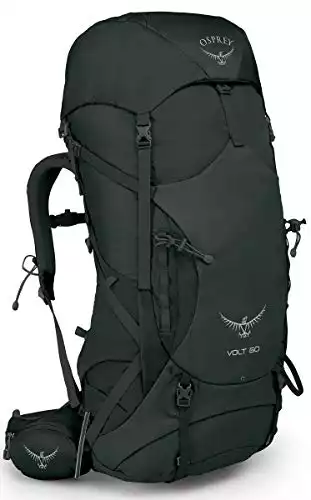 Is the Volt 60 Worth it?
Do me a favor: BUY this one! Honestly, I wasn't expected to be amazed. Plenty of competitors in this space with similar offerings. BUT, the combo of pockets, sleeping bag compartment, and numerous adjustabable straps make this a value GEM.
Check Price
We earn a commission if you click this link and make a purchase at no additional cost to you.
The Bottom Line: is that if you're looking for a high-quality backpack that will provide years of reliable service, you can't go wrong with the Volt 60 from Osprey.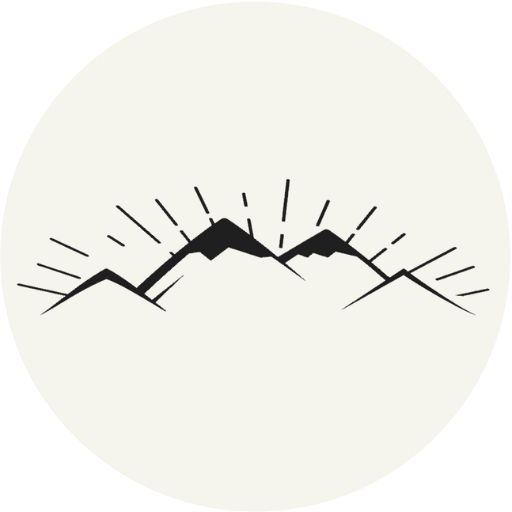 The All-Outdoors Guide team is comprised of enthusiastic experts that enjoy helping others that aspire to be better at outdoor fun. Part of that is making sure you have the right gear and information when it's time to go out and have fun. Some of our team have accomplished amazing feats like climbing 6000 feet to the top of mountains, others have explored every dirt trail they could find and we even have some people that have backpacked solo on various continents. No matter what our readers want to learn and do, our team is here to help them accomplish those goals.