So what makes a good multi-tool? That's a bit of a loaded question, it's bit of a subjective answer. Putting price, experience, and local laws aside there are a few traits that I find to important when it comes to choosing anything I'm going to be depending on.
These traits are universal and can be applied to any multi-tool, however, the different factors maybe be more important to different people.
How to Evaluate a Good Multitool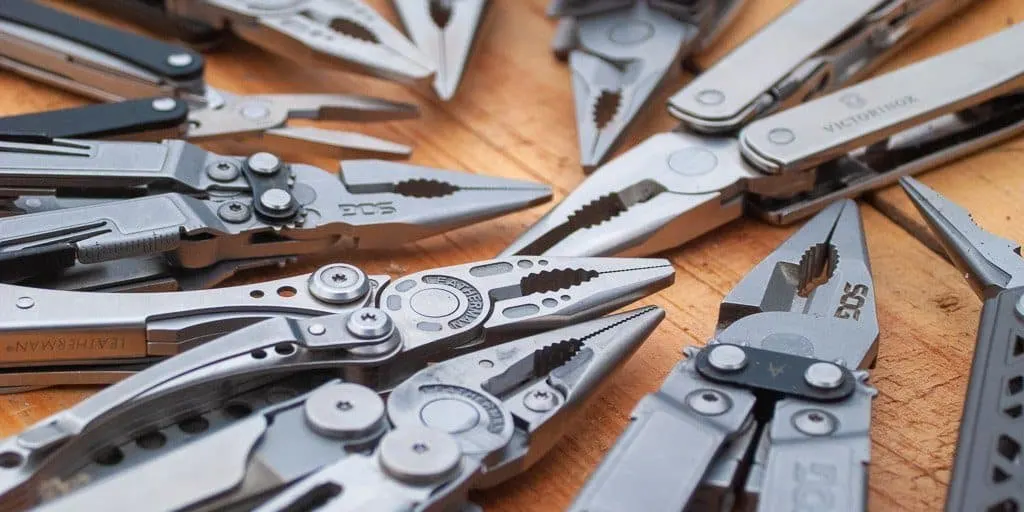 1) Durability
Always remember this is a tool, and a good tool should be durable. Durability should be a major factor to consider before choosing a tool. This is what will determine how long-lasting the tool is, changing it from a purchase to an investment. Durability dictates how the tool can be used, and how hard of a job it can do, as well as how long you can depend on it.
2) Carry Comfort
How comfortable is the tool to carry? Can you do so in your daily attire? This maybe is an important decision for a multi-tool. Those big, powerful multi-tools are designed to be carried in a sheath may not be suited for the office, suit and tie variety. Also, if it's too heavy to carry, or too annoying, what's the point in owning one?
3) The Tools
Different tools do different things, and different multi-tools have different tools. So you need to decide what are the tools you need in your daily life. This answer will be different depending on your lifestyle, the electrician will need a different set of tools than the camper, and the camper will need different tools than the office worker. Does the tool have the tools you need?
4) Multitools
In general a good multi-tool should be durable, comfortable to carry, and be filled with the right tools (this is key). A good multi-tool is only as good as the "multiple" tools it has.
What to Avoid – "Bad" Multitools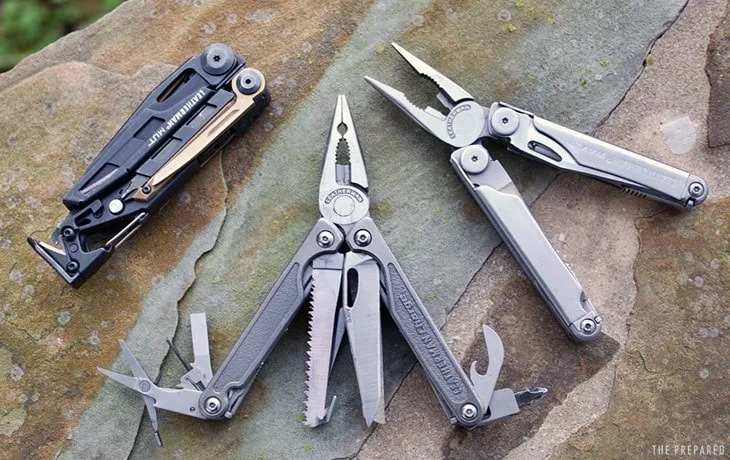 There are a few things to avoid when looking for a muti tool though.
Mistake #1
First off never trust a multi-tool with a flashlight. The light will always fail.
Mistake #2
Next, be prepared to spend more than ten bucks, actually be prepared to spend anywhere from 30 to a 100 dollars on a multi-tool. 30 dollars is an appropriate price for a smaller, more compact multi-tool, with 50 to a 100 for a larger tool. Cheap tools just can't be depended on, and if it doesn't have a brand name you can associate with quality, avoid it at all costs.
Tips that will help you choose a multi-tool
Being the jack of all trades and master of none doesn't necessarily have to be a bad thing for a multi-tool. In fact, the number of tools that can be used to perform different tasks is often the indicator of a multi-tool's versatility. Finding a multi-tool you can rely on a daily basis can be a bit complicated, because there are so many different options out there. So, let's take a look at a few tips that will help you narrow down your choices.
Tip #1 – Don't pick your multi-tools randomly
You shouldn't just assume that all multi-tools are the same when choosing a new multi-tool, because you may end up selecting a multi-tool that is not designed to be used in the situations in which you want to use it. Multi-tool pocket knives, electrician multi-tools or military multi-tools are just a few of the most common types of multi-tools. So, before you start looking for a multi-tool you would like to add to your set of tools, you must know the purpose for which you intend to use your multi-tool.
Keep in mind that multi-tools for electricians can contain some tools, a pocket knife, multi-tool doesn't have, which is why it is important to go through all the tools a multi-tool contains before you purchase it.
Tip #2 – Consider the functionality of the tool you're interested in
How many different things can you do with a multi-tool? After determining all the contexts in which a particular multi-tool can be used, you must ask yourself an additional question. How often do you find yourself in situations where a particular tool offered by a multi-tool can be useful? There isn't much sense in investing a hundred dollars in a multi-tool that is equipped with a variety of tools you have no intention of using.
You should look for a multi-tool that can make performing your routine daily tasks quicker and easier. The number of tools a multi-tool offers is not as important as how efficient those tools are in situations in which you intend to use them.
Tip #3 – Brand names often suggest the quality of a product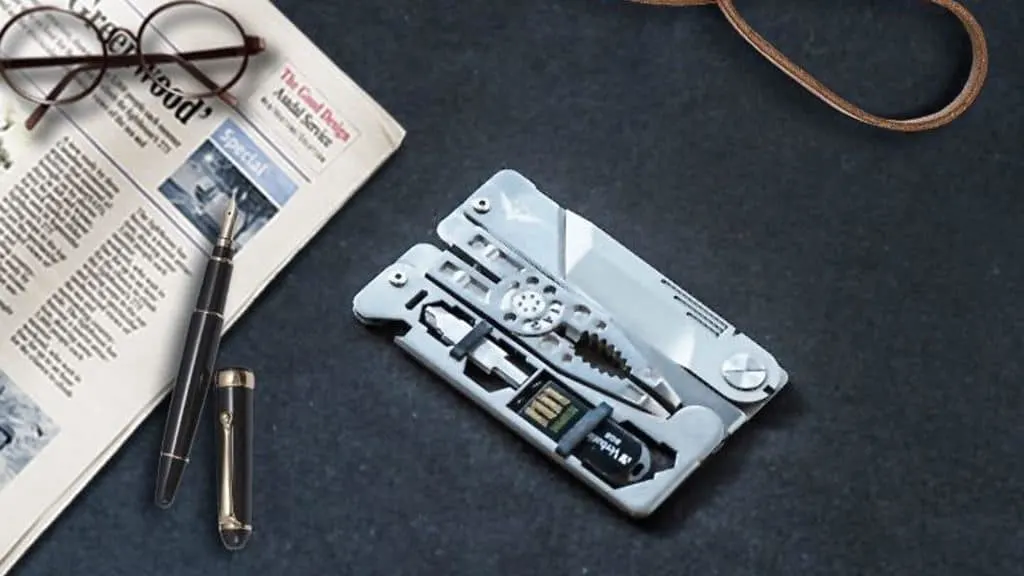 As I already mentioned earlier, durability is one of the best traits a multi-tool can offer. However, only a handful of brands on the market produces multi-tools that can endure the wear and tear of the daily use. Victorinox, Leatherman or Gerber are some of the brand names that indicate quality. Regardless of the model of a multi-tool you opt for, you can expect high-quality products from each of these brands.
Even the moderately priced models like Gerber Suspension or Leatherman Wingman that cost less than $60, offer a plethora of tools like pliers, spring-loaded scissors or screwdrivers you can utilize to do just about anything from trimming a hangnail to tightening loose screws.
Tip #4 – Match your multi-tool with your profession or lifestyle
Carrying a bulky multi-tool to work every day, just so you can open letters seems a bit excessive. Being over-equipped for a job is just as bad as not being well-equipped for a job. Your choice of a multi-tool should match your professional demands because it will reduce the size of the toolbox you have to carry with you wherever you go.
In case you don't have to use multi-tools in a professional context, but still, need a variety of tools that enable you to perform different tasks you should search for a multi-tool that's well adjusted to the context in which you are going to use it. Campers or hikers often need sharp knife blades and bottle openers more than wire-cutters or screwdrivers. Your profession and the lifestyle you lead can help you determine which type of multi-tool is the right choice for you.
My Top 5 Recommendations for the Best Multi-tools
Oh, so you are new to the knife world, and even newer to the multi-tool world, well I'm going to leave you hanging here, I've put together a versatile group of three different multi-tools, each does something a bit different than the other, and each is of the utmost quality.
If these specific models do not work for you, then at least you'll have the name of a few reputable companies. Each of these companies is a well established in the knife and multi tool industry and each has been producing a variety of high-quality tools and knives for years.
#1 SOG Power Assist
SOG has been around since the 1980s and is primarily a knife company, but has diversified into a variety of different edged tools. Included is their line of Multi Tools. The SOG Power Assist is one of these multi-tools.
First you get a high quality, durable, multi-tool, that comes attached with a pretty normal set of tools. The Power Assist comes in two finishes, either a shiny steel or a matte black. Both feature stainless steel knife blades, but the matte black model is coated.
The Power Assist is constructed from a durable, but affordable 420 hardened steel. These blades are probably the strongest point of the knives. As primarily a knife company SOG knows what they doing when it comes to blades.
The SOG Power Assist has two blades, one is a traditional straight knife blade, the other is a completely serrated blade, giving you the best of both worlds.
The name Power Assist is derived from the manner the blades open. The Power Assist acts like a regular assisted opening blade, the user simply pushes the thumb peg slightly and the blades will zoom right open. This is a very handy feature for one handed
Safety is a major consideration with knives like this, especially when you are using the other tools. The last thing the operator would want is for the knife to pop out at an inopportune time and cause an injury. These blades are held in place by safety switches that allows the user to operate the tools with peace of mind.
The Power Assist offers a total of 16 tools, including the two blades, and even offer certain niche tools. For example, the blasting cap crimper is probably not useful to many, but may be a consideration for those in the demolition industry, or the military and police.
The SOG Power Assist is a well built, but a heavy multi-tool and is not quite pocket-friendly in size. Another complaint would be the blade length, depending on the local laws the 3.75-inch blade may be considered a weapon. You can check out this listing for the latest pricing.
Key Specs – At a Glance
| | |
| --- | --- |
| Closed Length | 4.60 inches |
| Weight | 9.6 ounces |
| Tool Count | 16 |
| Blade Length | 3.75 |
| Carry Style | Sheath |
#2 Leatherman OHT
This maybe a little bit biased. My first multi-tool was a Leatherman, and I have been consistently loyal to this company. Why do you ask? Because I bought my 1st Leatherman 6 years ago, and have taken it around the world twice, to war, to famine, and even to brush fires, and I still use it to this day.
The Leatherman OHT is something a bit revolutionary from Leatherman that may have me retiring my current Leatherman.
The OHT is made from 420 high carbon steel to not only be tough but maintain a good edge on the blades after heavy use. The tool is coated with black oxide to provide a matte finish, and a durable, rust-proof multi-tool. If you are wondering what OHT stands for, it's simple, One Hand Tool. Both the pliers and blades are completely operable with one hand.
This is quite handy once it comes to construction, or serious tasks, you may be holding onto a ladder or a piece of live wire, and you can't spare two hands for your tool.
The OHT is equipped with spring opening pliers, so once you start working with one hand, you never have to revert to two hands. The OHT is very much a general purpose multi-tool, designed to offer a generic set of tools that most will have a need for in everyday life.
Some tools of note though are the strap cutter, gun cleaning rod adapter and oxygen wrench. The OHT would certainly excel as a survival or emergency based multi-tool for self-sustainment, or EMTs and Firefighters.
The OHT is again very heavy, at 9.9 ounces it's going to pull your pants down a bit without it's sheath. It's big too, so it's not pocket-friendly. Another gripe I have is the sheath, it seems kind of cheap and poorly constructed for this tool. It tends to sag and does not feel like a long lasting sheath.
Overall all though the OHT is a great multi-tool in general, but the one-handed operation, and spring assisted pliers do make it stand out. You can check out the latest pricing options here.
Key Specs – At a Glance
| | |
| --- | --- |
| Closed Length | 4.5 inches |
| Weight | 9.9 ounces |
| Tool Count | 16 |
| Blade Length | 2.37 |
| Carry Style | Sheath |
#3 CRKT Multi Tool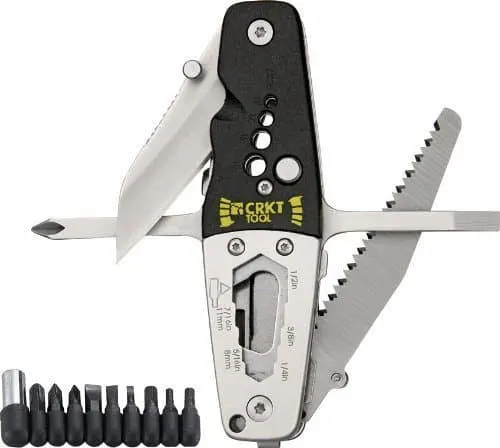 CRKT aka Cricket aka Columbia River Knife and Tool company is quite the revolutionary when it comes to knives and tools. No one can ever say they do not go out and innovate. Except for their naming process, it's the CRKT Tool, oh which one? The one called Tool.
So the CRKT Tool is designed by tool and knifemaker Ed Van Hoy and Tom Stokes, and they did design a very unique multi-tool. This one is off the charts in the carry comfortable rating and is perfect for the tech or white-collar job.
Small enough to fit in the pocket the CRKT tool offers the bare necessities of a multi-tool. The CRKT Tool is essentially five different tools packed into a pocket knife sized package. The tools include a knife blade, a Phillips screw driver, a flathead screwdriver, a wire stripper, and a multi-fit box wrench.
The box wrench can fit any ¼ inch hex bit, and included with the CRKT tool is ten bits, with a variety of different sizes and uses. I do not count these bits as individual tools on the CRKT tool since they must be carried separately from the kit.
However, the most used tools in a multi-tool are the screwdrivers, blade, and pliers. While you lack the pliers, you are equipped and ready to go with 2 out of 3, and according to Jack Nicholson, that's not bad. You can check out the latest prices here.
Key Specs – At a Glance
| | |
| --- | --- |
| Closed Length | 4 inches |
| Weight | 5.1 ounces |
| Tool Count | 4 (+ ten bits) |
| Blade Length | 2.25 Inches |
| Carry Style | Pocket/Sheath. |
#4 Victorinox Swiss Tool Spirit X
The Victorinox is by no means a newcomer to the multi-tool market, as the company was founded in 1884. Their Spirit X multi-tool, however, is a relatively new addition to the brand's already impressive line of multi-tool products.
This stylish multi-tool has 27 different functions and you can use it for repairs in your household or utilize it at a work site. Spirit X is made from stainless steel that vouches for the multi-tool's durability and ensures that you can rely on it over a long period of time.
The item weighs 9.6-ounces, which makes it a bit heavy to carry in your pocket, but the multi-tool ships with a leather pouch that enables you to carry Spirit X with you at all times. At 4,13-inches the size of this multi-tool is similar to the sizes of SOG Power Assist and Leatherman OHT models.
Spirit X is equipped with several different types of screwdrivers, a pair of needle-nose pliers, a wire cutter, wire bender, and a wire stripper, among numerous other tools. A pair of scissors, as well as a bottle opener and a can opener, make this multi-tool a great choice for camping or any other outdoor activities. Moreover, each of the tools Spirit X offers can be opened separately and are held firmly in place by the multi-tools safety mechanism. You can fold a tool by simply pushing the release button and the tool will slide back into its place.
Possibly the best thing about Victorinox's Swiss Tool Spirit X is the fact that you get a lifetime guarantee in case the multi-tool's spectrum of functionalities reduces over time. This multi-tool is more expensive than the previous entries on my top five list, but the set of tools it offers and its durability make the Spirit X a great investment.
Even a brief look at the multi-tool's list of specifications will reveal that there isn't much to be skeptical about if you are considering buying this high-quality multi-tool. However, Spirit X doesn't support external bit options, while its price can also be a concern since some similarly priced models offer more tools than Victorinox's Swiss Tool Spirit X. Follow thisto check the latest pricing options.
Key Specs at a glance
| | |
| --- | --- |
| Closed length | |
| Weight | 9.6-ounces |
| Tool count | 27 |
| Blade length | 3-1/4-inches |
| Carry style | Leather pouch |
#5 Gerber Suspension Multi-Plier
Homeowners in need of a multi-tool that makes performing different tasks in their household easier shouldn't look much further than the Gerber's Suspension model. It's worth noting that this multi-tool features only 12 tools, which makes it a poor choice for professional use. Nonetheless, each of the tools the Suspension model offers are capable of doing heavy work in your household.
The multi-tools butterfly opening mechanism makes each tool easily accessible and perfectly safe to use. The 2.25-inch serrated and fine-edged blades are powerful enough to cut through the rope and countless other materials. This durable multi-tool is made from stainless steel, but it weighs almost 10 ounces, which can make carrying it in your pocket a bit difficult.
Besides, the fine-edged and serrated blade, Suspension Multi-Plier is also equipped with a pair of spring-loaded needle-nose pliers, a wire cutter, a pair of scissors and a saw. You can also utilize this multi-tool to open cans and bottles or you can use the crosspoint screwdriver to tighten a screw. Suspension Multi-Plier's set of tools also features a ruler that enables you to perform all your tasks with more precision.
Despite being a robust multi-tool, the Gerber's Suspension Multi-Plier is not aimed at professional users. It lacks the versatility, some of the more expensive multi-tool models offer. Unlike some of the multi-tools we included in our selection of top five multi-tools, the Suspension Multi-Pliers provides a fairly limited set of tools, that may not be powerful enough to use at a job site. However, if you are a newcomer to the world of multi-tools, the Suspension model is a great entry-level option that will grant you enough versatility to perform most daily tasks with ease.
The multi-tool doesn't feature a scraper, a chisel or a saw you can use to cut through metal, while its wire cutting capabilities are far from perfect. Even so, Gerber Suspension Multi-Pliers is a durable multi-tool that contains all the essential tools you need in your household. The Gerber company offers a limited lifetime warranty so that you don't have to get a new multi-tool in case your Suspension model multi-tool is damaged. You can find more information about the multi-tool's price at this/p>
Key specs at a glance
| | |
| --- | --- |
| Closed length | 4-inches |
| Weight | 9.6-ounces |
| Tool count | 12 |
| Blade length | 2.25-inches |
| Carry style | Nylon sheath |
The Verdict – Which Multi-Tool has the most to offer?
I wouldn't recommend buying any tool before doing the necessary research. The same goes for multi-tools since they replace a number of tools that are essential in any tool kit. The sheer number of tools a multi-tool provides is not necessarily an indicator of the multi-tool's quality. Considering how efficient a tool is at performing a certain task is going to take you a step closer towards determining if the multi-tool you want to purchase is a good investment.
I also don't think that you should just choose the least expensive option on the market, because you will have to replace that multi-tool sooner rather than later. Even if you are on a limited budget, you can find a powerful multi-tool for a little over $50. Opting for multi-tools that cost less than $30 is only a good option if you don't intend to use your multi-tool for demanding tasks.
That's why I think that choosing the Victorinox Swiss Tool Spirit X or SOG Power Assist is a much more affordable option in the long run than opting for inexpensive multi-tools like CRKT Multi-Tool or Gerber Suspension Multi-Pliers. Besides having a broader range of tools, Victorinox Swiss Tool Spirit X and SOG Power Assist are also less prone to damage caused by the daily use of the multi-tool.
However, if you have no need for all the tools these two professional multi-tools offer, then I suggest getting the Gerber Suspension Multi-Pliers model. This multi-tool is equipped with all of the tools you are going to need to perform basic repairs in your home and it is reasonably priced. Ultimately, choosing a multi-tool produced by any of the brands we included our top five list can hardly be a bad decision, since each of them has a long reputation for manufacturing high-quality products.
Tooled Up – Final Note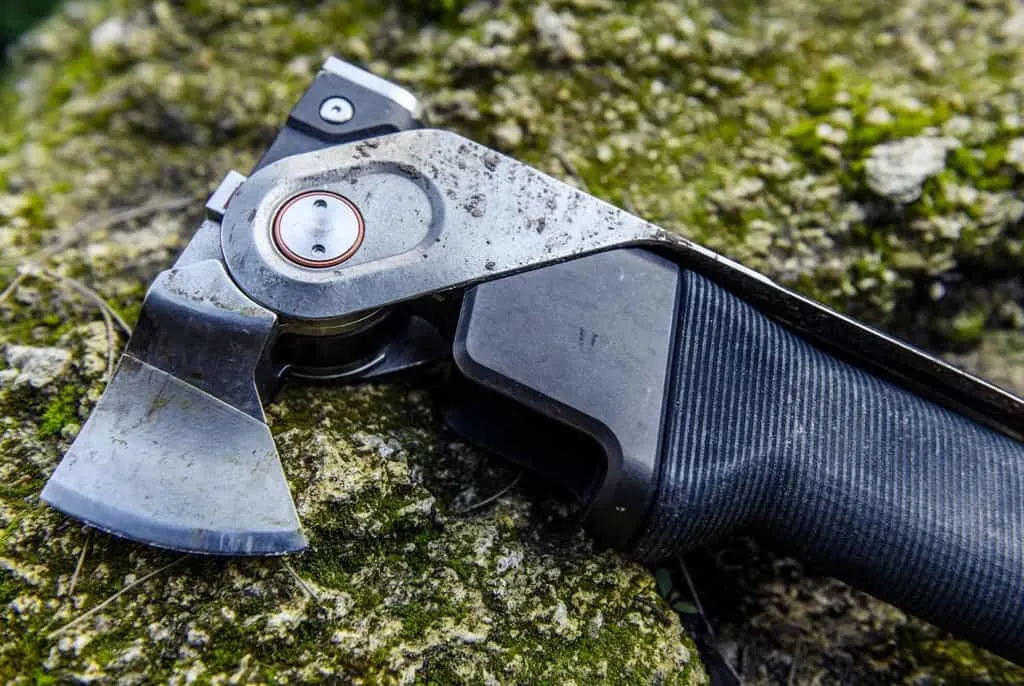 The competition on the multi-tool market is fierce, as there are so many powerful multi-tools to choose from. I believe that any piece, the brands we covered in this article make, is useful, handy, and durable enough for 99% of the population. That other 1% plays with volcanoes, or tornadoes or something. Which multi-tool are you going to choose? Leave a comment and let us know.
Frequently Asked Questions
How important is the material from which the multi-tool is made?
All tools have to be durable, especially those that replace several different tools. That's why choosing a multi-tool made from stainless steel is a better option in terms of the item's durability and performance.
Is it possible to replace a multi-tool's tool?
Most manufacturers do not allow alterations to the multi-tool's original design. If a tool is broken and you would like to replace it, you should contact the manufacturer and check if they can repair the tool.
How many tools can a multi-tool have?
The answer depends on a model, as some lower-priced multi-tools can have as few as 4 tools, while more expensive multi-tools can have over 30 different tools.
Are there any multi-tool laws I should know about?
The multi-tool laws only apply to multi-tools that have a blade. There are three different types of multi-tool laws in the U.S alone, so you must check your state's or country's multi-tool laws before purchasing a multi-tool.
How many different types of multi-tools are there?
There are several different types of multi-tools that include military, oscillating multi-tools, or multi-tool pocket knives. You should pick a multi-tool that best fits your demands.
How much money should I spend on a multi-tool?
Although, it is always better to invest in a high-quality product, there are plenty of moderately priced multi-tool models that offer a basic set of tools.
Which multi-tool brand has the best reputation?
Brands like SOG, Leatherman or Victorinox have been among the leading multi-tool manufacturers for decades. Each of these brands produces tools that help professionals from a broad range of industries to be better at what they do.
How many knives can a multi-tool have?
The number of knives a multi-tool can have is not limited, but most models have fine and serrated edge knives.