Backpacks are an incredibly convenient type of luggage, perfect for all types of short- and long-term travel, whether you'll be in the air, in a car or train, or on foot in the backcountry.
They're also excellent for daily use when you're running errands or heading to work or school.
My Bottom Line Up Front: There are a TON of Gregory and Osprey packs out there. These are the best options to focus on…
Osprey Atmos AG 65 – Best Overall: A great well-rounded backpacking pack, plenty of organization options.
Osprey Quasar – Best Travel Backpack: TSA-approved, easier to access compartment, rugged durability.
OVERALL, our team found the lighter weight, more ergonomic and affordable packs are clearly the Osprey Lineup Here.
Main Differences Between Gregory vs Osprey
The main differences between Osprey vs Gregory backpacks are:
Gregory packs have a limited presence in most hiking and sporting stores, whereas Osprey tends to have a larger in-store selection, making it easier to try on several Osprey packs to find the perfect fit.
Gregory has slightly higher prices, whereas Osprey's bags are similarly priced but tend to come in around $15 to $30 (or sometimes more) less.
Gregory has bags that are a bit heavier, whereas Osprey's packs tend to be lighter even if they're larger or have more interior capacity.
My Top Pick
How to Pick the Right Backpacking Backpack
The type of backpack you choose will determine its features, so your first step is to figure out what you need your backpack for. Here are a few examples:
Daypacks are small and are good for daily use and for short hikes when you need to bring along a bit more than a water bottle. If you'll use your daypack when you're out and about but not on a trail, you can find one with compartments for gadgets, like your laptop or tablet.
Travel packs are lightweight (devoid of serious suspension system and extra straps), making them easy to carry along on trips, and they have features that will be beneficial both when tackling a packed airport and when sightseeing. For example, they have dedicated pockets for your passport and sunglasses, and the main compartment is usually easy to access fast.
Hiking and backpacking backpacks are larger than daypacks, with enough space for ample water, food, and extra clothing. They're padded for comfort, and they usually have waterproofing so they'll survive the elements.
Trekking backpacks are similar to regular hiking packs, but they're meant for spending several days on the trail. They usually have lots of space and pockets to take along everything you need, and a highly-structured frame makes it ergonomically safe to carry the pack for multiple days in a row.
In this article, we'll cover some of the basic differences between Gregory and Osprey backpacks, and we'll also put a few of their top backpacks head-to-head to see which is best in its category.
Availability
Even though Gregory is a leading name in backpacking backpack brands, it's not as widely available as Osprey. When you head to an outdoor or sporting goods store, you may find a handful of Gregory packs, but you'll more likely have to shop online.
Osprey is more widely available in stores, which makes shopping easier. You can try different packs on in person and make a more informed purchase the first time. With Gregory, you may have to order a pack online, try it on and return it for a new one, all with an upcoming trip looming.
Price
If you're going to purchase a quality backpacking backpack that's suitable for heavy use or the outdoors, you'll have to spend some money – when it comes to this type of gear, higher-quality items come with a higher price tag.
Gregory tends to be the pricier brand of the two, with designs ranging from $150 to $300 and above. However, the price difference is pretty small between the two brands – regarding the four backpacks we compare later in this article, the Gregory packs are only priced slightly higher, and the difference is less than $50.
Osprey backpacks start at around $150, and the more size, structure, and performance you need, the more they'll cost. However, some of the smaller backpacks, like the daypack we cover in our comparison, later on, are more affordable at around $100 (or less if you catch a sale).
Warranty
Gregory offers a lifetime guarantee on its products, but it's pretty standard, meaning the company will help you out if there's a defect in the material or workmanship of the bag. However, it won't cover anything related to wear and tear or other use-related damage.
Osprey's warranty is so fantastic that it could be the one thing that helps you make your final decision. They'll repair the damage or any defect – regardless of what the issue is – for free for the lifetime of the bag. If they can't repair your pack, they'll replace it.
Daypack Comparison: Gregory Border 25 vs Osprey Quasar
The Gregory Border 25 and the Osprey Quasar are top-rated daypacks with slightly different interior capacities. Daypacks aren't usually made with advanced suspension because they're not designed to carry a ton or be worn for several days in a row, but both of these packs distribute weight evenly and are sturdy. Let's see how they compare in other areas.
The Border is a 25-liter daypack with a handful of organization and storage features:
Interior pockets for organizing small items
Large outer pocket with a full opening
Sleeves for a 15-inch laptop and a tablet
Small outer pockets on the top and sides
The Border weighs 2.45 pounds, which doesn't sound like much, but wait until you see how it compares to the Osprey Quasar.
Materials
The body of the Border is made from nylon, and while it isn't high-density nylon (Osprey's is), it'll still perform well even with pretty heavy use.
Straps
The contoured shoulder harness (shoulder strap) is padded with foam for comfort, and there's also a sternum strap that's adjustable. The pack doesn't have a hip belt, though. It does, however, have a top handle and side handles, making it easy to grab when you're hopping off the bus or flinging it into an airplane storage compartment.
Additional Features
The best part about the Border is that it's TSA-compatible, making it a great option to bring along on your trip if you'll be taking a plane. Also, it has a tab that you can clip items to for easy access.
The Osprey Quasar is a 28-liter daypack, but those three extra liters don't add as much all-over size as you'd think when compared to the Border. The Quasar is just under one inch larger in height and two inches larger in depth – not much of a difference at all.
In addition to the large main pocket, here are the storage features of the Quasar:
Padded sleeves in the main compartment for a laptop and tablet
Seven interior slip pockets
Two interior zippered pockets
Four exterior pockets for snacks, water bottles (water bottle pocket), and other items you want at hand
Bungee cords on the front add more storage
The Quasar weighs 1.69 pounds, which is considerably lighter than the Border – and coming in at almost one pound lighter can make a huge difference when you're lugging it around all day, especially if you keep a lot of items packed.
Materials
The Quasar has high-density nylon in its main areas and on the bottom, protecting it from abrasions and tearing even if you use it on rugged outings.
Straps
The back panel and shoulder harness of the Quasar are padded and ventilated, which is helpful if you'll be wearing this bag outside in the heat or for a technical hike. There's an adjustable sternum strap, too, and the hip belt is a definite plus over the Gregory. There's also a grab handle on the top of the bag.
Additional Features
The Quasar has a strap that you can attach a blinker light to, which is a safer way to travel at night because it increases visibility. There are compression straps on the sides of the bag in case you need to cinch it down when it's only partially packed.
Trekking Backpack Comparison: Gregory Baltoro 65 vs. Osprey Atmos 65
The Gregory Baltoro 65 and the Osprey Atmos 65 are two trekking backpacks that have the same interior capacity (65 liters) and are designed for the same type of excursion. Let's see how they compare.
The Gregory's dimensions are 25.2 by 15 by 9.5 inches. In addition to the large main pocket, here are storage features of the Baltoro 65:
Dual zippered pockets on the top lid
Security pocket under the top lid
Bottle holder that has easy access and can be stowed away
Hip belt pocket
Materials
The Baltoro uses nylon in its construction, and the base has a thicker, high-density layer to improve resistance and strength. There's a removable rain cover that you can use when there's precipitation, then store in a dedicated pocket when you don't need it.
Strips and Suspension
The Baltoro uses Gregory's Response A3 suspension. The back panel is vented and uses foam and a silicone lumbar zone, all of which add to its comfort. If you need more contouring, you can use the lumbar insert. There's also foam used in the harness and hip belt for comfort purposes.
Additional Features
Removable and lightweight daypack, which can also be a hanging reservoir sleeve
Trekking pole attachments
Dual ice axe loops
Compression straps on the bottom of the pack
The compression straps can become a hip belt for the daypack
If you would like to check more models of the Gregory backpacks here are some comparisons and reviews you should not miss:
The Osprey Atmos 65 is larger in size than the Baltoro, even though the interior capacity is the same. The Osprey's dimensions are 34.25 by 15.35 by 16.14 inches, making it a bigger backpack overall. That also means that it has more exterior storage, though, so you'll have to weigh which is more important to you: size or storage.
In addition to the large main pocket, here are the storage features of the Atmos 65:
Dual zippered pockets on the top lid
Stretchy mesh pocket in the front, perfect for stashing rain gear or wet clothing
Dual-access mesh pockets on the side to hold water bottles
Zippered pockets in the hip belt to easily access small items
Sleeping bag compartment on the bottom of the bag
As you can see, the Osprey has more options for storage and organization than the Gregory. What's also interesting is that, despite its larger size and extra pockets, the Osprey is half a pound lighter than the Osprey.
Materials
The Atmos has different densities and types of nylon used throughout the bag, with more support in the bottom of the bag, since this is the area that has to endure the most pressure and stand up to frequent contact with surfaces. When the top lid is removed, you can use a flap jacket to protect your items.
Straps and Suspension
This backpack has an anti-gravity harness and suspension, with a full back panel that's made from lightweight mesh, making it more breathable. You can adjust both the harness and the hip belt to get the right fit.
Additional Features
Internal hydration reservoir sleeve
Trekking pole attachment
Dual ice tool loops
Upper and lower side compression straps
Removable sleeping pad straps
Safety whistle in the sternum strap
My Top Pick
Daypack and Trekking Backpacks Comparison Recap
Both of the trekking backpacks – the Gregory Baltoro 65 and the Osprey Atmos 65 – have the same capacity and high-quality build.
The Osprey Atmos 65 is better if you want more storage in the external compartments, but if you need a 65-liter backpack that's as compact as possible, you'll have to go with the Gregory Baltoro 65. On the other hand, if weight is a consideration, you'll want the lighter Osprey, even if it's the larger of the two.
You'll notice that the Osprey is lighter when it comes to both its daypack and trekking backpack – even though its full size is larger (and, in the case of the daypack, its capacity is greater, too).
Regarding comfort, the choice really depends on the bag. The Gregory Baltoro 65 trekking pack is more comfortable than the Osprey Atmos 65, thanks to its extra lumbar support, but the Osprey Quasar daypack is more ergonomic than the Gregory Border 25 because of its hip belt.
When it comes to additional features, we prefer the Gregory Baltoro 65 for a trekking backpack because of the removable daypack.
FAQs
Question: What is the best brand of hiking backpack?
Answer: If you're looking for a dedicated backpack brand – instead of an outdoor or gear brand that has backpacks as part of their lineup – Gregory and Osprey are two of the industry's leaders.
Question: How heavy is too heavy for a backpack?
Answer: When fully packed, your backpack shouldn't be more than 20% of your body weight. So, if you weigh 150 pounds, you shouldn't carry more than 30 pounds in your pack. For day hiking, you should carry around 10% or less of your body weight.
Question: What kind of backpack is best for your back?
Answer: The more you'll be carrying in your backpack, the more structure and adjustability you'll need. Look for brands that make backpacks with advanced suspension and strap technologies – both Gregory and Osprey do this, though the support you get will depend on the specific pack you choose.
The Winner: Osprey
When it comes to what makes a backpack high-quality, there isn't a landslide of a difference between a Gregory pack and Osprey's options – they both make performance-ready hiking packpack options and smaller quality ultralight pack options for travel. The one for you will depend on what you need when it comes to size, weight, and storage, as well as additional features.
We tend to favor Osprey packs a bit more because they have better organization and are often more lightweight. We think they put a bit more thought into features, especially when it comes to storage, with various pockets of differing sizes, some zippered, inside their bags, and on the exterior, too.
Plus, Osprey bags are a little easier on the budget, and they come with that phenomenal lifetime guarantee. Lastly, being able to try on a selection of Osprey bags in the store makes buying so much easier.
My Bottom Line Summary: There are a TON of Gregory and Osprey packs out there. These are the best options to focus on…
Osprey Atmos AG 65 – Best Overall: A great well-rounded backpacking pack, plenty of organization options.
Osprey Quasar – Best Travel Backpack: TSA-approved, easier to access compartment, rugged durability.
OVERALL, our team found the lighter weight, more ergonomic and affordable packs are clearly the Osprey Lineup Here.
That said, whether you go with a Gregory backpack or Osprey backpack, you'll be buying quality. They'll fit everything you need to fit (assuming you chose the right size!) and they'll last for years. If you would like to check more Osprey pack options, here you can check lots of comparisons and reviews of certain models: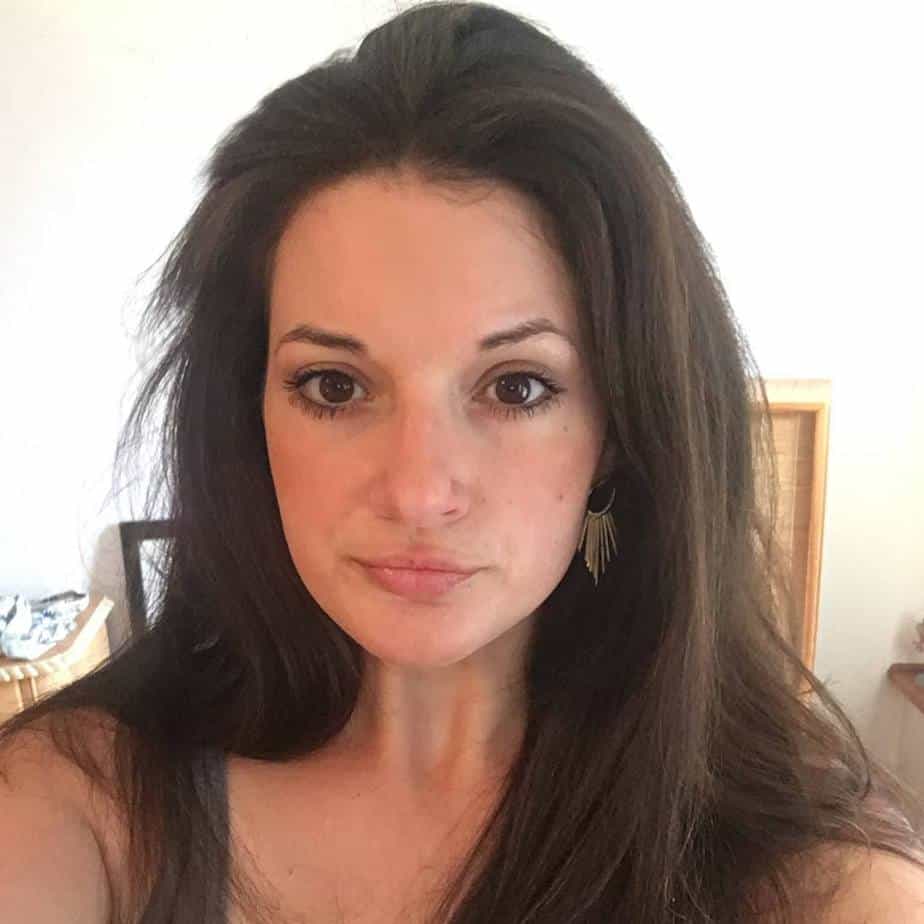 Lindsay started her freelance career in 2009 and writes about adventure sports and outdoor gear. As a columnist in New York, she also covers restaurants, nightlife and events. She loves hiking in the Hudson Valley, horseback riding and trying everything twice.