There are few outdoor companies that have lived up to their name in terms of quality and customer service. Osprey is one of them. Ever since the company was founded in 1974, every single Osprey product design has been inspected and scrutinized for quality by owner and founder Mike Pfotenhauer.
Osprey started as a small retail shop in Mike's rented home in California, where backpackers and travelers traveled near and far came by word-of-mouth to get measured for a custom-fit, made-to-order packs constructed by Mike himself over several days.
Over the years the demand for Osprey backpacks grew and in 1987 Osprey started selling wholesale and moved its operations to Colorado. In 2003 the ever-increasing costs of producing products in America forced Osprey to move all of its production to Ho Chi Minh City, Vietnam.
Mike moved with his company to Vietnam and lived there for four years to ensure production was running smoothly and the quality of each product met his high standards.
For Osprey's 35th anniversary in 2009, they launched its "All Mighty Guarantee" that matches the robust lifetime warranties of outdoor legends like L.L. Bean and Eddie Bauer. Every Osprey product is backed with a lifetime warranty or if it can't be repaired then they will replace it for free.
Are you an REI Member? Co-op members can save EXTRA with the memeber dividend. The Osprey Talon 33 is available via REI at this listing here.
The Construction of the Pack
The Osprey Talon 33 backpack is built with the weekend warrior in mind. It is a great pack for light packers heading out for a weekend or those trying to bag a summit in a single day yet big enough for all your rock climbing gear.
The Talon 33 is designed to mimic a chimney and has the colors to boot. The Airscape back panel acts similar to a chimney in that any excess heat is ventilated from the top keeping your back from becoming a sweaty mess. Osprey's new BioStretch material covers the shoulder straps and waist-belt to keep you comfortable and dry with its breathable weight.
One of the newest features on the Osprey Talon 33 is its removable top lid that can be used on a quick hike around the campsite or town. The Talon 33 is designed to organize and carry gear.
You'll find the pack has multiple gear storage options including two side stretch mesh pockets for water bottles and snacks, two zippered pockets on the waist-belt for the little things like money and cell phones, and one stretch front mesh pocket for everything else.
The shoulder straps are home to Osprey's Stow-On-The-Go trekking pole attachment and ice tool attachment loops with bungee tie-offs are found on the pack for all your gear. Not only is the Osprey Talon 33 a favorite amongst hikers, but climbers and gear-hounds alike.
The Tech Specs
Volume:
33 L
Dimensions:
24 x 9 x 10 in
Material:
70D x 100D nylon, 210 D nylon dobby
Pockets:
Pack: 2 side stretch, 2 zippered waist-belt, 1 stretch front

Removable lid: 1 zippered top, 1 mesh bottom

Shoulder Straps:
BioStretch
Waist-Belt:
BioStretch
Weight:
1 lb 12 oz
Hydration Compatible:
Yes, an external sleeve
Reservoir Included:
No
Recommended Use:
Overnight backpacking, day hiking
Access:
Top
Manufacturer Warranty:
Lifetime
Color:
Flame orange, onyx black, avatar blue, shamrock green
MSRP (as of this writing):
$129.95 check here for latest price
Traveler Reviews – What Other's Have to Say
The Osprey Talon 33 backpack is a favorite among many outdoor enthusiasts. It's a great all-around weekend hiking pack or a great gear bag for the rock or ice climbers.
Ample Space: One hardcore rock climber claimed he could fit his 60m rope, climbing shoes, harness, and a rack of 10 quickdraws in the Talon 33 when packed properly with room to spare.
Removable Lid is So-So: The Talon 33 has multiple pocket options on the main pack and the removable lid. Unfortunately, the removable lid on the Talon 33 is hit or miss for some people. Some people like the feature while others hate it.
The biggest complaint about the removable lid is that it fits funny over the pack if the pack is not completely full. Some people don't even notice it and some people do. The removable lid feature was added in the 2014 models. Earlier models had an attached lid.
Side Pocket Issues: Additionally, many people have complained about the side pockets not fitting a Nalgene water bottle when the pack is full, which is a common problem in many backpacks, not just the Talon 33.
Back Issues for Models Prior to 2014: One of the other main features that Osprey fixed in the 2014 models and later in the back. Earlier models used Osprey's adjustable back to ensure the best fit; however, many people found the technology to be uncomfortable with consistent and rigorous use.
Back Issues Fixed 2014 and Later: The 2014 and later models use Osprey's new Airscape back panel design, which many Talon 33 owners find comfortable and cooling. We agree that this is one of the best upgrades and is totally awesome. Both the shoulder straps and waist-belt are fully adjustable with Osprey's new gender-specific BioStretch adjustable harness.
Diverse Storage Options: The new Talon 33 backpacks have multiple options to store your gear. Tired of carrying your trekking poles? Attach them to the Stow-On-The-Go trekking pole attachment on the shoulder straps. They work like a charm.
The pack also has an ice tool attachment, blinker attachment (blinker sold separately), and a helmet attachment making the backpack versatile for all your hiking or biking needs.
Awesome Hydration Sleeve: One of our favorite features of the Osprey Talon 33 is the external hydration sleeve. Have you ever experienced a rupture in your hydration reservoir in your backpack? It's not fun when all your clothes are soaked and you're miles from home!
The external hydration sleeve helps prevent rupture while giving you more room in your pack for gear. Brilliant! The hydration sleeve is found between the main pack and the Airscape back panel. Due to its placement, some hydration reservoirs don't work well with the sleeve, like most Camelback systems.
One reviewer said it felt like a basketball between her back and the pack. We recommend using Osprey's Hydraulics Reservoir or another hardback reservoir for comfort and stability.
Overall, the Osprey Talon 33 backpack is a solid backpack with a few unfortunate hiccups in design.
Pros of the Talon 33
Well ventilated
Multiple pockets for gear
Adjustable fit
Separate compartment for the hydration bladder
Trekking pole and ice tool attachment loops
Can be used as an airplane carryon and fits under the seat
Cons of the Talon 33
Hard to tie large items to the outside of the pack
Best used with Osprey's Hydraulics Reservoir
Water bottle pockets are too small
The top lid fits funny over the pack if it is not full
Osprey Talon Alternatives
Of course, the Talon 33 is not the ONLY decent pack in it's category. In fact, Osprey itself has MANY other options worth considering. Here are some similar alternatives to evaluate if the Talon 33 isn't quite what you are looking for:
The Verdict – Final Take
Overall we rate the Osprey Talon 33 backpack highly for weekend hiking trips, day hikes, climbing, or just pedaling around town. You can fit quite a bit of gear in this 33-liter pack, but it is best to carry no more than 25 pounds as it's designed for lightweight use.
Externally the pack has multiple pockets and gear ties to fit everything you need for your next weekend getaway in the mountains or the crag. One of the biggest flops of the Talon 33 is the removable lid. While it's a great idea in hindsight, the design of the lid is not great when the pack is not fully loaded.
If you're looking for a lightweight pack for weekend trips that can be used as a carry-on or zipping around town on your bike, the Osprey Talon 33 is a great buy.
Where to Buy the Osprey Talon 33
There are a few different online retailers I've found carrying a good selection of the Talon 33 packs:
On Amazon

: One of my defaults, it's always worth checking particularly on prices and shipping.

Check this listing here

.
On REI.com: REI offers a GREAT selection of Talon 33 packs, plus Co-op members save extra. Check this listing here.
On Backcountry.com: If you aren't an REI member, Backcountry is another great place to check for model varieties and deals. Check this listing here.
Further Reading on Packs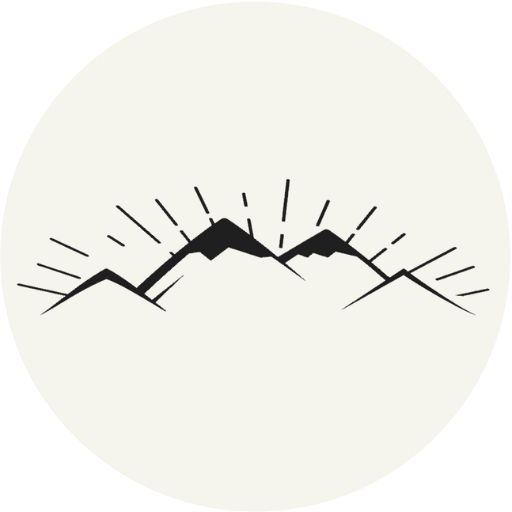 The All-Outdoors Guide team is comprised of enthusiastic experts that enjoy helping others that aspire to be better at outdoor fun. Part of that is making sure you have the right gear and information when it's time to go out and have fun. Some of our team have accomplished amazing feats like climbing 6000 feet to the top of mountains, others have explored every dirt trail they could find and we even have some people that have backpacked solo on various continents. No matter what our readers want to learn and do, our team is here to help them accomplish those goals.