A daypack seems to be a fairly basic piece of equipment- after all, it doesn't require the same features as a full-size framed backpack. Unfortunately, many daypacks fall short and even some of the most popular brands don't quite succeed in producing a truly versatile, comfortable bag.
Osprey is one of the few brands that are renowned for consistently producing quality backpacks of all types, with their daypacks being some of their most popular bags.
The Osprey company is all about backpacks and bags in general. In fact, they produce everything you can think of bag-wise: casual backpacks, child carriers, hydration packs, and backpacks specifically design for outdoor activities. Cyclists, hikers, serious backpackers, and even alpine climbers all rely on the quality of Osprey backpacks.
Although they have a few different daypacks available, their Talon 11 daypack is one of their best. If you've been looking for a daypack that can get your through hikes or ultralight backpacking adventures, you're going to love this model.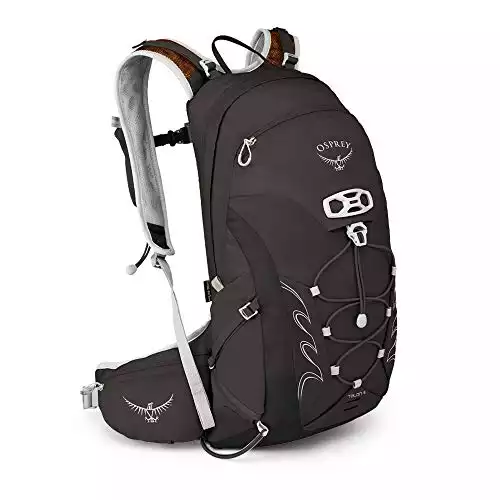 Features and Specs
There are two sizes of the Talon 11 available:
Small/Medium (S/M): 549 cubic inches, 9 liters, weighs roughly 1.5lbs
Medium/Large (M/L): 671 cubic inches, 11 liters, weighs roughly 1.7lbs
Dimensions for each size are 18" x 9" x 8" and 20" x 9" x 8", respectively. Just within these two size options the average man or woman should be able to use the backpack properly. If you are a very large man or a very petite woman, you should probably visit an Osprey supplier to try on this model before purchasing online.
When it comes to features, the Talon 11 is more "high tech" than many daypacks, which will please gear junkies, but also simple enough to be very user-friendly. The main features Osprey went with include:
Osprey BioStretchhipbelt with a 30"-34" range for S/M pack and a 33"+ M/L
Daypack torso adjustability from 16"-18.5" for S/M size and 18"-20.5" for M/L size
Allows the use of a hydration bladder in an external pocket
The front panel has bungee ties to allow the user to store lightweights items and clothing
Large main compartment with zippered mesh back panel pocket
The main compartment also has an internal zippered pocket for organization
Osprey LidLock helmet attaching system on the front of daypack
Includes zippered top pocket to store small items
Built-in visibility lights for safe hiking at night
Osprey Stow on the Go trekking pole attachment plus storage for ice tools
Backpack made from durable nylon materials
Dual stretch Osprey InsideOut pockets for additional storage and water bottles
Pack uses YKK superlight buckles
Osprey AirScapeBackpanel
Hipbelt has two zippered pockets perfect for stashing a cellphone, GPS, snacks, etc.
Durability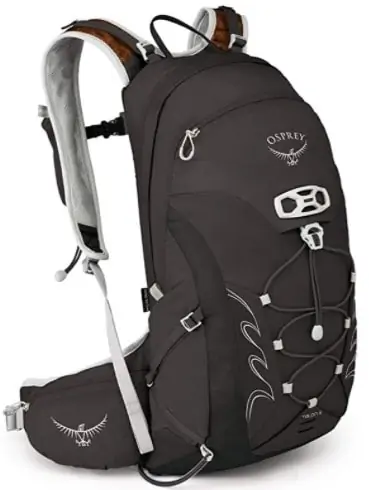 This daypack may be lightweight and compact but it is durable enough for rigorous use. The two main fabrics used in the body construction of this pack include a 70D x 100D mini shadow nylon and 210D dobby nylon.
While very scratch resistant it does have poor water repellent abilities so keep this in mind if you plan on hiking in wet weather. It would be best to take along a backpack rain cover- which Osprey also produces.
Osprey made the Talon 11 daypack last so you can rest assured that you will get a lot of use out of this model. Additionally, Osprey always offers free repairs for any of their equipment regardless of how long you may have had it. Not many brands offer a guarantee that amazing so if you are someone that really puts their gear through a lot, that's a huge advantage.
Comfort
Comfort is always an important consideration for a daypack. After all, the simplest daypack is going to give you a far better experience if it is comfortable than a high-tech backpack with all the latest features. Thankfully the Talon 11 provides features with comfort.
When it comes to comfort, there are three main categories:
Adjustability (Torso, Waist, and Gender-Specifics)
Breathability (Materials)
Accessibility (Pockets, Storage and Closures)
As mentioned earlier there are two sizes available for the Talon 11. Although having only two sizes seems to limit the use of the backpack to fairly average body types, the overall adjustability of the torso and hip belt means the bag will fit a range of people.
The hip belt is wide enough that is won't restrict torso movement in smaller people but it sturdy enough to feel comfortable on larger people, particularly those who may have a more prominent stomach. Osprey designed the Talon 11 to be gender-neutral but it still fits both men and women equally well thanks again to its adjustability and use of flexible materials.
Breathability is a very important factor- a clammy, sweaty back is not only extremely uncomfortable but can lead to chafing. The back panel of the Talon 11 is Ospreys AirScape which helps wick away sweat and allow airflow against the back. Shoulder straps are also lined with mesh. The hipbelt is made from a combination of slotted foam and mesh so your torso will stay cool.
This daypack isn't overloaded with pockets like some of the serious, full-size backpacks but the locations of the pockets it does have allows easy accessibility. As the name would suggest, daypacks aren't usually used overnight but rather on day-long hiking trips.
Having pockets located in the hipbelt, on the side of the bag and on the top make it easy for the wearer to reach their cellphone, GPS, maps, camera, snacks, flashlight, etc. The side pockets are flexible but very strong. You can use these for water bottles as they'll be in easy reach plus you won't have to worry about bottles falling out if you lean over.
Overall the Talon 11 is very comfortable for majority of men and women- possibly larger youth as well. Keep in mind that this is a frameless daypack so you must keep your load light. Packing too much weight can cause discomfort and stress as this backpack is not designed for this purpose.
Versatility
Osprey sells the Talon 11 for "Day Hiking / Mountain Biking / Trail Running". When it comes to versatility this bag can function in pretty much any outdoor sport or hobby as long as a daypack will suffice for the gear you need to carry.
However, since there is a hipbelt those that require a lot of torso movement may be better off with a different model. Cyclists, snowboarders, skiers, and other outdoor sports enthusiasts would fall into this category.
As mentioned in the Comfort section, the Talon 11 is frameless like majority of daypacks. It is important to use common sense and allow pack lightweight gear, with only the absolute necessities included. The various attachment options, like the helmet strapping and ice tool loops, really show that Osprey kept many outdoor activities in mind when creating this daypack.
Active outdoorsman of all types that need a sturdy, functional daypack that they can use in numerous situations will find that the Osprey Talon 11 will quickly become their go-to backpack.
Even avid travelers/backpack travelers will find that this backpack is compact enough to take with them on trains or planes while providing superior support than casual backpacks. In two sizes and 4 colors you are sure to find the right one for your size and personal taste in gear.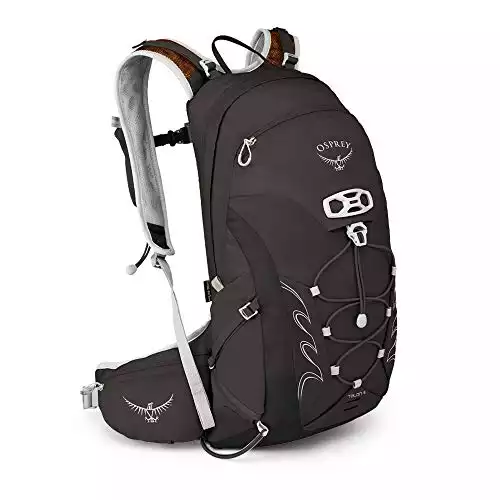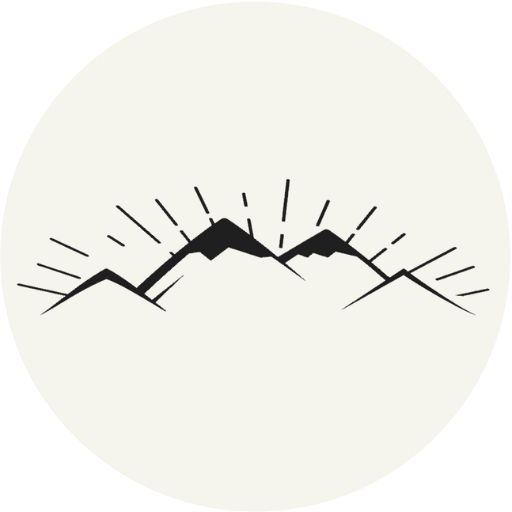 The All-Outdoors Guide team is comprised of enthusiastic experts that enjoy helping others that aspire to be better at outdoor fun. Part of that is making sure you have the right gear and information when it's time to go out and have fun. Some of our team have accomplished amazing feats like climbing 6000 feet to the top of mountains, others have explored every dirt trail they could find and we even have some people that have backpacked solo on various continents. No matter what our readers want to learn and do, our team is here to help them accomplish those goals.