If you're an avid Otterbox fan but are confused about the differences between the Otterbox Prefix vs Symmetry series cases, look no further. Today I'm going to break down the pros and cons of each case, along with my overall recommendation. I'll also supply some decision-making tips, and a couple of Otterbox alternatives to consider. Let's dive in!
Bottom Line Up Front
The bottom line here is that the Otterbox Symmetry is a significantly better case, in that it is officially supported by Otterbox and held up to the company's rigorous standards. However, the Prefix shouldn't be ruled out entirely. Although the case has been discontinued by the manufacturer, it still performs well as a basic, functioning case at a cheap price.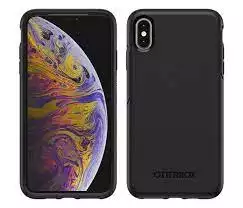 Main Differences Between Otterbox Prefix vs Symmetry
The main differences between Otterbox Prefix vs Symmetry are:
The Otterbox Symmetry is still currently in production by Otterbox, whereas the Otterbox Prefix has been discontinued.
The Otterbox Prefix case is noticeably slimmer and has a better grip, whereas the Symmetry case is a little larger and slicker.
The Otterbox Symmetry is more resistant to scratches, whereas the Prefix is easier to mark up.
The Otterbox Prefix is is a bit more of a budget-friendly case, whereas the Symmetry case has a more premium price point.
The Otterbox Symmetry has a larger selection of colors available, whereas the Prefix is limited to clear, black, and white colors.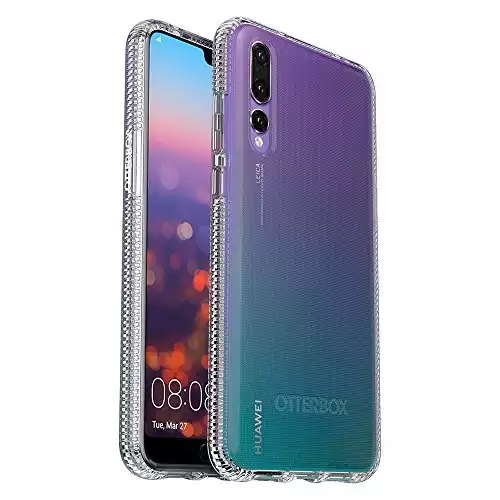 Otterbox Prefix Series Case for HUAWEI P20 Pro | Amazon
Prefix Series passes extensive testing protocols so you know your phone is safe from daily tumbles, drops and scrapes. Its slim, one-piece design incorporates internal coring that absorbs shock and external features make for great grip and easy access to phone features.
Buy at Amazon
Buy directly at Otterbox
We earn a commission if you click this link and make a purchase at no additional cost to you.
02/14/2023 07:59 pm GMT
Let's start with the Prefix, a unique case in the Otterbox world. Although it may come as a surprise, this case has actually been discontinued by the manufacturer.
If you look online, you'll notice that the case is only available on Amazon or third-party retail websites. At face value, this tells you a significant story about the case. Although there is no official statement as to why the case was discontinued, at some point, Otterbox decided the Prefix didn't live up to its brand standards.
The case, by my standards, isn't inherently bad. The Prefix is slimmer than the Symmetry, has a better grip, and is more budget-friendly. However, the Prefix has been known to scratch easier, and its buttons aren't positioned for maximum efficiency. I've found that pushing them in can sometimes be difficult, especially as they began to wear down.
Another thing to keep in mind about the Otterbox Prefix case is that its packaging isn't nearly as sexy as the official Otterbox lines. Since this case was most likely bought in bulk and only supplied by third parties, it will most likely arrive in cheap, efficient packaging. Not exactly the best gift-giving material- and third parties aren't as reliable in terms of damages and returns. An important factor to keep in mind with the Otterbox Prefix.
However, if you're looking for a basic case that's cost-friendly and can get the job done, look no further. Otterbox has a high standard bar, which means that this "discontinued" case is still more durable than many other cases on the market.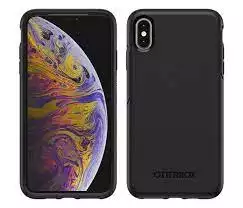 Now let's take a look at the Otterbox Symmetry, an official line that can be found on their website and through third-party retailers.
At first glance, the Symmetry looks extremely similar to the Prefix, however, this case has a few profound differences. Since this case is still supported by Otterbox, it is easier to obtain. This means more colors are available, such as Clear, Graphite, Glitter, and Floral.
In addition to its "official" nature, the Symmetry boasts a few other features that the Prefix doesn't. For one, it's got clear sides, to which the Prefix only has gripped sides. The Symmetry also has a DROP+ Rating by Otterbox, which means that it can be dropped 3x Military Standards. This is a huge difference from Prefix, which isn't supported by Otterbox anymore, and thus has no drop rating.
However, the premium nature of this product also comes at a price. You'll often find the Symmetry cases almost double the cost of the Prefix cases. In addition, you'll be supported by the Otterbox warranty, and have legitimate packaging.
Pros/Cons of Otterbox Symmetry
Let's break down the pros and cons of owning an Otterbox Symmetry case.
Pros
Supported by Otterbox

DROP+ Rating, which means Military Grade durability

Entirely Clear

Stylish Designs to Choose From
Cons
More Expensive

Buttons are Finicky

Gets Dirty Fast
Pros/Cons of Otterbox Prefix
Now let's take a look at the pros and cons of the Otterbox Prefix.
Pros
Slimmer Design

Budget-Friendly

Durable in the regard that it was originally built by Otterbox

Stronger Grip

Minimalist Designs to Choose From
Cons
Finicky Buttons

Officially Discontinued from Otterbox

Buying from Third Party Sites can Damage Products
Key Features
Now that we've sorted out the main differences between the Symmetry and the Prefix, let's take a look at some of the key features that make up these two cases. Differences aside, these cases boast a significant amount of technology.
Otterbox Symmetry
The Otterbox Symmetry is built with polycarbonate and synthetic rubber. The case also works with Apple's MagSafe charger, as well as the Qi wireless charging. This is great for people who like to charge their phones in style. Another feature of the Symmetry I enjoy is how easy it is to apply/remove from your phone. It takes a mere couple of seconds to put on and comes off in a breeze.
The case also is sealed with Otterbox's DROP+ standard, which is a military-grade test for durability. You can count on this phone getting you through a couple of big drops and scratches. The case also works with 4G and 5G networks and allows you to use the camera and buttons with ease.
Otterbox Prefix
The Otterbox Prefix has several features that align with Symmetry. However, the Prefix is built with a slimmer case, and a different, more plastic material. Just like the Symmetry, this case works with Apple's MagSafe Charger and the QI wireless charging system. The case does claim to be military drop resistant, although it doesn't have an official certification like the Symmetry, as this product is now discontinued.
Alongside this, the product also works with 4G and 5G networks and is designed in a way that allows you to use the camera and buttons. It is worth mentioning that both these products (the Prefix and Symmetry) are known to have buttons that wear out over time.
Decision Making Tips
How Expensive Is Your Phone?
I would say the main topic to consider is the price of your phone. If you're like me, buying a phone is a purchase that I do once every couple of years, so I aim to protect that phone with my life. I also usually opt for higher-quality phones, which means I want higher-quality cases. However if your phone is on the cheaper end or you anticipate buying new phones each year, getting a less expensive case such as the Prefix might be more beneficial to your lifestyle.
Are You Reckless with Your Phone?
The next question to ask yourself is how cautious you are with your phone. Some people treat their phones like it's puppies, while some people toss their phones around like a piece of wood. If you're a reckless user, like me, you'll find yourself getting scratches on it, dropping it from the table, and spinning it on your finger. For me, this usually means that I should get a top-tier phone case in the durability department, like the Symmetry.
What Styles Do Prefer?
Both of these cases (the Prefix and Symmetry) come in different color patterns. If you decide to opt for the Prefix case series, you'll be able to decide between a black case, a black/white case, and a clear case. Personally, I prefer minimalist designs. On the other hand, the Symmetry series of cases come in Clear, Graphite, Glitter, and Wallflower. I would go as far as to say that the Symmetry cases are more stylish, with a bit more flair to them.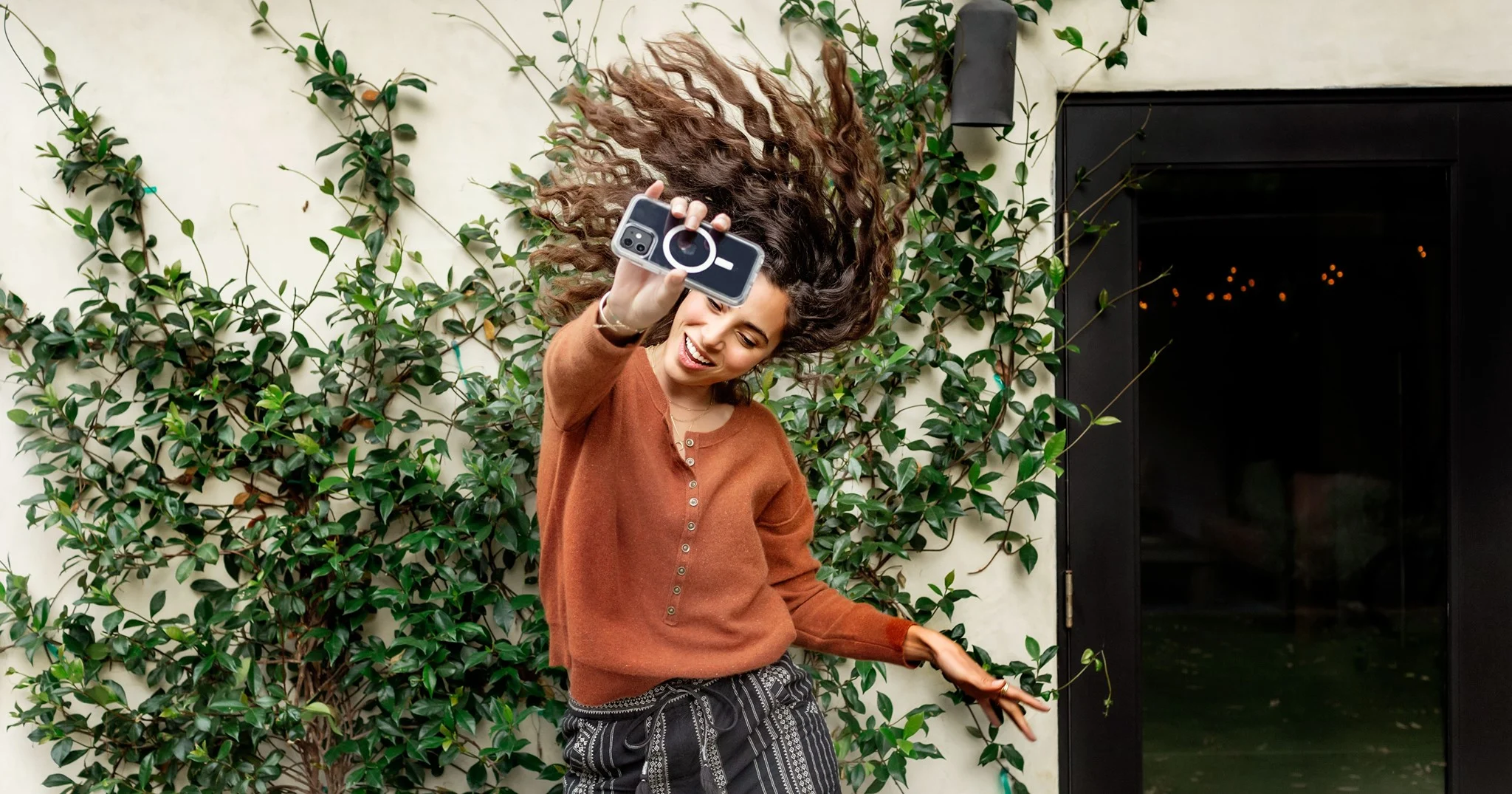 Alternatives to Consider
Now that we're quite familiar with the Otterbox Prefix and Symmetry series, let's take a look at some alternatives to keep in mind.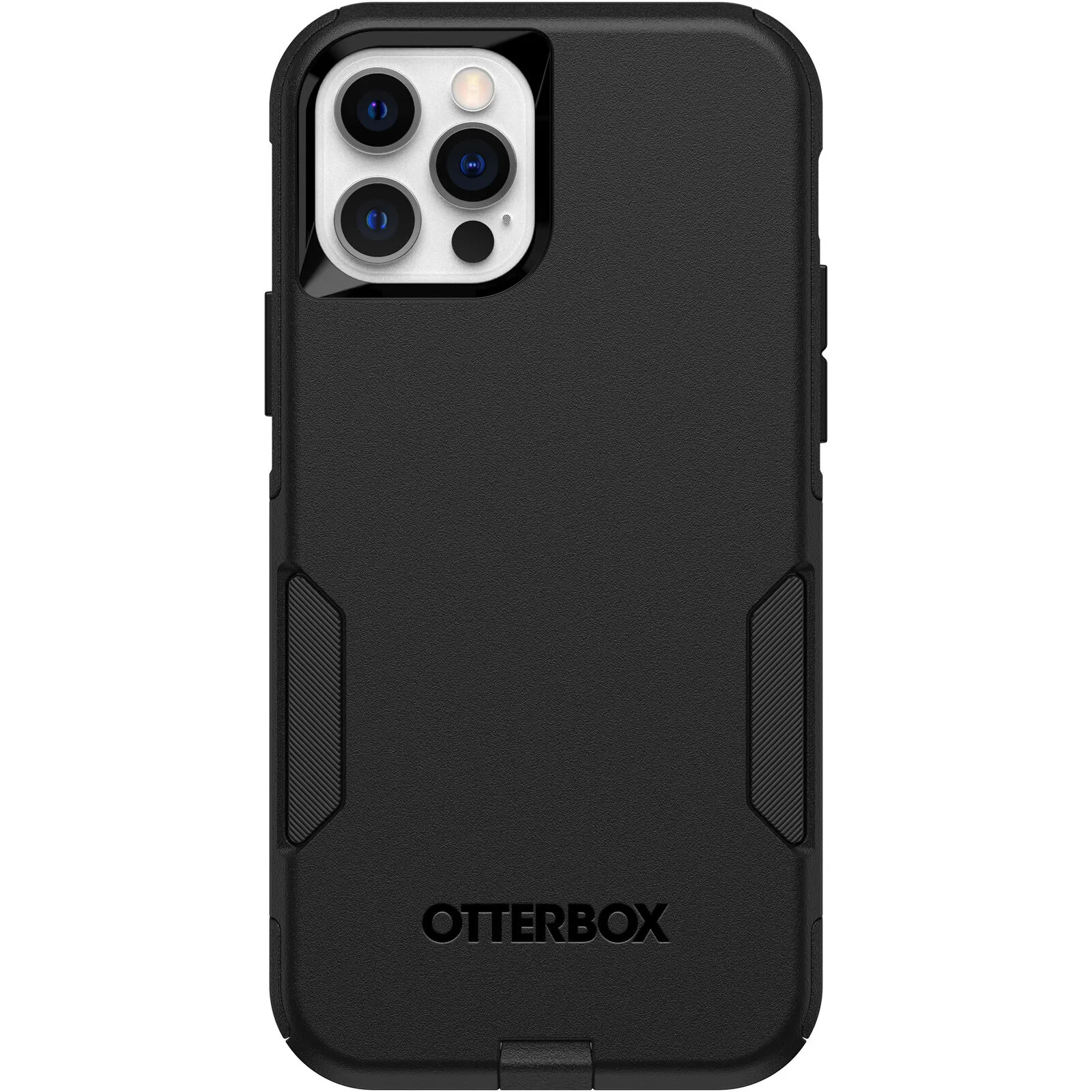 The Otterbox Commuter Series is the model built for modern professionals. It's got a slick look, yet still maintains Otterbox durability standards. It's DROP+ protected and features synthetic rubber and a polycarbonate shell. The difference between this case and the Symmetry cases seems to mainly be the colors. The Symmetry is focused on the clear cases, in which the Commuter flows with more solid color schemes.

Otterbox Commuter Case | Amazon
Commuter Series by Otterbox is built for business. Featuring a durable, two-layer construction, Commuter Series withstands serious drops and falls so your IPhone 6/6s remains damage free.
Buy at Amazon
Buy directly at Otterbox
We earn a commission if you click this link and make a purchase at no additional cost to you.
02/14/2023 03:04 pm GMT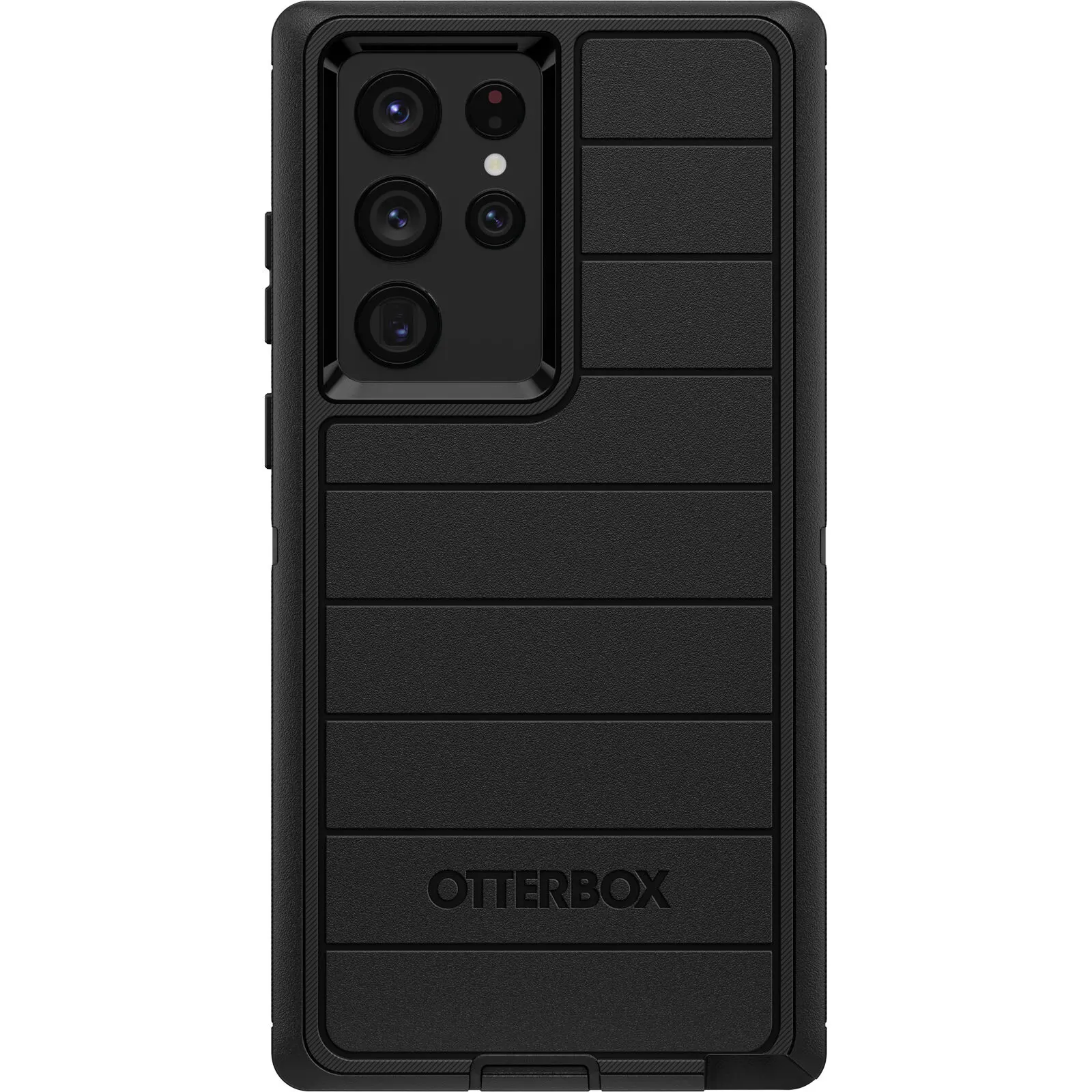 The Otterbox Defender Series is built for those who live a tough lifestyle. These cases feature rubber on the outside of the case, instead of the inside like the Commuter series. This makes the Defender series the more durable option of the two, however, it tends to lack in style. The design is a bit more rugged, which can mean it's harder to slide into your pocket.
It also doesn't look nearly as professional as the commuter. But for someone like me who's always out exploring and dropping my phone, this is my favorite choice.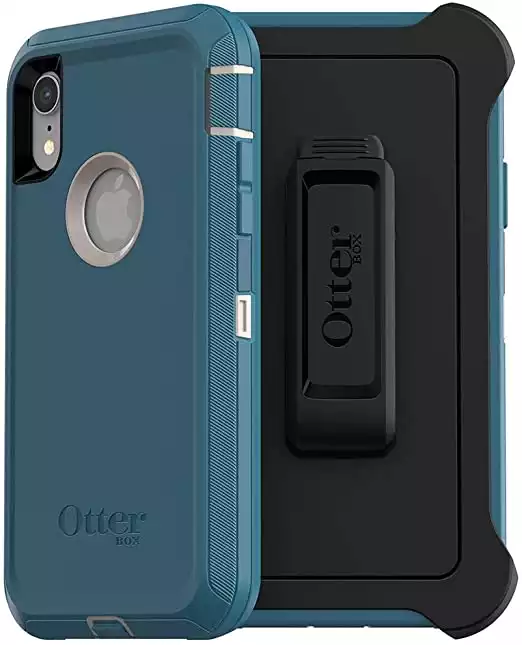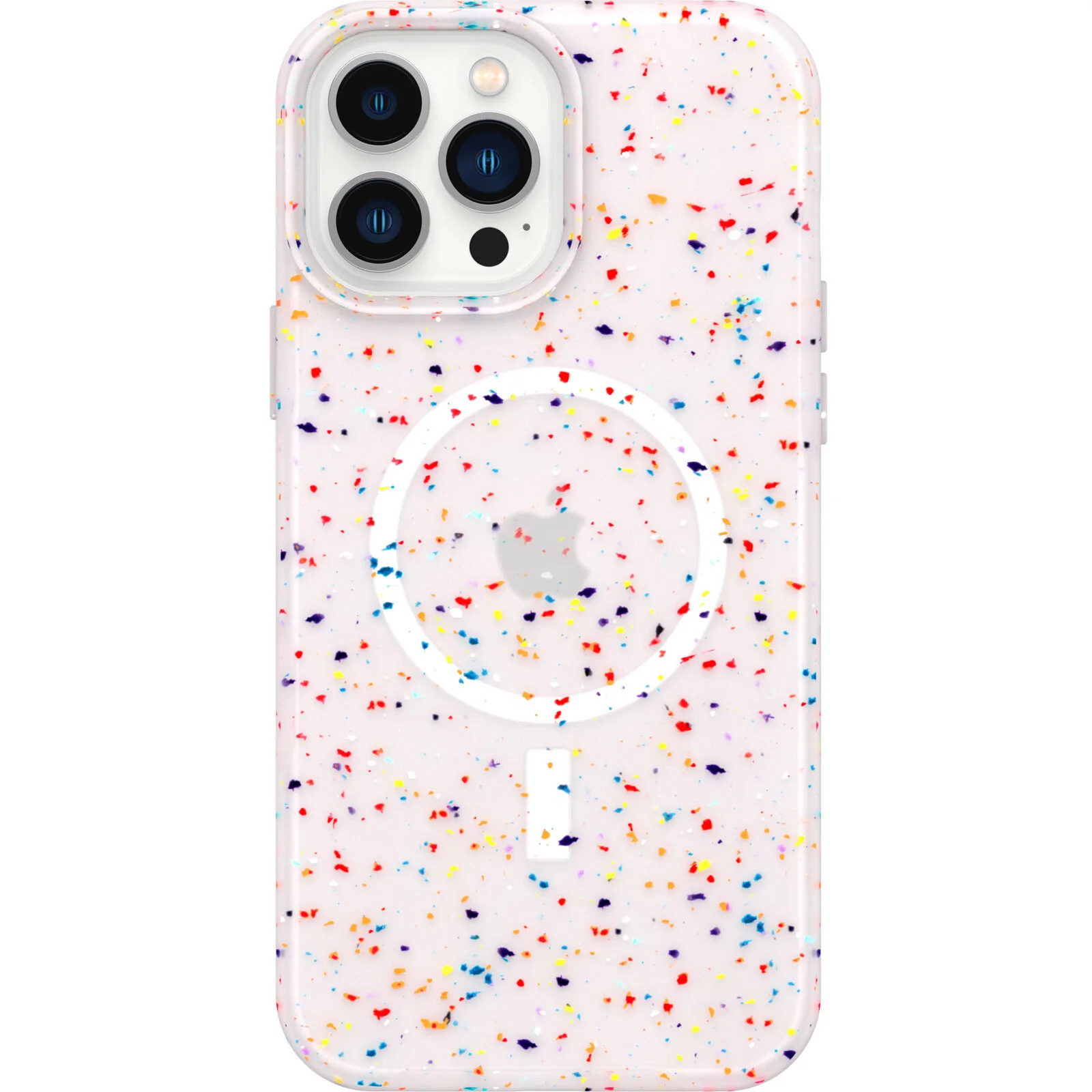 The Otterbox Core Series might be a solid alternative for you if like helping the environment. Although this series isn't Military certified, the Core Series is designed with 50% recycled plastic, in an effort to help fight climate change. It's a great choice if you're trying to make a difference and show others how much you care. These cases come in a variety of fun colors speckled with bits of plastic on the back. This gives the phones a rugged yet unique feel.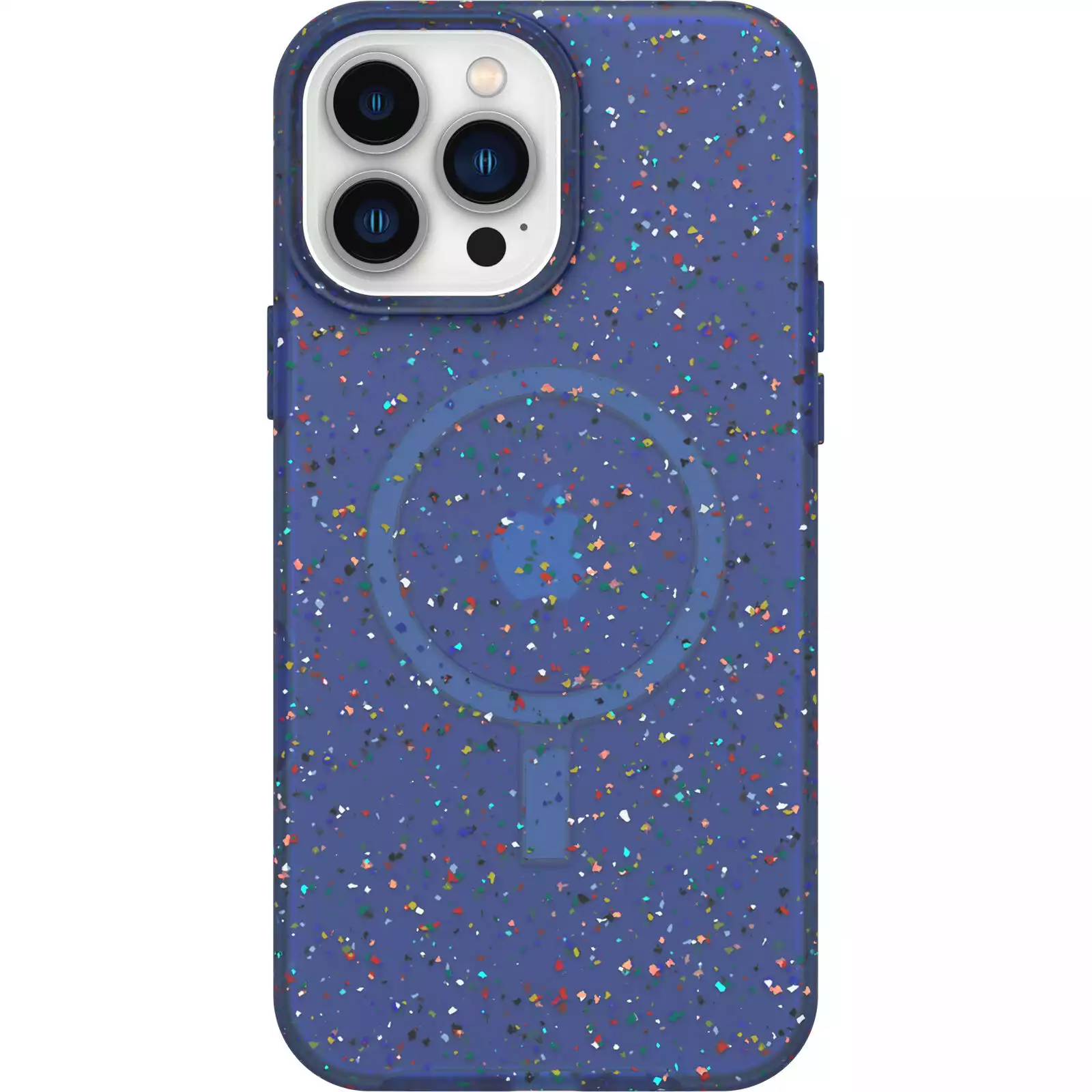 Core Series | Otterbox
Specially designed for iPhone and Apple MagSafe technology, Core Series protects your phone and displays your commitment to sustainability.
Check Price
We earn a commission if you click this link and make a purchase at no additional cost to you.
The final Otterbox Series I might recommend is the uniVERSE Series. These cases aren't for everyone, however, they may help fit a special niche. The uniVERSE Case System is essentially a modular design that allows you to add attachments to your phone. For example, you may wish to a mobile register, a backup battery, or even attach it to a vehicle mount. For the person that likes to maximize their options and opportunities, this may be a great case option.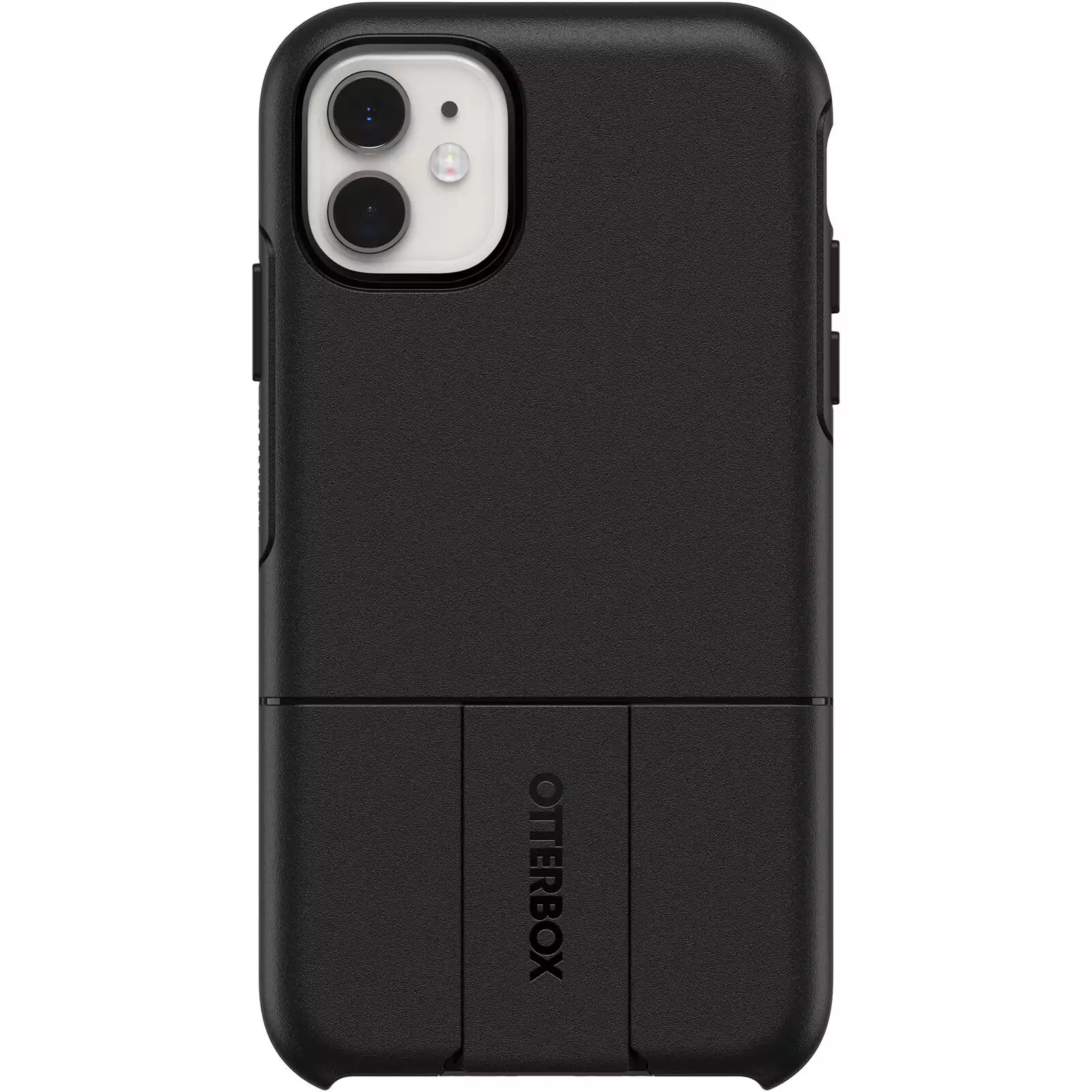 uniVERSE Series | Otterbox
uniVERSE protects your iPhone and transforms it into a pro camera, modern register, backup battery — anything you want. Swap out modules, accessories, mounts and more to make your phone work harder.
Check Prices
We earn a commission if you click this link and make a purchase at no additional cost to you.
FAQs
Question: Is the Otterbox Prefix or Symmetry better?
Answer: The Otterbox Symmetry is the better case. It is more durable and continues to maintain its place in the Otterbox line of products. The Prefix was recently discontinued, for unknown reasons. Our best guess is that it didn't live up to Otterbox's high standards of product design
Question: Is the Otterbox Prefix still available?
Answer: Yes, however, it is only available on third-party sites, such as Amazon. It is an officially discontinued product, and no longer supported by Otterbox. Keep in mind that by ordering this product through third-party sites, its reliability might be compromised, and it may not arrive in its original packaging.
Question: Which Otterbox case is the strongest?
Answer: Although you may be tempted to think that the Symmetry is the strongest case on the market, the Defender series actually boasts the highest standards. However, it's important to keep in mind that all Otterbox cases are built strong, often more so than the majority of competitors.
Question: Which Otterbox case is the thinnest?
Answer: The thinnest Otterbox case by far is the Prefix. The case is made out of a small, durable plastic that makes it a more minimalist option. However, the Prefix case isn't nearly as durable and tends to scratch easier than its competitors like the Symmetry and the Defender series.
Question: What colors do the Otterbox Symmetry cases come in?
Answer: The Otterbox Symmetry comes in four different colors. The options are clear, graphite (which is a more tinted clear color,) glitter (which is clear with gold glitter,) and floral (which features a variety of light pink flowers.)
My Recommendation
Buying a couple of hundred-dollar phones and protecting it with a cheap case that's been discontinued by Otterbox doesn't make sense to me. I'd rather dish out the extra $20 and know that my case will live up to Otterbox's reputation and get me through a couple of years of dings, drops, and close-calls.
However, if you have a secondary phone that isn't as important to you, it might be in your best interest to go with the Otterbox Prefix. It'll hold up decently well, and save you a pretty penny.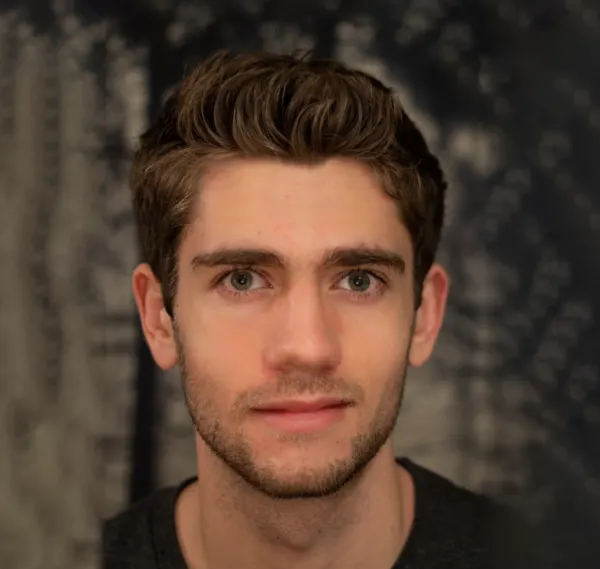 Nicholas is an adventure photographer who's been traveling North America for the past four years shooting landscapes from Washington all the way down to El Salvador. His passion for photography and the outdoors started in Colorado, where he grew up exploring its vast mountain ranges. Today, he hopes to share his lifelong experience with the outdoors with others and hopes to inspire people to explore more.