Are you an avid Otterbox fan looking for a new case? Or perhaps you've just gotten a new phone and you're ready to jump on the Otterbox bandwagon? Well, you're in luck today because I'm going to break down in this article everything there is to know about Otterbox cases.
By the end of the page, you'll know the differences between the cases, where you can pick one up, the pros and cons of Otterbox cases, and even a little bit of history about the company. Let's dive in!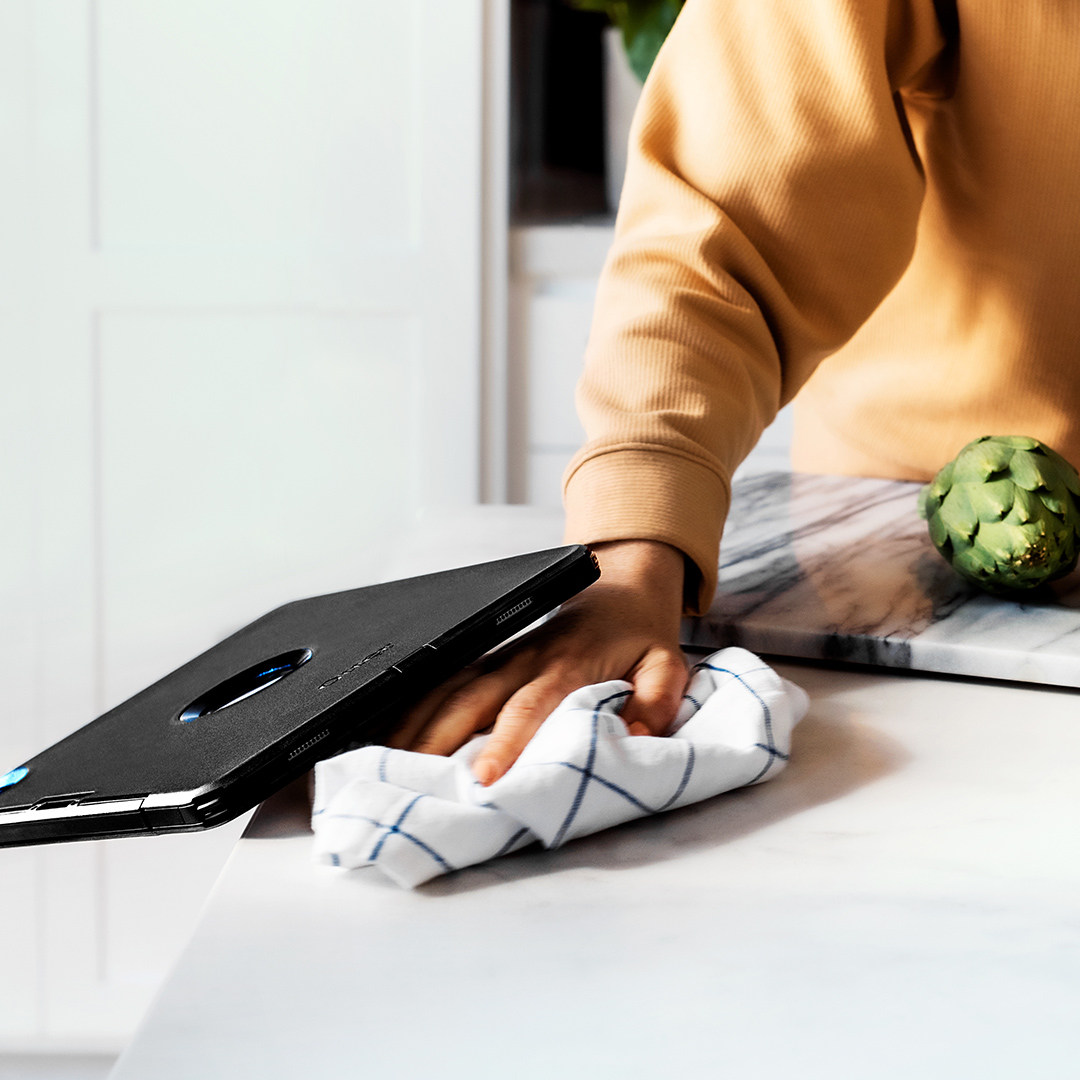 Bottom Line Up Front
If you're looking for a strong, durable case and you don't care about style, I'd recommend the Defender Series. If you're looking for a case that's largely based on style, I'd check out the Figura or Core Series of cases. If you're looking for something that's a little of both, I'd recommend the Symmetry Series.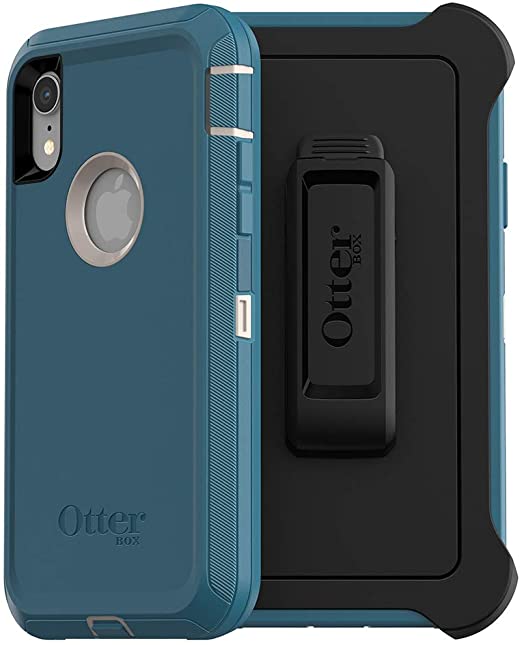 Otterbox is a company that was founded in 1998 in Fort Collins, Colorado. Surprisingly, it was originally created to focus on water-resistant cases for electronic devices. Since then, the company has evolved into the smartphone case industry. As of now, Otterbox holds a reputation for being one of the most durable case companies in the world. This is due to their relentless passion for creating long-lasting protection.
Otterbox has continued to grow over the years and is now larger than ever. In addition to phone cases, their company also focuses on outdoor gear, as well as phone and gaming accessories. However today we're going to be focusing in on the case portion of their brand.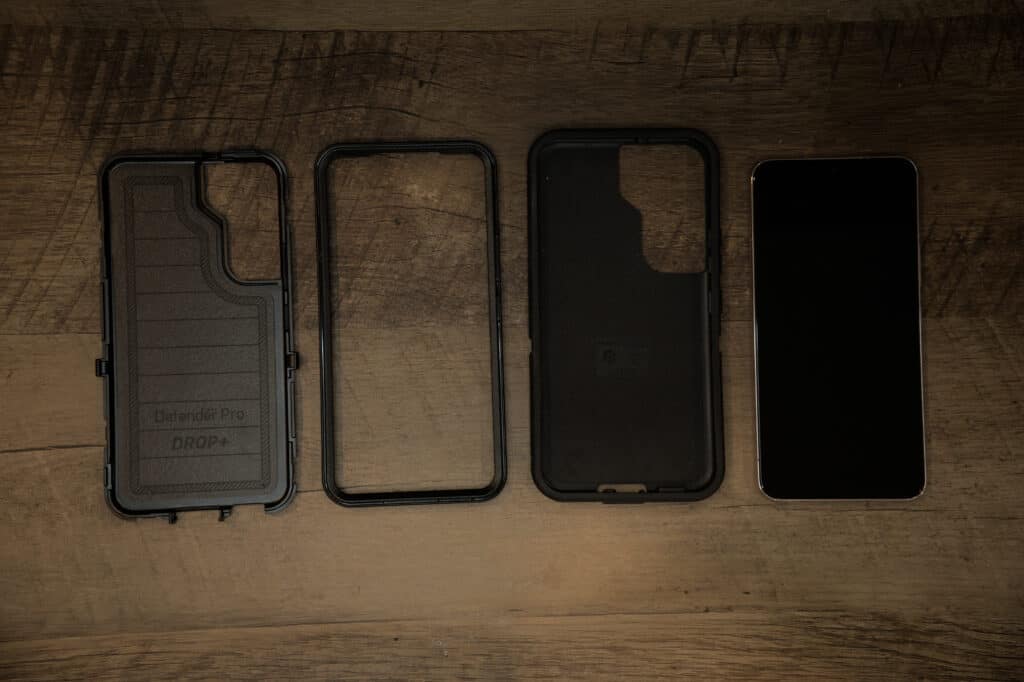 Series of Otterbox Cases
Let's start off by looking at all of the different series of Otterbox cases. "Series" is essentially a blanket word to encompass similar styles of Otterbox cases.
For example, you'll find that some series are more focused on durability, like the Defender series, while other cases like the Figura series are more about design. For whatever type of case you are looking for, I'm sure you'll be able to find the perfect match below, as their series encompasses all personality types.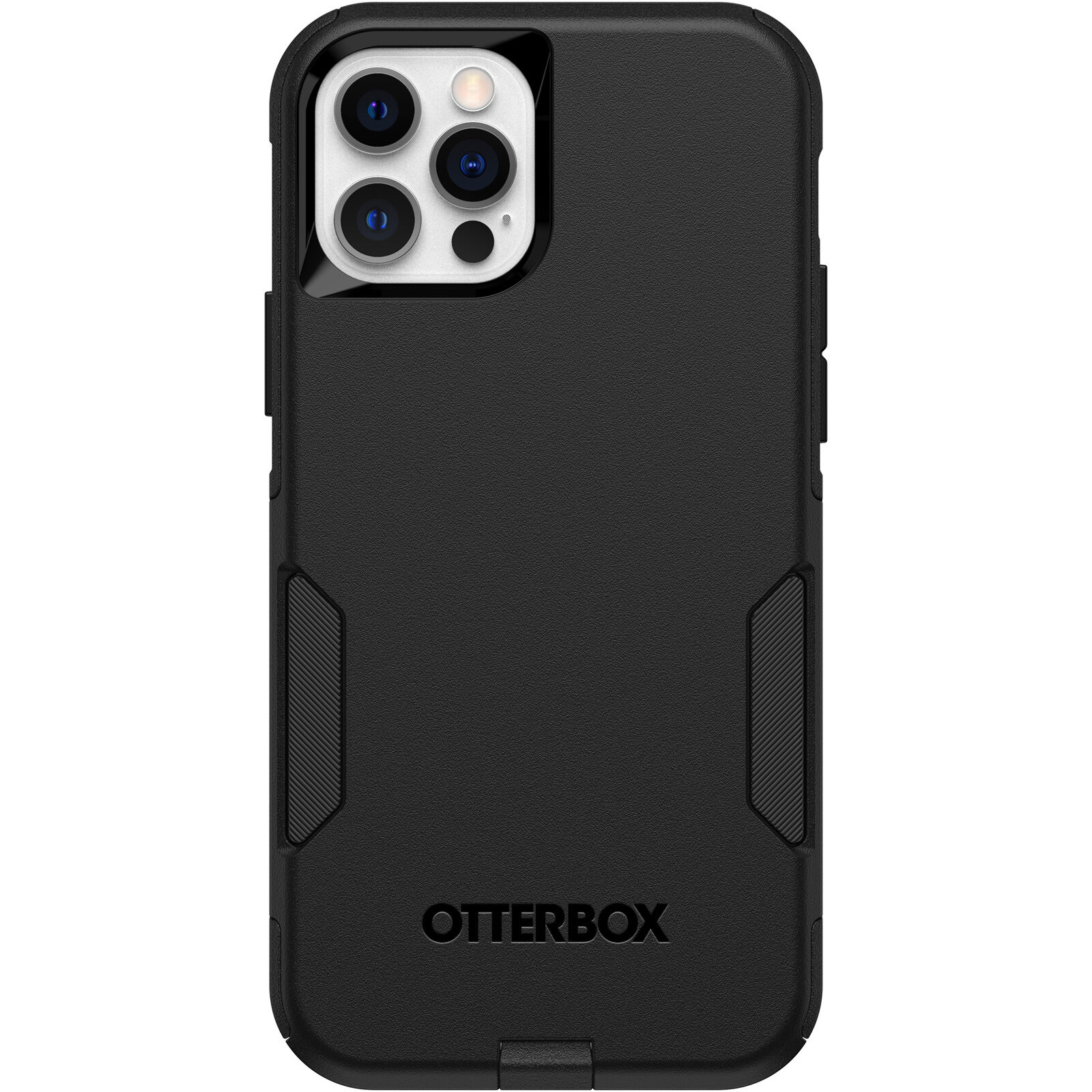 The first case I wanted to dive into is the Commuter Series case. Arguably their most popular case, this case is created to be the best case for the everyday user. It's small, decently durable, and slick. Although this case won't protect against more intense falls, it's enough to keep your phone safe from nicks and scratches.
I love this case because of its slim design, and the port covers that are helpful for keeping pocket lint and dust out of it. The Commuter Series case comes in four different colors- Black, Blue (Indigo Way,) Aqua (Ocean Way,) and Pink (Ballet Way.)
Otterbox Commuter Case | Amazon
Commuter Series by Otterbox is built for business. Featuring a durable, two-layer construction, Commuter Series withstands serious drops and falls so your IPhone 6/6s remains damage free.
Buy at Amazon
Buy directly at Otterbox
We earn a commission if you click this link and make a purchase at no additional cost to you.
01/30/2023 12:21 am GMT
The next case on the list is probably my favorite one of the bunch. The Defender Series is built similar to that of the commuter series, except it takes protection to the next level. These cases are multi-layered and very rugged- and they are all equipped with DROP+ protection.
This means that they can withstand 4x as many drops as the military standard. Although they are a bit bulkier and come with a limited color choice (black,) to me they are worth the extra protection against the elements.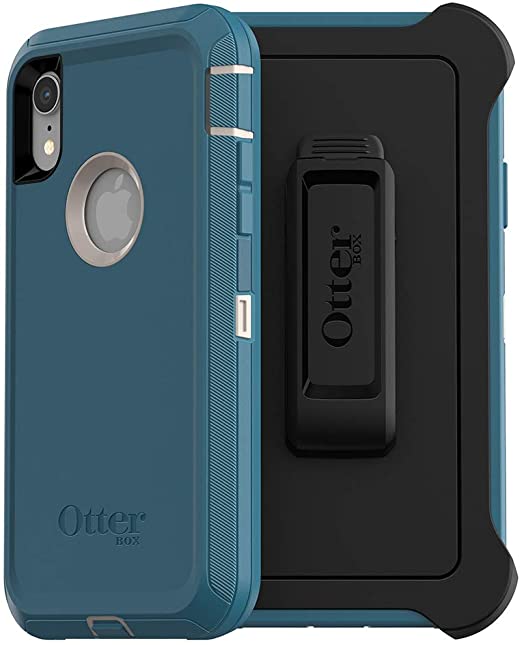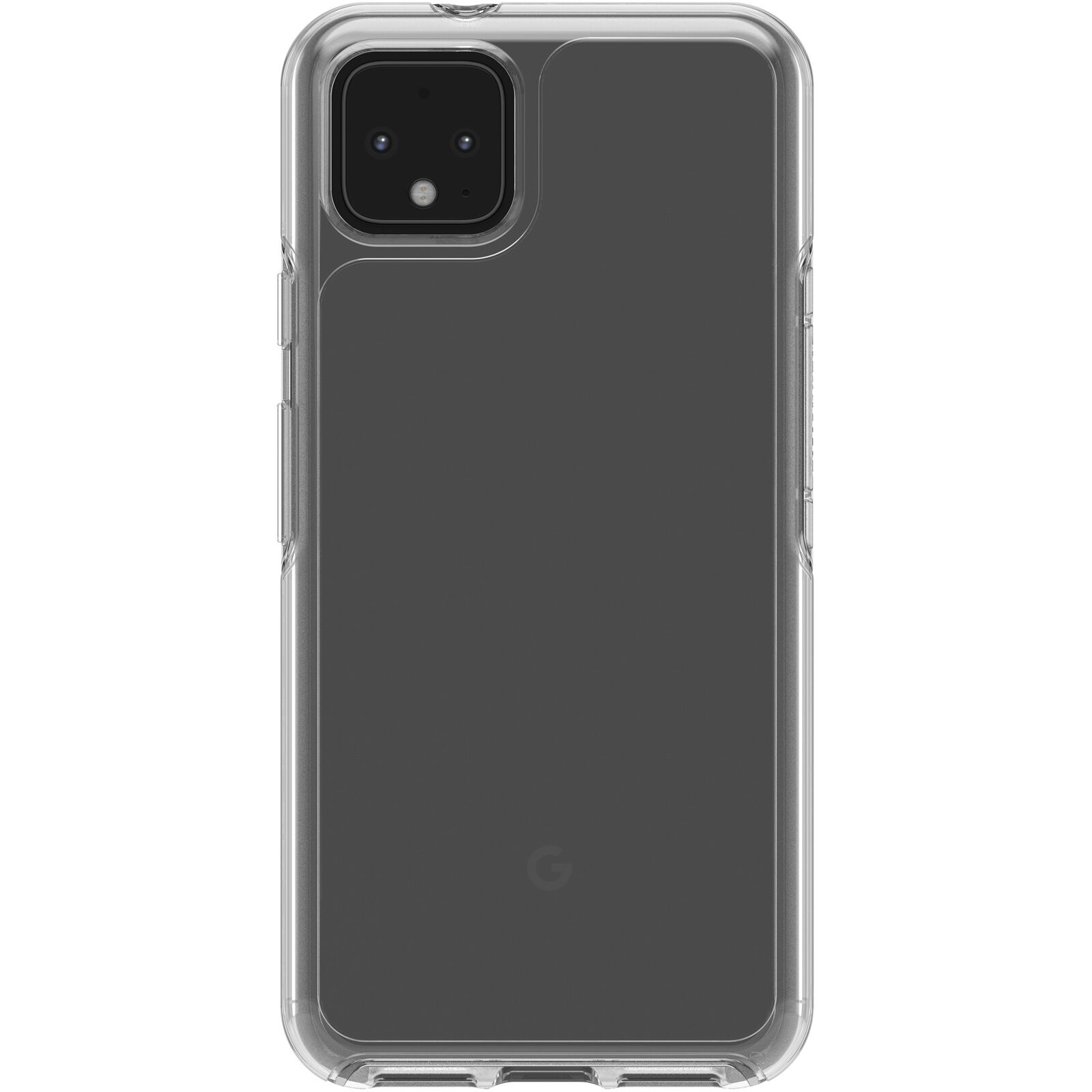 Now that you've seen both the Commuter and the Defender Series cases, let's take a look at the Symmetry Series. This case was designed to combine the best of both worlds. The Symmetry Series features a slim, slick design like the Commuter while maintaining the DROP+ classification that the Defender upholds.
The Symmetry, however, is just slightly less durable than the Defender series in that it can withstand 3X as many drops as the military standard, instead of 4X as many drops. To most people, this isn't too big of an issue, as it is still a powerhouse case.
This case is also special in that it can work with Apple's MagSafe Charger, alongside other wireless charging devices. The Symmetry Series case also comes in several colors- Black, Black Graphite, Renaissance Pink, Reset Purple, and Resilient Grey.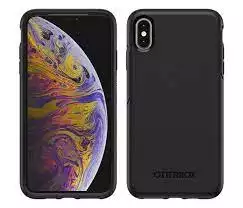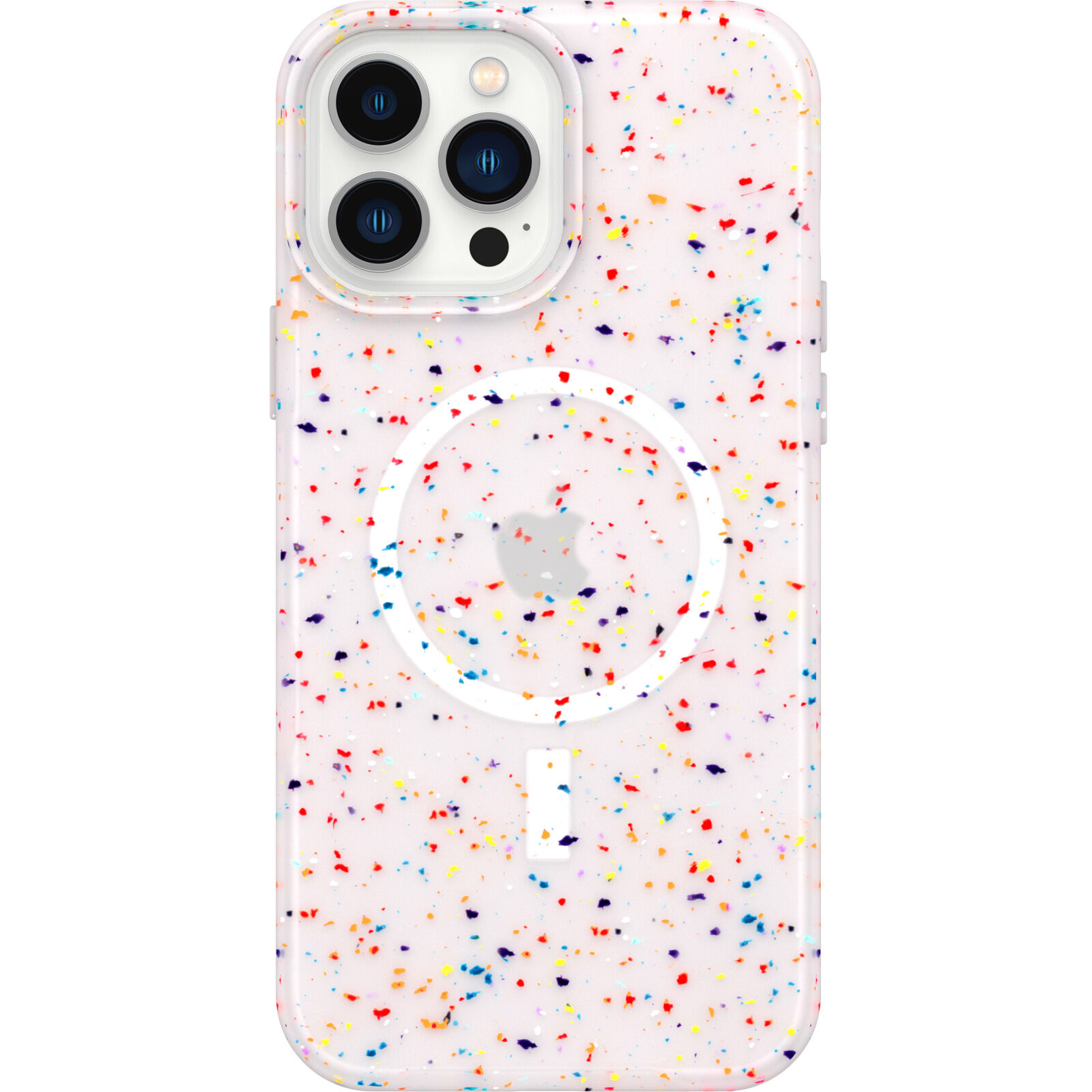 For the environmentalist in all of us, the Core Series is a great option. The case is made with 50% recycled material, to create a grippy, regrind material that looks awesome. Many of the materials used to design this case would normally end up in landfills, which is partially what makes this case so unique.
The Core Series also works with Apple's MagSafe and other wireless charging devices, which makes it a great case for those trying to keep up with the latest digital trends. The case comes in four different colors- Funfetti (White,) Carnival Night (Black,) Mint Mojito (Green,) and Blueberry Pie (Blue.)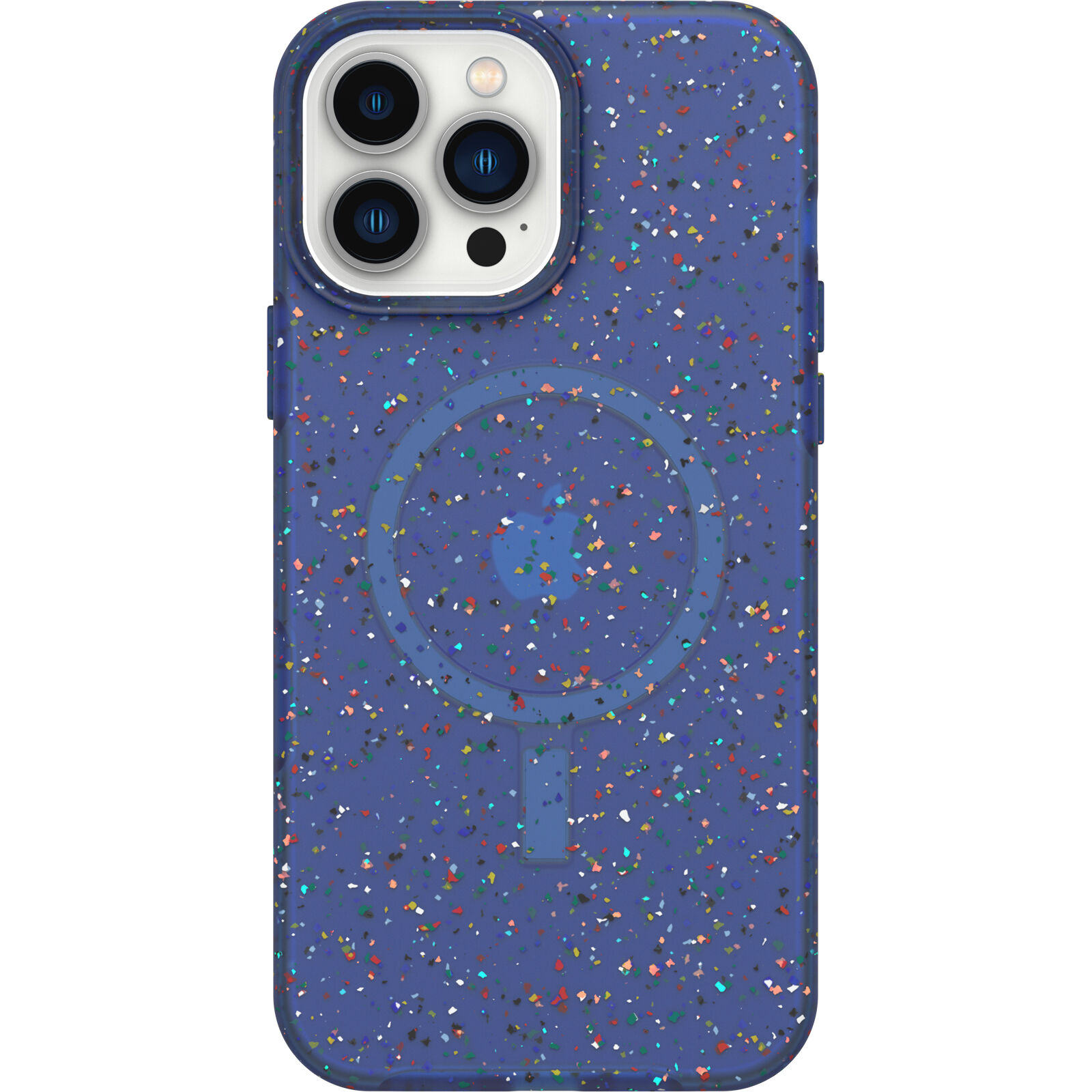 Core Series | Otterbox
Specially designed for iPhone and Apple MagSafe technology, Core Series protects your phone and displays your commitment to sustainability.
Check Price
We earn a commission if you click this link and make a purchase at no additional cost to you.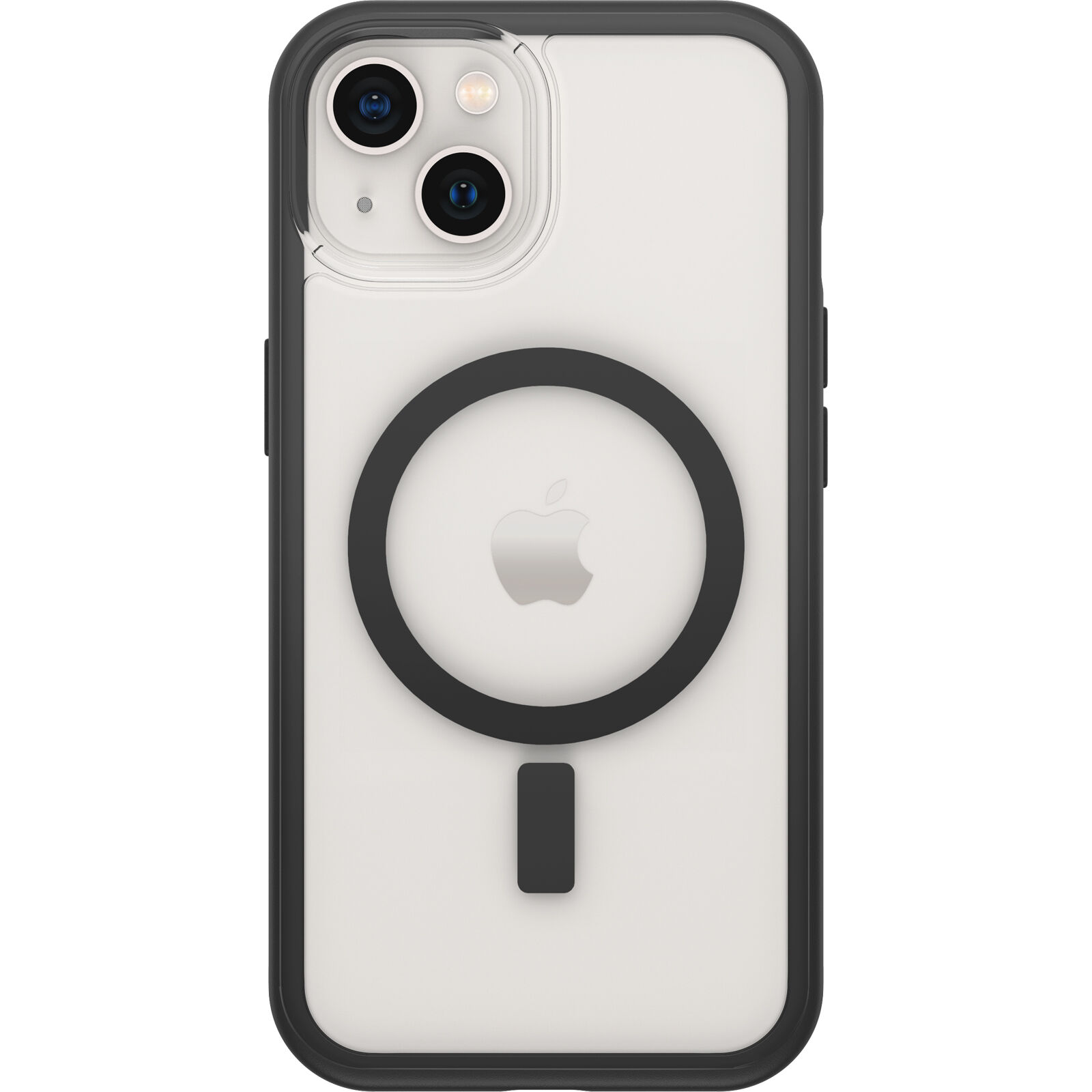 The Lumen Series of cases is designed to be a fashion-forward case equipped with a solid grip. The case itself is clear, but it comes with a border that can be interchanged with four different colors (orange, black, light blue, dark blue.) Personally, I think this is one of the most interesting-looking cases in the business, which to me is great because it means Otterbox is stepping up their fashion game.
To put the cherry on top, this case is also ranked with a DROP+ rating (2x the military standard) to help keep your phone durable.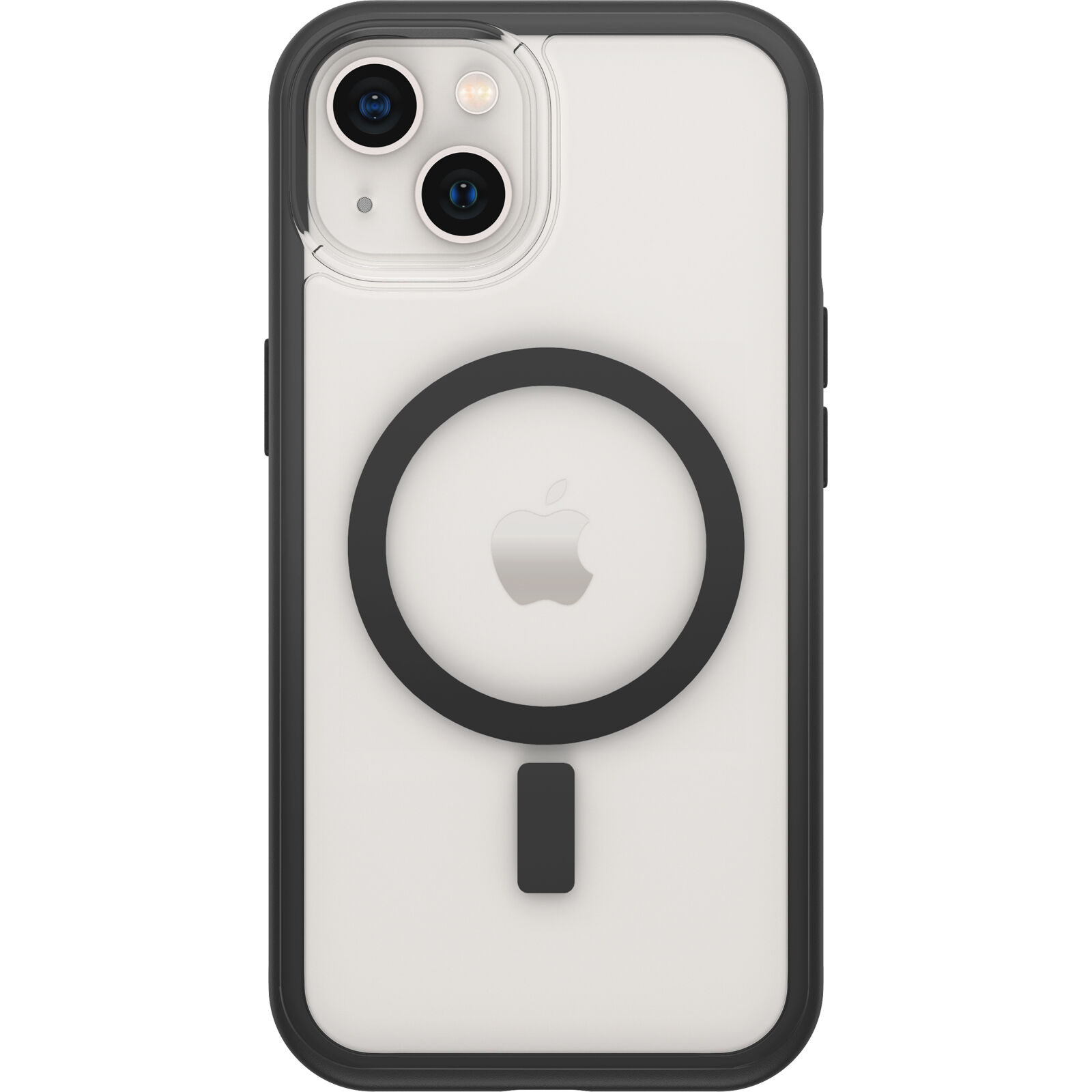 Lumen Series | Otterbox
You get direct access to your touchscreen and raised screen bumpers help keep your screen safe. Lumen Series is protection personified and a flash of fashion for your iPhone.
Check Prices
We earn a commission if you click this link and make a purchase at no additional cost to you.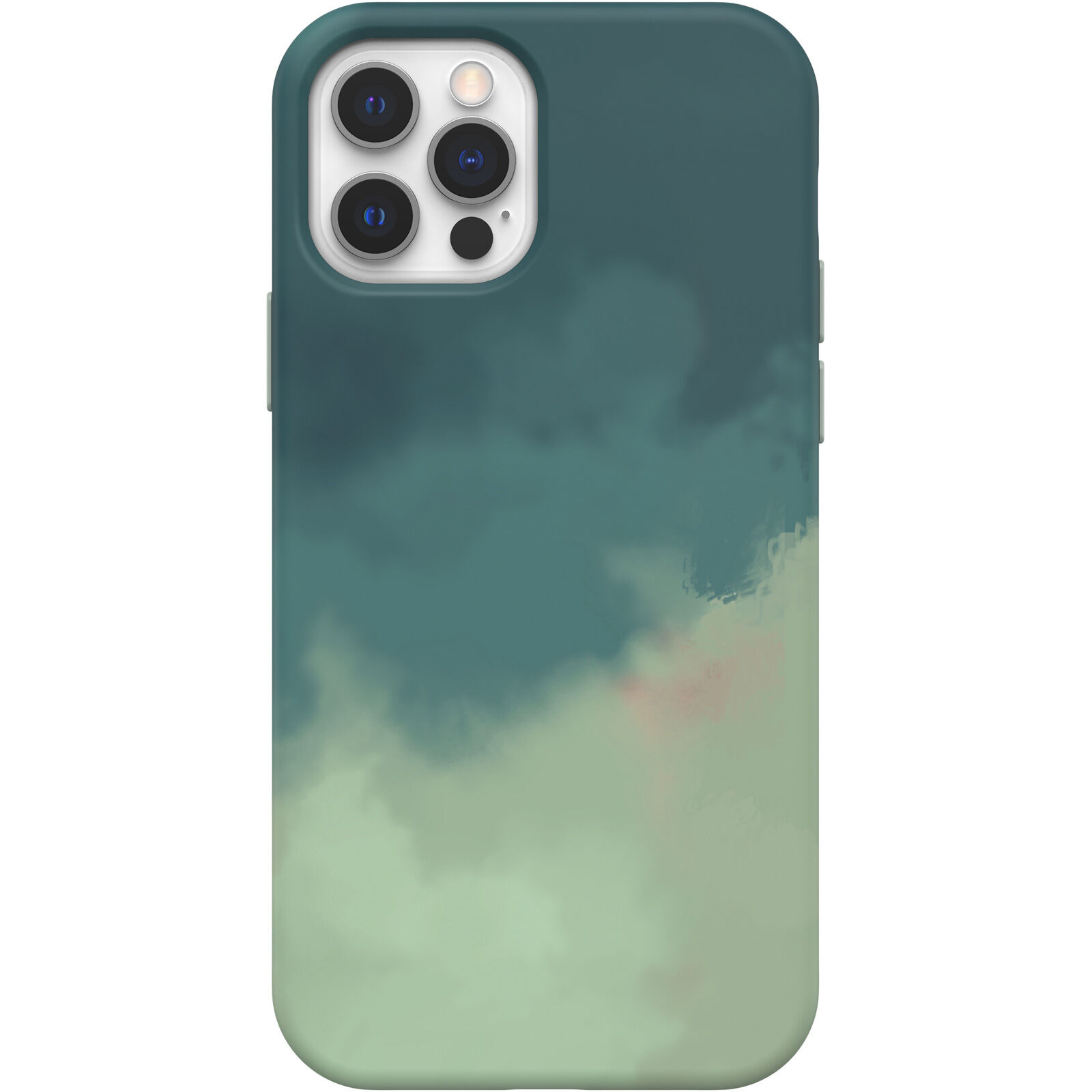 Similar to the Lumen Series, the Figura series of Otterbox cases are more centered around style and design than durability. The Figure series features a bunch of fun, colorful graphics that appear to be "melting" into one another. For your inner hippie or abstract artist, this case might be the perfect fit for you. It's also compatible with Apple's MagSafe ecosystem, and standard wireless charging devices.
The only downside of this case is that it isn't the most durable case, as it doesn't have a DROP+ rating. However, it will protect against basic falls, nicks, and scratches. The Figura case comes in four different colors- Saturn (blue/orange,) Mars (pink/magenta,) Mercury (blue/black,) and Venus (coral/pink).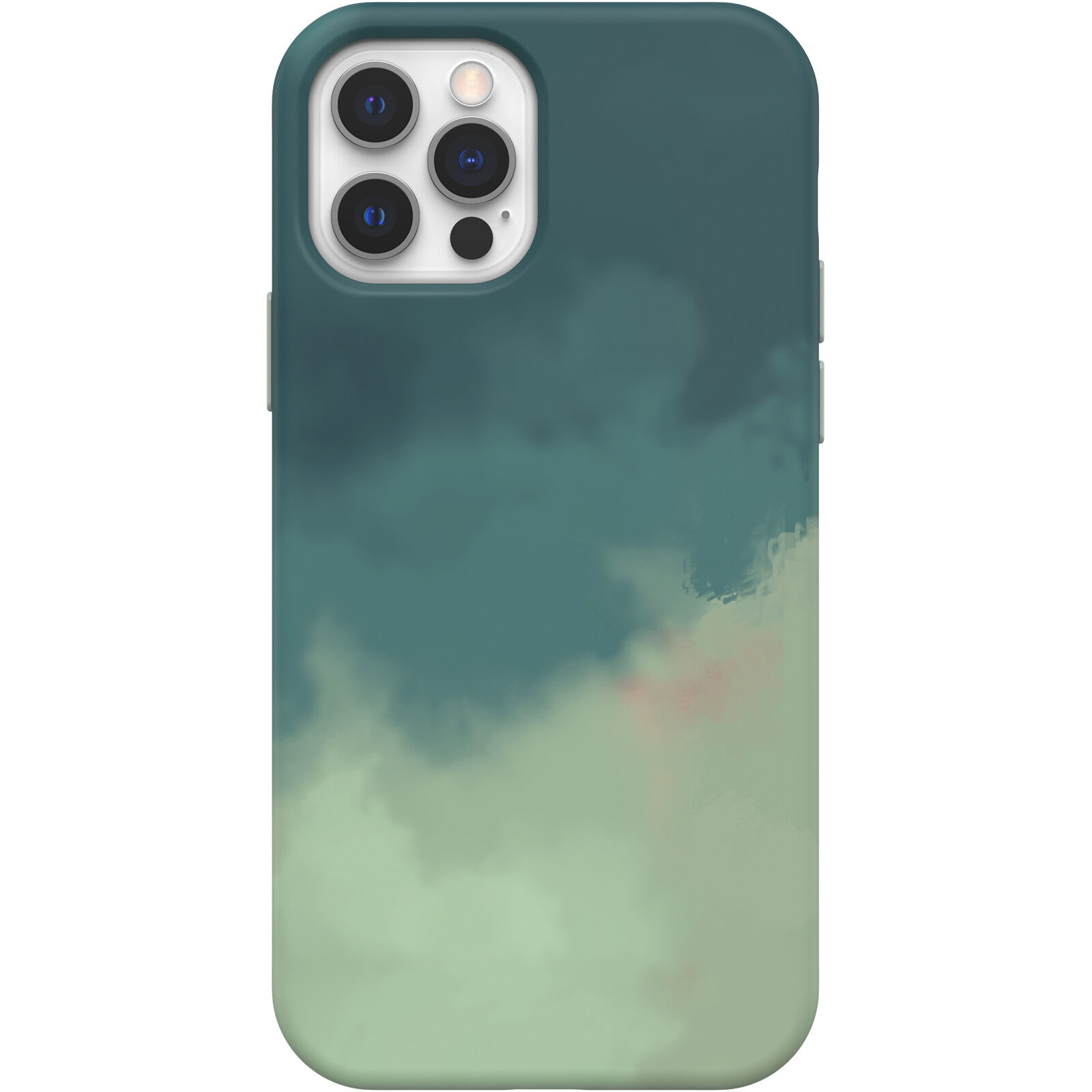 Figura Series | Otterbox
Specially designed for iPhone, Figura Series is the cool case that protects your phone and displays your artistic side.
Check Prices
We earn a commission if you click this link and make a purchase at no additional cost to you.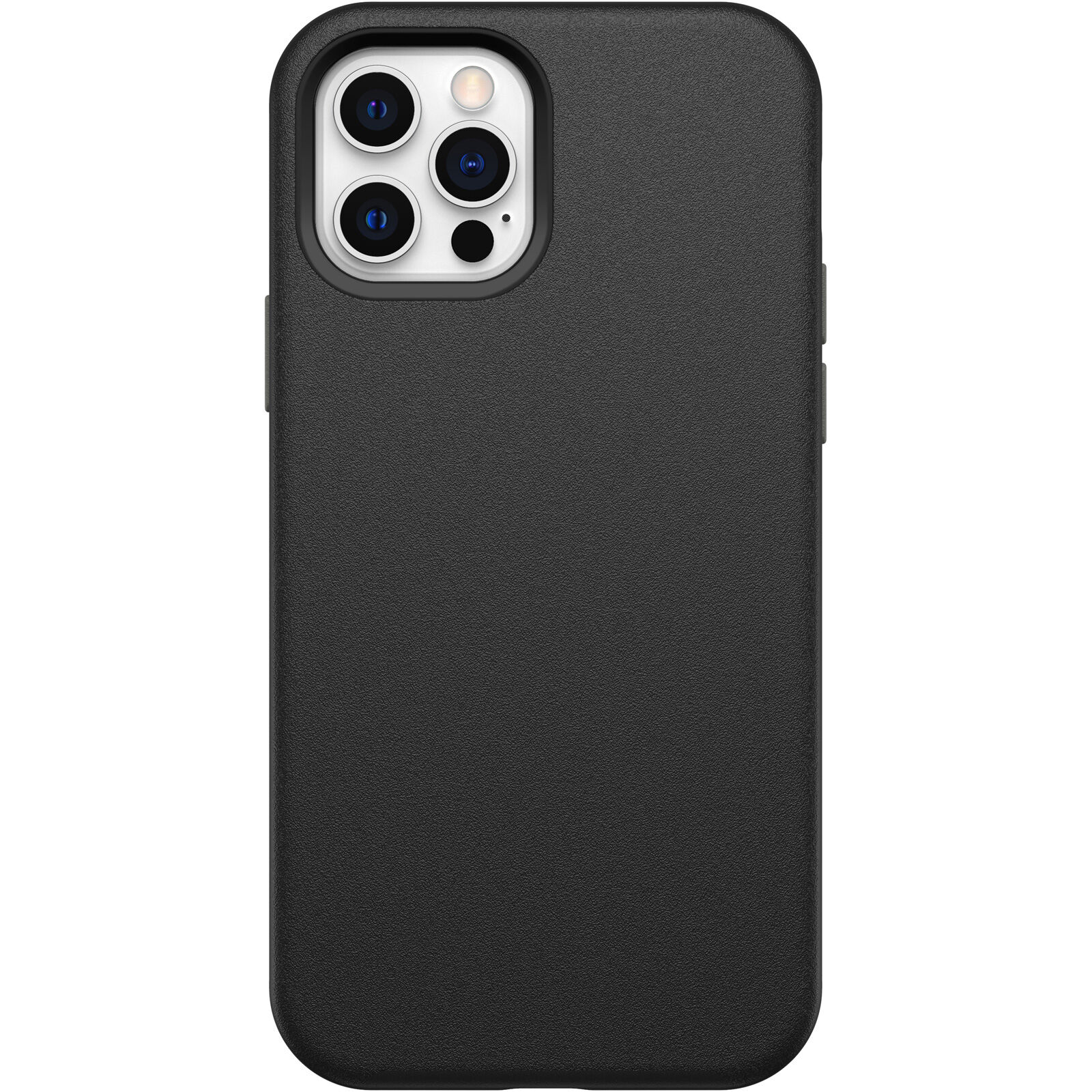 Similar to that of the Figura series, the Aneu series is completely centered around design/style over durability. These cases are full blown color designs that can help make your outfit or purse pop with a little extra flare. The colors of these cases are Black Liquorice, Blue Heeler, Marsupial (Blue/Teal,) and Pink Robin (Magenta.) Of course, these cases are equipped to work with Apple's MagSafe and other wireless charging devices as well.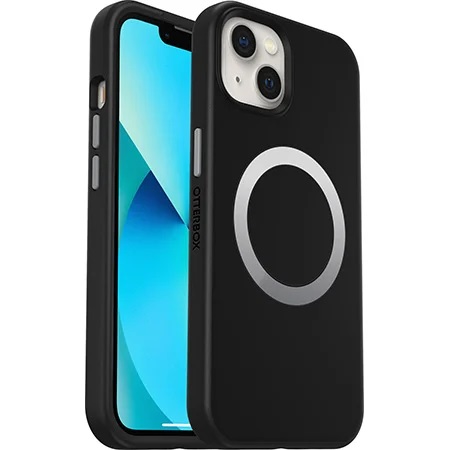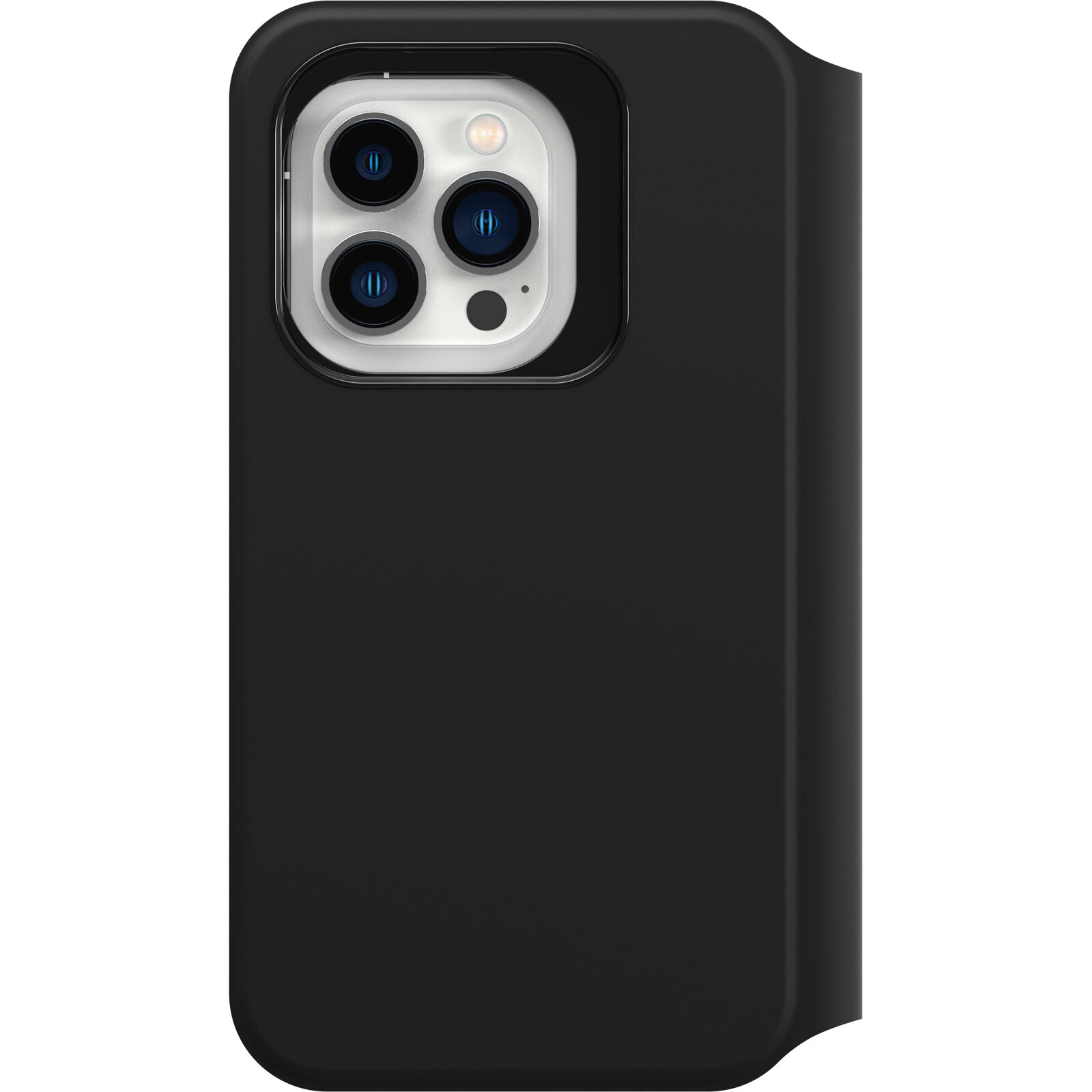 The Stata Series is designed for those who want a little bit more functionality on their phone cases, alongside tough durability. The Stata Series comes equipped with wallet cases featuring pockets while maintaining a DROP+ rating (2x military standard.) This helps make your life a little simpler in that you don't have to keep track of separate items.
One of my favorite features of this version of phone cases is that it folds over. This helps protect the front screen of your phone from scratches, without having to buy a separate screen protector.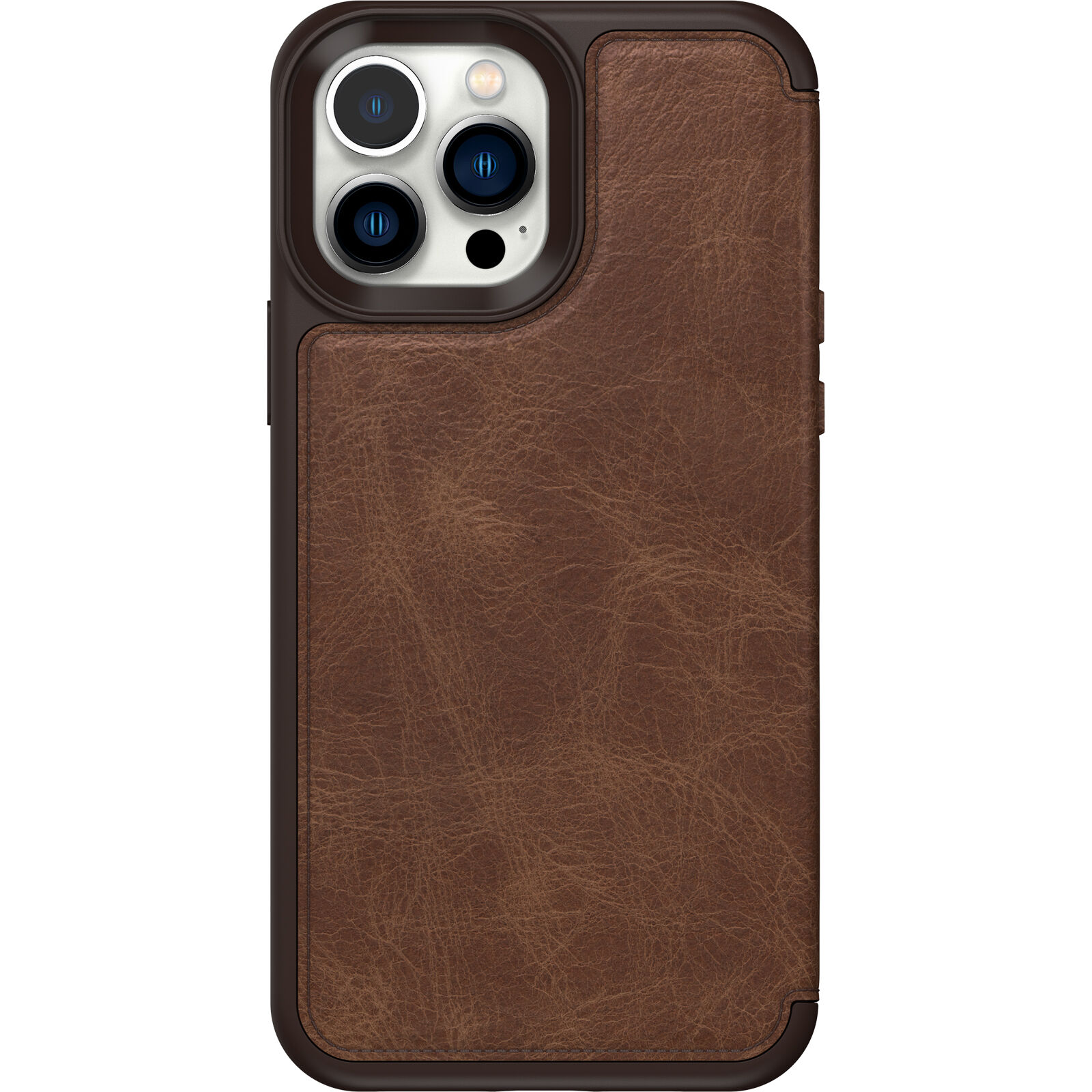 Strada Series | Otterbox
With a card holder for cash or cards and a classic look combined with a modern aesthetic, Strada Series is the timeless case crafted to command attention.
Check Prices
We earn a commission if you click this link and make a purchase at no additional cost to you.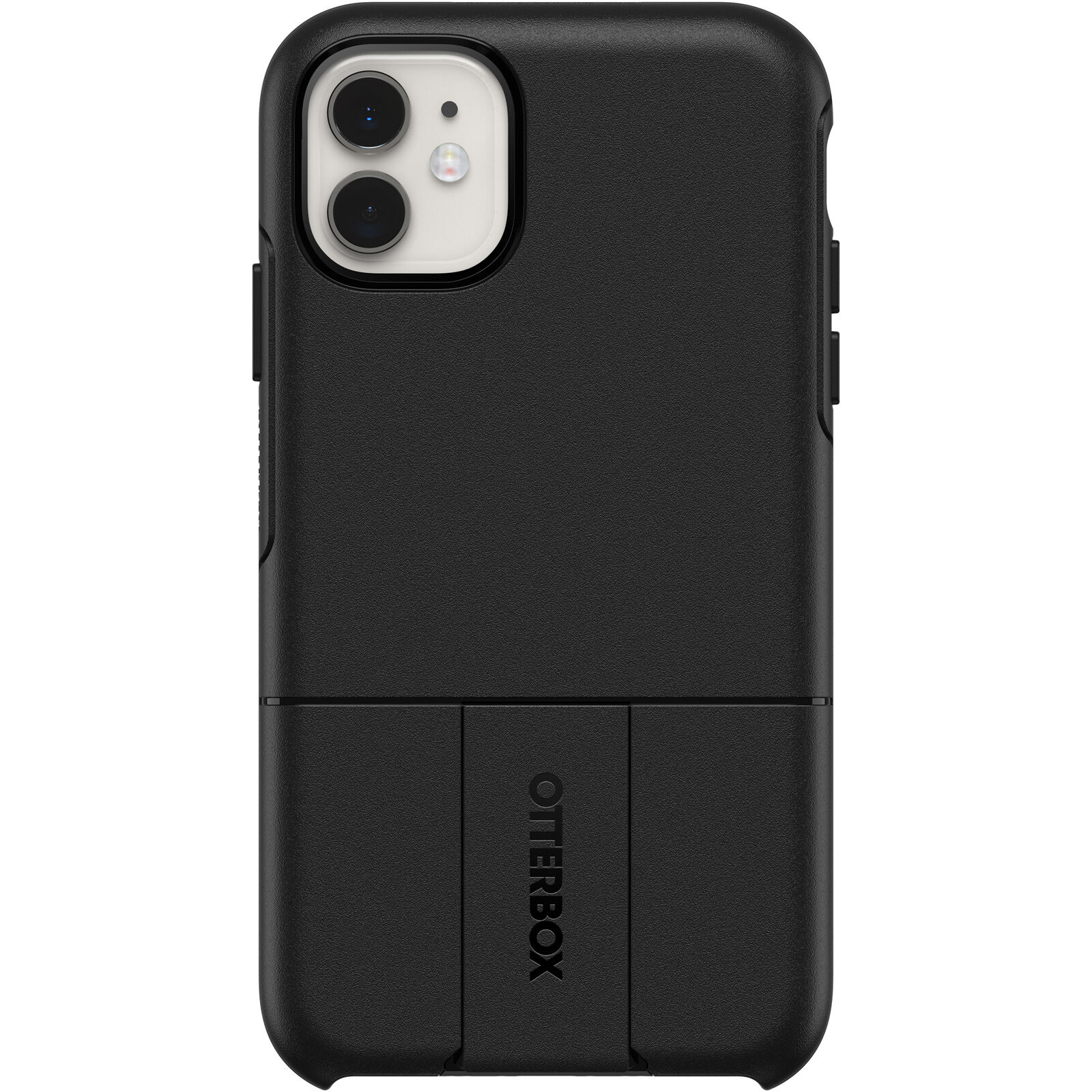 The final case series I'd like to go over is the uniVERSE series. These cases are designed in modular form to allow you to add various extensions to your case. For example, you can attach the case to a vehicle mount, spare battery, or even a portable cash register for on-the-go transactions. If you're looking for a case that lets you get the most out of it, this uniVERSE series might be for you.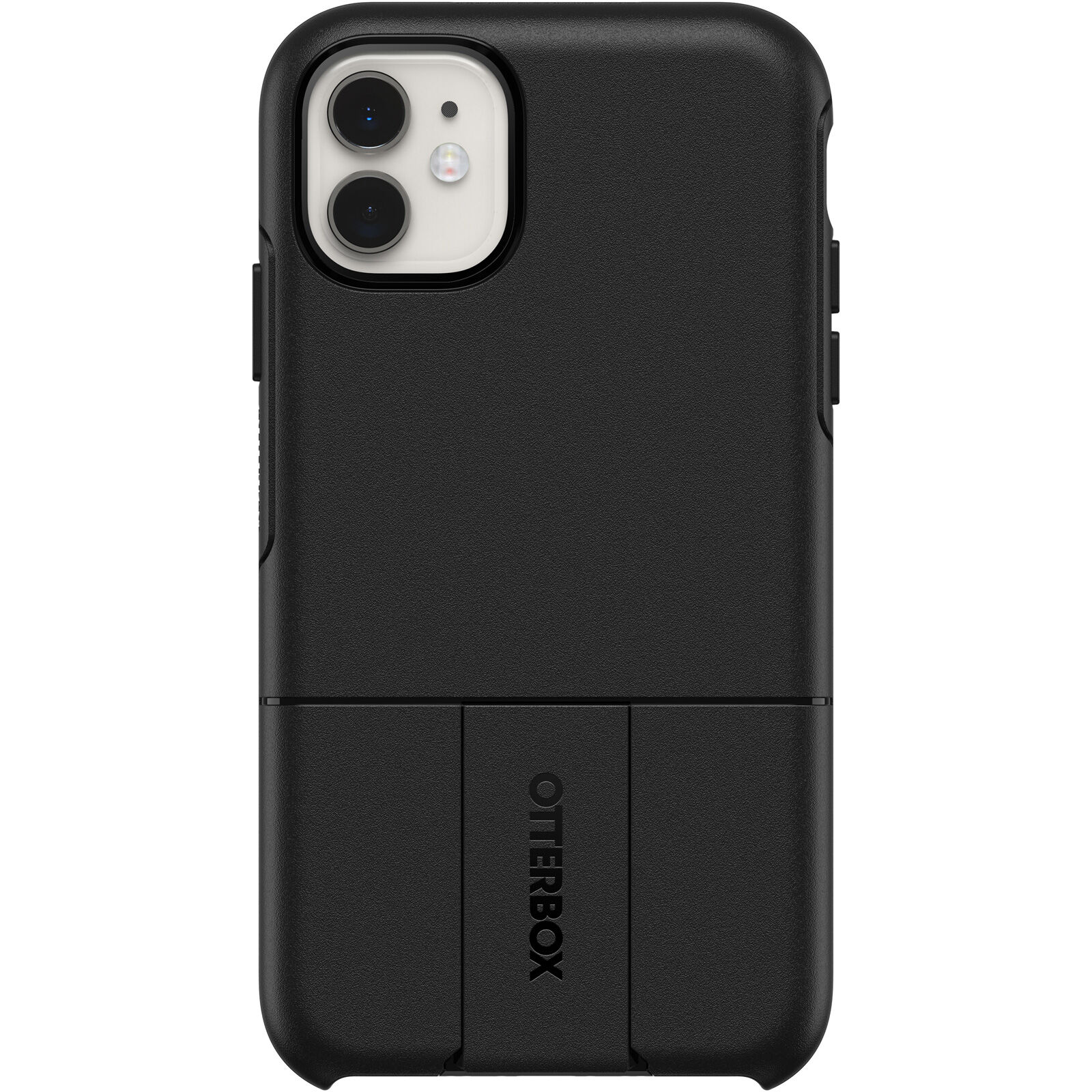 uniVERSE Series | Otterbox
uniVERSE protects your iPhone and transforms it into a pro camera, modern register, backup battery — anything you want. Swap out modules, accessories, mounts and more to make your phone work harder.
Check Prices
We earn a commission if you click this link and make a purchase at no additional cost to you.
Variations of Otterbox Cases
Now that we've broken down all the different series of Otterbox cases, let's take a closer look at some of the variations that are available. Not all of these variations are available on all of the different series, but you may be able to find a few that align with your goals for more personalized care.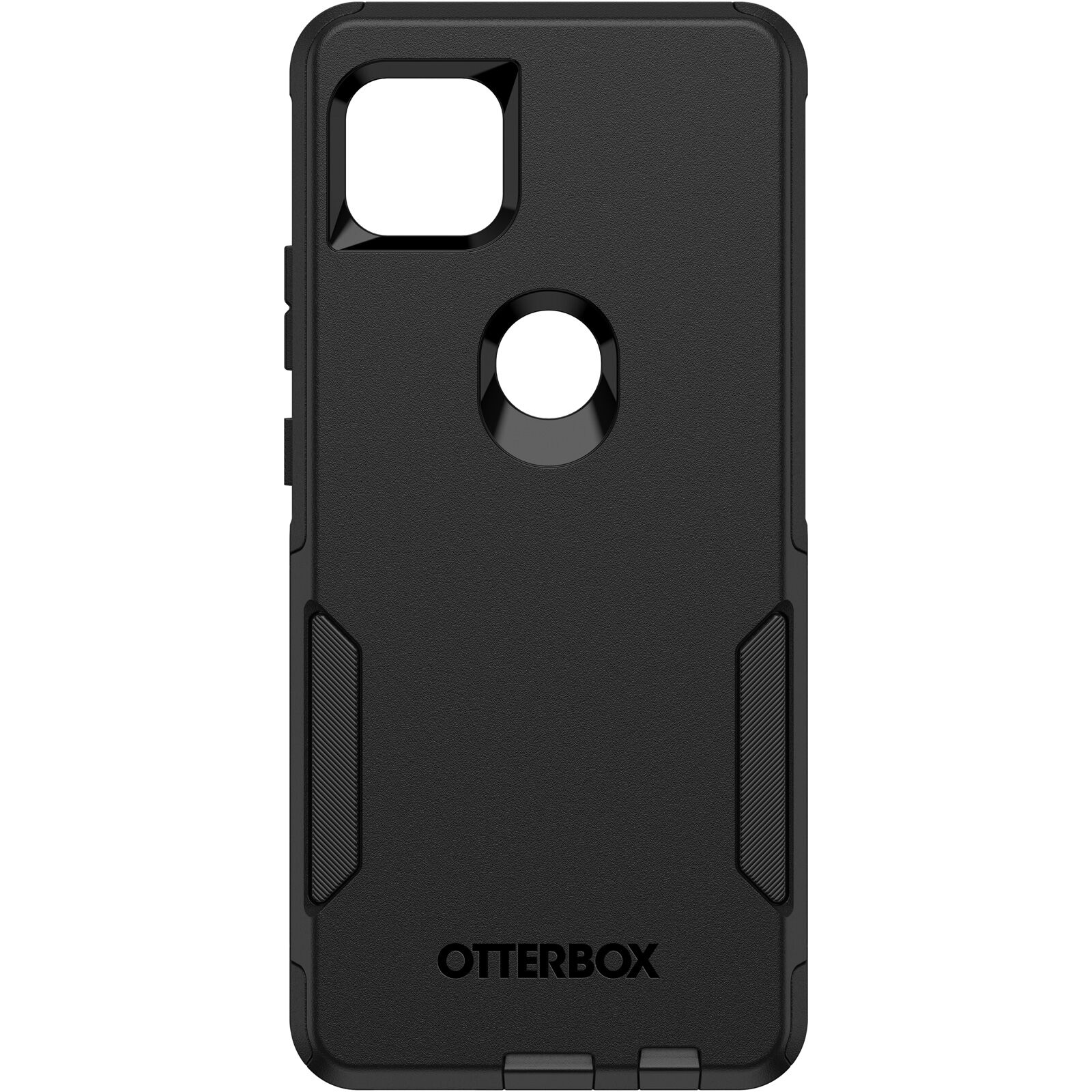 Did you know that most phone cases have been found to be dirtier than a toilet bowl? This is due to how many surfaces they are laid upon, and how often they are being touched by your hands.
Otterbox came up with a perfect solution to this, by integrating some cases with an antimicrobial material. Although it won't protect your phone from every germ, it'll do a good job of ensuring your phone stays cleaner than most. Look for "antimicrobial" cases when searching through their gallery.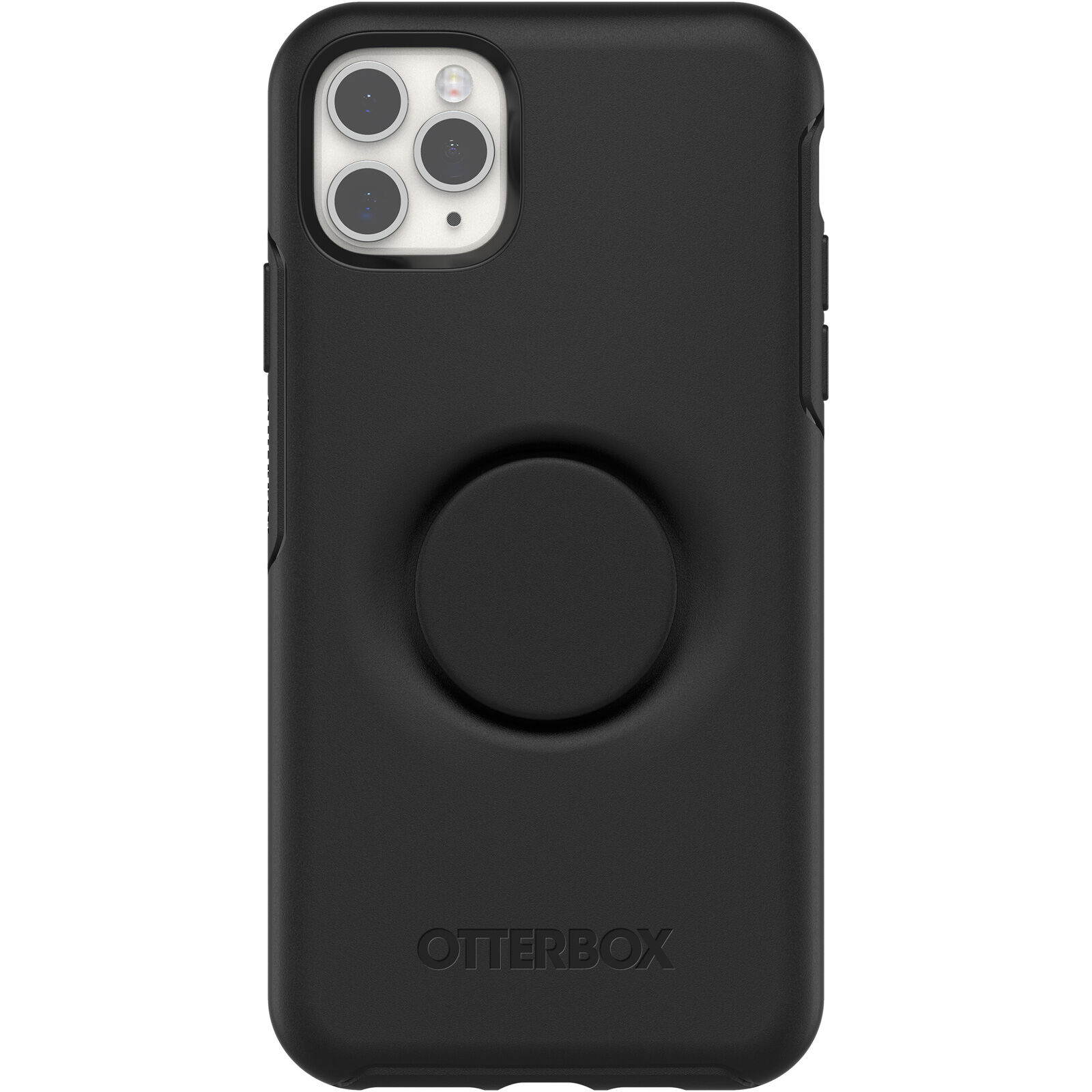 In one of the greatest collaborations in product history, Otterbox designed a few cases that have built-in PopSockets. This means that you don't have to get a separate PopSocket Grip to apply to the back of your case, as it is now a part of the case. In case you are out of the loop, PopSockets are small circle grips that "pop" out of the case to allow you to hold the phone easily while laying down, or rest it on its side while watching something.
This is a great case combination that's perfect for those looking to get the most out of their phone case, functionality-wise.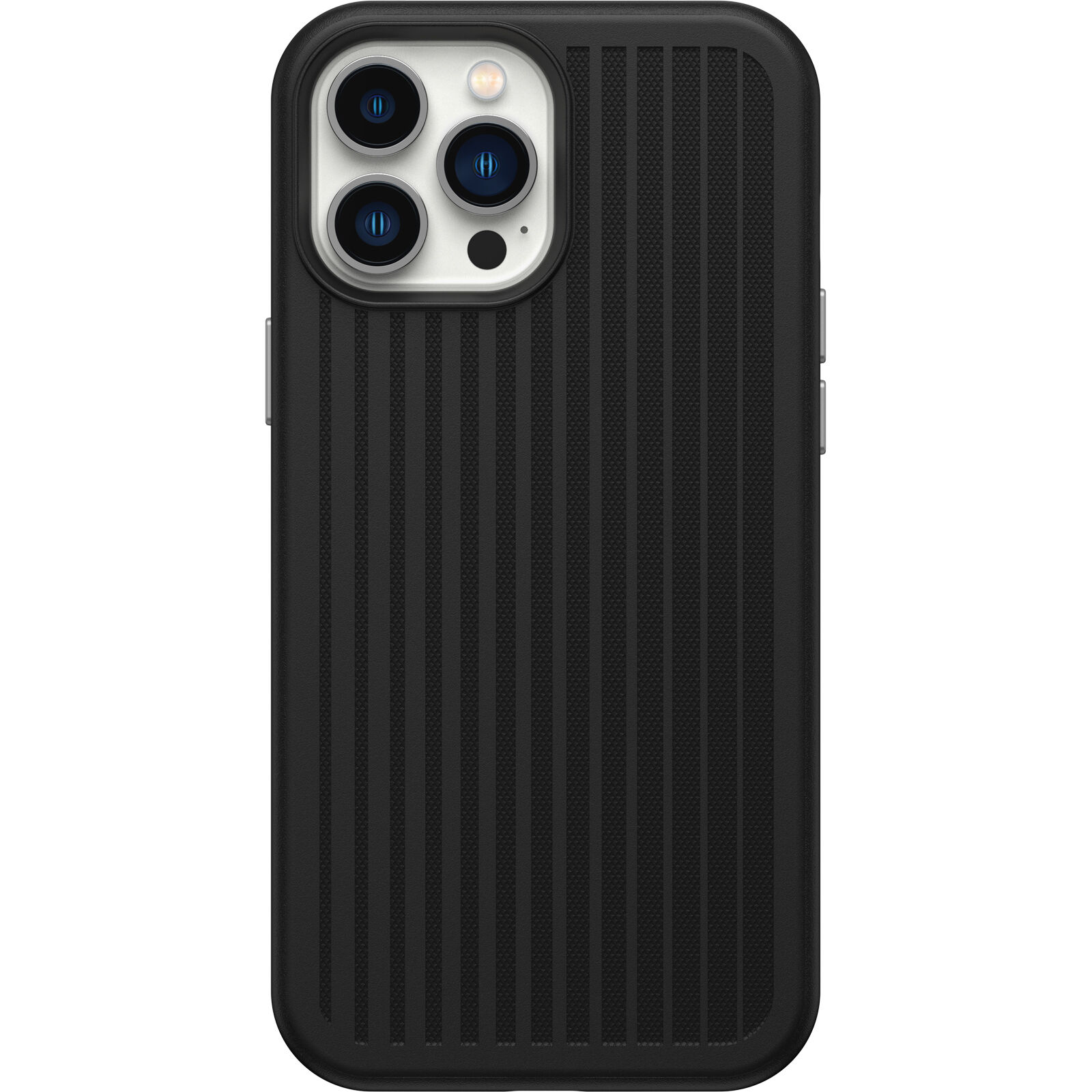 A few Otterbox cases have been specifically designed for easy grip, which is a great feature for those whose hands can get a little too slippery while gaming on the phone. Look for the "Easy Grip" case if you sometimes feel like you drop your phone case a little too much for your own good.
Where Can I Get Otterbox Cases?
Otterbox Cases can be found almost anywhere that sells phone cases, as they are a popular brand. However if you're trying to purchase one in person, keep in mind that many retailers only sell the latest models of cases, often in the most popular brands. This means that even if your phone is one or two years old, or isn't made by Apple, Google, or Samsung, you may not be able to find one at a brick-and-mortar location.
In this instance, I'd recommend purchasing the case on either the manufacturer's website or from Amazon.com. As a pro-tip, if you're going to purchase one-off of Amazon, I'd make sure to get one from a reputable vendor, or preferably the manufacturer themselves. Else you risk getting a case that has been used and refurbished, or the manufacturer's warranty may be void.
FAQs
Question: Are Otterbox cases worth it?
Answer: Yes, Otterbox cases are worth it, most of the time. However, make sure to look for a case that has a DROP+ rating on it, because this means they are as durable as the company's reputation. Several new cases don't feature the "toughness" that Otterbox is usually associated with and focus more on style. The most rugged cases are the Defender and Symmetry Series cases, while the least durable cases are the Commuter, Figura, and Aneu Series.
Question: Which Otterbox case is the strongest?
Answer: The strongest Otterbox case is the Defender Series case. This case has a DROP+ rating that is 4x as durable as military standards. Built out of a polycarbonate shell and synthetic rubber slipcover, this case can withstand even the toughest of conditions.
Question: Do you need a screen protector with an Otterbox case?
Answer: Although not necessary, this add-on is entirely up to you. Almost every model of Otterbox cases comes with a beveled edge, which protects the screen when laying it down on surfaces. However, if you drop the phone on a pointed rock, for example, the screen won't be protected.

In this case, it may be beneficial to get an add-on screen protector. Be sure to check and ensure the specific model of the case you own is compatible with screen protectors.
Question: How good is the Otterbox warranty program?
Answer: Depending on the specific model of the Otterbox case, the warranty program may differ. However, for most cases, there is at least a 1-year warranty program where if the product fails in its manufacturing or design Otterbox will replace it for free. This does not include damage that may be added from the consumer's end, however. It purely applies to manufacturer flaws.
Question: How long do Otterbox phone cases last?
Answer: In general, most Otterbox phone cases will last for a couple of years with usual wear and tear. If you have a big drop or fall, it may get damaged significantly faster, but will still protect the phone.

The portion of cases that seems to wear the fastest is the volume/power buttons. After lots of use, the material seems to stretch too much. However, most people get a new phone every couple of years anyway, so I would argue the lifecycle of an Otterbox case would last the life of your phone.
Conclusion
Overall, Otterbox is one of the most reputable companies around for phone cases. Even their least durable models are competitive with most standard cases. However, I think the area where Otterbox really shines is in their Defender and Symmetry series cases.
The level of protection on these designs is unparalleled to anything else in the industry. My biggest complaint with the company is that they often substitute style for durability, so the cases aren't always the sexiest looking devices around. But in my world, that's a substitution I am willing to make. I'll always prefer a stronger case over a fancier one.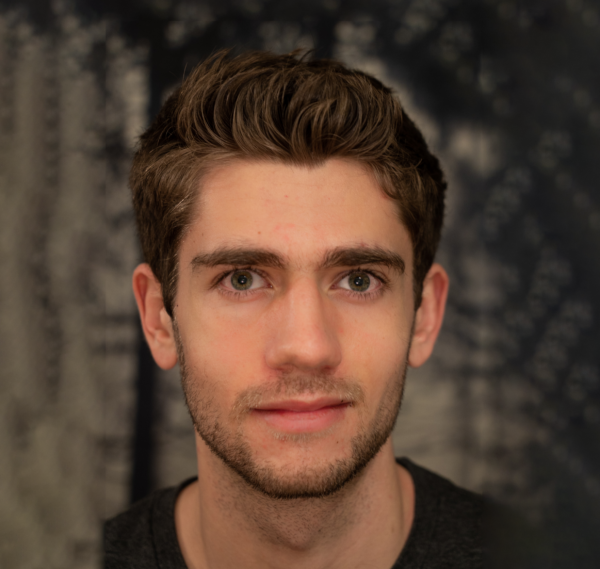 Nicholas is an adventure photographer who's been traveling North America for the past four years shooting landscapes from Washington all the way down to El Salvador. His passion for photography and the outdoors started in Colorado, where he grew up exploring its vast mountain ranges. Today, he hopes to share his lifelong experience with the outdoors with others and hopes to inspire people to explore more.