Having adequate protection for your Smartphone is essential to safeguard it from drops and adverse weather. In my Otterbox Aneu vs Symmetry comparison, I will review these two smartphone cases from this popular manufacturer to determine which one is better.
Otterbox provides a range of excellent phone cases, but how do the new Aneu case and the older Symmetry model compare? I'll look at the features of each phone case and how they perform.
Bottom Line Up Front
The Otterbox Symmetry wins for me as it has several advantages over the new Aneu phone case series.
The Symmetry series is available for a broader range of smartphones, including Apple, Samsung, Google, and Huwaei devices, while the phone case offers more unique styles for a better aesthetic. Some durability issues are present, especially on the clear cases, but overall the Symmetry provides you with more options than the Aneu.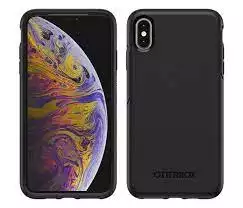 Main Differences Between Otterbox Aneu vs Symmetry
The main differences between Otterbox Aneu vs Symmetry are:
The Otterbox Aneu is only available for newer iPhone models, whereas Symmetry is available for Apple, Huawei, Google, and Samsung smartphones.
The Otterbox Aneu has plain color options, whereas the Symmetry is available in quirky and unique designs.
The Otterbox Aneu is the cheaper smartphone case, whereas the Symmetry costs a bit more money.
The Otterbox Aneu maintains its appearance over time, whereas the Symmetry scratches easily and can become discolored.
Exploring Otterbox Aneu and Symmetry – Features
Protection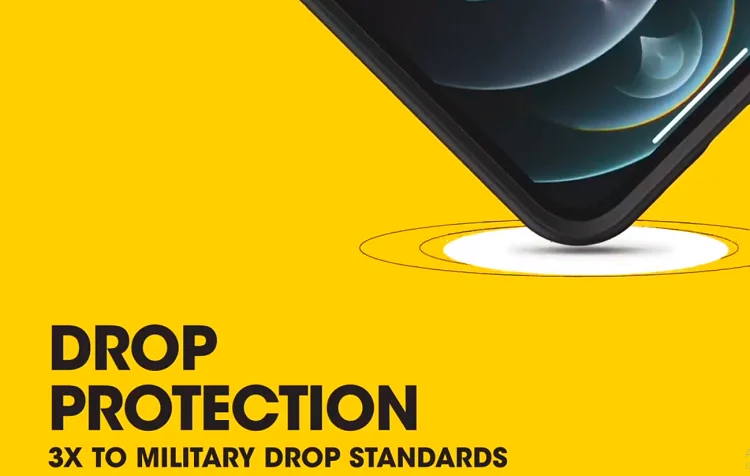 The Otterbox Aneu and Symmetry are slimmer and sleeker models compared to Otterbox's other smartphone cases, such as the heavy-duty Defender series.
The Otterbox Aneu has a polycarbonate back combined with synthetic rubber edges to provide a decent level of protection. There are also raised edges around the camera and screen, which help protect both from drops and impacts. The Aneu performs well in the drop test, and it can withstand 3x as many drops as a military standard.
The Symmetry phone case has a beveled edge around the screen and has a similar polycarbonate and synthetic rubber construction to the Aneu.
Both the Aneu and Symmetry cases are a one-piece design, but they still offer a good overall protection level. These cases work well to keep your phone in your backpack and occasionally use it when participating in various outdoor activities.
Durability
Knowing that your smartphone case will last for a few years before needing to be replaced is essential. Given that Otterbox cases aren't the cheapest on the market, you don't want to have to buy a new one anytime soon.
The Symmetry case can lose its appearance over time, certainly quicker than the Aneu. I have found that the back of the Otterbox Symmetry case scratches easily, and if you have a clear model, it can become discolored and turn slightly yellow after a while. Discoloration and losing its new look doesn't happen overnight, but it is an issue with the Symmetry series, particularly the transparent models.
The Aneu is more durable as it will maintain its appearance for a more extended period. Obviously, regular drops will impact the phone case, but in general, the Aneu will keep its appearance better than the Symmetry.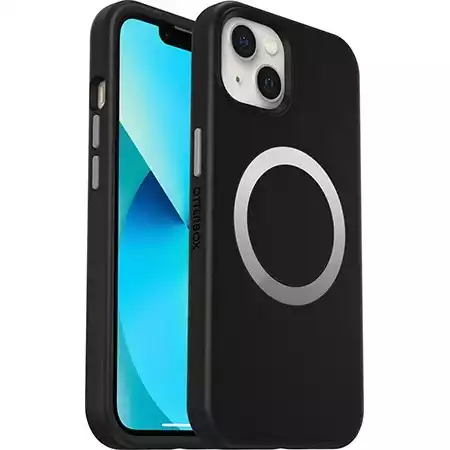 Smartphone Compatibility
Compatibility with various smartphone models is one area where the Symmetry and the Aneu differ. The new Otterbox Aneu series is only available for iPhones, specifically iPhone 12 and 13 models. This does limit its appeal somewhat, as you won't be able to use this phone case if you have Samsung Galaxy or Google Pixel.
The Otterbox Symmetry phone case is available for iPhone, Google, Samsung, and Huawei smartphones. This gives up much more smartphone compatibility than the Aneu, which is limited to newer iPhone models.
If you have an Apple device, both the Symmetry and the Aneu phone cases are compatible with Magsafe. Magsafe is a wireless charging solution for iPhones that don't require a lightning cable so that you can use both the Symmetry+ series and new Aneu phone cases with this technology.
Design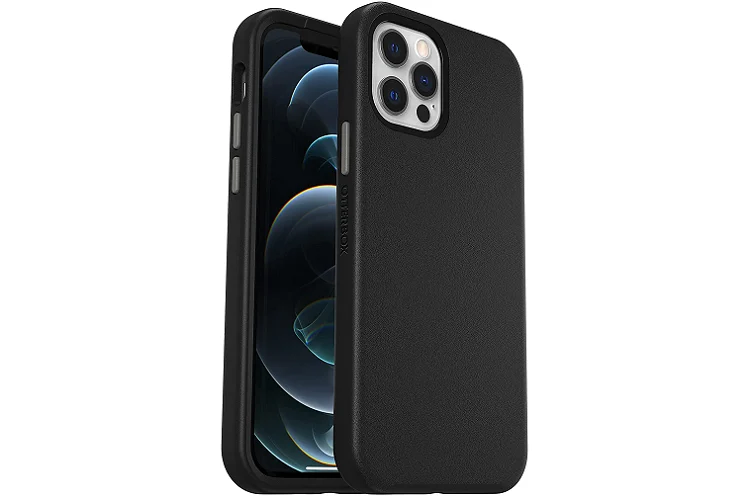 While protecting your phone when hiking or climbing is important, it is nice to have several design options to jazz up the aesthetics. Protective smartphone cases are becoming more diverse in their styles, and the Casetify Impact is a good example.
The Otterbox Aneu and Symmetry offer some decent but basic case designs, although you will find more funky styles with the Symmetry series. If you are purchasing an Aneu case for the iPhone 13, you will find color options such as:
Black
Pink
Blue
Stone
Grey/Green
Comparing the same phone case model from the Symmetry+ series, you can purchase a protective case in:
Black
Blue
Clear
Clear/Blue
Glitter
Red
Pink
Some Symmetry+ series cases are also available in various quirky styles with Disney characters, chic styles, and unique patterns. So, if you want more choices from a design perspective, the Symmetry is the better phone case to choose.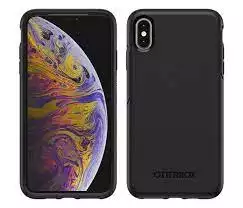 Installation
Some phone cases can be pretty tricky to install, especially if they consist of different pieces. For example, the Otterbox Defender is a three-piece phone case.
Luckily, both the Otterbox Aneu and the Symmetry are straightforward to get onto your smartphone. They are one-piece smartphone cases, so you can easily slip both cases onto your phone.
If you do run into any issues with getting the Symmetry or Aneu phone case installed, Otterbox has some handy guides in their product support center, which will help.
Warranty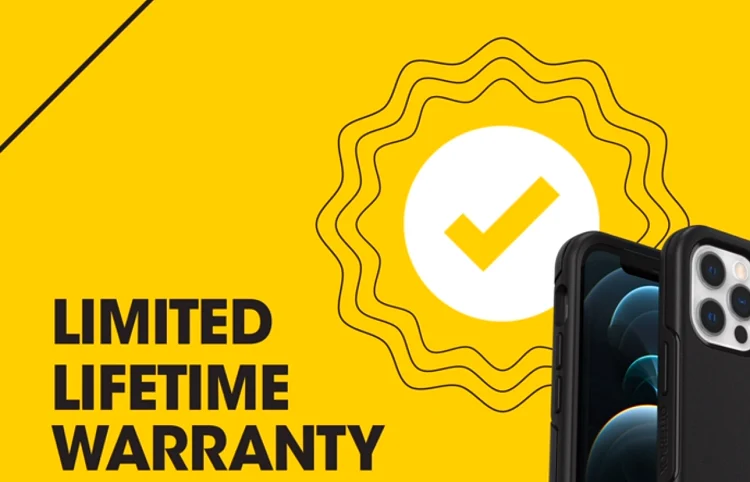 Lastly, we have the warranty.
This is important because if there is a manufacturing defect in your smartphone case, you want to be sure that Otterbox can replace it without any hassle.
The Symmetry and Aneu smartphone cases are both made by Otterbox, which comes with the same lifetime warranty. Otterbox is one of the best warranty providers, as this lifetime warranty is valid for seven years from your date of purchase.
Compared to some other smartphone manufacturers, such as Rhinoshield, who only offer 6-months, the warranty period on Otterbox cases is fantastic. The Symmetry and Aneu series phone cases have an excellent warranty that will cover your case for seven years against defects.
Comparing Otterbox Aneu and Symmetry – Pricing
There isn't a massive difference in pricing between the Otterbox Symmetry and the new Aneu series; however, the Aneu phone case is the slightly cheaper model.
Otterbox phone cases tend to be pricier than some other manufacturers, but you generally get a higher level of protection for the extra money.
You won't need to splash out hundreds of dollars on an Aneu or Symmetry phone case from Otterbox, but they are at the higher end of the pricing scale than some other brands.
Otterbox Aneu and Symmetry – Performance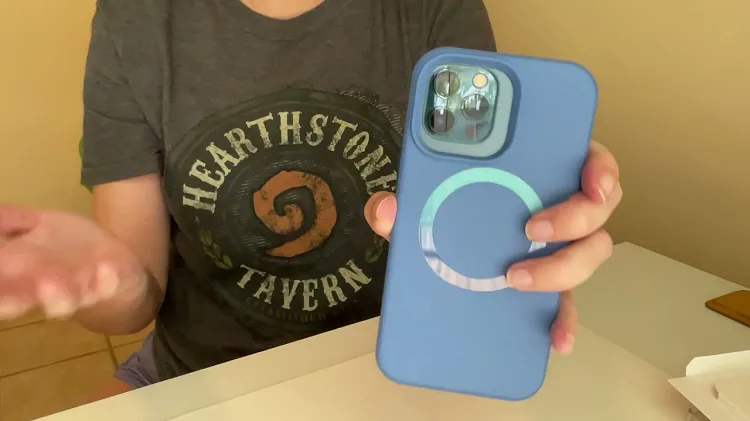 I think the Otterbox Aneu and the Symmetry phone cases offer a good performance level. The cases have a similar construction with a polycarbonate back combined with synthetic rubber edges, and this design does a decent job at absorbing impacts and drops.
They don't offer the same protection as the Defender series; however, both cases are slimmer, which suits some people who don't want a bulky phone case that adds a lot of weight. I wouldn't have any issues using either case when heading on a hike or being in a situation where I might drop my phone for a few feet on a hard surface.
If you are looking for a phone case for everyday protection and you take part in some outdoor pursuits when your phone is usually in your backpack, both the Symmetry and the Aneu perform well.
Pros and Cons
Otterbox Aneu Pros
Slimline one-piece phone case
Offers a decent level of protection
Good grip with the rubber edges
Limited lifetime warranty
Compatible with Magsafe wireless charging
Otterbox Aneu Cons
Only available for newer iPhone models
Doesn't offer the same protection as heavy-duty phone cases
Cheaper than the Symmetry but still an expensive phone case
Otterbox Symmetry Pros
Slim one-piece phone cases
Available in many quirky and unique designs
Compatible with a range of different Smartphone models
Good level of protection against drops and impacts
Compatible with Magsafe wireless charging
Limited lifetime warranty
Otterbox Symmetry Cons
Expensive phone cases and cost more than the Aneu
Can become discolored over time, especially the clear cases
Are There Any Alternatives?
I like both the Symmetry and the Aneu phone cases; however, if you are looking for something else, there are other alternatives you can consider.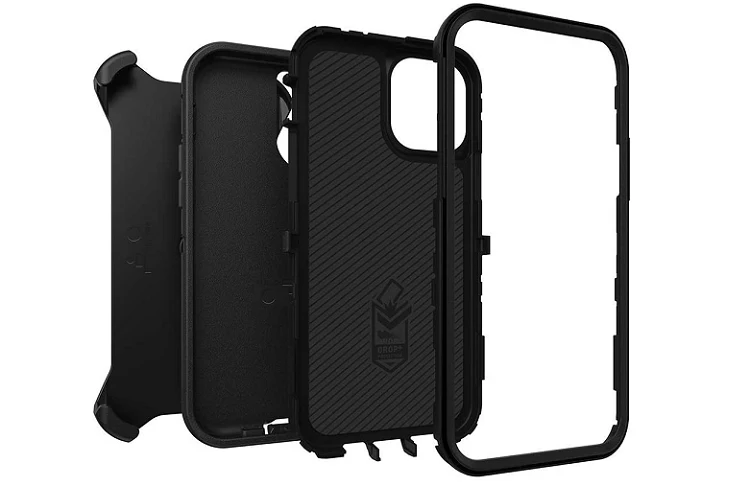 The Defender is the heavy-duty phone case from Otterbox, and it consistently ranks as one of the best phone cases on the market.
I have found the Defender to outperform most phone cases, and it is geared at regular outdoor use. The case is bulky, but it does offer multi-layer construction with a polycarbonate shell, synthetic rubber slipcover, and polycarbonate holster. These three layers of protection do a fantastic job of absorbing impacts and ensuring that your smartphone is as protected as it can be from high drops.
Also, the Defender has port covers that stop dust and other debris from getting into the charging port or headphone jack. These port covers are a minor feature, but I think it is crucial to protect your device. The defender series is also compatible with wireless charging, which is a bonus.
If you don't want a bulky case that will add some noticeable weight to your smartphone, the Defender perhaps isn't the answer. Although, it is available for numerous Smartphone brands such as:
Apple
Google
Samsung
Huawei
OnePlus
LG
Microsoft
There are many advantages to the Defender series, including heavy-duty protection and smartphone compatibility. It is available in various designs; however, it is pretty expensive and will add bulk and weight to your device.
You can read my full Otterbox Defender review to find out more about this smartphone case.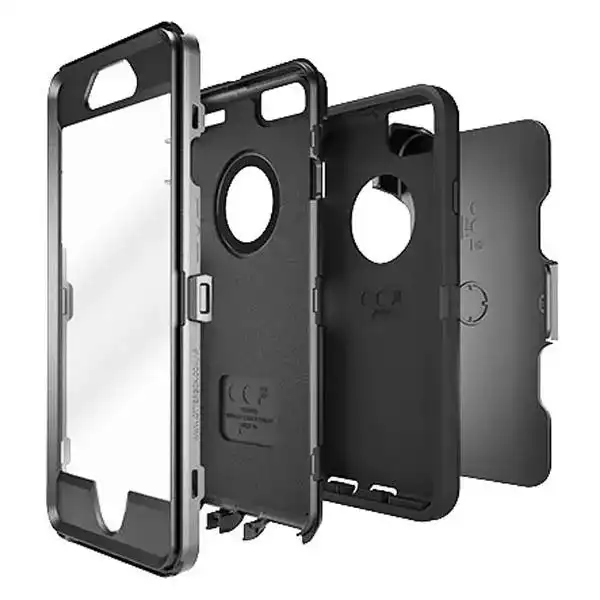 Rhinoshield SolidSuit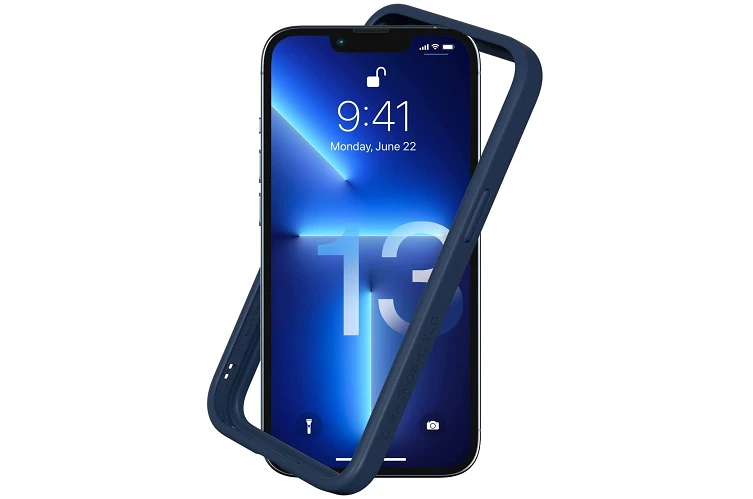 A decent budget option to protect your Smartphone is the Rhinoshield SolidSuit.
Rhinoshield is a brand that offers cheaper protective smartphone cases, although they don't provide the same protection as the Otterbox Defender. The SolidSuit, like many cases, is tested to US military drop-test standard (MIL-STD 810G), and it can absorb the impact of drops pretty well. This model also has a honeycomb design which adds 11% to overall protection from shocks and impacts.
Like the Aneu and the Symmetry, the SolidSuit is a one-piece case design. While this doesn't provide the same protection as phone cases with several layers, it makes installation easier and means that the case won't add significant bulk or weight.
I do like the customization options on the SolidSuit phone case. You can purchase the SolidSuit in various colors and customize the buttons to add a unique style to your phone, although the design options are pretty plain.
The big advantage of the Rhinoshield SolidSuit is the cost, as it is cheaper than any of the Otterbox phone cases I have reviewed here. If you are looking for a budget model that still offers decent protection, the SolidSuit is definitely a case to consider.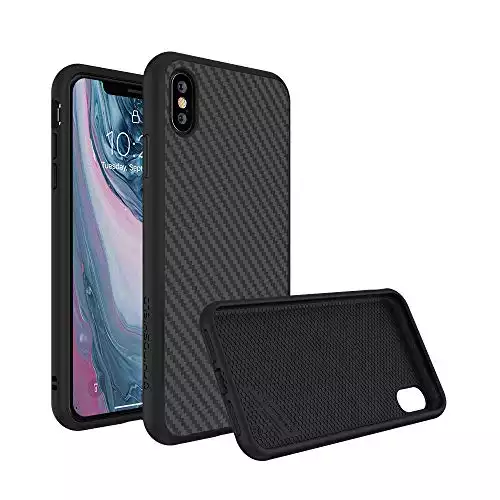 Casetify Ultra Impact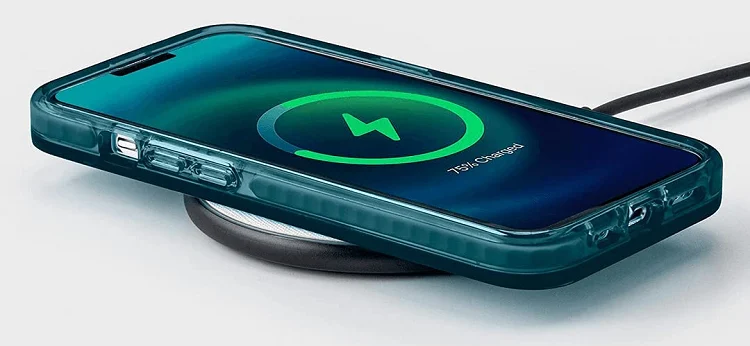 Another alternative to consider is the Casetify Impact.
I have included this phone case not just for its protection but also for its many unique styles. The Impact is a great case if you want to add something a bit different to your smartphone, as there are many quirky and distinctive designs available that will make your smartphone stand out.
The Casetify Impact also provides a high level of protection. The case is manufactured from a material called qitech, and this heavy-duty material can withstand drops from around ten feet. I have found the Impact to be great at absorbing impacts, and I think you could get away with dropping your phone from a higher height, and it would still protect your device.
The Impact also has reinforced corners and a 25% raised area around the camera lens to further add to its overall protection.
There aren't many negatives with the Casetify Impact aside from the price, as it is quite an expensive case. However, you get a brilliant level of protection as well as the choice of numerous unique styles to boost the aesthetic of your phone.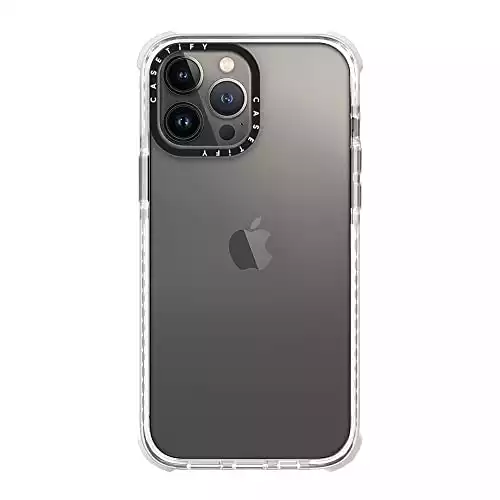 FAQs
Question: Is Otterbox Symmetry drop proof?
Answer: Yes. The Otterbox Symmetry is made with a synthetic rubber and polycarbonate construction, and there are raised edges around the screen. This helps to absorb impacts and keep your phone protected when dropped from a small height.
Question: Is Otterbox Aneu drop proof?
Answer: Yes. The Otterbox Aneu has a similar construction to the Symmetry series with synthetic rubber edges and polycarbonate back. This helps to absorb impacts when dropped against a hard surface.
Question: Can I buy an Otterbox Aneu for my Samsung phone?
Answer: No. The Otterbox Aneu is exclusively for Apple devices and specifically for newer versions of the iPhone (iPhone 12 and 13). You can't use the Aneu for a Samsung, Google, or Huawei smartphone.
Question: Are the Otterbox Symmetry and Aneu wireless charging compatible?
Answer: Yes. Both the Otterbox Aneu and the Otterbox Symmetry are wireless charging compatible, supporting MagSafe. Magsafe is a wireless charging solution for iPhones, and you can use this technology with both phone cases.
Question: Does the Otterbox Symmetry clear case turn yellow?
Answer: It can do. Many people have reported that the transparent and clear cases of the Symmetry series can become discolored. This is a downside to an otherwise well-made and construction protective phone case.
Question: Is it difficult to install the Otterbox Symmetry and Aneu?
Answer: Not. The Otterbox Symmetry and Aneu phone cases have a one-piece design, so they are quite straightforward to install. Otterbox has handy guides on their support center if you do run into any issues.
Verdict – Choose the Otterbox Symmetry
Between the new Aneu case and the tried and tested Symmetry, I recommend choosing the Otterbox Symmetry to protect your smartphone.
These phone cases offer as good protection as you get for a one-piece design; however, I think the Symmetry comes out on top. For a start, the Otterbox Symmetry is available for a wider range of smartphones, including Google, Samsung, Apple, and Huawei phones, whereas the Aneu is limited to newer iPhone models.
The Symmetry series also has a larger choice of phone case styles, and you can add better aesthetics to your smartphone with one of the quirkier Symmetry cases. While there are some concerns around durability, particularly with the transparent cases, the Otterbox Symmetry provides good protection combined with better design choices.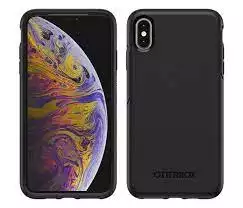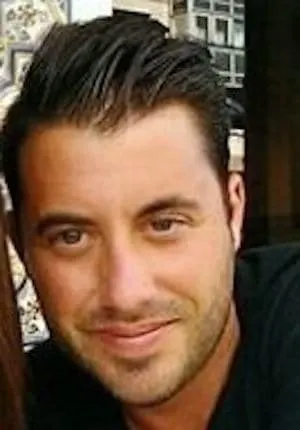 David is a strong advocate of outdoor-related activities and has many years of experience backpacking and hiking around the world, including the Italian and Austrian Alps in Europe as well as central and southern Asia.
Locally, he has also led many groups cycling through Vermont, Nova Scotia, and Wisconsin. David constantly uses and tests the latest gear for the outdoors, which in turn allows him to help others make more informed buying decisions. He's excited to share more of his knowledge and to see others enjoying the great outdoors more because of his advice and recommendations.