Protecting your smartphone is essential when heading for a hike, climbing, or participating in any outdoor activity. In my Casetify vs Otterbox comparison, I will look at the ins and outs of these two popular smartphone accessory brands.
I'll compare the different features of Casetify and Otterbox, look at their two best smartphone protective cases to find out which is better, and list a couple of alternatives you can consider.
Bottom Line Up Front
If you want to combine protection with style, I recommend choosing the Casetify Impact phone case to safeguard your device in the great outdoors. Even though the safety of your phone should be your main concern, you may as well have a nifty and aesthetic phone case too. With Casetify's qitech material, good drop protection, and great functionality, the Impact is a fantastically stylish way to defend your phone.
Main Differences Between Casetify vs Otterbox
The main differences between Casetify vs Otterbox are:
Exploring Casetify and Otterbox – Features
Before I review the Casetify Impact and the Otterbox Defender, let's go through the main features of these two brands to see how they compare if you need smartphone protection for outdoor activities.
Protection
Both Casetify and Otterbox offer smartphone and tablet cases that provide a high level of protection. They are two of the best brands if you want to protect your device when going on a hike or if you are worried about the safety of your phone when camping.
I will compare two smartphone cases from Casetify and Otterbox later on, but they both do a great job safeguarding your device. Casetify and Otterbox are definitely at the higher end of the market for protection and provide excellent impact absorption compared to some other brands.
Smartphone Compatibility
Otterbox offers a broader range of smartphone cases than Casetify. Casetify mainly focuses its phone cases on iPhone, Samsung, and Google devices, limiting its market, especially if you have a smartphone from another manufacturer.
Otterbox provides smartphone cases for:
Apple
Samsung
Huawei
Google
Xiaomi
Motorola
ASUS
ZTE
And more. So, you get a better choice with Otterbox, and their cases are compatible with more smartphone and tablet brands than Casetify. This doesn't necessarily make Otterbox a better brand, but they offer a wider selection of different smartphone models.
Warranty
When purchasing any outdoor gear such as GPS watches, water filters, or tents, you need to have a good warranty. This ensures that you are covered should there be a manufacturing defect or issue with the product.
Otterbox has a better warranty than Casetify, and it isn't even close. Otterbox cases are covered by a lifetime warranty that lasts for seven years. This is a limited warranty to cover manufacturing, material, or workmanship defects.
Casetify only offers a six-month warranty on their phone cases, covering one-time replacement of the same product. I have found their warranty to be excellent as they will replace the case for you right away within the six months (you just need to take a picture of the defect and send it to them), but it is much shorter than Otterbox.
Design
If Otterbox clearly wins when comparing the warranty of the two brands, Casetify takes it away with the design of their cases.
Otterbox cases won't win any style competitions, and they are very much designed for complete protection rather than aesthetics. They don't look bad, as you can customize the cases with different colors, but they can't compete with Casetify.
If you want a beautifully designed protective case for your smartphone, Casetify is the brand to choose. They offer a ton of fantastically styled phone cases, and the only issue is there are so many, so the choice can be a bit overwhelming!
Customer Service
One thing I always look for with any brand is how they perform with their customer service. If someone goes wrong or you just need a quick query answered, it is vital that a brand responds quickly and has good information on their website. So, how do Casetify and Otterbox compare?
Otterbox has a very useful FAQ section on their website that should answer basic questions on their products, shipping, returns, and warranty. If you need to contact Otterbox, you have a couple of options.
You can contact them through their live chat facility, which is usually relatively quick, or you can get in touch via the webform on their website; however, I have found their response times to be quite slow. Also, there are some production installation videos and articles on their website, but they aren't that easy to find.
Casetify has a contact form, while they also offer a FAQ section on their website that covers the basic information about their products. They don't have any production installation videos, although Casetify cases are usually one-piece, so they aren't tricky to put onto your device. Also, Casetify doesn't have a live chat facility which is a downside.
Comparing Casetify and Otterbox – Pricing
There isn't much difference between Otterbox and Casetify, and their cases are priced around the same level. Otterbox and Casetify can be pretty expensive compared to other protective smartphone case brands. For example, Rhinoshield is a more cost-effective and budget-friendly brand that provides phone cases a lot cheaper than both Otterbox and Casetify. However, their cases don't offer the same level of protection.
So, you will need to spend a bit of money for an Otterbox or a Casetify phone case, but it is an excellent investment to protect your phone in style.
Casetify and Otterbox – Performance
I'll look at the Casetify Impact and the Otterbox Defender below, but both brands generally provide a high level of protection for your smartphone. Casetify cases use a material called qitech, which has a maximum fall drop protection of under 10 feet.
Otterbox is well-known for offering an excellent protective shield around your smartphone, and their cases consistently perform very well when tested. Their drop protection is roughly around the same as Casetify, so you could drop your phone from a similar height with a case from both brands, and it should absorb the impact.
Pros and Cons
Pros
Provides a high level of smartphone protection
A varied list of smartphone and device compatible brands
You get a seven-year warranty with your purchase
Handy installation videos and articles on their website
You can contact them via live chat
Cons
Their phone cases can be quite expensive
Customer service response times are slow
Casetify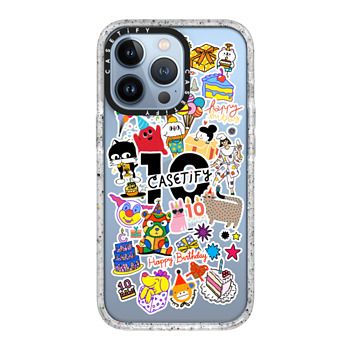 Pros
Beautiful and stylish protective phone cases
Dozens of different designs
Offers a good level of protection for your phone
Quick response times from their customer service team
Cons
Only offer a six-month warranty period
Smartphone and device compatibility is limited
Best Casetify and Otterbox Phone Cases
Several phone cases are available from Casetify and Otterbox, but I have chosen the top two to compare – the Casetify Impact and the Otterbox Defender.
Casetify Impact
The Casetify Impact is a high-performing smartphone case that will offer an excellent level of protection against drops and impacts.
I've mentioned above that Casetify is the choice for style, and the Impact is probably the most aesthetically pleasing and diverse phone case you can buy. The case is available in a vast range of quirky designs that will help you stand out from the crowd every time you take your phone out of your pocket or backpack.
The Impact model is crafted from a material called qitech, and the drop protection is just under ten feet, which is pretty good. You could drop your phone from a higher height, and the Casetify Impact will likely do a good job absorbing most of the blow.
Also, the Impact has reinforced corners, a 25% raised area around the camera lens, and it is wireless charging compatible. I'm not a big fan of the branding around the camera lens, but it is a minor point in an otherwise brilliant phone case model.
Read more about the best Otterbox alternatives.
CASETiFY Impact Case | Amazon
Compatible with iPhone 11 Only (6.1" Screen Size). Made from CASETiFY's innovative, shock-resistant qìtech 2.0 material, this iPhone case comes equipped with an impact-absorbing inner layer, protecting phones from up to 6.6ft drops.
Check it on Amazon
We earn a commission if you click this link and make a purchase at no additional cost to you.
11/26/2022 12:24 am GMT
I think the Otterbox Defender is right up there with the best on the market, and this line of protective cases does an excellent job at safeguarding your phone. The Otterbox defender is a multi-layer case that consists of a polycarbonate shell, synthetic rubber slipcover, and polycarbonate holster.
The synthetic rubber slipcover absorbs the initial impact if you drop your smartphone from a height, while the internal two-piece polycarbonate shell soaks up the rest of the impact. You also get protection with the polycarbonate holster on the back of the case.
The Defender comes with several port covers to prevent dirt, dust, and lint from getting into your phone's charging or earphone ports. The raised edges around the phone and camera lens add a further level of protection, and this case allows for wireless charging, which is always a big bonus.
The Defender case is pretty heavy and bulky, so be prepared to add additional weight to your smartphone. The case weighs about 3 ounces, and you do notice the bulkiness, although it is a small price to pay for the protection on offer.
Read my full in-depth Otterbox Defender review for more information.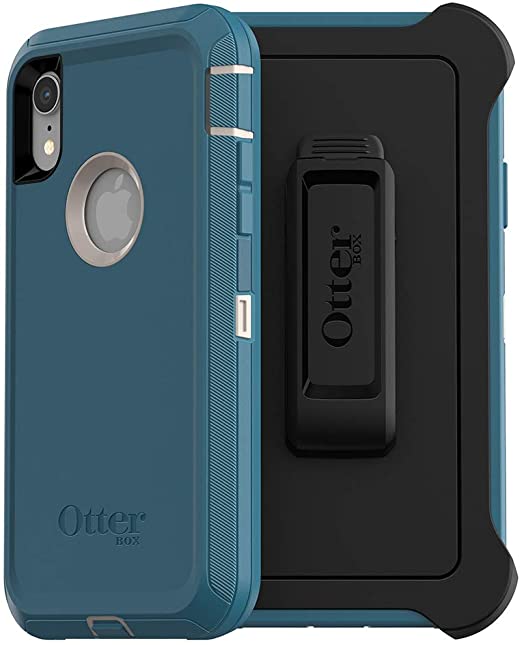 Are There Any Alternatives?
If you don't fancy either the Casetify Impactt or the Otterbox Defender, here are two alternatives you can consider.
URBAN ARMOR GEAR
The UNDER ARMOR Gear phone case is an excellent alternative if you don't want the Casetify Impact or the Otterbox Defender. The case is made from a combination of leather and polycarbonate. There is a whopping five layers of protection with this case, including:
Armor frame
Shock-resistant core
Layered with top-grain leather
Polycarbonate shear plate
Alloy metal hardware
Impact-resistant rubber surround
The case can protect your phone up to 20 feet, which is better than both the Impact and the Defender. This is an ideal heavy-duty phone case that is also very responsive, so using your smartphone is effortless even with the case on.
The UNDER ARMOR Gear does come in a few different colors, although it certainly doesn't have the same style and aesthetic as the Casetify Impact (it is closer to the Defender in design). Also, the Gear phone case will set you back a bit of money, and it isn't the cheapest protective case, but you can have a look below at my other alternative if you are on a tight budget.
Overall, the UNDER ARMOR Gear phone case will do a brilliant job of safeguarding your phone even against high drops and impacts on rough ground.
URBAN ARMOR GEAR | Amazon
Features soft impact-resistant core & honeycomb traction grip. Soft raised screen surround bezel to protect screen and lens.
Check it on Amazon
We earn a commission if you click this link and make a purchase at no additional cost to you.
11/26/2022 12:45 am GMT
Supcase Unicorn Beetle Pro
If you are looking for a cheaper alternative for your smartphone, I like the Supcase Unicorn Beetle Pro. This case is a lot more cost-effective than either the Otterbox Defender or the Casetify Impact.
The Unicorn Beetle Pro comes with a multilayered TPU and polycarbonate construction, ensuring your device is well protected against impacts and drops. The case can absorb impacts of up to 20 feet, and it puts it near the top of the leaderboard for drop protection.
The in-built kickstand is a nice feature that allows you to set your phone either in portrait or landscape mode and use it hands-free. Also, there is a pen/stylus holder too.
If you want to save some money on a new protective phone case but you still want to safeguard your device effectively, the Unicorn Beetle Pro is worth considering. Some parts of the case can break easily, but it is hard to find a better alternative for the price.
Read how Supcase vs Otterbox compares against each other.
Supcase Unicorn Beetle Phone Case | Amazon
Multilayered TPU and polycarbonate materials for maximum drop protection of at least 20 feet. Built-In Kickstand: Convenient hands-free viewing from either landscape or two different angles of portrait mode, doubles as ring holder.
Buy at Amazon.com
We earn a commission if you click this link and make a purchase at no additional cost to you.
11/25/2022 03:14 pm GMT
FAQs
Question: Is Otterbox cheaper than Casetify?
Answer: Both Otterbox and Casetify are relatively expensive compared to some other phone case brands, such as Rhinoshield and Supcase. However, even though their cases are at the higher end of the pricing scale, they offer complete protection for your device.
Question: How heavy is the Otterbox Defender?
Answer: The Otterbox Defender is a bulky phone case that will add about 3 ounces to the weight of your smartphone. It isn't a huge amount, but it is noticeable when you install the case for the first time
Question: Should I buy a protective phone case?
Answer: Yes. A protective phone case is essential if you regularly or even occasionally go outdoors onto rough trails, camp, hike, or even climb. Smartphones cost a lot of money to fix, so investing in a high-quality protective case will safeguard your phone against shocks, drops, and even adverse weather conditions.
Question: Is the Casetify Impact and Otterbox Defender wireless charging compatible?
Answer: Yes. Both the Casetify Impact and the Otterbox Defender support wireless charging, which is ideal as you don't need to remove the case to charge up your phone without a cable.
Question: Do I get a warranty with Otterbox and Casetify?
Answer: Yes. Otterbox provides an impressive seven-year warranty on their phone cases, covering manufacturing defects and similar issues. Casetify only offers a six-month warranty on their cases, but they are easy to deal with if you need a replacement.
Casetify vs Otterbox: Verdict
My recommendation for the best phone case from Casetify and Otterbox is the Casetify Impact. This phone case comes in a vast range of different styles, and you can pick up a quirky case to add a fantastic aesthetic to your smartphone. The qitech material provides excellent drop protection from nearly seven feet, and the case helps to absorb impacts and shocks. The raised area around the camera lens provides an additional protection level.
The Casetify Impact is a quite expensive phone case, but it represents a worthwhile investment for your outdoor adventures for the styles available and the protection it offers.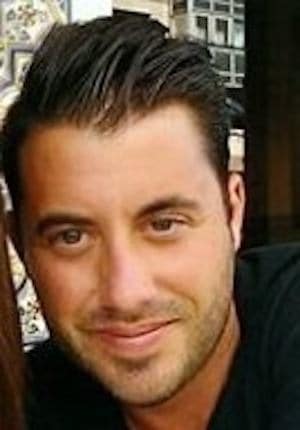 David is a strong advocate of outdoor-related activities and has many years of experience backpacking and hiking around the world, including the Italian and Austrian Alps in Europe as well as central and southern Asia.
Locally, he has also led many groups cycling through Vermont, Nova Scotia, and Wisconsin. David constantly uses and tests the latest gear for the outdoors, which in turn allows him to help others make more informed buying decisions. He's excited to share more of his knowledge and to see others enjoying the great outdoors more because of his advice and recommendations.
30% OFF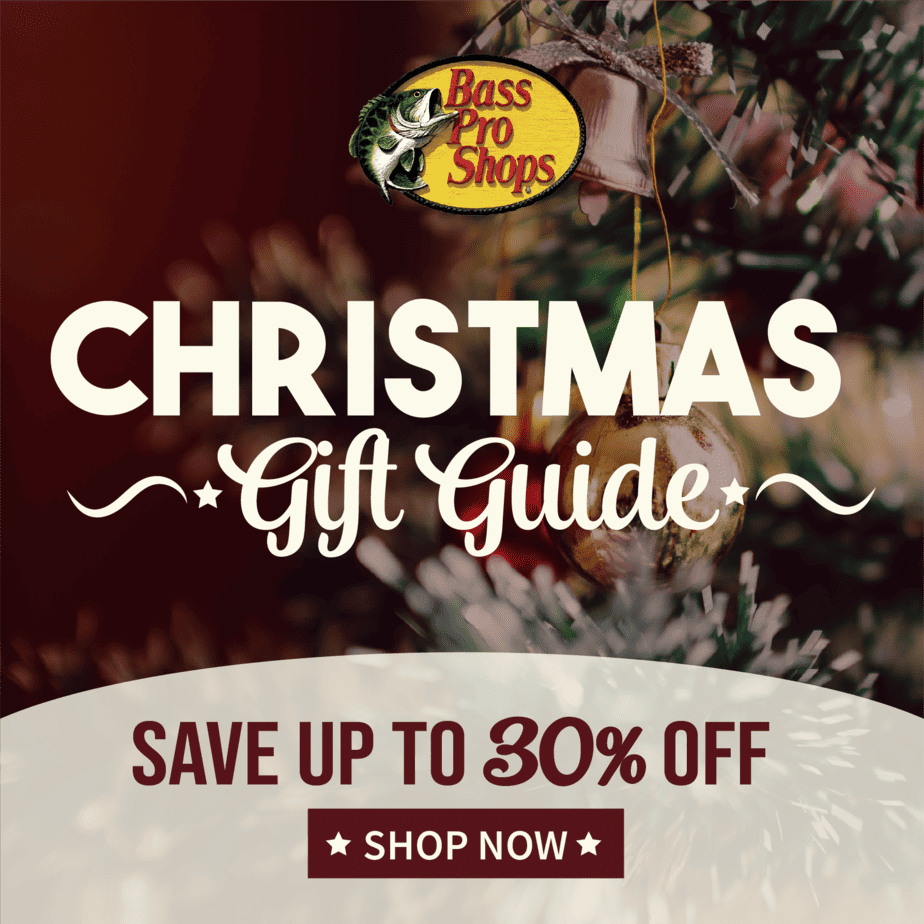 Christmas Gift Guide | Bass Pro Shops
Bass Pro Shops is your trusted source for quality fishing, hunting, boating, and outdoor sporting goods. Get Amazing Deals on all Christmas gifts from clothing to camping and home gifts!
SHOP NOW
We earn a commission if you click this link and make a purchase at no additional cost to you.