Are you looking for a reliable heavy-duty protective case for your smartphone, smartwatch, or tablet? Then it's quite probable that you're trying to decide between Supcase vs Otterbox. These two brands are both known to perform very well in harsh outdoor conditions, and they have many similarities.
So, how to know which one will serve you better? Our comparison will help you make the best decision. A good outdoor phone case can endure some of the toughest conditions in the world. It needs to be much better than your standard phone case used to protect your device from scratches or occasional falls.
This case must withstand the test of extreme temperatures, hard drops on the rocks, etc. Moreover, it should also fit into your hand perfectly for a safe and reliable grip.
If you're looking for this kind of gear, there are many different options on the market to make even the pickiest customer satisfied. Supcase vs Otterbox are two of the best renowned and most popular among them. That's why we've decided to compare them side by side to help you choose the one that's best for you.
Since both of these brands currently offer numerous different products with various features and qualities, I've decided to focus mostly on two of their most similar case types: the Supcase Unicorn Beetle Pro Series and the Otterbox Defender Series. More precisely, I've compared their cases for Samsung Galaxy S21 Ultra (since this is the phone I am currently using).
Let's begin with their greatest differences:
Main Differences Between Supcase vs Otterbox
The main differences between Supcase vs Otterbox are:
Supcase is very easy and fast to install, whereas putting on your Ottterbox phone case requires some skills and patience.
Supcase is available in numerous bright color variations, whereas Otterbox is only available in a limited array of colors.
Supcase has a removable holster clip, whereas Otterbox doesn't, which makes it a bit bulkier.
Supcase is significantly cheaper, whereas Otterbox is more expensive.
Supcase seems to withstand the test of time better, whereas the rubbery outer sleeve on Otterbox wears out quite fast.
Exploring Supcase vs Otterbox features
Now let's compare Supcase vs Otterbox rugged phone cases' most important qualities one by one.
Design
Buying a rugged phone case is hardly a matter of aesthetics. In fact, by putting your sleek shiny smartphone inside one of these bulky multi-layer protective cases you're effectively destroying its charm and attractiveness regardless of the case you actually choose.
Nevertheless, this certainly doesn't mean that you shouldn't consider design when choosing your new protective phone case at all. After all, the design can tell you a lot about the case's construction qualities too.
When you put the Supcase Unicorn Beetle Pro Series and Otterbox Defender Series phone cases side by side, it's quite obvious which one of them is more focused on the looks.
While Otterbox is extremely simple and minimalistic, Supcase boasts various intriguing details that don't seem to have any other purpose than aesthetics.
Moreover, while Otterbox cases are only available in several color tones (the one I got was only available in black and dark blue), Supcase offers a wide array of bright colors including red, blue, green, and violet.
Whether you simply like to match the color of your gear and outfit, or you appreciate that bright colors make smartphones much easier to spot in a backpack or dark tent, Supcase will surely win you over in this regard.
What makes some people say that heavy-duty phone cases are ugly is their undeniable bulkiness. Although it's most likely impossible to construct a rugged phone case that withstands the hardest drops while looking slim and elegant, there are still some ways to minimize this unpopular feature and make it less apparent.
Both of the brands in our comparison approach this issue in their own way. While Otterbox reduces the optical bulkiness with a smooth surface that lacks any distracting details and textures, Supcase allows you to adapt the depth of your case by detaching the rotary holster clip on its back. Both holsters can be used as a kickstand too, which comes in handy when you want to video call, vlog, or just watch movies in your tent.
Defender Series for Samsung Galaxy S21 | OtterBox
Looking for legendary protection? You've found it with Defender Series. The multi-layer construction guards your device from serious drops, dirt, scrapes and bumps. Plus, the included holster does double duty as a belt clip or hands-free kickstand. Defender Series works hard and plays harder with a rugged and refined design that's ready for anything and is made with more than 50% recycled plastic.
Check Price
Buy at Amazon.com
We earn a commission if you click this link and make a purchase at no additional cost to you.
Materials
Otterbox Defender series phone cases are composed of multiple layers of at least 50% recycled polycarbonate plastic. They have a durable hard inner core and softer rubbery outer slipcover, which makes it very nice to touch and stable even in sweaty or wet hands.
Nevertheless, people who used this case for months in a row state that the soft upper layer tends to deteriorate quite fast and ends up looking worn out and loose quite soon.
Supcase Unicorn Beetle Pro phone cases are made of several layers of standard TPU. They might not look as sophisticated and feel as soft in hand as Otterbox cases, and they also tend to be slightly more slippery.
Nevertheless, those who used them for several years in a row usually state that besides some decent scratches and occasional cracks, these cases still look great.
On the other hand, when it comes to reliability and protectiveness, both of these shockproof cases will most likely perform very well even after years of continuous use.
Protection
Armored protective cases should be there to protect your smartphone from almost any damage. When we're considering an outdoor environment, this can be a drop from a considerable height on a sharp rock, scratch over a rough surface, extreme heat and cold, or contact with moisture and water.
How strictly should you assess the protective features of your phone case? That is totally up to you. Nevertheless, even if there's probably no point in paying for features you won't really use, it's still – better to be safe than sorry, especially if you're hiking or climbing with a device worth +$1000 in your pocket.
The good news is that Supcase vs Otterbox are both well renowned for producing reliable and trustworthy protective cases that can really save your phone from most of the harm.
They both have good heavy-duty dust covers on all of their input/output openings, and their shock-absorbent constructions can effectively minimize the impact of sudden drops and blows your phone might suffer. Unfortunately, none of these cases is completely waterproof.
One of the features that set these two cases apart is screen protection. While Otterbox Defender is, by default, lacking this feature completely, Supcase Unicorn Beetle Pro phone cases can be bought in two versions: with or without the in-built protector. Although this protector is made of plastic instead of more sophisticated tempered glass, it works well and lasts long.
If you want your phone to be shielded from all sides and in all situations, having a reliable screen protector is a must. That's why you'll likely end up buying a separate protector with your Otterbox Defender case, which will make the whole setup even pricier.
SUPCASE Unicorn Beetle Pro Series Case for Samsung Galaxy S21 | Amazon
Full-Body Rugged Case for Galaxy S21 Ultra. Fortify your Galaxy S21 Ultra with the legendary Unicorn Beetle Pro by SUPCASE! Slim, sturdy, and built to take a beating, you'll enjoy 360° protection from dirt, dust, drops, and even the kids! Packed with TPU polycarbonate, precise cutouts and a bonus kickstand for handsfree video content, it truly lives up to its reputation.
Buy at Amazon.com
We earn a commission if you click this link and make a purchase at no additional cost to you.
09/16/2021 01:47 pm GMT
Functionality
While rugged protective cases are essential to keeping your phone safe during your outdoor adventures, you still need your phone to be fully functional when it's inside the case, right?
Unfortunately, some armored cases are known to interfere with the basic functionality of your phone by blocking some of its touch buttons, sensors, or wireless charging port.
When it comes to Otterbox, people sometimes report having issues with the sensitivity of their touch screen around the edges where the case is thickest. This can be very inconvenient if you need to write a text message fast or check out some detail on the edge of a digital map.
Supcase cases are not completely immune to these types of issues either. Their users sometimes report that they can't fit their charging cable inside the dedicated opening on the case (especially if they're using a replacement charger), which means that they have to remove the case every time their phone needs charging.
Fortunately, these issues don't seem to apply to all products on the market and not everyone who uses these cases experiences them.
Pricing
Otterbox is considered to be a premium brand and its pricing certainly confirms it. While prices for its products may vary depending on the time of purchase and your preferred reseller, in comparison with Supcase, expect to pay around double the price for any comparable heavy-duty phone case by Otterbox.
Moreover, your overall expenses can further grow if you have to buy a separate screen protector or some other essential accessories.
Supcase is considered to be a budget-friendly brand, yet it definitely looks more like a part of the producer's business model instead of a result of its poorer quality. When it comes down to the value-for-money ratio, this is certainly a very good choice.
How to fit the Supcase vs Otterbox Phone Case
Installing your rugged phone case can be a bit complicated, especially if you're doing it for the first time. Some people tend to avoid these cases altogether just because of it. If you're concerned about this too, you might want to prefer Supcase cases to Otterbox, since their installation is much more straightforward.
This is how you install Supcase Unicorn Beetle Pro phone case on your device:
Separate the front and back parts of the protective case by unlocking it with your nail in the corners.
If you bought a case with an in-built screen protector, install this part first over the display of your smartphone.
Now fit the phone with the front protective panel into the remaining part of the case. It should fit in snuggly.
Secure the phone in its case by pressing the front and back parts of the case together in the corners and over the edges.
Removing the Supcase case is just as simple as opening it for the first time. The whole process shouldn't take more than 30 seconds, which makes Supcase one of the most user-friendly protective cases on the market.
Otterbox Defender's installation is very similar to Supcase, yet it involves more steps and takes longer. In practice, it also requires more preciseness and power:
First, detach the case from the box it arrives in. This can be quite difficult since the undetachable holster is stuck firmly in the cardboard.
Peel the outer rubber sleeve off the case carefully.
Separate the front frame and back panel of the hard shell.
Insert your device into the back part of the case and snap the clips where the arrows are.
Push the front frame over the phone. Push the parts of the case together until they hold firmly.
Replace the rubber sleeve and make sure it fits snuggly over your phone.
Finally, fit on the hardback case with a holster.
To remove the Otterbox case, just follow the same instruction in the opposite order. Although it's no rocket science, it definitely takes more time and effort in comparison with Supcase.
Moreover, things can get more complicated if you're also installing an individually bought screen protector. Make sure that it's compatible with the case and proceed with the installation in the correct order.
Pros and Cons
Pros
Simple and fast installation
Budget-friendly
Compatible with many devices
Various bright colors to choose from
Looks almost like new even after many months of use
Can be bought with an in-built screen protector
Cons
Some users might prefer more minimalistic designs
The smooth TPU surface can be a bit slippery
Some users report that input/output openings can't accommodate the connectors properly
The screen protector is made of plastic instead of tempered glass
Pros
One of the best renowned and most reputable brands on the market
Trustworthy even in the harshest conditions
Partially made of recycled/sustainable materials
Sleek minimalistic design
Good grip thanks to the non-slippery rubber sleeve
Compatible with many devices
Cons
Limited colors and designs to choose from
Relatively expensive
The outer rubber sleeve wears out quite fast
Screen protector must be bought separately
Some users report that the case interferes with the tactile functionality of their devices
Are there any Supcase vs Otterbox alternatives?
Supcase vs Otterbox are not the only brands offering outdoor-ready protective phone cases. Here are some alternatives you might find interesting too:
Urban Armor Gear (or UAG) is another best-selling brand of protective cases suitable for the outdoor environment. Its cases are lightweight yet very tough and reliable and perfectly shockproof.
Although UAG cases are one of the most expensive protective cases on the market, their price is justified by their five-layer construction with unbeatable protective qualities.
UAG supplies phone cases for all recent Apple, Samsung, and Google devices. Moreover, it also has cases for tablets, laptops, and some essential accessories.
Urban Armor Gear | Amazon
UAG delivers a collection of sophisticated accessories to keep your tech protected. Design with intent. Made for Protection. Empowering you to go further.
Buy at Amazon.com
We earn a commission if you click this link and make a purchase at no additional cost to you.
Meritcase phone cases might not be the best renowned and most popular products on the market, but they certainly have their strong points. First and foremost, their highly affordable cases are waterproof, which is a vital feature for anyone who spends their time outdoors near the water.
Moreover, these cases also come with heavy-duty wrist lanyards, which are great if you hate carrying a phone around in your pocket. Meritcase cases also have built-in screen protectors.
Meritcase | Amazon
Waterproof, Shock Proof, Dust Proof, Snow Proof. Protect your tech from water, dust, snow. Light weight but heavy duty protection. Built in screen protector protects your phone from scratches and dirts.
Buy at Amazon.com
We earn a commission if you click this link and make a purchase at no additional cost to you.
Looking for more alternatives? Check out our list of the best Otterbox alternatives for 2021.
FAQs About Supcase vs Otterbox Cases
Question: Are Supcase vs Otterbox protective cases compatible with wireless charging?
Answer: Yes, both Supcase vs Otterbox produce protective cases which are compatible with the wireless charging of your device. Nevertheless, always check the specifications of the product you're buying in detail since these parameters can vary from model to model.
Question: Are the Supcase Unicorn Beetle Pro or Otterbox Defender cases waterproof?
Answer: No. Both of these heavy-duty protective cases are water-resistant, so they should withstand light rain or contact with moisture easily, but they are not designed to protect your phone if it ends up submerged in the water.
Question: Do Supcase Unicorn Beetle Pro and Otterbox Defender cases come with a protective screen shield?
Answer: Supcase Unicorn Beetle Pro phone case is available both with and without an inbuilt protective screen, whereas Otterbox Defender does not include a protective screen at all, so you have to buy it separately.
Question: Are Supcase cases as reliable as Otterbox cases? Why are they so cheap?
Answer: Otterbox is currently one of the best-selling brands of protective cases on the market. Nevertheless, it's also one of the most expensive ones. Besides paying for the brand's reputation, you are also investing in its more sophisticated and partially sustainable materials.

Supcase is, nevertheless, a highly reputable company too, although it's newer and less renowned. Besides offering great quality and variability of its products, this brand also attracts customers with its affordable prices.
Our Verdict: Supcase vs Otterbox Phone Cases
First and foremost, I'd like to emphasize that using a protective case with your smartphone is absolutely essential if you're spending lots of your time outdoors.
Not only it can save your device from unnecessary damage, but it can also save YOU from ending up without any functional means of communication and navigation in the wilderness, which can be literally lifesaving.
In this regard, buying any protective case is better than none, so if you're on a tight budget, simply go with the most affordable option. In this particular case, this would be Suptel, which generally costs only about half of the Otterbox price.
SUPCASE Unicorn Beetle Pro Series Case for Samsung Galaxy S21 | Amazon
Full-Body Rugged Case for Galaxy S21 Ultra. Fortify your Galaxy S21 Ultra with the legendary Unicorn Beetle Pro by SUPCASE! Slim, sturdy, and built to take a beating, you'll enjoy 360° protection from dirt, dust, drops, and even the kids! Packed with TPU polycarbonate, precise cutouts and a bonus kickstand for handsfree video content, it truly lives up to its reputation.
Buy at Amazon.com
We earn a commission if you click this link and make a purchase at no additional cost to you.
09/16/2021 01:47 pm GMT
Nevertheless, the price is definitely not the only reason why I would suggest preferring Suptel to Otterbox. It's also easier to install, it can be bought with an inbuilt screen protector, and there are also many attractive designs to choose from.
Must Try
MagSafe Compatible Impact Cases | Casetify
One of the new features of the iPhone 12 Pro Max is MagSafe. These cases will allow you to freely utilize the MagSafe functionality plus they are customizable. The supported technology extends to a family of beloved CASETiFY products, including the best-selling Impact Case.
Check Price
We earn a commission if you click this link and make a purchase at no additional cost to you.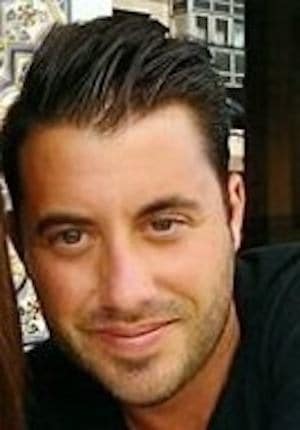 David is a strong advocate of outdoor-related activities and has many years experience backpacking and hiking around the world, including the Italian and Austrian Alps in Europe as well as central and southern Asia. Locally, he has also led many groups cycling through Vermont, Nova Scotia and Wisconsin. David constantly uses and tests the latest gear for the outdoors, which in turn allows him to help others make more informed buying decisions.