From softshells to hardshells, from layering to insulated Spandex, there's a lot to sort out when making a decision about climbing pants.
Every experienced climber knows that their clothing is just as important as their helmet, pack, parka, and other gear. This review focuses on the 3 best climbing pants. Unfortunately it's not as simple as just finding the 3 best pairs of pants.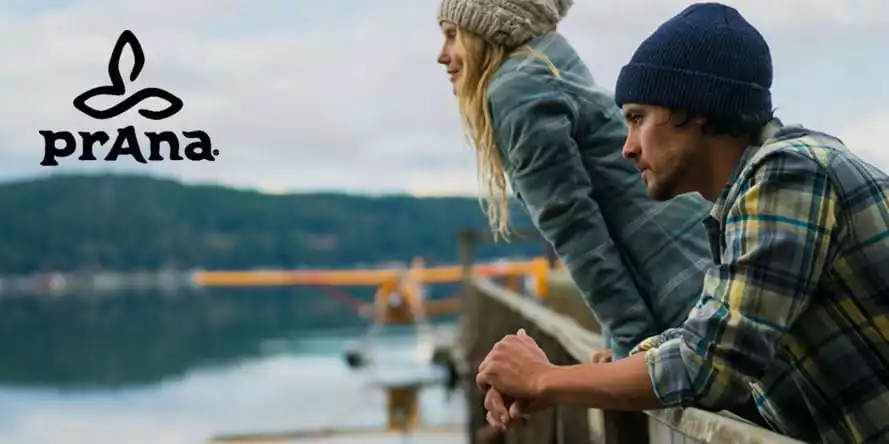 Clothing for Positive Change - prAna
Premium lifestyle clothing from prAna. Sustainable clothes for yoga, travel, & outdoor adventure enthusiasts. Save money and protect the environment - it's a double win! Explore prAna's collections.
Shop Outlet Sale Now
We earn a commission if you click this link and make a purchase at no additional cost to you.
The reason is that rock climbing and especially mountain climbing varies depending on the style of climbing and often requires a layered approach to clothing.
As the day warms and you exert yourself and begin to sweat, you remove layers. As the day cools and you make camp or find yourself in inclement weather you'll often put an over-layer on to protect you from precipitation and falling temperatures.
The three types of climbing
As a general definition they are three types of climbing.
Rock climbing which is usually a day trip and may not include technical gear or a small degree of technical gear for belaying and rappelling.
Mountain trail climbing which combines rock climbing with some of the more technical aspects of mountain climbing. These trips often include some overnight camping and more diverse weather patterns.
Technical mountain climbing which includes the challenges of high altitude, significant gear and diverse and potentially adverse conditions related to terrain and weather.
The mountain pants you would select for each style of climbing varies depending on the type of climbing and the duration of the trip.
Rock climbing pants
These are often the most flexibility style of climbing pants and while shorts are popular we're going to review a pair that extend to mid-calf as a kicker to protect the knees. The assumption is that the weather is generally warm, but there are some options you might consider in case of inclement weather that are covered in the other two recommendations.
Mountain Trail pants
These are typically full-length pants that are water resistant and provide some degree of insulation. They are made of materials that transpire perspiration and Gore-Tex is the most common material. While they will resist some levels of precipitation, they do not perform well it wet snow or torrential rains and flooded trails. These are sometimes referred to as soft shells.
Technical Mountain Climbing pants
These are highly organized trips featuring a variety of technical gear and some demanding climbing situations. They often involve overnight camps and can result in severe weather conditions. The pants are typically waterproof but vented to allow transpiration of perspiration.
They are sometimes worn over a base layer of pants either in the form of wool or synthetic long underwear, or a full-length soft shell. Mountain climbing pants as an overlayer can be hardshell or softshell. We'll discuss the difference later in this review.
The three layers
The layered approach to clothing for mountain climbing is defined by three layers.
1. The base layer that can be worn as the only layer if the weather is temperate, but can easily be added to with the second layer. In very cold temperatures this base layer is often a form of long underwear.
2. The next layer is the insulation layer. This is the layer we often wear when belaying, stopping for a meal, or making camp at the end of the day. It's during these times of relative inactivity that we'll feel a chill coming on and it's time for the insulating layer. This would include an insulated parka, snow pants, a balaclava or wool cap, and insulated gloves stuffed with down or synthetic down.
3. The third layer is the outer layer. This third layer is important when the unexpected happens such as a sudden snow squall, an injury in the hiking party on a particularly cold day, or events that result in periods of inactivity in cold, inclement weather and high precipitation. These outer layers are either soft shell or hard shell. Remember! When buying outer layers you want to consider a larger size than you would normally wear. The under layers will increase your overall size so anticipate sizing realities as much as possible.
The idea of the layered approach is to gradually remove layers as your exertion and internal body temperature rises to avoid perspiration, and add layers back as night approaches or the weather turns for the worse.
The basics
On a fundamental level, climbing pants need to be light, water-resistant, and non-restrictive. Climbing can be a highly technical, physical activity, and clothing that binds or restricts a full range of motion can be both uncomfortable and dangerous.
Pant length is also a critical factor. Pants that are too long can interfere with your footing and that's never a good idea when you're climbing. Many climbing pants have elastic or Velcro cuffs to make sure the pants don't slip under the heel.
Precipitation versus perspiration
There's a catch-22 with water resistance and that's the continuing need for transpiration. Perspiration can leave you feeling wetter and more chilled than a steady rain. That's where the soft shell, hard shell equation comes into play.
Softshell pants match all the criteria of lightness, flexibility, and water resistance. They also are made to transpire perspiration with the use of breathable fabrics like Gore-Tex. This is an excellent transpiration feature, but they are often not fully waterproof and usually only water-resistant. In heavy, long-duration rain or wet snow, the moisture will get through.
Hardshell pants are waterproof. They're called hard shell because they often have a hard outer coating similar to a heavy synthetic plastic. They are often designed to be pulled on over boots so you don't have to risk getting your feet wet while you don what is essentially mountain rainwear. This wide cuff feature is why many hard shell climbing pants have a Velcro strap or elastic at the pant cuff.
In warm, wet weather a pair of hard shells may aggravate the transpiration problem. Fortunately, most have venting systems to compensate for any sweating while you're hiking in the rain or snow. The better news is that some new technologies have created a hard shell pant type with soft shell characteristics. This will be reviewed in this article.
Here are the 3 climbing pants and a recap of their benefits and characteristics:
1. The prAna is flexible, water-resistant, lightweight, and excellent for fair weather rock climbing and mountain trails. They can also serve as a base layer for one of the next two brands.
2. The Outdoor Research Men's Foray Pants are softshell pants with hardshell characteristics. They are waterproof and are designed to be worn as either a base layer or outer layer.
3. The Nonwe Outdoors Fleece Waterproof Pants for Ski/Climbing/Trekking/ Hiking are designed for cold weather climbing across all styles from rock climbing to technical mountain climbing. They are insulated, waterproof and windproof and can be worn as a base layer or insulating layer. They can also serve as an outer layer over other layers so you have flexibility with this choice.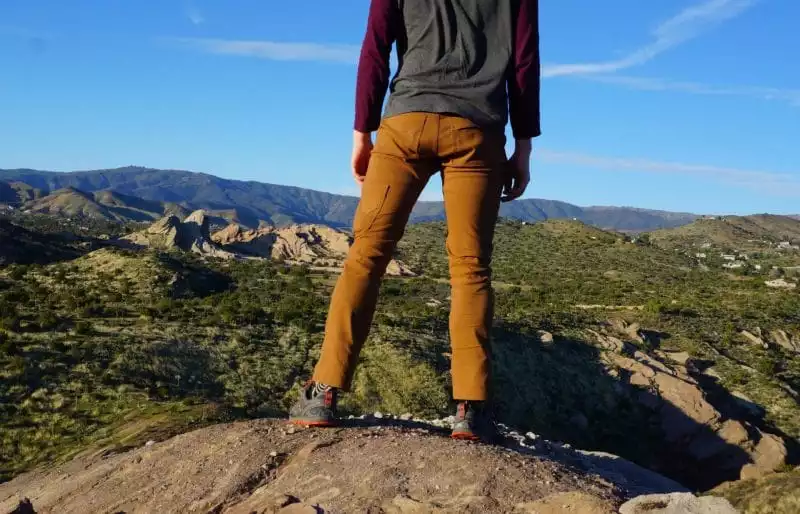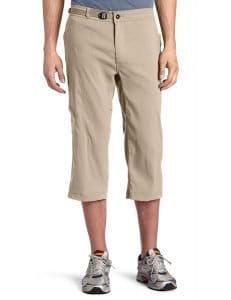 Priced at around $52
Knickers are a hybrid between shorts and pants in the sense that they cover the knees. This is important in a climbing situation because the potential for scrapes and abrasions on the knees is significant. These pants are highly regarded by climbers. They are made with a rugged stretch fabric allowing for flex and durability. They have zip pockets on the front and thigh and proudly tout a toothbrush tab.
The fabric is described by prAna as "Zion" fabric with a wicking finish. That's a nylon/Spandex blend. They are also described as the technical and rugged climbing knicker. This is consistent with many of the reviews from hikers.
Adding to the flexibility is an adjustable waistband system, an inseam inset, angled side seams and something the manufacturer calls "stretch fabrication" to add further flex and freedom of movement. The pants are described as water resistant.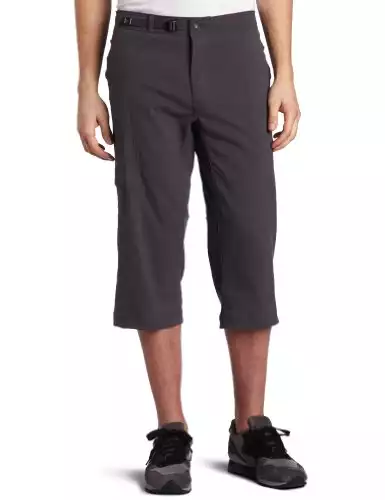 Prana Men's Nemesis Knicker | Amazon
The Nemesis Knicker won't tug when you feel run out, stretches when the next foothold is near your hand, and withstand days of close encounters with quartz monzonite. Zippered pockets; integrated brush holder; below-knee length.
Buy at Amazon.com
We earn a commission if you click this link and make a purchase at no additional cost to you.
02/14/2023 01:39 pm GMT
Priced at around $114 (check this listing for the latest live prices)
A unique characteristic of these pants is that have softshell features with hardshell characteristics. This is due to the 100% Gore Tex fabric with is both waterproof and breathable to transpire perspiration. There are also zippered, side ventilation options and the long-length zippers make them easy to put on or take off depending on the weather.
These are essentially designed for wet or soggy conditions but the breathable Gore Tex fabric and vents will allow you to wear them in most weather although you will probably strip them off if exerting yourself in warm weather. This gets back to the layering we discussed earlier.
Something to consider if you're layering is buying a larger size. The more layers you add, the larger you become so if you're planning to use these pants as an over layer to a base layer -go up a size.
They have a rear pocket that doubles as a rucksack, an elastic waist with draw cord and internal loops for instep lacing. Hikers who have purchased these pants agree that they are waterproof; like the venting system and appreciate that the pants roll up to a very small size that can easily fit into a side pocket on a back pack or fanny pack.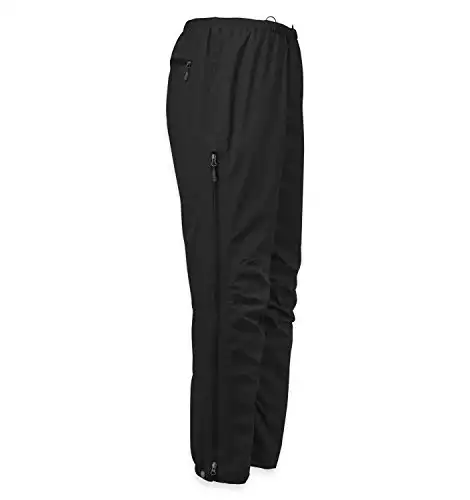 Outdoor Research Men's Foray Pant | Amazon
Waterproof, breathable and lightweight, the GORE-TEX® Foray Jacket and Pants provide dependable rain protection and shrug off the wear-and-tear of the trail and cityscape alike.
Buy at Amazon.com
We earn a commission if you click this link and make a purchase at no additional cost to you.
Priced at around $53 (check this listing for the latest live prices)
These pants are designed for colder weather and could serve as an outer shell to a base layer of wool or synthetic underwear. The manufacturer describes the fabric as a combination of "Teflon, Thicken Fleece, Polyester and Nano Tech." That sounds impressive but the reviews from many climbers verified very good water repellency and insulation factors.
They are also windproof which can be a critical factor when climbing at the altitude where the winds can get high. These are not serious, expedition pants. Those cost hundreds of dollars and are usually sold in combination with an upper body assortment of shirts and parka. However, for the money, they are highly regarded for their resistance to the elements.
Some climbers have stated that they are a bit warm in hot weather. That's no surprise given that these pants are designed for mountain trails, mountain climbing, and mountain skiing. These pants would be very comfortable in the fall, winter, and spring but are not designed for the heat of summer. If you're looking for summer pants go with the knickers we discussed earlier.
In addition to being described as waterproof and windproof, they are UV resistant and lightweight. There was a comment from one owner questioning the waterproof nature. It turns out he was biking in a rain storm and the up splash from his tires plus the side splash from passing cars plus the rain over a period of hours permeated the fabric to some degree. That's quite a torture test and it's questionable that any climbing pants would have survived that onslaught of moisture, but it's duly noted.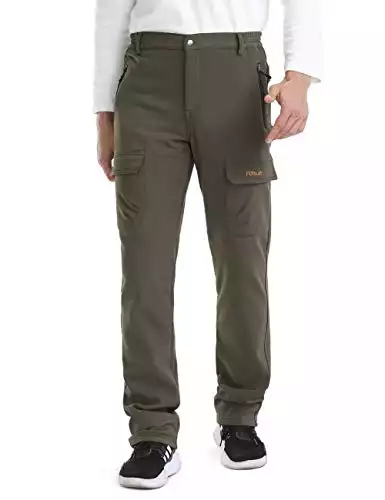 Conclusion
Common sense prevails when choosing the right climbing pants.
If it's summer and you want superior flexibility with some relative protection from the elements, go with the Nemesis knickers.
If you're looking for general protection from the elements with a hard shell and soft shell characteristics, go with the Outdoor Research Foray pants.
If you are climbing in cold, inclement conditions the Nonwe pants are the best all around choice.
It was difficult to isolate recommendations for climbing pants because of all of the variables and the complexity of layering in addition to the diverse conditions a climber can encounter. As a rule, keep the potential for the elements in mind in addition to your style of climbing. You always want flexibility, venting for transpiration and various level of water repellency. Regardless of your style of climbing, you should find the best choice from this set of three.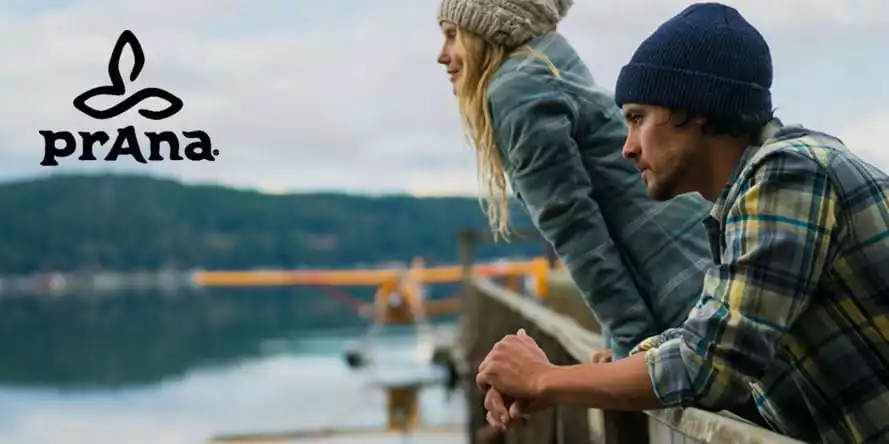 Clothing for Positive Change - prAna
Premium lifestyle clothing from prAna. Sustainable clothes for yoga, travel, & outdoor adventure enthusiasts. Save money and protect the environment - it's a double win! Explore prAna's collections.
Shop Outlet Sale Now
We earn a commission if you click this link and make a purchase at no additional cost to you.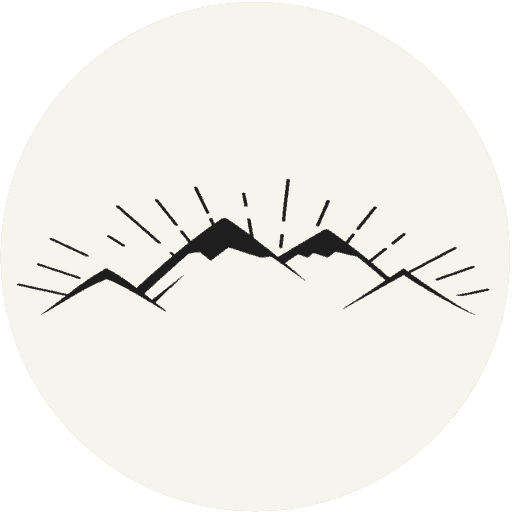 The All-Outdoors Guide team is comprised of enthusiastic experts that enjoy helping others that aspire to be better at outdoor fun. Part of that is making sure you have the right gear and information when it's time to go out and have fun. Some of our team have accomplished amazing feats like climbing 6000 feet to the top of mountains, others have explored every dirt trail they could find and we even have some people that have backpacked solo on various continents. No matter what our readers want to learn and do, our team is here to help them accomplish those goals.