Founded in Northern Italy in 1938, Scarpa is an old brand with a colorful history. They are known for their high-quality footwear throughout the world, with their gear being used by everyone from science explorers in Antarctica to US, French, Italian, and other military troops.
Scarpa primarily focuses on creating shoes and boots for outdoor activities, like mountain climbing to trail hiking, but they also have a selection of casual/lifestyle shoes.
One of their most highly rated pieces of footwear is their Zen shoe which they've created to function as a light hiking boot. Not only does the shoe look amazing but it also is incredibly durable and long-lasting. A review upon review on numerous online retail websites shows that the Zen is consistently rated as one of the best light hiking shoes on the market.
After reading all this hype, we were excited to get our hands on our own pair to test.
Scarpa Men's Zen Multisport Shoe | Amazon
The SCARPA Zen climbing shoe is designed for all-day wear and durability. With its comfort insole, EVA cushioning, and moisture-wicking lining, you'll get the freedom and high performance you depend on to see your adventure to its end.
Buy at Amazon.com
We earn a commission if you click this link and make a purchase at no additional cost to you.
Features and Specs of the Scarpa Zen Multisport
The Scarpa brand has really perfected the art of making footwear that is truly practical. The Zen shoe has incorporated very specific features and technology while maintaining a simple, pleasant, and lightweight design.
Scarpa's main features include:
All leather construction (suede)
Special molded EVA midsoles for comfort and shock absorption
Vibram's Spyder sole for superior grip and durability
Reinforced arch for comfort during long wear time
Thick rubber toe guard for protection
Standard lacing all the way to toe guard
A rundown of its specs include:
Shoe sizes are metric, ranging from 38 to 48, with half sizes from 30 to 46
A shoe designed for men but women can wear them comfortably if they fall within the size range available
The average size pair (sz 42) weighs roughly 30 oz
Available in Scarpa's Smoke/Fog which is a neutral light grey
Naturally water repellent
Abrasion and stain resistant
Let's take a closer look at Scarpa Zen's four major benefits.
Design and Comfort
If you are already familiar with Scarpa you won't be surprised to find that the Zen model is extremely well designed and therefore very comfortable right out of the box.
Although the Zen is a bit stiffer than other Scarpa light hiking and casual shoes, they quickly form to fit your feet. Blisters and that uncomfortable breaking in period isn't usually a concern for most people. The reason for the stiffness is that the suede upper has crisscrossed reinforced stitching which gives the shoe more support without having to add more layers of materials.
This stitching is for functionality but also gives the shoe a very "high end" kind of appearance- which is why many wearers find themselves using this shoe in their day-to-day life in place of sneakers.
Since the shoe is a neutral color it goes well with most color schemes, which may be important to some people. However, since the shoe is lighter in color, particularly the line of light grey/white leather along with the toe rand, it is prone to getting dirty easily.
The suede used in the construction is very durable and is quite resistant to staining but you should keep that in mind if you plan on wearing these shoes in very dirty or muddy terrain.
The midsole of the shoe is a compression-molded dual-density EVA which provides enough cushion to make wearing the shoe comfortable and form-fitting, but not so much that it loses stability. If you prefer a very cushioned shoe you can add an additional insole.
The inside of the shoe is lined with a nylon textile material called Vellutina which gives some ventilation to the feet and wicks away moisture.
Last but not least, the lacing system of the Zen gives added comfort by allowing the wearer to adjust the shoe to their individual foot shape. The lacing system is standard but extends down to the toe.
You can really cinch it down or leave it loose depending on how much toe room you need. People with wider feet can also take advantage of this lacing to give themselves a little extra room.
Overall the Zen is a super comfortable shoe that is well-designed and aesthetically pleasing. It does tend to run a little smaller based on US sizes so it is important to consult the brand's sizing guide before purchase. People with extremely wide feet may not be comfortable with this shoe.
Durability and Usability
Two other important advantages of Zen are its durability and versatility in use. Scarpa truly made this shoe tough enough to last for years, even under heavy use. It is a great piece of investment gear for this reason but also because you can wear this model during a number of different activities.
As mentioned earlier, the suede leather construction makes the shoe very resistant to scratches which is important for any trail shoe. The stitching on the leather is very well done and resistant to snags while hiking through the brush. For additional protection and durability, Scarpa added an impressive toe guard.
If you've ever gone hiking in a shoe without some type of toe protection, especially in rocky terrain, you probably have already experienced a snubbed foot or seen the damage that can happen to the shoe.
It's safe to say that the vast majority of outdoor shoes for hiking and climbing-type activities need a guard. Scarpa's toe rand is thick and extends along the whole front of the toe of the shoe. The rubber used in construction also gives the Zen an added bonus- it gives you added grip and "stick" when climbing over rocks. It also reduces the chances of slipping while climbing.
Moving down to the sole of the shoe, the main piece of technology Scarpa used is the Vibram Spyder outsole. Any outdoor enthusiast should already be well aware of Vibram's impressive soles. The Spyder-style rubber is incredibly tough, even when going across sharp terrain.
It has great gripping abilities and isn't so thick that it prevents being able to feel the ground or obstacles under your feet. This is important for people who stray from groomed trails or plan to wear these shoes while doing some climbing.
In terms of versatility, the Zen is typically sold as a light hiking shoe but it can be used for so much more. As long as warmth isn't a factor and you don't need ankle support, the Zen can probably take on the challenge. The shoe is a favorite among hikers and light/ultralight backpackers, even if they take on challenging terrain.
Those who enjoy going off the trail to explore in the woods will also find this shoe keeps them balanced and protected, even on loose rocks or quick scrambles. You can also wear this shoe for biking or mountain biking, CrossFit, outdoor sport/activity competitions, light trail running, parkour, etc.
While the Scarpa Zen seems to be a jack of all trades, don't think that means it isn't the master of one category. It's pretty unanimous among reviewers that the Zen is easily one of the best (if not the best) trail/approach shoes currently on the market.
Scarpa really made the perfect shoe for these activities and it's no surprise customers often make repeat purchases when their pair finally needs a replacement. Or send the shoes to the company to get the sole replaced.
Scarpa Men's Zen Multisport Shoe | Amazon
The SCARPA Zen climbing shoe is designed for all-day wear and durability. With its comfort insole, EVA cushioning, and moisture-wicking lining, you'll get the freedom and high performance you depend on to see your adventure to its end.
Buy at Amazon.com
We earn a commission if you click this link and make a purchase at no additional cost to you.
Final Analysis
If you are someone who spends a lot of time outdoors, primarily on trails, but also wants a shoe that can handle the stress of other fun activities, you need to seriously consider Zen.
There aren't really any downsides or faults to this shoe but it does seem that some Americans have trouble converting their shoe size to the European sizing. Always measure your feet rather than relying on a converting calculator and you shouldn't have a problem. You can check out the latest pricing and discounts here.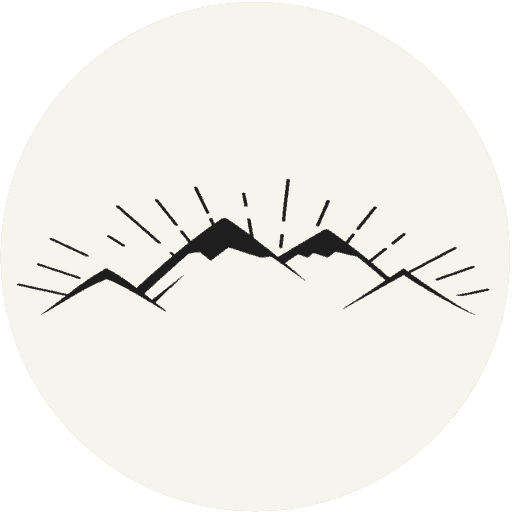 The All-Outdoors Guide team is comprised of enthusiastic experts that enjoy helping others that aspire to be better at outdoor fun. Part of that is making sure you have the right gear and information when it's time to go out and have fun. Some of our team have accomplished amazing feats like climbing 6000 feet to the top of mountains, others have explored every dirt trail they could find and we even have some people that have backpacked solo on various continents. No matter what our readers want to learn and do, our team is here to help them accomplish those goals.