Otterbox vs Speck is a premium protective phone case matchup. How does one compare with the other? Moreover, which should you buy? That's what this article will explore.
Going camping only to have your phone damaged can really dampen the experience. That is, even if it doesn't saddle you with costly repairs. Consequently, the price tag of a protective case seems relatively negligible when compared to the utility they provide.
When it comes to our rugged outdoor phone case contenders, they both fall in the same price range with a similar lineup. So, how can anyone decide between the two?
This comparison will lay out all the product features, its pros, and cons, and any other considerations you should take into account. In short, it'll help you decide which case will fit according to your lifestyle and preferences.
Bottom Line Up Front Summary: While Speck cases are decent casual to moderate use options, it's clear that Otterbox offers better protection and customization here. They have pioneered durable cases and still lead the pack today.
Main Differences Between Otterbox vs Speck Cases
The main differences between Otterbox vs Speck Cases are:
Otterbox cases offer more variety in their lineup, whereas Speck cases have a smaller range
Otterbox cases are known to be bulkier, whereas Speck cases are slimmer and lightweight
Otterbox cases have more structural and design variance, whereas Speck cases have a standard base
Otterbox cases conduct independent testing similar to military-grade certification, whereas Speck cases are military-grade certified
Our Pick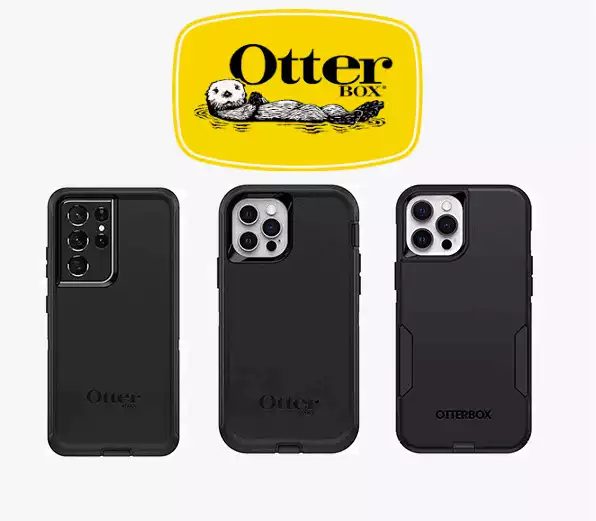 The importance of their difference is relative according to your individual wants. But, keeping them in mind as you go through our comparison to decide what features matter to you and what elements you can promise on.
Exploring Speck and Otterbox cases – Features
Design
For most people, design is about aesthetics only. While it certainly is a valid consideration, the layout of a phone case determines its functionality and utility as well. Therefore, you should examine each element thoughtfully.
Luckily, Speck and Otterbox are premium phone case brands that look the part. Each is masterfully crafted to provide a polished and modern finish. Most of all, both brands have an extensive lineup catering to different people's protective cover preferences.
Starting with Otterbox cases, which has a wide range of products that vary in their looks, construction and feel.
For example, the Otterbox Defender locks your phone in its triple-layer protection casing while covering all ports to fully secure your phone. It is a great option for those adventurous hiking or camping trips where a slight slip can have costly consequences.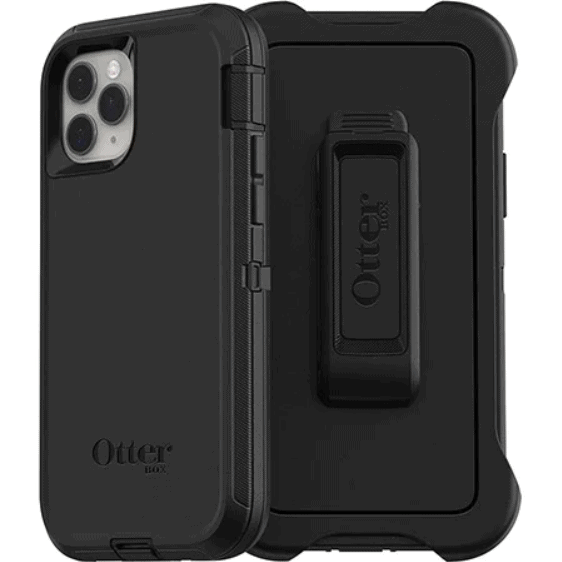 The Otterbox Symmetry series, however, offers a sleek polycarbonate cover with basic protection. Unlike the former, this cover will be easier to store in your pockets and go on a trail run.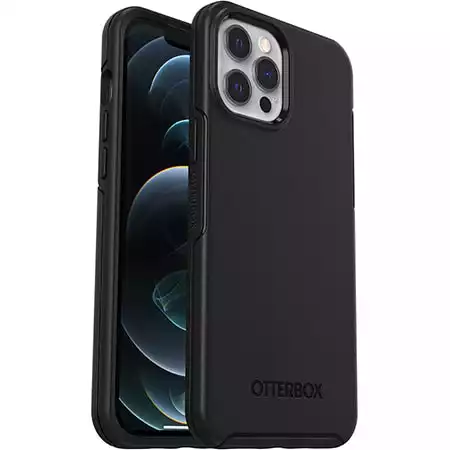 Symmetry Series Case | OtterBox
This case is anything but basic. Slim, stylish and in sync with every look, slip it on and watch heads turn.
Check Price
We earn a commission if you click this link and make a purchase at no additional cost to you.
On the other hand, Speck cases have a fairly consistent line-up. Most of their cases have a polycarbonate outer shell and an IMPACTIUM™ lining. These covers are either ugly or bulky. Instead, they have a very fashion-forward look that can easily fit in your back pocket. It doesn't offer the same visual variation as Otterbox, however.
Speck cases have an overall consistent thin, light-weight feel. The Speck Presidio Perfect-Clear cases offer high-quality transparent covers; whereas a similarly structured Presidio2, Pro is its solid color counterpart. Moreover, each company has its own cases with easy-grip functionality, but they use very different approaches.
The Speck Presidio Grip has a raised patterned design that provides a no-slip grip. On the other hand, Otterbox offers PopSockets which makes handling your phone easier. Anyone of these design elements can be a determining factor for you. So, keep those eyes and minds open to discover which case may be right for you.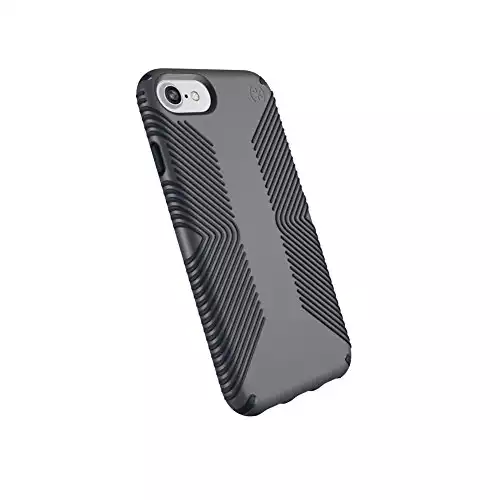 Speck Products Presidio Grip Case | Amazon
With an ultra-slim design and superior impact protection, Presidio Grip is a premium iPhone case unlike any other. It's designed like a fortress, with a protective perimeter to keep shock away from your iPhone.
Buy at Amazon.com
Buy directly at Speck
We earn a commission if you click this link and make a purchase at no additional cost to you.
05/24/2023 09:15 am GMT
Texture
The texture is an often overlooked feature of a phone cover. What does it matter how the case feels like? Smooth surfaces are comfortable to touch, but it wears down easily after repeated use.
On the other hand, a textured surface offers grip and increases the life of a product case. Both companies offer an array of products that fall on either end of the texture scale. Speck typically has a non-glossy finish as matte covers will reduce overtime wear and will be easier to hold. Its Presidio Perfect Clear line consists of glossy-transparent covers.
But, the Presidio Perfect Clear + Grip adds in their popular patterned design to make it easier to hold. Otterbox mainly features its smooth finish. But it does employ the strategic use of materials to provide a comfortable and non-slip grip.
If you need a good grip phone you can comfortably use with winter gloves, Speck cases are a good option. Else, it might just be a matter of what feels easy and good to hold in your hands.
Protection
The main factor of our Otterbox vs Speck comparison. Does Otterbox provide better protection with its bulk? Or, can Speck's light-weight design still manage to keep your phone safe?
The amount of protection you need will depend on the nature of your activities and lifestyle. Otterbox has a greater range of protection with its transparent cases offering basic levels while its Defender Pro has a hard shell for maximum security. Whereas Speck cases can sustain an impact from as high as 13 feet.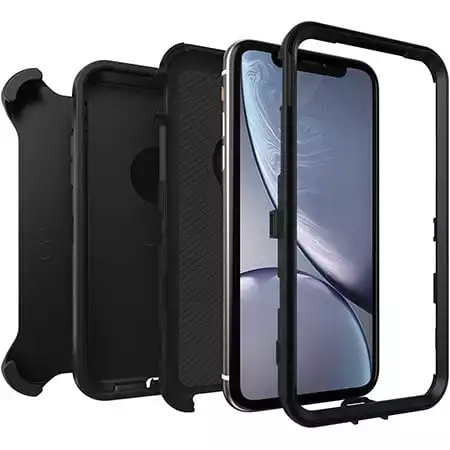 Defender Series Screenless Edition | OtterBox
Protect your iPhone XR with legendary and tough Defender Series Screenless Edition. Direct screen access, a non-slip grip and an included holster make this a hard working case that's built for the job and ready for weekend adventures.
Check Price
We earn a commission if you click this link and make a purchase at no additional cost to you.
The Speck Presidio Folio has the lowest drop protection threshold of 10 feet, but it also offers additional utility with its built-in stand and card-holding capabilities. Moreover, Speck is certified as using military-grade standards in the construction of their products. Otterbox, on the other hand, claims to use similar standards and testing but is not certified.
Overall, Otterbox cases offer more protection to users, but Speck has more consistent and equally impressive protection capabilities.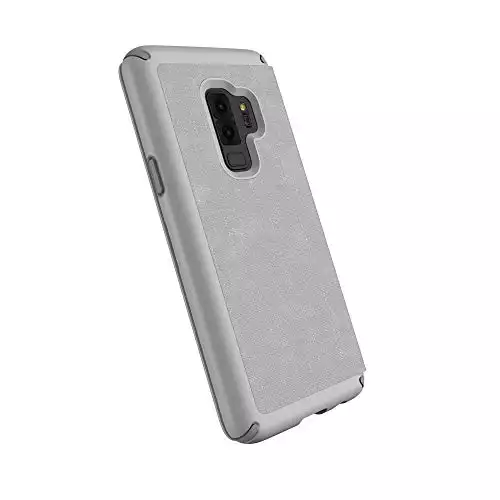 Speck Presidio Folio Case | Amazon
With hidden card slot holds up to three cards for quick access. Secure flap keeps your cards from falling out and completely hides your cards from view, so thieves can't see them or steal your card information.
Buy at Amazon.com
Buy directly at Speck
We earn a commission if you click this link and make a purchase at no additional cost to you.
05/24/2023 11:09 am GMT
Functionality
As premium phone case brands, both companies understand their consumers well. When looking at their functionality we examine how the phone cases work and whether there are any additional elements that may sway your decision.
Speck has a slim design with a minimalist aesthetic. There is no loud branding or logo and even its patterned designs have a unique, but subtle look. Due to this, its cases are easy and comfortable to use while also being travel-or-holder-friendly.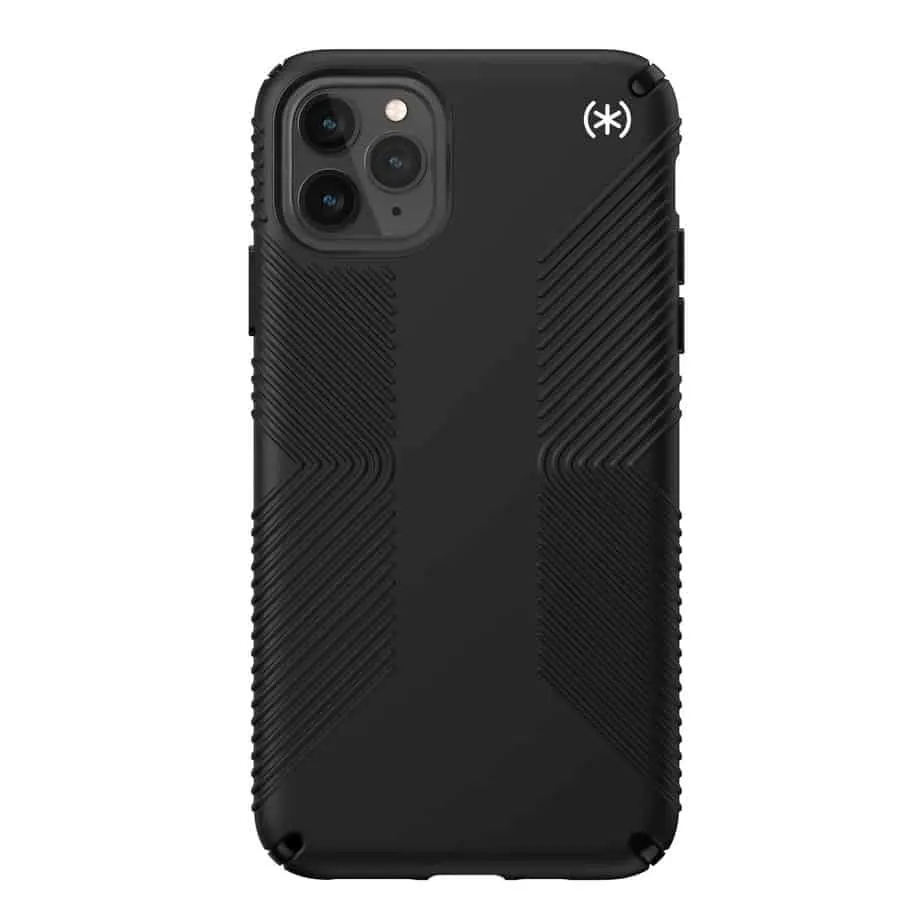 Otterbox cases, however, have their own signature design which is generally bulkier than its competitors. As such, you may want to look at your outdoor gear and backpacks to ensure your eventual phone case can easily fit where it needs to.
As mentioned above, both companies have grip functionality provided in different ways. But, each also has a product with light wallet functionality. The Otterbox Strada, Speck Presidio Folio and Speck Presidio Wallet all come with the capability to hold up to 3 cards.
Therefore, when it comes to functionality, Otterbox vs Speck cases are a tie. They have similar features implemented in their own unique ways which can each offer something to its users.
Smartphone compatibility
Both Speck and Otterbox offer products for a wide range of smartphones, including smartphones:
Apple phones from iPhone 5 till SE (2nd gen)
Apple accessories such as Airpods, Apple Watch, and iPods
iPads from 5th gen till iPad Pro (4th gen)
Samsung Galaxy from S10 till S20
Google, Motorolla, LG, Microsoft, Amazon, Huawei, One Plus, and many others…
So, they tie in this regard as well.
How to fit the Speck and Otterbox Cases onto your phone
Speck cases are as simple as slipping on your phone to fully secure it. It stays in place until you intentionally try to take it off. Some Otterbox cases do perform in a similar way, but their maximum protection cases will require additional steps, which includes:
Separate the two Otterbox case layers from each other
Insert your phone inside its back section
Place the top frame on top
Press edges down to latch them on securely to your phone
For ease of taking on and off, Speck has a slight advantage over Otterbox's full phone encasing which will require a tool to take off.
Comparing Otterbox vs Speck Cases – Pricing
Being direct competitors, both companies have a similar price point for their products. But, there is a slight difference. Speck cases will run you typically around $50 with its latest premium product, the Speck Presidio Armor cloud, costing under $60.
There are Otterbox cases that cost less, with a price of $30. However, most of their line-up and best selling products are around $60-70. They also allow you to customize your own case which increases the price to around $80.
Both Otterbox and Speck are priced higher than standard market prices. But due to the protection they provide, we're confident they'll be able to keep your smartphone secured and give you the peace of mind you need.
Otterbox vs Speck Cases – Pros and Cons
Pros
High-impact resistance with a high-quality construction
Multi-layered, military-grade standard protection
PopSocket and Wallet functionality can be added
Thoughtfully crafted design
Comes in various styles and designs
Cons
Cases are bulky compared to other competitors
Port covers can have dust build-up
Expensive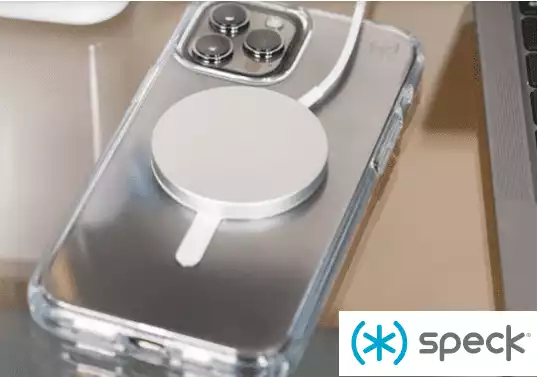 Protective Cases for iPhone, iPad, MacBook, Samsung | Speck
Speck makes products that are designed for impact to protect the tech you rely on. With a balance of slim lines and military-grade protection, we provide a difference you can see and feel.
Check Prices
We earn a commission if you click this link and make a purchase at no additional cost to you.
Pros
Sleek, durable phone case
Provides 2 layers of protection
Resists impact from high as 13 feet
Comes in various styles and designs
Cons
Lacks design variety
Premium price
Alternatives to Spigen & Speck Cases?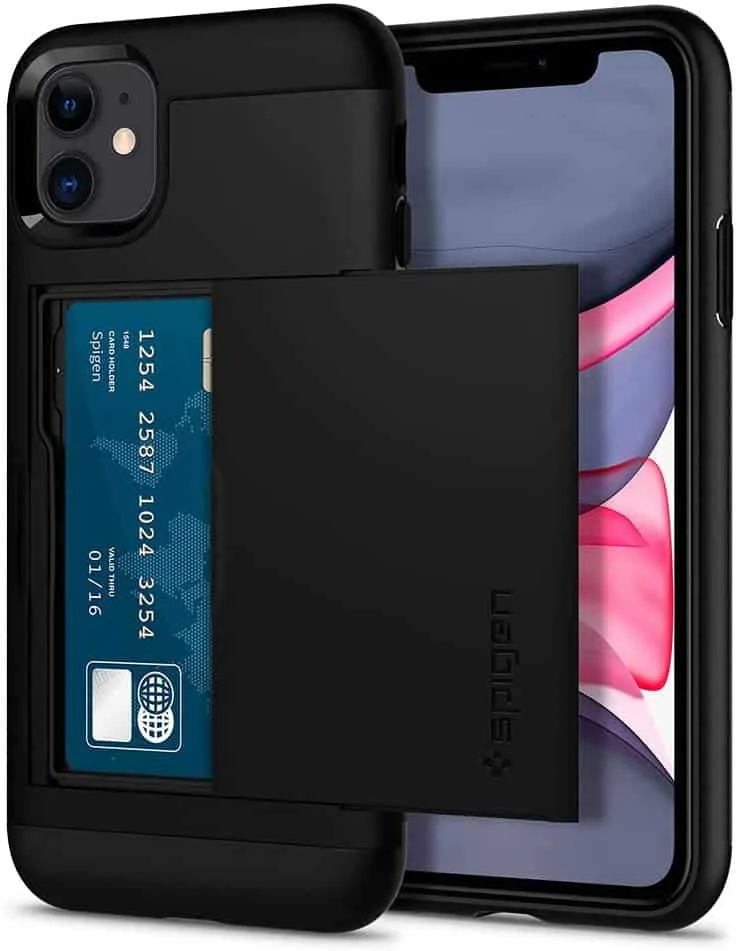 Premium cases have their own appeal and functions, but if you're on a budget, you still have some good options available. Spigen is definitely one such alternative. Spigen Slim Armor cases have an affordable price tag while offering some premium features.
Their cases are a mix between Otterbox and Speck in their design and features. Instead of relying on costly materials, Spigen cases innovate to provide excellent shock and impact resistance with primarily TPU material.
They also employ a 2 layer system with their outer backshell being hard plastic which helps to break falls. Overall, if you're looking for a cheaper alternative, Spigen might be worth looking into.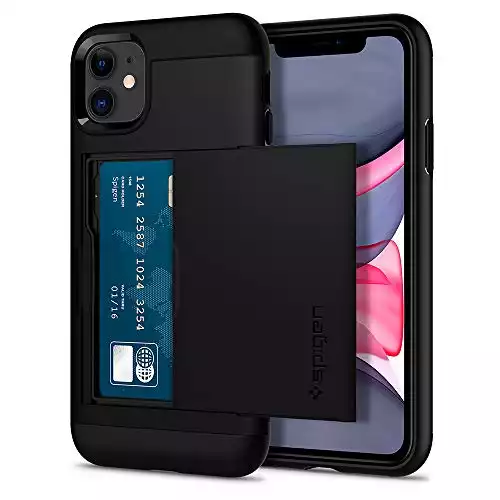 Spigen Slim Armor | Amazon
Absolute Protection = Dual Layers + Air Cushion Technology. Exterior card slot holds up to 2 cards. Shock-absorbing TPU interior + polycarbonate exterior. Minimal design is slimmer than wallets and sleek in appearance.
Buy at Amazon.com
We earn a commission if you click this link and make a purchase at no additional cost to you.
02/14/2023 04:19 pm GMT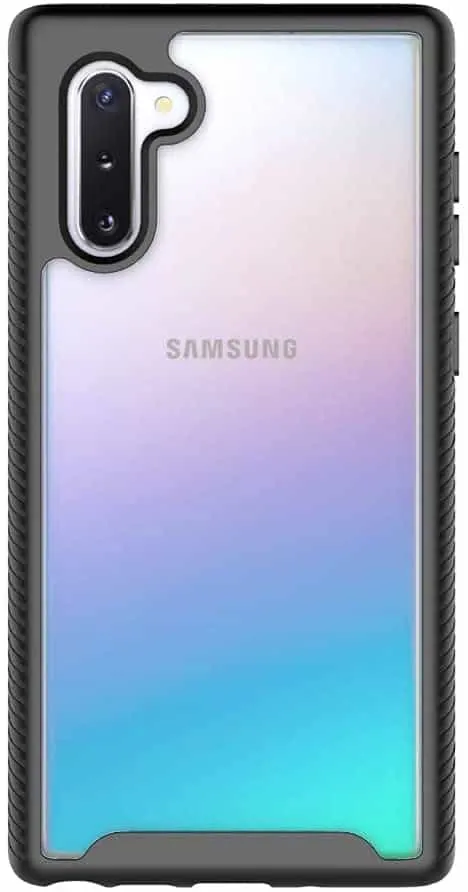 The Saharacase Heavy Duty series case is another mid-tier premium slim case. It is military-grade certified and uses layered protection to absorb shock.
The Saharacases are inspired by the Saharan desert and are made for adventures. It comes with a built-in screen protector so you don't want to worry about scratching or nicking your phone's screen.
With its patterned side, the cover is manufactured to be anti-slip; therefore it is a good, reliable companion for most adventurers.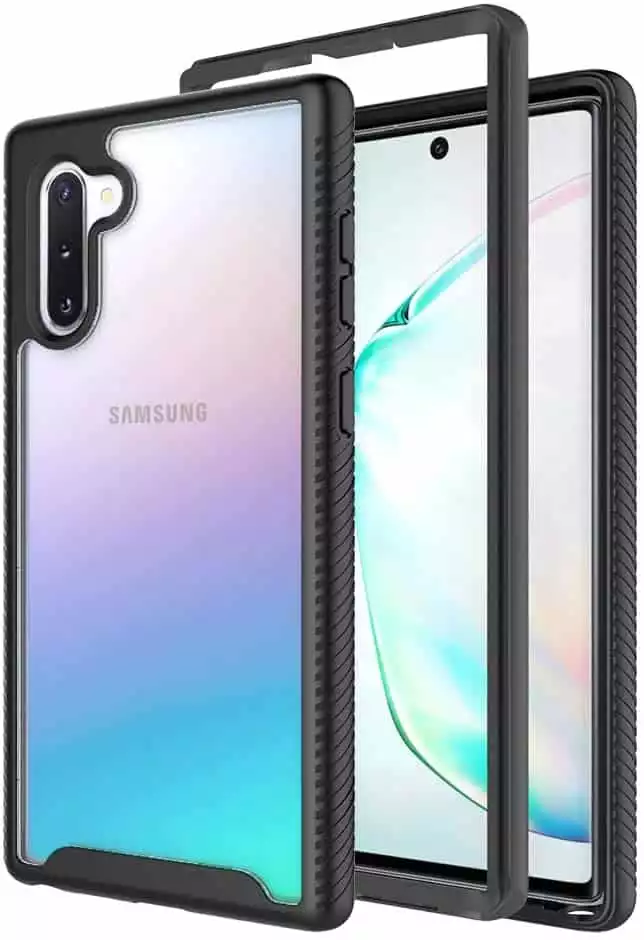 SaharaCase-Protection Series Case Heavy Duty | Amazon
The SaharaCase Full Protection Series Case is a protection solution designed for people with on-the-go lifestyles. Protection against heavy drops and impacts, without the bulk and extra weight SaharaCase manufactures cases using premium shock absorbing rubberized and hard plastic materials. The case features a reinforced shock absorbing bumper, a raised bevel around the screen for increased LCD protection, while remaining lightweight and thin.
Buy at Amazon.com
We earn a commission if you click this link and make a purchase at no additional cost to you.
02/14/2023 09:59 am GMT
Frequently Asked Questions about Otterbox vs Speck Cases
Question: Are Speck cases good?
Answer: Speck cases are great for protecting your phone with powerful drop protection and lots of style options, too.
Question: Will the Otterbox and Speck Cases protect my phone from drops?
Answer: If you're looking to fully safeguard your phone, Speck and Otterbox cases are excellent covers. They are constructed using military-grade standards with Speck products being certified. Each has its own unique protection mechanism but provides excellent coverage. For instance, Speck provides drop protection up to 13 feet and it has numerous grip hold options for added security. On the other hand, Otterbox has a durable construction, but also comes with a built-in screen protector option to fully guard your phone. Regardless of your choice, both companies offer excellent phone protection to its users so they don't have to worry about damaging their smartphones as they go about their day.
Question: How long will the Spigen and Otterbox Cases last?
Answer: Unlike the cheap plastic phone cases, these premium cases are designed to be long-lasting. If your protective case wears down over time, it can result in vulnerabilities that can damage your phone. As such, both companies use high-quality materials to add resistance and shock impact, while ensuring the phone case remains intact throughout. There is no definitive timeline for replacing your phone case. Instead, you can most likely make it last for a long time if proper care is taken. That is, don't be reckless and keep the phone case clean at all times.
Question: Do I get a warranty with the Speck and Otterbox Cases?
Answer: Both Otterbox and Speck provide a lifetime warranty to their users which further testifies their product's qualities and abilities. To learn more about their warranties, visit: Speck Cases Warranty Otterbox Cases Warranty
Question: Are the Otterbox and Speck Cases easy to fit and take off?
Answer: All Speck cases can be easily slipped on and off. Once in place, however, the phone is secured locked in, and cushioned. Otterbox does have similar options available, but cases like the Otterbox Defender encases smartphones within themselves which requires the above-described instructions. Each Defender case also comes with a tool that can be used to take the case off. Overall, Speck cases are easier to fit and take off by users.
Question: Are Speck or Otterbox Cases Waterproof?
Answer: No. Seeing as most phones are waterproof themselves, the phone cases do not focus on being waterproof themselves.
Question: Will the Otterbox and Speck Cases fit my smartphone?
Answer: You can check out the product listing for Speck and Otterbox on their respective websites. Each company has a wide variety of options available for different smartphone companies. Their major options available have been outlined above.
Question: Can I get an Otterbox and Speck case to fit my tablet?
Answer: You can find a number of protective cases specifically made for different tablets. Although Otterbox definitely has wider options in this area.
Our Verdict: Otterbox vs Speck Cases – Which is better?
In conclusion, both premium phone case brands provide a robust solution for smartphone users. They have an array of products that cater to your needs and preferences. Their prices may be high, but so is their quality. But, which out of the two do we recommend?
Otterbox cases are famous for their high impact resistance. They're the go-to phone company for individuals needing maximum protection. They're a great option for campers, hunters, and hikers. But, their sizable hold is a definite downside.
Speck cases are sleek, shock-absorbing phone cases that offer drop protection from up to 13 feet. With their impressive looks and traits, Speck cases can be an excellent option for climbers. The added grip will help stabilize the phone in your case and it can be easy to operate even when using gloves.
When it comes to our preferred recommendation, our vote is to stick with the Otterbox cases. Despite Speck's slightly less expensive line-up, we care MOST about durability, protection and usability in harsher settings. Speck is fine for casual settings e.g. "people who drop their phone alot", but Otterbox more ably covers a wider set of rugged conditions.
Our Pick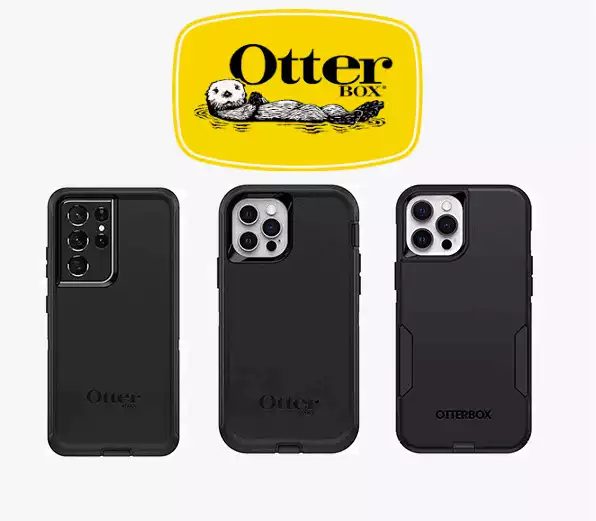 Bottom Line Summary: While Speck cases are decent casual to moderate use options, it's clear that Otterbox offers better protection and customization here. They have pioneered durable cases and still lead the pack today.
That said, you cannot go wrong with either, and picking the case that fits your individual profile is far more important in order to keep your phone safe at all times.
Must Try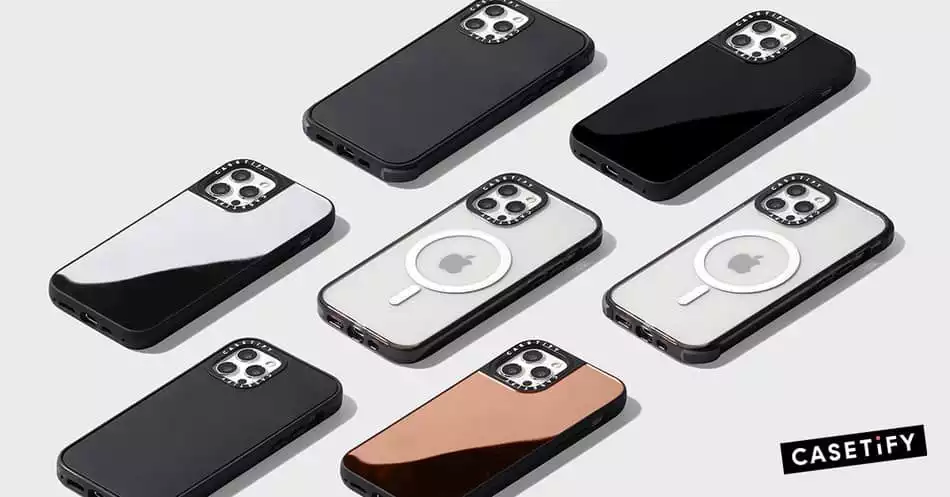 MagSafe Compatible Impact Cases | Casetify
One of the new features of the iPhone 12 Pro Max is MagSafe. These cases will allow you to freely utilize the MagSafe functionality plus they are customizable. The supported technology extends to a family of beloved CASETiFY products, including the best-selling Impact Case.
Check Price
We earn a commission if you click this link and make a purchase at no additional cost to you.
Further Reading on Tough Smartphone Cases: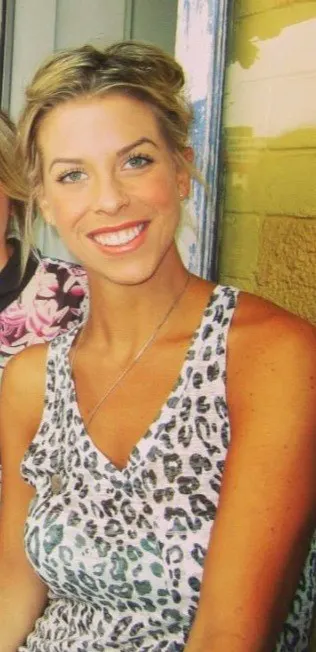 Jodie Chiffey loves the outdoors. If you aren't sure where to find her, check the nearest dirt trail. She loves being outdoors and spends a good deal of time reviewing products like clothing, footwear, and other outdoor gear.
Jodie is a full-time blogger who reviews a lot of the products for us. She writes many of our backpacking gear reviews, outdoor skills advice, and information, and helps visitors find the best destinations for backpacking, camping, hiking, and a lot more.
If Jodie's friends have a travel or outdoors question, they know who to ask and that's why we featured on our website. Now you can get the same great advice her friends enjoy, so you know where to go and what gear to take with you.