Okay, don't hate me, but I used to be one of those people who would walk around with their phone NOT in a case! Anyway, three phones down (one off a boat, one off a cliff, and one down the toilet!) and I decided it was time to take the safety of my possessions seriously!
Whether you're into hiking, camping, mountain biking, climbing, or any iteration of outdoor activity, you're going to want peace of mind when it comes to keeping your phone intact and in one piece.
Apart from the fact your phone can be a literal lifeline if you get yourself into a sketchy hiking or camping situation, we also capture so many special moments on our phones, and if your memory is as bad as mine, you'll want a reminder now and then of the incredible adventures you've been on.
So, you're looking for a phone case and you'll need to decide what are the most important features to you. Do you just want a case that is durable, tough, and will protect your phone from falling out of your pocket during a hike? In that case, you might end up having to compromise on style and fashion.
Do you want a case that will also hold your cards and ID so you can travel lighter? Do you want a waterproof case? Or do you want to find something that is a healthy mixture of all these things?
Whatever it is you have in mind, Speck vs Spigen are two highly esteemed brands that have a huge range of phone cases designed and manufactured with you in mind. At first glance it may seem like these two brands are very similar, however, we're going to help you differentiate between the two and figure out whether you want a Speck or a Spigen phone case next.
Main Differences Between Speck vs Spigen Cases
The main differences between Speck vs Spigen Cases are:
Speck cases are generally slightly more expensive than Spigen cases (around $10 more on average)
Speck has phone cases for a few more brands than Spigen, although they both have cases for all the most popular phone brands
Spigen has five very distinct lines of phone cases whereas Speck does not
Spigen has a slightly larger range than Speck when it comes to the number of phone cases to choose from for each phone model
Exploring Speck vs Spigen Cases: Features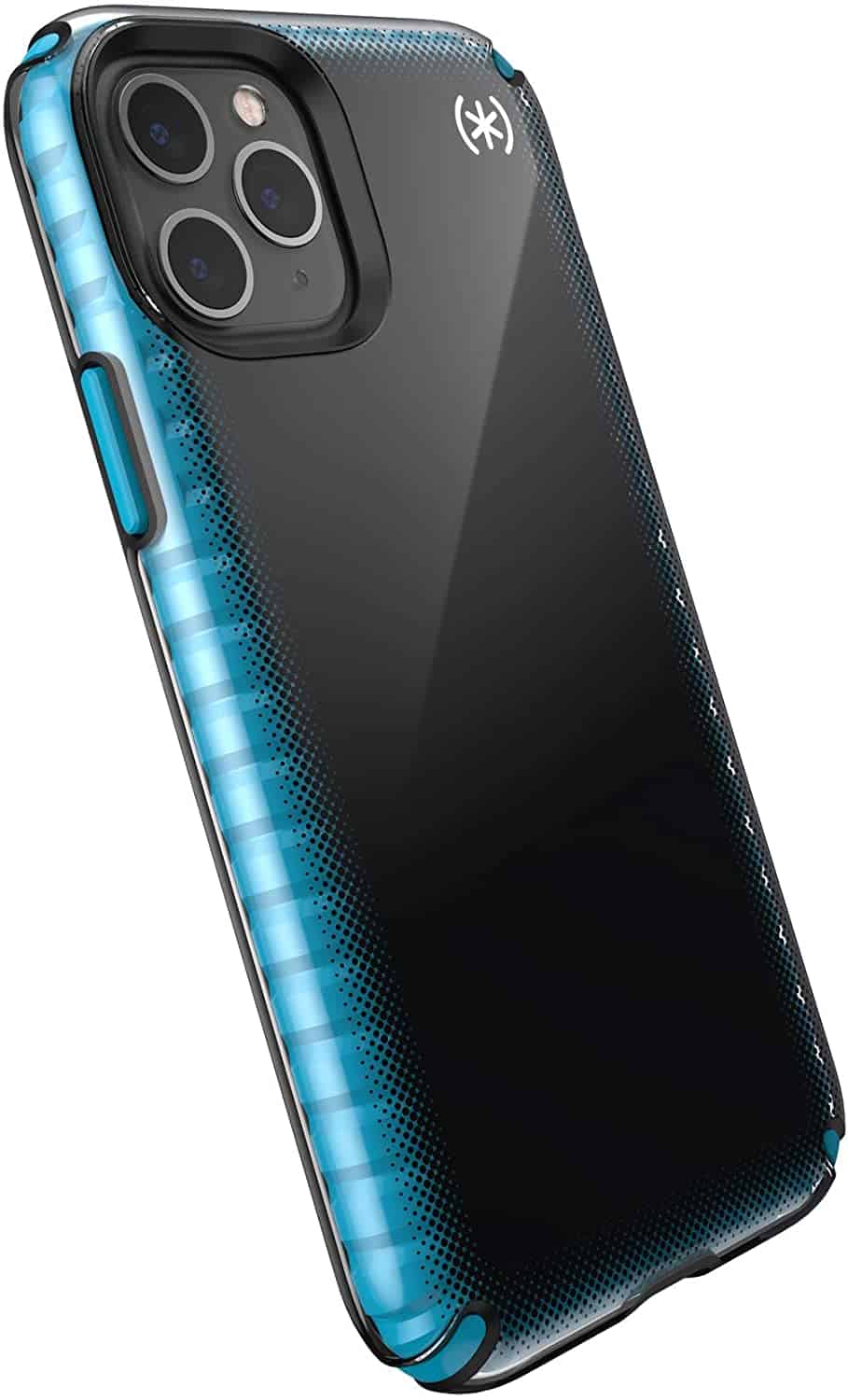 Let's get into the nitty-gritty of what separates these two brands. We're going to go through all the main features you'll be looking for when deciding which brand to go for with your next phone case.
Design
When it comes to design, Spigen takes the edge for range and diversity. Their phone cases all have very distinct styles and designs that set them apart from each other whereas a lot of Speck's phone cases have more similar looks. This isn't necessarily a bad thing! Why mess with a good thing, right?
Spigen has the design of their phone cases split into five very distinguishable lines.
Hybrid:

This range of phone cases aims to be the "best of both worlds" with a mix between security and style.

Armor:

As the name suggests, the Armor range is all about protecting what's yours. These cases are slightly bulkier but they'll help protect against even the hardest fall.

Thin fit:

These cases are slimline. They'll still give your phone some protection but they're not made for rigorous outdoor use.

Liquid:

The liquid range is a snug fit for your phone. It won't provide as much protection as the other ranges but it will help with the grip on your phone. Some of these options are clear so you can see the original color of the phone also

Wallet:

This one does what it says on the tin and doubles as a phone case and place for your ID or credit cards
Within these lines, there are different variations and different color options to choose from also so even though you're choosing a phone case from a well-known, successful brand, you feel like you're getting a phone case unique to you and your needs.
Speck's phone case designs are simpler and they look more similar to each other. There are of course a few different color choices for you though. Just because a phone case design is simple though, doesn't mean it's bad. Speck focuses a lot of their energy and attention on making their phone cases as functional as possible. "Protection without compromise" are the very words they use to describe themselves and it is evident, especially in the newer Presidio 2 range.
Texture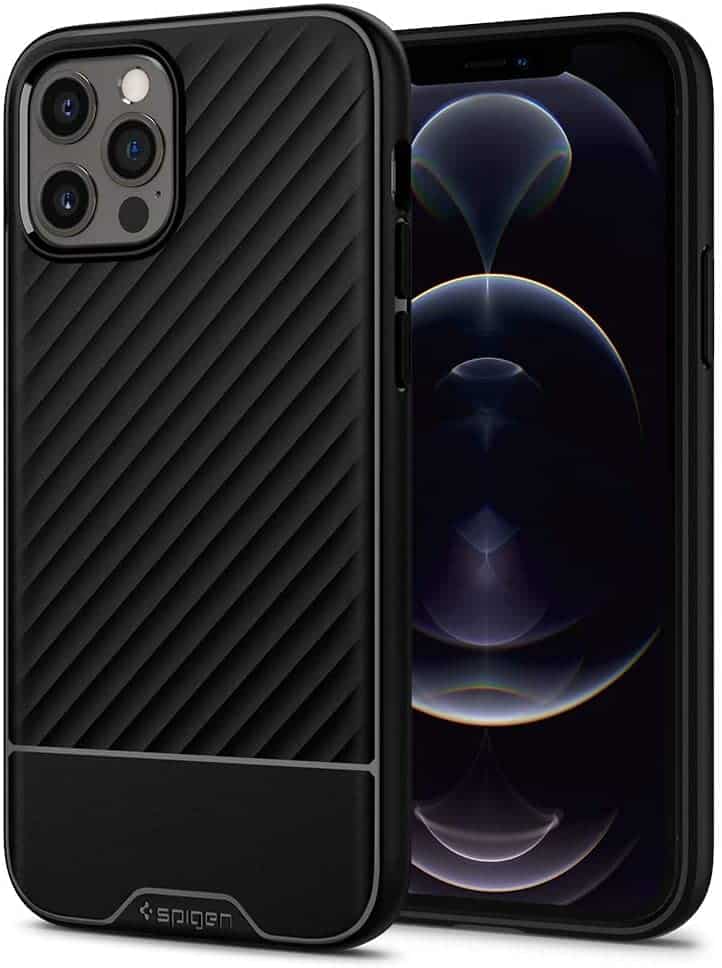 The texture of a phone case can make ALL the difference. Everyone has their preferences on this one but I like a good grippy feel to the case. It just gives me more peace of mind, especially when out climbing or hiking, that I'm not as likely to drop my phone when I grab it for that ultimate IG shot.
Both Speck and Spigen have very different approaches to texture on a phone case. Speck is keeping it simple. They've got two types of case; no grip and grip.
The grip style is functional but still looks very sleek and high-end. The "grip" style that they've chosen is used on a variety of different cases for different phone models, and you can add this style to pretty much any phone case they have, whether it's the Presidio or the MagSafe versions.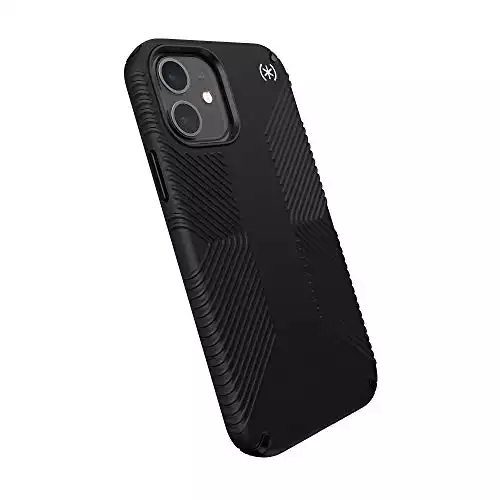 Spigen, on the other hand, has a lot of different designs that have no texture, some texture, or a lot of texture. For example, the Slim Armor range has texture on the top of the case, around the camera. This looks super cool, however, it doesn't exactly add any functionality to the case.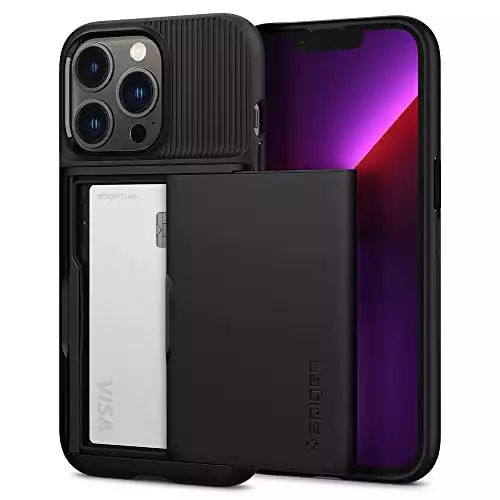 Spigen Slim Armor CS Designed for iPhone 13 Pro Case | Amazon
The Slim Armor CS for the new iPhone 13 Pro combines extreme defense with on-the-go storage. Designed to be slim and pocket-friendly, the dual-layer structure is built with Air Cushion Technology packed into every corner for bolstered drop defense.
Buy at Amazon.com
We earn a commission if you click this link and make a purchase at no additional cost to you.
02/14/2023 05:24 pm GMT
On the other end of that, you've got the Geo 360, Core Armor, and Nitro Force cases which all have tons of textures, all look completely different and all offer functional texture to help you grip onto your phone or to add some drop protection.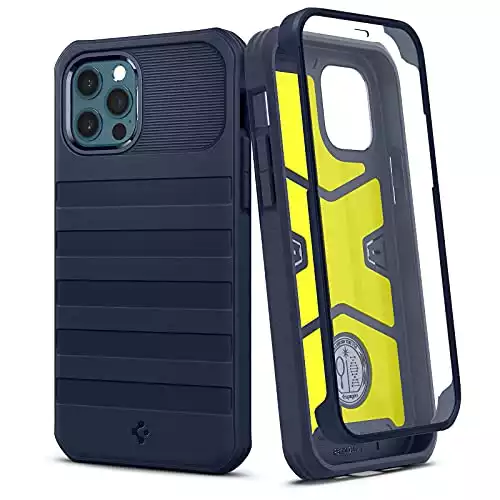 iPhone 12 / 12 Pro Case Geo Armor 360 | Amazon
Challenge accepted. iPhone 12 / 12 Pro Case Geo Armor 360° heavy-duty protection is made securely with textured grip and raised corners to handle impact from all around. Inspired by off-road vehicles, its slim yet rugged design has embedded impact foam, screen protection with flawless touch response and is certified for Military drop protection.
Buy at Amazon.com
We earn a commission if you click this link and make a purchase at no additional cost to you.
02/14/2023 04:04 pm GMT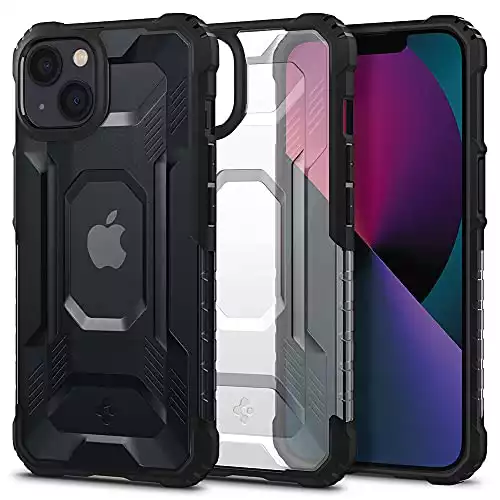 Protection
Speaking of protection, this is probably one of the most important things that people are looking for when choosing a new phone case so let's get into it and see how Speck and Spigen fare.
Out of all the lines Spigen has for their phone cases, we're looking to the Armor range for the most protection, however, Spigen doesn't give too much away when it comes to informing their customers about the protection features of a specific phone case.
We're looking at the Tough Armor iPhone 13 case but all Spigen mentions are that it uses extreme impact foam under a couple of layers of durable polycarbonate material. That being said, one customer in their review did say that they accidentally threw their phone off a second-story building and when they retrieved it there wasn't a single scratch on the phone! So maybe Spigen isn't shouting about their protection features because the phone cases are speaking for themselves!
Speck is a brand that values ingenuity, progression, and quality. They hire the best of the best to come up with the most innovative ways to protect our precious smartphones and they have delivered. The new Presidio2 line features an entire subsection called Armor Cloud and it's this technology that protects your phone from a 16-foot drop! Yes, Speck has increased the drop protection by 3 whole feet in this range.
Imitating the workings of an airbag, the Armor Cloud technology has tiny air capsules that compress with impact. Essentially, the case takes all the heat and your phone takes none of the damage. Pretty smart, eh?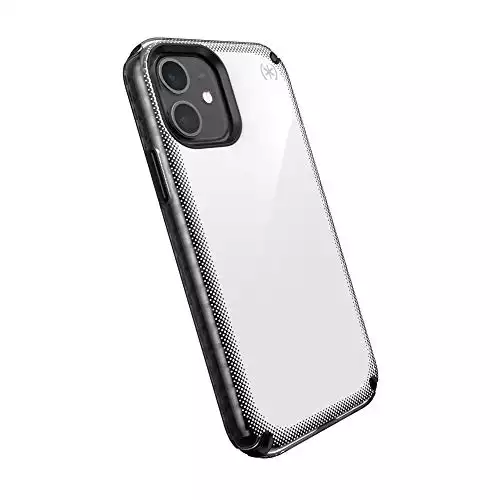 Functionality
Of course, we don't want a phone case that just looks pretty; it needs to be functional for our needs too. Both Speck and Spigen have been in the phone case business for years and therefore all their phone cases have been designed, tested, and manufactured with functionality as a high priority.
The functionality of a phone case will ultimately depend on you as a person. If you're an avid hiker, then having a phone case that is sleek enough to fit into a specific pocket and textured enough so you won't be dropping it when trying to snap those ultimate mountain hike photos will be a high priority.
Alternatively, someone who is around water during their recreational activities will want a waterproof case as a regular phone case wouldn't be functional for them.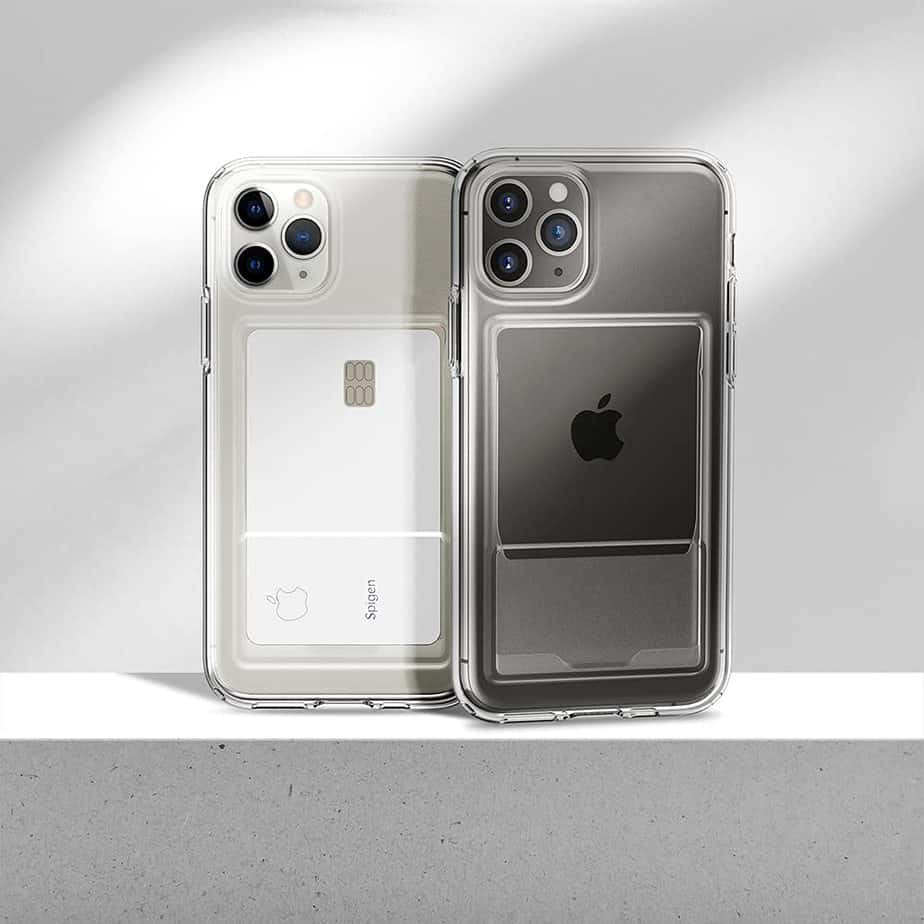 Both Speck and Spigen make phone cases that are MagSafe compatible so iPhone lovers out there do not need to worry about this aspect. Spigen does inch ahead when it comes to offering cases with different functionalities like this iPhone 13 Crystal Slot case that has a little see-through slot on the back for your card.
It's perfect for anyone who hates taking out a bag and just wants to carry everything they need in their pockets! Spigen has a whole range of wallet/phone case combos that take functional to a whole new level.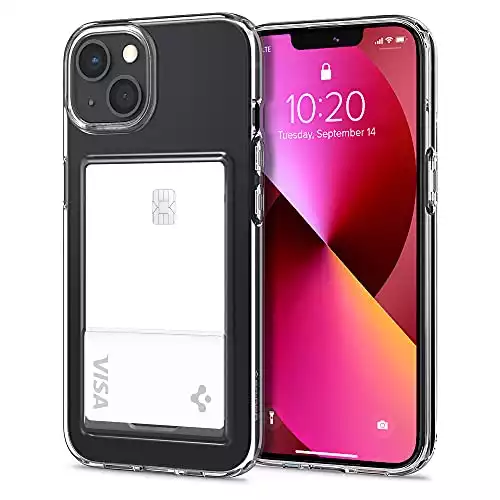 How to Fit the Speck and Spigen Cases Onto Your Phone
Almost all of Speck's phone cases have a simple installation. Just remove your old phone case, clean your phone and ensure it's dry and then push each corner into the Speck phone case. It should fit like a glove and be easy to take on and off.
Spigen has a lot of basic phone cases too that will just pop on and off but they also have some more complicated ones like the Geo 360. As the name suggests, this case offers 360-degree protection so you'll have to put the front and back of the case on your phone and push together each corner to ensure it's on securely.
Comparing Speck vs Spigen Cases: Pricing
Both companies have fairly similar pricing, although Speck comes out slightly more expensive on average. When you compare both brands' simple phone cases, Spigen comes out much more affordable than Speck. Some of Spigen's phone cases do reach the same prices as Speck's, however, these cases have noticeably more features like card slots, a lot more protection, or an entire wallet built around the case.
On average a phone case from Speck will set you back between $30-$50 whereas Spigen offers cases for around $20-$40 on average.
Speck vs Spigen Cases: Pros and Cons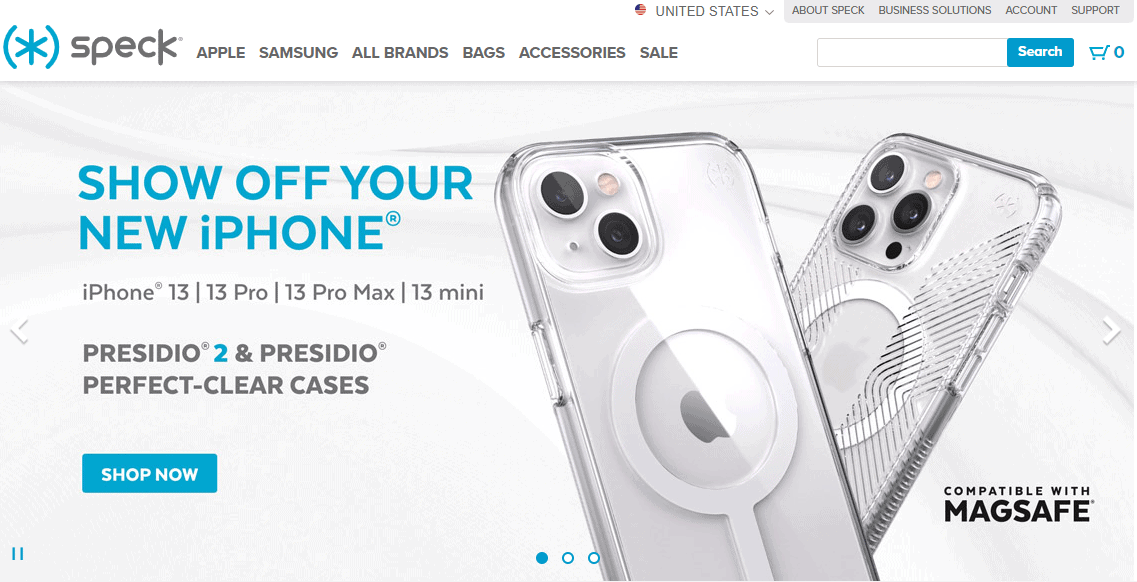 Speck Cases
Pros
High-tech innovative Armor Cloud technology
Protected against a 16-foot drop
Antimicrobial Product Protection with Microban
Makes cases for 14 phone brands
Cons
Quite expensive for a basic case
Only two main styles
Spigen Cases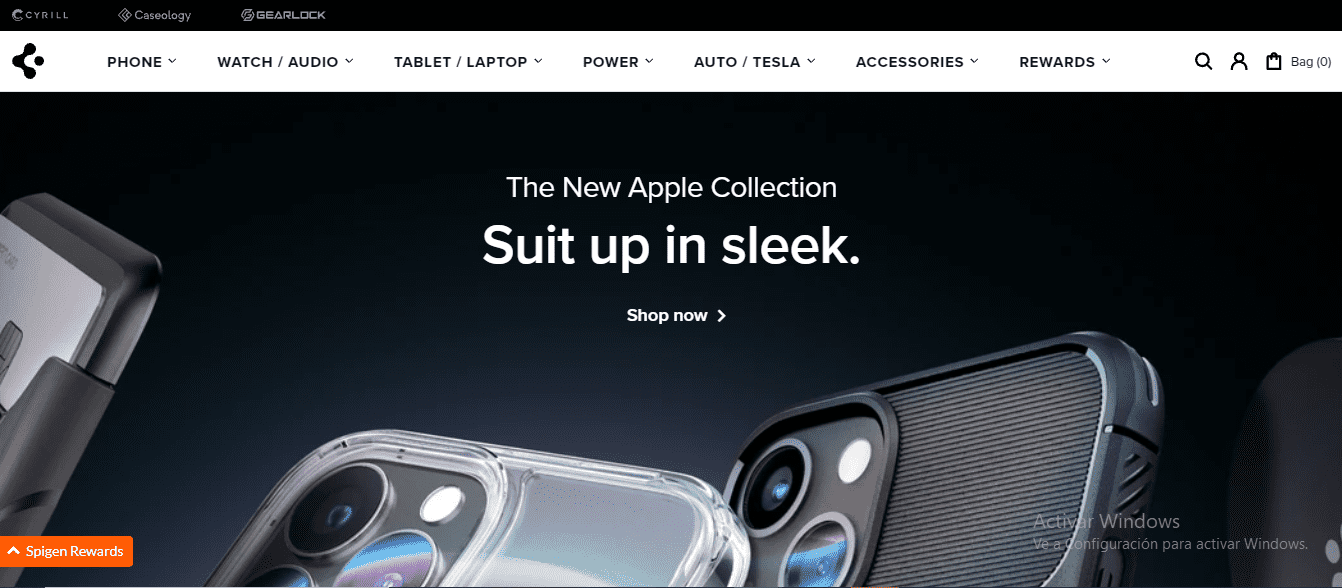 Pros
A huge range of cases to choose from
5 distinct lines with different functions and designs
Budget options and premium options
Makes cases for 11 main phone brands
A lot of color options
Cons
Not a lot of information about the impact resistance of the cases
Safety features not explained fully on the website
Are There Any Alternatives?
Of course! There are always alternatives and here's a couple of my favorite ones.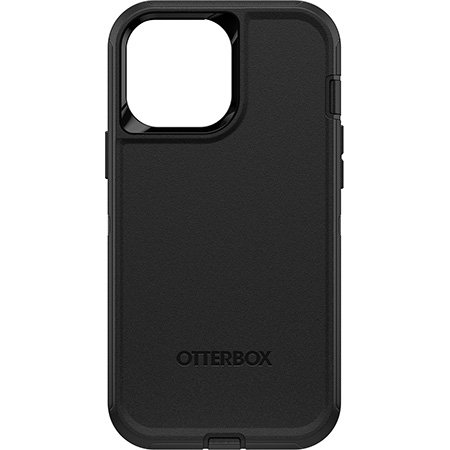 The Otterbox Defender rugged phone case is said to be ideal for outdoorsy people like me. It's reliable, durable, and has been through some of the toughest shock tests any phone case has been through. It has a sleek, minimalist design but doesn't be fooled; under the understated exterior are 3 layers of protection against whatever you plan to throw at it. If you want to delve into the Otterbox Defender phone case in a bit more detail check out this article.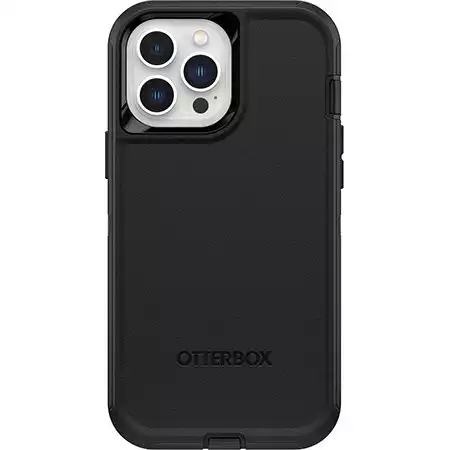 Protective iPhone 13 Pro Max Case | OtterBox
Handle any adventure with OtterBox Defender Series, the protective iPhone 13 Pro Max case that delivers legendary defense. Its multi-layer construction guards your device against serious drops, dirt, scrapes, and bumps. Plus, the included holster doubles as a belt clip or hands-free kickstand.
Check Price
We earn a commission if you click this link and make a purchase at no additional cost to you.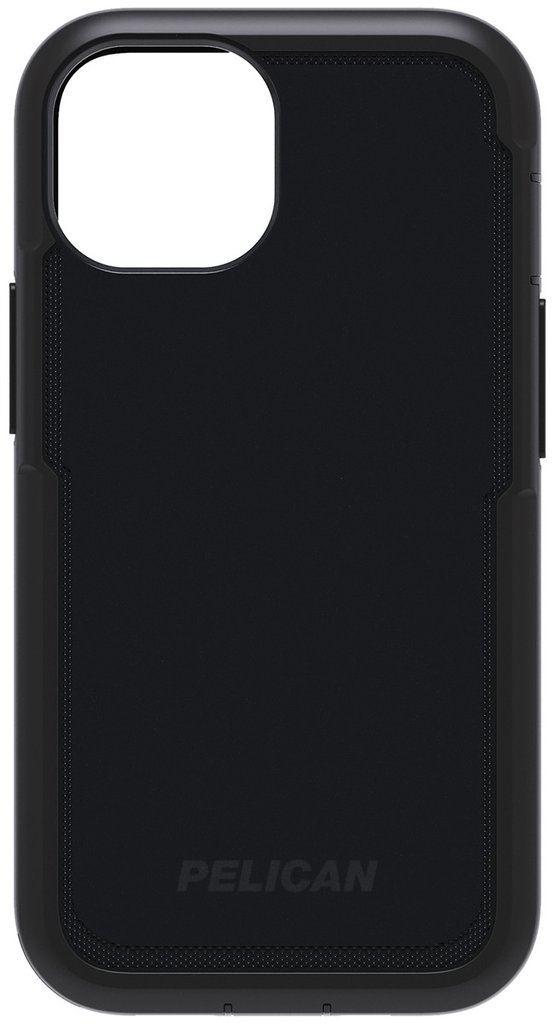 If you want a spare-no-expense, it'll practically bounce back off the floor and into your hands unscathed, kind of phone case, then you need to check out Pelican. Their technology has helped protect emergency equipment, scientific equipment, and the armed forces!
And now they're here to protect your phone with the Marine Active Case. It's rated to be able to withstand an 18-ft drop, the highest rating we've seen so far. Not only that, it's waterproof, sleek, ergonomic, and functional. The only downside; they only come in black or clear.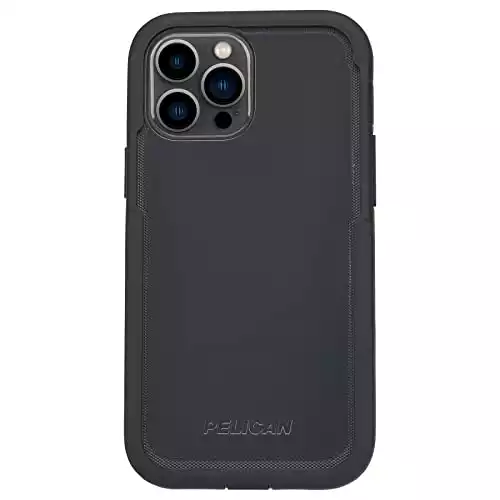 Pelican - Marine Active Series - Case for iPhone 13 Pro | Amazon
The Pelican Marine Active case shields your smartphone from the elements: water, snow, dirt, and dust. Pelican's slim four-layer shell protects your smartphone from impacts and drops up to 18 feet. When your life demands the ultimate in device protection, count on the Pelican Marine Active series.
Buy at Amazon.com
We earn a commission if you click this link and make a purchase at no additional cost to you.
02/14/2023 04:49 pm GMT
FAQs
Question: Are Speck clear cases protective?
Answer: Yes. Even Speck's clear cases are equipped with clear impact technology and can withstand a 13-foot drop.
Question: Is Spigen a good case brand?
Answer: Spigen is a phone case brand with thousands of positive reviews. Spigen cases are protective, innovative, stylish, and affordable.
Question: Are Speck grip cases good?
Answer: The grip cases by Speck, such as the Presidio 2 Grip, are extremely popular. Customers love the feel of the grip pattern on the back which helps prevent any accidental drops. These cases come in a variety of colors and offer protection against a 13-foot drop.
Our Verdict: Speck vs Spigen Cases – Which are Better?
If your only concern is phone protection against drops, and budget isn't an issue, then I would suggest a Speck phone case. Speck puts them all into the development of new technology to make their phone cases even more protective than the last ones, as shown with their Presidio 2 range which can withstand a drop 3-feet higher than the original Presidio range.
However, there are not a lot of design and color options, therefore if you want more choice and a phone case that'll feel unique to you and your needs then I would go with a Spigen phone case.
Still stuck? Take this quiz to find the right case for your needs: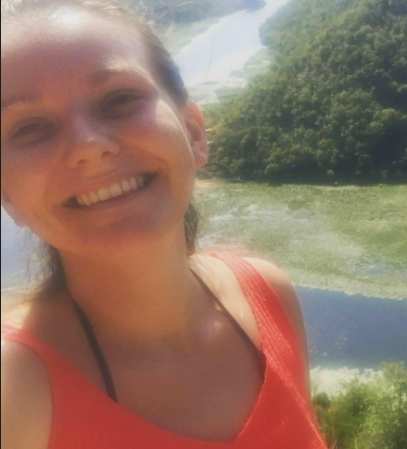 Daisy Hubbock loves spending time in the outdoors and has fun meeting random dogs along the way. Converting her van into her full-time home is her idea of fun. She loves traveling around the UK writing and exploring.
Daisy was born just outside of London, England. As soon as she turned 18, she went off on her first international adventure. She backpacked through Asia and learned how to travel on a tight budget. After learning these things, she had such a good time and wanted to teach other people how to do it as well.
As she travels, she spends a lot of her time volunteering helping animals, hiking, or hanging out with locals. Daisy enjoys finding little-known-to-tourist locations she can enjoy.