When it comes to iPhone cases there are literally thousands of options to choose from thanks to endless choices and combinations of colors, patterns, graphics, features, etc. You can find cases for as cheap as a few dollars up to high-tech and luxury cases that start at $100.
The average person will be content with a fashionable case that offers basic fall protection with a screen cover to help prevent the glass display. However, outdoor enthusiasts should consider investing in a higher quality case if they spend a significant amount of time outside.
Not only are iPhones quite expensive, making them an investment worth protecting, but they can also be a valuable tool for navigation or emergency phone calls. Purchasing an iPhone case that can adequately protect your phone from falls, rocky terrain, water, and dirt should be at the top of your to-do list if you are a hiker, backpacker, hunter, kayaker, or anyone that is more than just casually active in outdoor settings.
Just as you wouldn't buy a backpack or sleeping bag off the shelf without doing some research, don't make the mistake of blindly buying the first durable iPhone case you come across. The majority of the cases sold under the "Durable" or "Rugged" category are really only designed for daily use, just with a touch more protection. As an outdoor enthusiast, you should look specifically for cases designed for outdoor use.
One brand that came into the scene a few years ago is Snow Lizard. Snow Lizard is a small company dedicated to providing iPhone cases for "Xtreme living". The brand quickly gained the attention of adventurers of all types looking for a truly tough iPhone case that could outperform the competition and actually deliver on its promises of weather-resistance and drop protection.
Design and Features of the SLXtreme Phone Case
Snow Lizard describe their line of iPhone cases as being, "created specifically for extreme conditions, extreme adventures and extreme lifestyles". In order to achieve such a goal, they packed four main features into their case designs.
Waterproofness – Certified for a IP-68 water (and dust) rating
Ruggedness – Made with military-grade polycarbonate exterior for a MIL-STD 810-G drop rating
Built-In Battery – The bottom of case has a 5000 mAh lithium-ion battery with both lightning cable and micro USB charging compatibility
Solar Power Charge – Back panel of case has a monocrystalline solar panel to recharge your phone's battery
Additionally, Snow Lizard offers cases for the following models:
iPhone 6/6s – Retails $89.99 in Orange, Yellow, Black or White
[iPhone 7 – Retails $99.99 in Night Black, Break Up Country Camo, Signal Orange or Safety Yellow
iPhone 8- Retails $129.99 in Night Black, Break Up Country Camo, Signal Orange or Safety Yellow
iPhone 7 Plus/8 Plus – Retails $129.99 in Night Black or Break Up Country Camo
Snow Lizard also offers a 1 year warranty on all their cases and based on customer reviews are very good able honoring their claims.
Advantages of the SLXtreme Phone Case
The SLXtreme phone cases all have quality reviews backing them as a great durable iPhone case option. Although the case design isn't perfect (more on that below), this product line hovers around a 3-4 star out of 6 rating from most retailers.
Battery Functionality and Solar Power Charging are Nice Touches
Far too many battery phone cases don't live up to their expectation, but many customers were shocked to find that the battery pack in the SLXtreme has an impressively long life. The solar panel is also really handy for maintaining a good charge when exposed to sunlight. When you're relaxing at camp or fishing from a riverbank, leave your phone out with the panel facing up to charge your battery effortlessly.
Cases Check Out as Being Truly Durable and Tough
As soon as you pick up the case you'll understand why the substantial feel of it is so reassuring. This is by no means a slim-style case and it's quite thick, even compared to typical "high-durability" models. The MIL-STD 810-G rating means that this phone case has been tested to handle 26 drops from about 4′ (typical drop height of a standing adult using a phone). Snow Lizard puts this practically saying that the case will protect your phone from falls of roughly 6′ or so.
Great for Watersports and Similar Activities
The SLXtreme phone cases are waterproof down to 6.6′ for 30 minutes and those that have dared to take their's swimming or snorkeling have found that it holds true to the claim. Along with being incredibly waterproof, the SLXtreme phone case is also impervious to dust, dirt, sand, and other debris. This ensures maximum protection for your delicate phone.
Case Packaging Doubles as a Handy Dry Box
It might not be a benefit to the case design itself, but the fact that Snow Lizard made their case's packaging perform double-duty is worth mentioning. The product case functions as a small waterproof dry box, which can be used for storing keys, snacks, watches, and other small items that you may want to protect from rain or water.
For the most part, the SLXtreme cases are a good choice, especially if you want solar power charging abilities or just want a beefy, solidly-built case. However, before you purchase one of these cases there are a few things to consider first.
Disadvantages of the SLXtreme Phone Case
Sadly customers found there to be three major potential problems with the phone case design, not to mention the glaring issue that Snow Lizard may no longer be manufacturing these products.
Case Design = Bulky Feel and Heavy Weight
The bulkiness and heavy weight of this case can be a boon or a bane to users. While some really enjoy how large the case is, others find it to be an annoyance. They might have trouble gripping the case or the case may not fit well into pants' or backpacks' pockets. Also, be careful of using the lanyard that comes with the phone. The ring that attaches the lanyard isn't strong enough to handle the full weight of the case with a phone inside. More than a few customers have had the ring break, dropping their phone to the ground or into a river.
Battery Constantly Charges iPhone
Although it seems like a good problem to have, the fact that the battery system constantly charges your phone can be an annoyance. Many would prefer a system where charging was optional and they were able to use the backup battery once their actual phone battery gets low. This design of these cases means you have no control over charging your phone or not.
Poor Touchscreen Sensitivity and Sound Quality on Calls
The most common reason for this phone case being given a poor rating is the sound quality on calls. The SLXtreme is clearly a thick, bulky case and the fact that its water- and dirt-proof means that nothing can really get in. Unfortunately, sound also doesn't.
Many bad reviews cite that calls were sometimes nearly impossible to hear or, at best, they sounded distorted to the person on the other end. In addition, the thick clear material across the phone display isn't very sensitive and when wet it can be nearly impossible to use accurately until you dry it, and your hands, off.
Snow Lizard Seems to Have Stopped Production
Perhaps the most significant disadvantage of SLXtreme phone cases is that Snow Lizard seems to have closed production. A visit to their website will find missing pages and that all product pages are Out of Stock. The reason for this isn't clear, but it seems to be that the number of returns due to some of the problems mentioned above (particularly call quality) is a major contributing factor.
That being said, there were many happy customers as well that didn't find call quality or any of the other issues to be that much of a problem. Perhaps it's best to say that the SLXtreme cases are best for temporary use when out on an adventure while a different case is used for daily/casual use. This has worked well for some and if you're interested in going this route you can still find cases available on retailer's websites, like Amazon.
The SLXtreme iPhone cases had a lot of promise and many customers did find them to meet their expectations. However, the number of negative reviews combined with Snow Lizard seemingly having stopped making these cases goes to show that perhaps there were simply too many flaws and the brand missed the mark.
Thankfully those who do want a SLXtreme case may still be able to find a model online, but otherwise, fans will need to wait to see if Snow Lizard makes a comeback or not.
Further read:
How to Find The Best Survival Gear For The Outdoors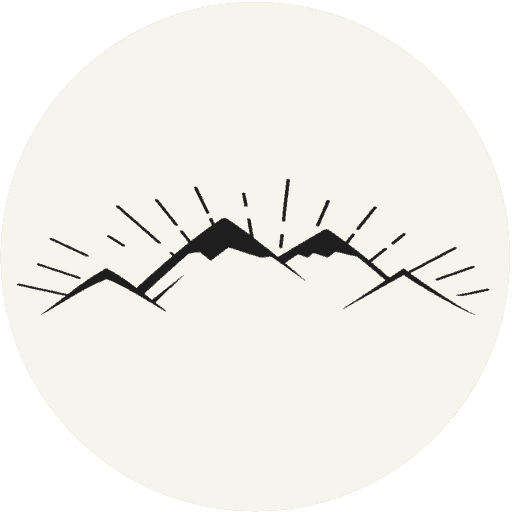 The All-Outdoors Guide team is comprised of enthusiastic experts that enjoy helping others that aspire to be better at outdoor fun. Part of that is making sure you have the right gear and information when it's time to go out and have fun. Some of our team have accomplished amazing feats like climbing 6000 feet to the top of mountains, others have explored every dirt trail they could find and we even have some people that have backpacked solo on various continents. No matter what our readers want to learn and do, our team is here to help them accomplish those goals.