Whether you're backpacking across the Appalachian Trail or just out on a day hike with some friends, there's nothing that'll ruin your trip faster than a bad pair of boots.
On most trails, you'll need shoes that are comfortable, reasonably lightweight, waterproof (or at least water-resistant), and comfortable for your ankle when you encounter rough terrain or when you are having long backpacking trips.
After putting a pair of Vasque St Elias GTX boots through the wringer, I'm happy to report that they tick all of those boxes. In this Vasque St Elias GTX Review, read more about how these boots perform and whether they are the right choice for you!
Vasque GTX St Elias Core Advantages
The GTX Hiking Boot sports a feature list that's pretty similar to other midweight hiking men's hiking boots in its class:
Vibram rubber midsole for traction
Gore-Tex waterproofing
Hook eyelets on the upper for variable lacing
Molded rubber toe caps
But what matters with hiking boots isn't so much the feature list as the execution, and it's on that front that the GTX Hiking Shoes really thrive.
St Elias Boots vs Trail Runners
These days, the first question that gets asked about hiking boots is whether you really need them in the first place. There are a plethora of trail-running shoes on the market that will allow you to move more nimbly through the woods, and on hot summer days, in particular, it can be great to have something lightweight and mesh on your feet. But trail running shoes have their downsides too.
Most waterproof hiking boots don't offer enough cushion or support for carrying weight, so lugging heavy packs with them is a no-go. They also offer no ankle support or protection, making you more vulnerable to injury on difficult trails.
Their soles tend to be thinner and more flexible than hiking boots, which means walking on very rocky trails can get uncomfortable as the rocks dig into your feet. They rarely provide much warmth or water resistance, and they're virtually never as durable as a real boot.
Trail running shoe wear is a great option for some hikes, but there are definitely times when the terrain, the weather, your pack load, or all three of those things will dictate that a real boot is the better choice. Especially when you're headed into an area you don't know well, it's better to take footwear that's going to be durable, supportive, waterproof, and comfortable regardless of the conditions you encounter.
That means hiking boots. And Vasque's St. Elias GTX are among the most versatile hiking boots on the market, so if you're looking for a pair that can handle anything your trail runners can't, this is probably it.
Comfort
With the caveat that fit and comfort are obviously subjective, I think these are among the most comfortable midweight hiking boots on the market. In my quest for a new boot, I tried options from LL Bean, Keen, and even other models from Vasque. The St. Elias pair felt better than all of them, right out of the box.
Like all hiking boots (especially full grain leather ones), the St. Elias GTXs do require some breaking in before they're ready for long trips, but you'll feel how the boots wrap, protect, and cushion your feet without restricting them as soon as you slide them on.
It's also worth pointing out that these boots can handle a pretty impressive temperature range. They're only meant to be three-season boots, but I used them quite a bit over the course of a New England winter for day hikes on ice and snow without ever having my feet get cold.
They're no replacement for winter boots or mountaineering boots if you're on a longer mission or headed somewhere remote, but they'll keep your feet warm if you're just looking to get out and have fun in the snow for a few hours.
Despite that, they're also surprisingly breathable in warmer weather. On the hottest days, I still prefer lightweight trail running shoes with lots of mesh over a full-on hiking boot like this, but the St. Elias GTX will keep your foot reasonably cool even in summer if you need the superior ankle support provided by a real hiking boot.
Durability
When I first started trying on hiking boots, I was surprised by how cheap and flimsy many of them felt – even the expensive ones. The St. Elias GTXs were a welcome change from that. With Vibram soles, leather uppers, metal lacing eyelets, and thick laces, every part of these boots feel built to last.
It even has double seams in the upper. And so far, they've held up remarkably well to the punishment I've placed on them. I use the boots mostly for training with a heavy pack, so I'm putting a lot of weight on them as I stumble up and down the trail, banging them against sticks and rocks along the way.
I've post-holed them in deep snow, slid them around on ice, and hiked them through dirt, mud, rock – basically, every surface the outdoors has to offer. They've held up admirably to the punishment of my clumsy footwork, and even after months of use they still look pretty new.
I'd be surprised if I wasn't still using these boots several years from now because based on my experience so far, you'd really have to be trying to do any serious damage to them.
Waterproofing
Waterproofing is one of the most important aspects of any hiking boot, and while most of the higher-end boots claim at least some level of water resistance, they don't necessarily perform the same in the field. But through rain, mud, and snow, I've gotten wet feet exactly zero times – even when I ventured into snow several feet deep.
The St. Elias GTXs aren't magic, of course. While you can use them to walk through puddles and small streams, anything deeper than six or so inches is going to be deep enough to get above the boot's upper and seep down to your foot via your socks.
Keep to the shallows, though, and the St. Elias GTX will keep your foot dry for a surprisingly long time. Without additional DWR treatment, the leather uppers will wet out eventually, but it takes a while.
If you live somewhere with a wet climate or a lot of extended in-the-streambed hiking, you may want that extra DWR (Nikwax makes good, affordable options for leather), but otherwise, you can get away without it. I haven't bothered to add any additional waterproofing to the leather, and my feet have remained dry on every hike I've taken.
Weight
If there's one area where the St. Elias GTX is vulnerable to criticism, it's weight. They weigh in at over three pounds (the precise weight depends on your foot size), and there are definitely lighter options in the midweight hiking boot class. Keen's Targhee II Mid, for example, is more than half a pound lighter, and Hoka One One's Tor Summit is lighter still.
But it's worth pointing out that the trade-off for these lighter boots can be significant. Using thinner and lighter materials often makes boots less durable and less water-resistant, and they're also likely to be less suitable for use in colder temperatures.
If you're an ultralight acolyte or somebody looking for the most breathable boots on the market, the St. Elias GTXs won't be for you, but for most hikers, I think the additional durability, water-resistance, and seasonal versatility make them easily worth the extra few ounces.
Design
Aesthetics probably aren't going to matter much for most hikers, but for what it's worth, the St. Elias GTXs are pretty good looking boots. They're available in the same sorts of muted brown-and-gray color schemes shared by virtually every hiking boot, but they have a simple, classic look that helps them stand out against competitors like the bumpy, busy-looking Keen Targhee II Mid, the futuristic-looking Salomon Quest 4D, or the straight-up ugly Merrell Capra Venture.
I don't buy my boots based on aesthetics and you shouldn't either, but it is nice to know that in addition to sporting excellent performance, these boots also look pretty good. And because the upper are made of real leather, they get that attractive "worn leather" look as they age.
The Total Package
Put it all together, and you get one of the best – and probably *the* most versatile – hiking boots on the market. They're remarkably comfortable (especially once broken in), and they'll keep your feet warm (or cool) and dry, even if you work them *hard*.
There are better boots out there for specific applications or specific climates, but if you need a workhorse hiking and backpacking boot that's capable of handling it all with aplomb, the St. Elias GTX is your best bet.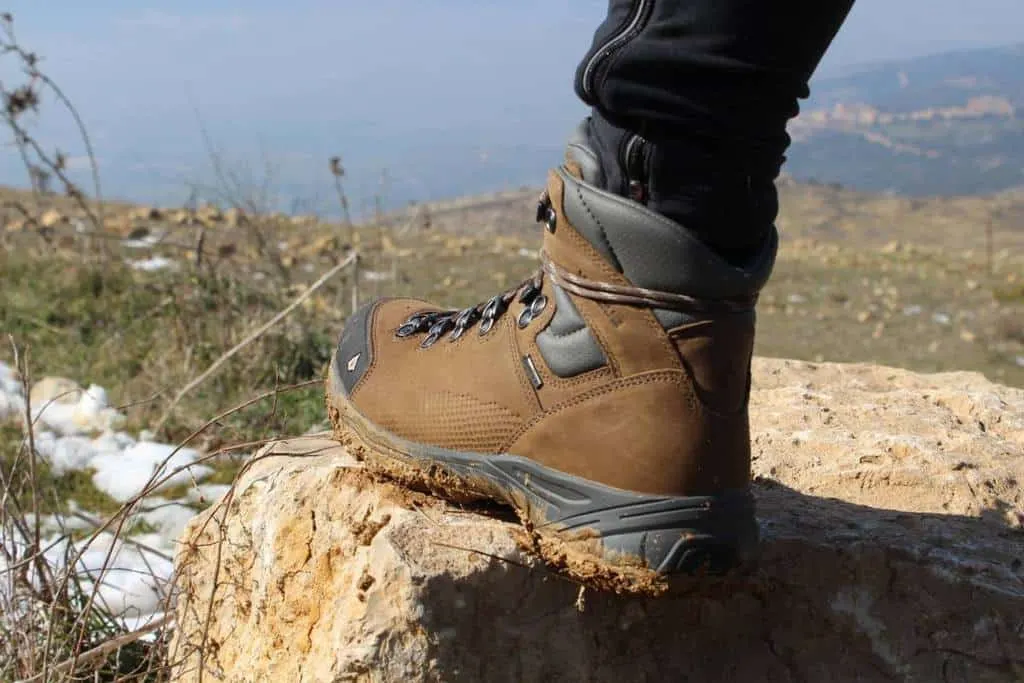 Pros and Cons
Vasque St. Elias GTX Pros
Extremely durable
Very water-resistant (effectively waterproof for most applications)
Comfortable fit for narrow foot OR wider foot & toe box profiles
Vasque St. Elias GTX Cons
Not the lightest boot on the market
Where to Buy the Vasque St. Elias GTX Boots
While they aren't uncommon to find in many retailers, pandemic shortages really messed with the supply chain for these. With that said, here are some places I've had luck finding the Vasque St Elias boots:
Vasque St Elias GTX Alternatives
If you are still not 100% decided, it may be worth checking out some close on-brand competitors or GTX peers.
Who should buy the Vasque St. Elias GTX?
Pretty much everyone. If you're only planning to own one pair of hiking boots, this should probably be it. It may not be the absolute best choice for every application, but most hikers need a boot that can do most things well, not a boot that only does one thing perfectly.
If you need a boot for a very specific application, you may find that some other model is best suited to your specific use case, but if – like most people – you need something that can handle more or less anywhere your outdoor adventures take you, you'd be hard-pressed to find a better boot than this.
Further Reading: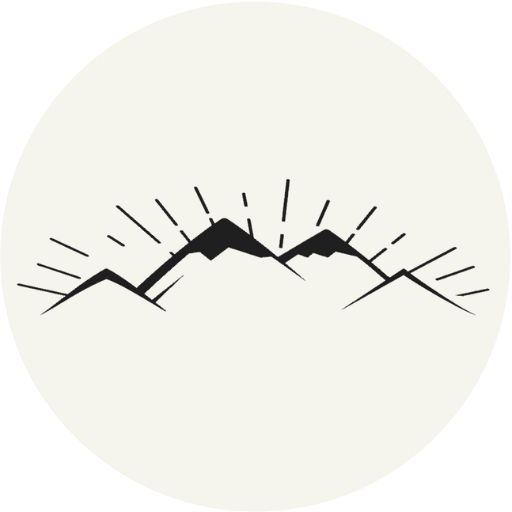 The All-Outdoors Guide team is comprised of enthusiastic experts that enjoy helping others that aspire to be better at outdoor fun. Part of that is making sure you have the right gear and information when it's time to go out and have fun. Some of our team have accomplished amazing feats like climbing 6000 feet to the top of mountains, others have explored every dirt trail they could find and we even have some people that have backpacked solo on various continents. No matter what our readers want to learn and do, our team is here to help them accomplish those goals.