There's nothing more exhilarating than taking a hiking trip in the great outdoors in order to relieve stress and have some fun. Hiking poses a lot of unique challenges such as rough terrain, extreme weather, adverse surroundings, predatory animals, and more.
Depending on the climate of the area that you're hiking in, these factors can be ramped up to an extreme based on heat and other climate-related factors. While it's important to maintain a solid layer of protection around your entire body, your feet play a vital part in allowing you to freely traverse terrains of all forms.
The best way to protect your feet in hot weather is by wearing specially crafted hot weather boots which will protect your feet from exposure to abrasive debris and other sorts of potential dangers.
There are a lot of really high-quality hiking boots available for purchase that are specifically designed with intense heat in mind. Extreme amounts of heat can cause your shoes to crack and lose cohesiveness at the critical joints.
By wearing a pair of hiking boots designed with low humidity and harsh heat in mind, you'll be able to ensure that your feet are protected and safe while on your trek. In this guide, you'll find information that will help you find the right hiking boots for your next outdoor adventure.
We'll discuss some of the top manufacturers of hot weather hiking boots and their product lines so that you can determine which options are best for you. This guide will also include information regarding the key components that you should look for in every hot weather hiking boot that you are interested in.
By using the information provided in this guide, you'll be able to find the perfect hot weather hiking boots in no time while sneering that you're making a good purchase.
Key Design Features That All High-Quality Hot Weather Hiking Boots Have
Durability
Every hot weather hiking boot or hiking shoe worth buying is made from very durable and damage-resistant material.
These materials include the mesh, leather, GORE-TEX textile, hard rubber, and more. When you begin looking for premium hot weather hiking boots, you need to ensure that all of the options you're interested in are made from a mixture of high-quality materials that are designed for protection and resiliency in mind.
Weight
Hiking boots should be durable yet lightweight so that you have a full range of motion and dexterity while traversing wild landscapes.
You should never sacrifice quality for weight however hiking boots made with extremely heavy materials can really put a strain on your ankles and feet in general. There are several great hiking boot brands that we'll discuss later in this guide that produce highly damage-resistant hot weather hiking boots that are reliable and lightweight.
Foot and Ankle Support
One of the most critical elements in any quality hot weather hiking boot is how well the overall design supports your feet. Hiking boots are designed to aid in maximizing your mobility and traction while exploring nature, a quality hiking boot will have built-in support for your ankles and feet to ensure that you remain comfortable at all times.
Structural foot support is also so important for hiking boots because you spend so much time on your feet while traversing the outdoors, this can lead to muscle weakening or fatigue which will only be made worse by flimsy hiking boots.
Mast hiking boots come with detailed information about the integrated foot support and design overall. Make sure that you pay attention to the details so that you can make the right purchase decision.
Comfortability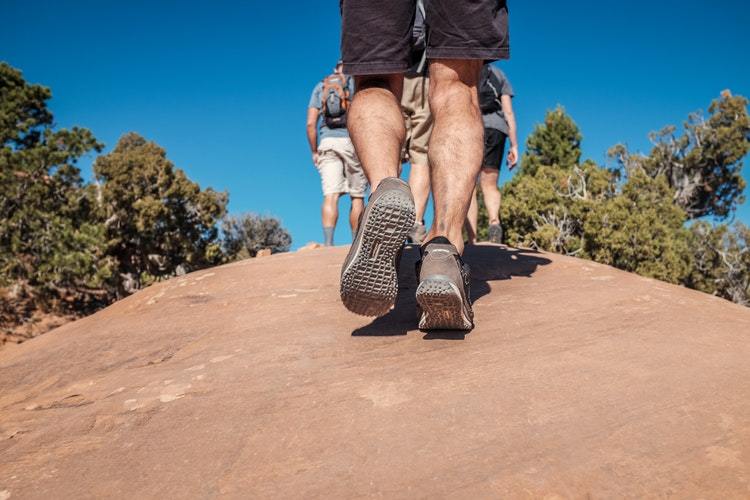 While you want to purchase hiking boots that will allow you to travel harsh terrains and deal with an array of potential threats easily, you also want to make sure that you're comfortable while doing it.
Many hot weather hiking boots are made using plush materials and fibers which add cushioning to the sides and top of your feet. This is a very important element to look for when shopping for hot weather hiking boots to ensure that you are able to wear the boots for a long time without discomfort.
Breathability
You want a pair of hiking boots that are comfortable, durable, lightweight, and breathable. Many hiking boots on the market suffocate the foot area causing excessive sweating and moisture build-up.
There are however some really great hiking boot options that understand and effectively address this issue. Breathability will be absolutely critical once you begin exploring wild terrains, excess moisture build-up and heat will have an effect on your feet slow you down along the way.
By purchasing a pair of hot weather hiking boots that are breathable, you'll be able to maintain stamina and endurance for much longer.
Water-Resistant
If you've been hiking before and have gotten your boots wet, you already know how uncomfortable and inconvenient it can be.
Not all hiking boots are made to resist water and if you purchase a pair of hiking boots that are not water-resistant, you need to make sure that you stay away from wet areas. By making sure that your desired hiking boots are waterproof, you'll be able to maintain stamina and a steady pace when out on your adventures.
Top Hiking Boots Brands
There are several companies that produce hiking boots of all kinds however not all of them are created equal. This section is going to list the top hiking boot manufacturers out on the market to help you narrow your decision with which hiking boot option is best for you.
The brands listed below have a long history's in the business and are trusted by expert hikers from all walks of life. If you want to purchase a pair of hiking boots that you know for certain contain the must-have features listed above, these brands have a wide array of premium hiking boots options available for you to choose from.
All of the brands listed below offer products for men and women so everyone who loves to hike can get the protection they need and deserve.
Merrell
Merrell hiking boots are designed with a wide range of situations, terrains, and activities in mind. Merrell offers some of the most robust hiking boot options that are made using high-quality textile fabrics that are waterproof and abrasion-resistant.
Merrell hiking boots are made using special knitting processes and premium design standards which are tested for practical use and durability before they even hit the production line.
Merrell hiking boots are known as some of the most resilient products on the market which makes them a trusted name by elite hiking enthusiasts. When you want high-quality hiking boots that will last and stand up to a variety of different elemental conditions, Merrell has the right hiking boot to meet your needs.
Merrell boots come with heel shock absorption technology that provides an extra layer of protection for those vital joints. Merrell boots are also crafted using antimicrobial fabric which reduces strong odors and helps to fight off potential infections.
Merrell is known for its advanced design standards, their hiking boots come with a technology known as Merrell Kinetic Fit BASE which is a removable insole that absorbs impact and provides extra support for your feet.
Salomon
Salomon hiking boots put an emphasis on functionality and style, their hiking boots are made from an array of cutting-edge materials and design concepts. Salomon produces hiking boots for people who want versatility and power while being able to maintain efficiency.
Salomon hiking boots are perfect for adventurers who come in contact with various elements and climate challenges on a regular basis. Salomon hiking boots use combinations of innovative durable leather composite and rubber sole textiles to deliver sleek-looking boots that deliver a high level of intensity and damage resistance.
Salomon hiking boots are crafted using waterproof fabrics that manage natural body heat with ease. Salomon hiking boots are a great choice for anyone who is serious about maintaining maximum performance at all times while adventuring. Salomon hiking boots also incorporate the use of highly durable GORE-TEX materials to deliver ultimate performance and functionality.
Whether you need an aggressive approach shoe, waterproof boots, or just a good day hiking shoe, Salamon has something for everyone.
Lowa
Lowa hiking boots deliver unique design options and integrated practicality with ease. Lowa hiking boots are produced by a proprietary handcrafting method that takes place at in-house factories where Lowa is headquartered. The intricate design method of Lowa hiking boots makes them some of the most fully capable and versatile options available for hiking enthusiasts.
Lowa boots are made using premium GORE-TEX fabrics and high-quality textiles like leather for ultimate protection against the unpredictable outdoors. Lowa boots are crafted with built-in framing support that uses innovative MONOWRAP to deliver flexibility and durability in lightweight hiking boots.
Lowa boots are waterproof and come with high resistance to abrasion and other sorts of punctures so that you're always protected while hiking. Lowa hiking boots consist of detailed compartmentalized design features which combine to provide a seamless hiking boot that can conquer virtually any situation.
Lowa hiking books use VIBRAM insoles and Double Injection DuraPU midsoles to provide ultimate comfort, flexibility, functionality, and protection.
Product Recommendations: Best Hot Weather Hiking Boot Picks
The following section will detail some of the best how weather hiking boots available on the market. These selections meet the requirements stated in the key features section and combine more unique design elements to deliver superior hiking performance. All of these selections will help you hike faster and longer while protecting your body from all of the variables thrown your way.
Use these pre-selected hiking boot products as a reference to what you should look for when purchasing your pair of hot weather hiking boots. These selections will help you recognize which hiking boots are right for you and which ones you should avoid purchasing. By following these tips you'll be able to purchase a high-quality pair of hiking boots that give you the support you need.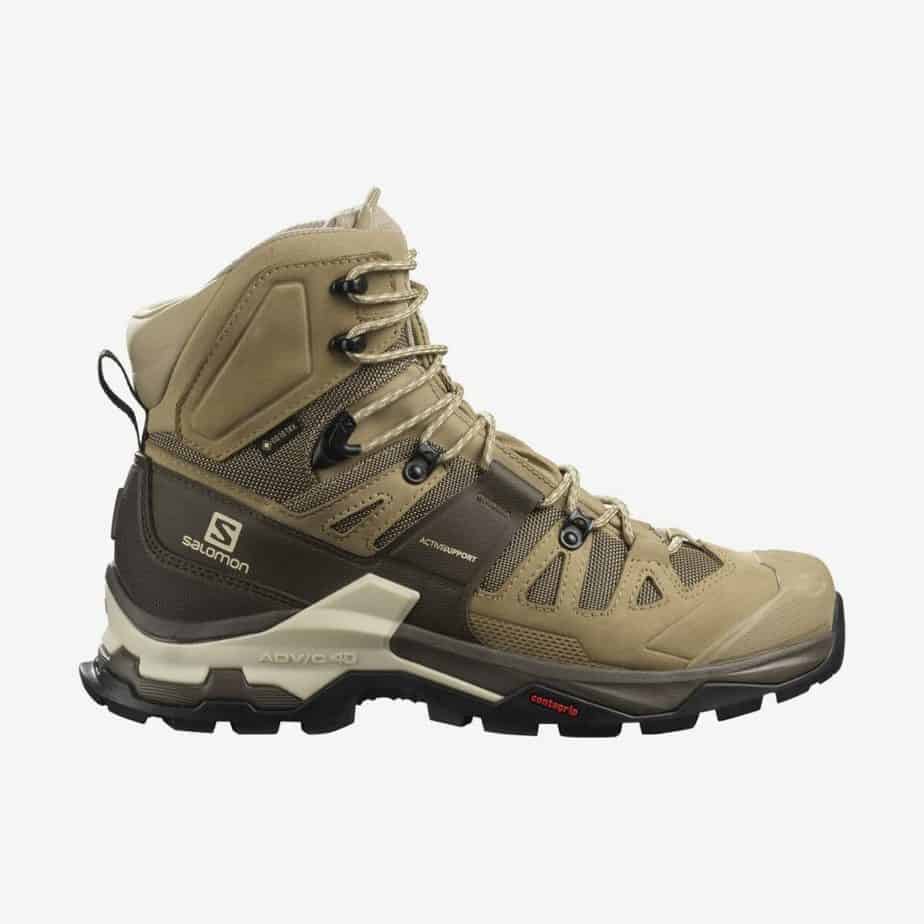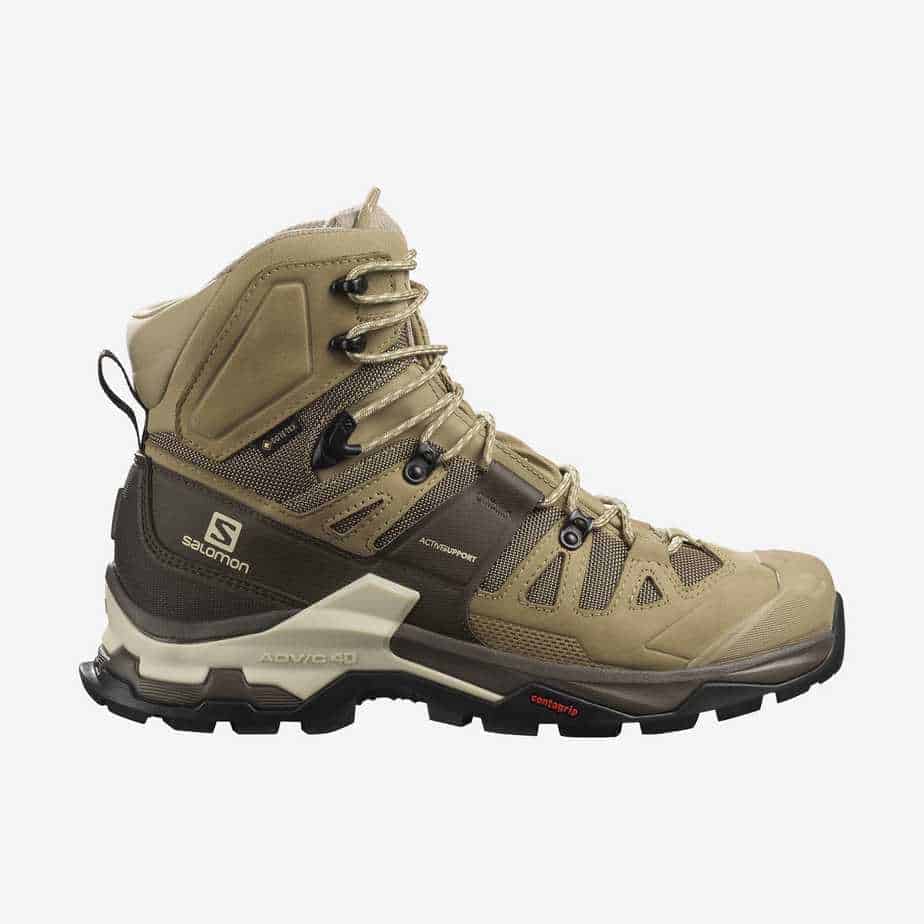 The Salomon Quest 4D 3 GTX hiking boots are available for men and women who are searching for a durable pair of quality hiking boots. The Salomon Quest 4D 3 GTX hiking boots use a 4D advanced chassis support system that adds more flexibility and versatility to the boots. The Salomon Quest 4D 3 GTX is constructed using split suede leather and nylon mesh which provide a strong barrier between your feet and nature.
The Salomon Quest 4D 3 GTX hiking boots also incorporate the use of seam-sealed Gore-Tex textile membrane which adds reliable resistance to water and sweat.
The Salomon Quest 4D 3 GTX hiking boots use a combination of unique materials and design elements to deliver a highly durable hiking boot that can take on the toughest of challenges. The Salomon Quest 4D 3 GTX hiking boots use moisture-wicking polyester lining material to get rid of excess moisture so that you stay dry on all of your hiking adventures.
If you're looking for a durable hiking boot that can withstand a large number of elemental dangers without budging, the Salomon Quest 4D 3 GTX hiking boots are the perfect choice for you. The Salomon Quest 4D 3 GTX hiking boots also use antimicrobial fabric to prevent strong odors.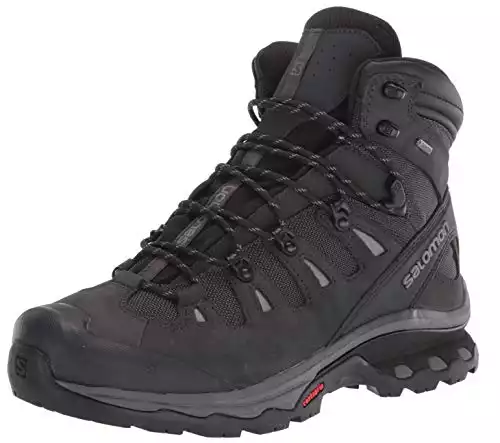 Men's Quest 4 GTX Backpacking | Salomon
This is all about walking comfort, with technologies to reduce fatigue over the duration of your treks. Light and cushioned with running shoe adapted technology, yet supportive enough for backpacking, this boot helps you get to the next camp site with happier feet.
Check Price
Buy at Amazon.com
We earn a commission if you click this link and make a purchase at no additional cost to you.
Benefits
Made using Gore-Tex performance material that adds a strong layer of water resistance and abrasion resistance
Offers advanced heel and overall foot support to aid hikers on their journey
Moisture-wicking lining material to prevent sweat build-up
Antimicrobial material to eliminate bad odors and help fight infection
Padded gusseted tongue for extra comfort and lightweight design for maximum mobility
Breathable fabric and protective design that allows flexibility and performance
Cons
Quite Expensive
Limited sizing options available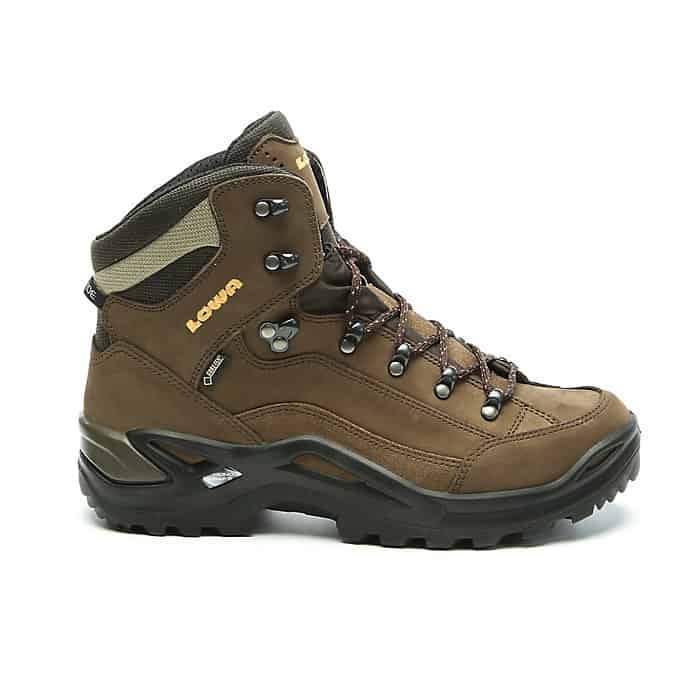 The Lowa Renegade GTX Mid hiking boots were designed with maximum protection and functionality in mind. The Lowa Renegade GTX Mid hiking boots are constructed using waterproof GORE-TEX fabric that lines the boots in order to keep you dry.
The Lowa Renegade GTX Mid hiking boots have integrated external polyurethane Monowrap frame supports which add stability and performance to the boot's overall design.
The Lowa Renegade GTX Mid boots consist of water repellent nubuck leather that is combined with Cordura nylon ankle bands to add another layer of foot support and comfort. The Lowa Renegade GTX Mid hiking boots was made for people who want to sustain activity levels while hiking, the boots feature a Vibram Evo rubber outsole which provides premium traction control and impact resistance.
The Lowa Renegade GTX Mid hiking boots are the complete solution to any hikers wants and needs. The custom design of the Lowa Renegade GTX Mid incorporates the use of unique textile materials and structural support that is wrapped into a lightweight hiking boot that allows you to stay active, mobile, flexible, and protected.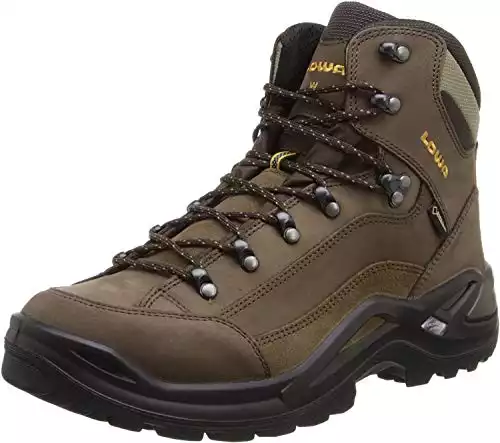 Lowa Men's Renegade GTX Mid Hiking Boot | Moosejaw
Ideal for day hikes and short-haul weekend pack trips, the LOWA Renegade GTX Hiking Boot combines versatility with comfort. Featuring a moisture-wicking footbed, full-length nylon shank, and shock-absorbent Vibram sole, these all-terrain hiking boots are designed to support lightweight packs up to 25 pounds.
Check Price
Buy at Amazon.com
We earn a commission if you click this link and make a purchase at no additional cost to you.
Benefits
GORE-TEX lining for waterproof resistance and breathability
Water resistance nubuck leather that protects from excess moisture
Cordura nylon ankle bands to provide added support for the foot during intense physical activity
Vibram Evo rubber outsoles which deliver impact resistance and great traction
Custom sizing options for add versatility
Cons
Quite Expensive
No insulation design features
Full Review: Read all about the Lowa Renegade GTX Hiking Boot.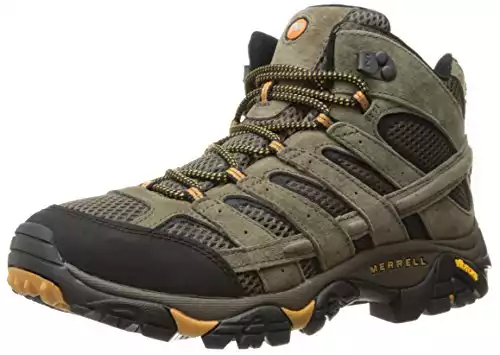 The Merrell Moab 2 Ventilator Mid hiking boots were designed with functionality and comfort in mind. The Merrell Moab 2 Ventilator Mid hiking boots feature performance suede leather textile that provides a strong barrier against external elements.
The Merrell Moab 2 Ventilator Mid hiking boots are constructed using mesh lining and rubber toe caps that provide impact resistance and breathability into a neat package.
The Merrell Moab 2 Ventilator Mid hiking boots feature the patented Merrell air cushion which adds a layer of impact resistance and protection to the heel area.
The Merrell air cushion also provides extra heel support and shock absorption capabilities to the overall design. The Merrell Moab 2 Ventilator Mid hiking boots also feature Merrell M Select Fit.Eco+ blended-EVA integrates contoured footbeds with zone-targeted arch and heel support for added comfort and flexibility.
The Merrell Moab 2 Ventilator Mid hiking boots also come with bellowed closed-cell foam tongues which keep debris and excess moisture out of your boots. The Merrell Moab 2 Ventilator Mid hiking boots deliver a well-rounded hiking boot product that will protect your feet against the elements while supporting your adventures with built-in cushioning and heel support.
Benefits
Performance suede leather and mesh material combination that delivers added protection for the foot and toe
Integrated Merrell air cushion that has shock absorption capabilities to prevent injury and maximize comfort
Nylon arched back that adds stability and flexibility support to the boots
EVA midsoles for comfort and stabilizing purposes
Contoured footbeds that come with zonal arch support to protect the arch and heel of your foot
Breathable mesh lining material that provides a lightweight finish
Closed-cell foam gusseted tongue, preventing excess moisture from accumulating inside the boots
Vibram TC5+ outsole for added traction and stability support
Cons
No dedicated outer lining support for the side of the foot
Limited sizing options
Where to Buy Warm Weather Hiking Boots
All of the hot weather hiking boots listed in this article are available for purchase at a wide array of local sporting goods stores and online retailers.
If you plan on buying one of the above-mentioned hiking boots at a local sporting store near you, make sure that you call before visiting to ensure that your chosen store has the style and size, you're interested in. A great benefit to buying your hiking boots in person is that you'll be able to try them on before finalizing the purchase.
If you can't find the hiking boots you want in your local sporting goods store, consider going online and visiting one of the many online retailers who offer these products. To get the best deals on your hiking boots you should consider purchasing them directly from the manufacturer's website.
Oftentimes, manufacturers will offer special discounts and deals on the hiking boots that you want from their collection, so you save money. Another reason to purchase your hot weather hiking boots directly from the manufacturer's website is due to the standard warranty that comes with most hiking boots available on the market today.
Recommended Online Retailers:
Final Word on the Best Warm Weather Hiking Boots
There are a lot of really great hiking boots available for purchase on the market. All of the hiking boots mentioned in this article contain the necessary design elements serious hikers need to stay protected and active while exploring. Make sure that you purchase hiking boots with all of the features mentioned in the "key features" section so that you get the best value and protection for your money.
Hiking boots should be comfortable and practical which is why we selected some of the top picks out on the market today that you can purchase.
If you decide to purchase any of the hiking boots mentioned in this guide, be sure to compare how accurate our information is to the actual design and protection of the boot. You'll be able to see why we listed certain design features and must-haves and it will make purchasing new hiking boots easier for you in the future.
The winner of our comparison today was the Salomon Quest 4D 3 GTX hiking boots because they deliver amazing support and a well-built design frame. The Salomon Quest 4D 3 GTX hiking boots deliver comfort and extreme protection in a lightweight design that is durable and long-lasting.
All of the other hiking boots listed in this guide are also great options for those hikers who are serious about maintaining speed, efficiency, movement, and comfort without risking their safety. Use all of the tips and information included in this article to help you choose the best hiking boots that will suit your needs perfectly.
By following the information in this guide you will be ensuring that your next pair of hiking boots provide the real-world functionality that you need with all of the design features you love. Now go find the perfect pair of hiking boots to take with you on your next adventure.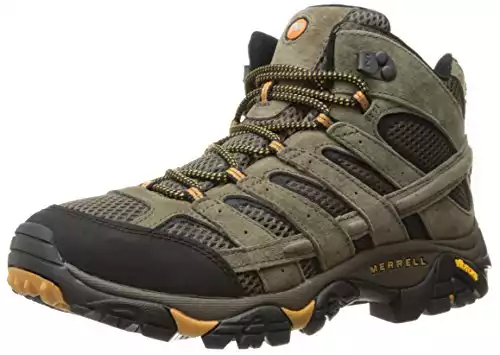 Looking for Something Different?
Also, you may want to test out a hiking sandal. Something like the Keen Newport's that I reviewed here, could be the perfect ventilating footwear for warm weather.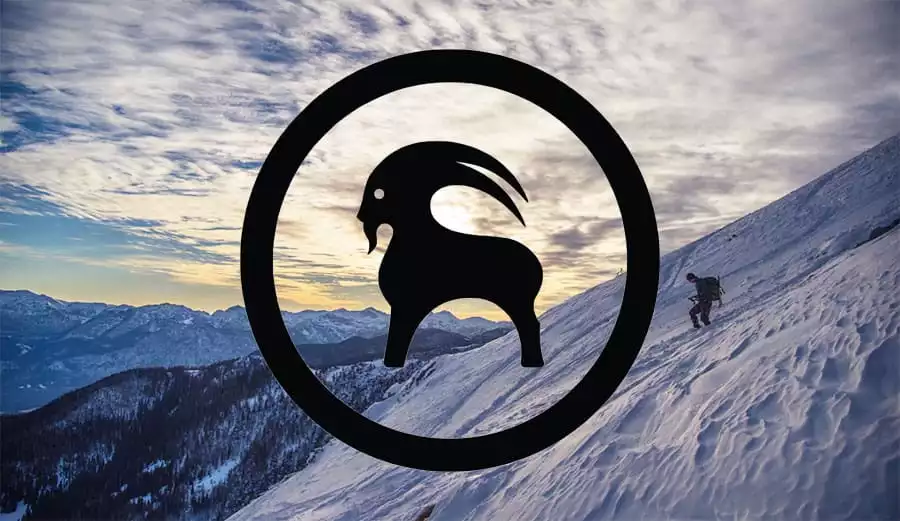 Discover an amazing brand: Backcountry
Outdoor gear and clothing from big brands to the small and undiscovered. Find everything you need for your next adventure at Backcountry.
Shop All Sale
We earn a commission if you click this link and make a purchase at no additional cost to you.
Further Reading on Hiking Boots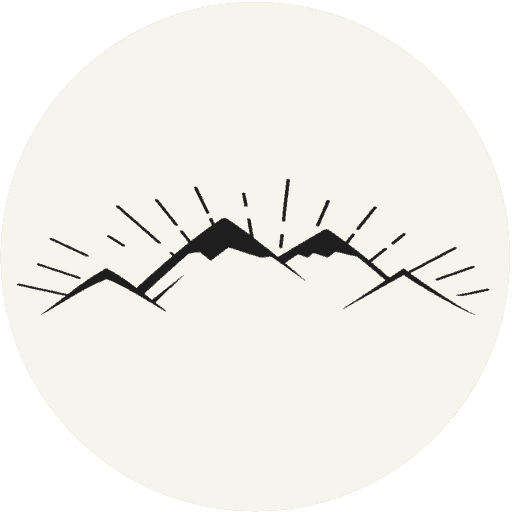 The All-Outdoors Guide team is comprised of enthusiastic experts that enjoy helping others that aspire to be better at outdoor fun. Part of that is making sure you have the right gear and information when it's time to go out and have fun. Some of our team have accomplished amazing feats like climbing 6000 feet to the top of mountains, others have explored every dirt trail they could find and we even have some people that have backpacked solo on various continents. No matter what our readers want to learn and do, our team is here to help them accomplish those goals.