Many people have come to trust the Columbia brand since they have been in operation. In fact, some people find that this is their top choice time and time again for great sportswear.
With so many people already happy with the brand, it is no wonder that more people are looking into the other products that Colombia has to offer, especially those seeking the best hiking boots for men.
Today they are one of the most popular brands of coats and outerwear, but in the future, the brand hopes to expand and top out athletic wear and shoes as well.
The Columbia Newton Ridge Plus II is one of the top boots that you can find on the market today. They are a pair of boots that we find ourselves reaching for over and over again. The brand was actually started in 1938 (more than 80 years ago!) in Portland, Oregon.
When you are looking for a great pair of boots, one of the first things that you should consider is the fit. In fact, one of the things that we love about the Columbia Newton Ridge Plus 2 is that you can find the boot in a wide range of sizes to ensure that you have a great fit.
Waterproof + Durable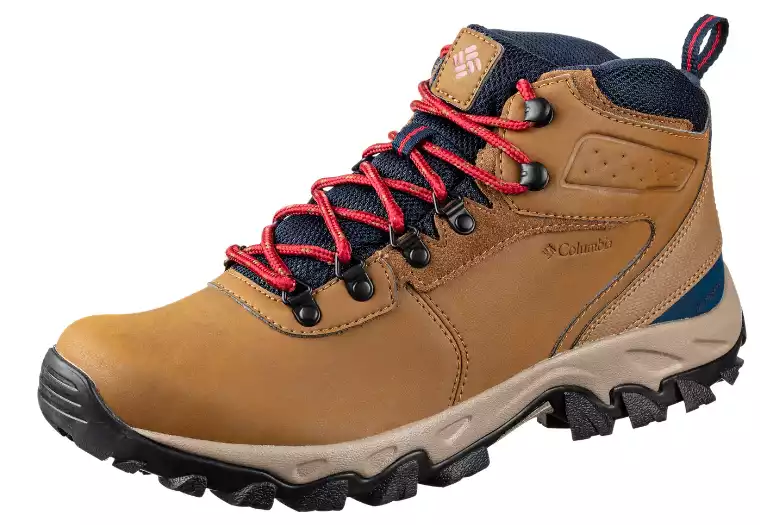 How to Choose Boots — Some Decision Making Tips
There are some things that you should know before you decide what type of lightweight waterproof boots you want to buy and which boots are the perfect pair.
For us, the Columbia Newton Ridge Plus 2 has some definite advantages that we will share with you. We based our decision on some of these tips for how you can find the right boots.
Tip 1 — Be Prepared to Try on Boots
One thing that you will want to consider is how you want to try on your boots. The first thing that you should do is make sure that you have the socks that you would wear with the boots and that your toenails are trimmed. Also, consider the time of day when you are shopping. If you hate when shoes are tight, it might be beneficial to shop at night so that your feet are swollen.
Tip 2 — Try on Multiple Sizes
While it might sound odd to try on different sizes of waterproof hikers, there are actually a few reasons why this is a smart idea. One is that you will actually figure out which pair fits the best.
Two is that you will be able to compare the fit for the different sizes from different brands and find out which is going to best work for you. This is a good way to understand all of the different fits as well. You might end up surprised with the one that works the best.
Tip 3 — Consider Using a Professional
If you go to a boot store there should be somewhere there to help you. Many of these are professionals who are trained in how to fit shoes to feet. This is a great way to ensure that you have the right fit and the right boot for your foot.
Tip 4 — Don't Choose Boots Based on Looks Alone
While you might want to fall in love with your new boots, it is a better idea to find the boots that meet your specific needs. Think about the weather conditions and the type of land that you will be on. This will ensure that you have the proper tread and uppers for what you plan on doing.
Tip 5 — Consider Bringing Your Favorite Old Pair of Boots with You
If you already have a favorite pair of boots, then you might want to consider bringing them with you. By doing this, you will be able to match arch support, tread style, materials, and other features that you previously loved to your new pair of boots. Just do not get stuck in a rut of only buying the exact same pair, there might be an even better pair out there for you that you would miss out on.
You will be able to find the perfect pair of boots. One of our top choices and the boots that we find ourselves picking up time and time again are the Columbia Newton Ridge Plus 2. These are a great pair of boots that you will fall in love with as well.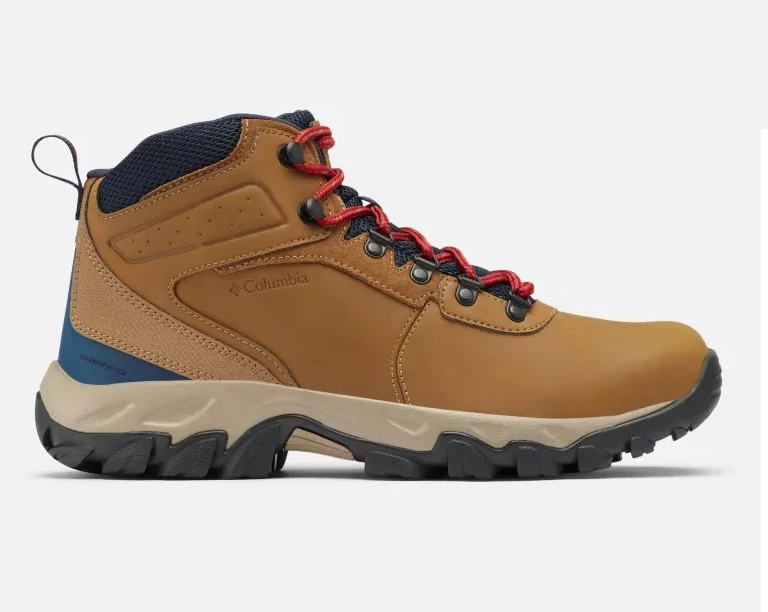 The Columbia Newton Ridge Plus II has some key features that are worth sharing with you.
The boots are made in a classic style of hiker boots.
The boots are waterproof.
The Columbia Newton Ridge Plus 2 is a durable lightweight boot that is made out of coated leather and built with style, comfort, and protection in mind.
These boots have been made with the elements in mind.
The boots feature a waterproof, seam-sealed material. You are not going to have to worry about rain, puddles, mud, or other moisture getting inside.
The boots have a sure-footed response. You are going to find that they are well cushioned and supportive. They are also responsive when you move and they have a nice rubber outsole that has a strong grip for miles of use.
These boots can be worn over gravel, roots, rocks, and grass.
The shoes are made with leather, suede, mesh, and metal hardware that is coated in PU.
The shoes have a waterproof seam-sealed construction.
There is a special midsole that is called Techlite. This midsole is lightweight and will provide you with superior cushioning and long lasting comfort.
They are the perfect boots for anyone who has a high level of energy.
The boots feature Omni Grip which is a non-marking sole that has a superior level of traction.
These boots weigh just 15.9 ounces.
Many of the materials are imported.
They are great for use on the trail.
Pros
The boot is very comfortable to wear.
One of the best features is that it takes just a short amount of time to be able to break in these boots.
These are very lightweight and outdoor enthusiasts are very happy with how comfortable they are for all of their adventures.
One of the best features is how well these boots grip. They are able to easily grip tough surfaces like wet rocks.
The boots are available in a wide range of different sizes and widths.
These boots are very affordable with their low price and high quality.
Cons
They are not the best boots for walking in the mud or gravel.
The Columbia Newton Ridge Plus 2 has a thinner sole and when you walk on rocks, if you step wrong you can definitely feel where the rocks are.
Your feet can get really hot in these shoes and many testers reported that their feet got sweaty as they are not the most breathable shoe.
One of the things that can be disappointing is that these boots seem to wear out quicker than some others, but part of this is a sacrifice that you make for comfort and flexibility.
There are certain conditions in which the boot might not really be waterproof, like if it is submerged in water.
The ankle support in these boots is not as good as the ankle support in some of the competitors, but again, this would cause them to have some loss of flexibility.
Waterproof + Durable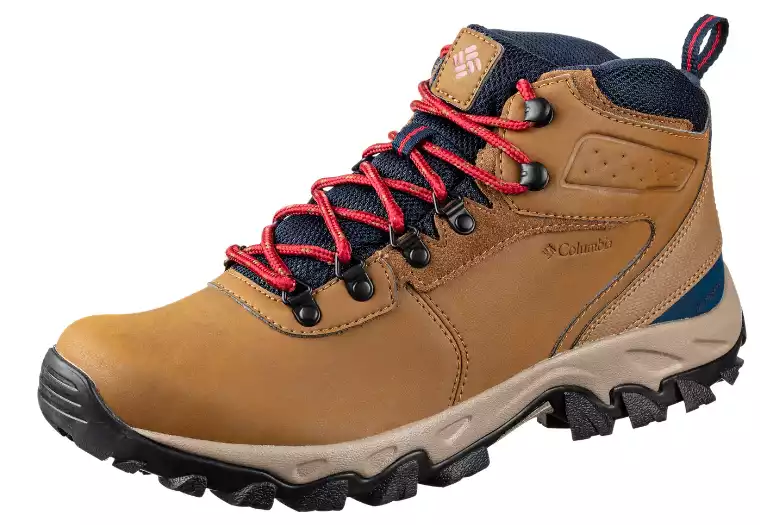 Is Columbia Newton Ridge Plus waterproof?
The Columbia Newton Ridge Plus 2 is waterproof. In fact, it has a nice waterproofing that is made by coating the leather and the seams with a special waterproof material.
This waterproofing works really well. The waterproofing keeps your feet dry while you are in the rain, walking through puddles, or even in the muddy conditions that you can find during the spring. While they are waterproof in all of these conditions, these are not the type of boots that you want to wear if you are going to be submerging your boots into the water. They are not fully waterproof when submerged.
What are the best waterproof boots?
If you're looking for quality above all else, the Ridge Plus 2 will be an amazing pick up for you. Check out the rest of the Columbia boots reviews to see why.
What are the top reasons to buy the Columbia Newton Ridge Plus?
There are many different reasons that we think that the Columbia Newton Ridge Plus 2 is the best boot that is on the market today.
We love how to function these boots are and the value that they represent. These boots are a great choice for anyone who is interested in finding a high-quality pair of boots that is not going to break the bank.
Here are a few of our favorite reasons why you should buy these boots:
Durability — The Columbia Newton Ridge Plus 2 is a great boot that features a 1.6 mm leather upper. These are actually one of the most durable boots on the markets. The leather is treated to keep the water out and it does not have a separate waterproof liner.
Support — Another thing that we really loved about these boots and felt was a good thing to include in the reasons to buy is that they feature a high level of support. These boots have a 1 inch thick EVA foam padding that gives the midsole a really nice fit. Many of the testers reported that the boots felt like wearing a nice pair of running shoes.
Flexibility — These boots are not like other boots on the market. They are far more flexible. They have nice forefoot flexibility and that makes it easier to be more active comfortably. This is something that is really unique to these boots and something that is not common among leather boots.
Traction — The traction level of the Columbia Newton Ridge Plus 2 is nice. It has lugs that are present on the toe, heel, and even under the forefoot. This helps to ensure that you can get a nice grip and traction on smooth surfaces. In addition, these boots are easy to walk in on rocks, snow, and ice.
Comfort — These boots are easy to wear and get broken in. This is one thing that is really nice because so many different types of boots require that you take a lot of additional time to break them in. They are also a great shoe for their fit with so many sizes to choose from, you will find something comfortable.
Are Columbia boots good for hiking?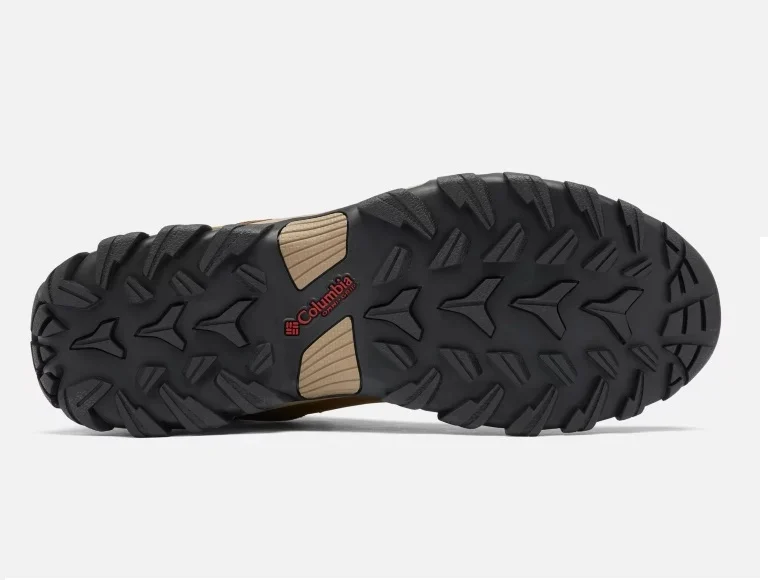 There are much great high-quality pair of boots from the Columbia brand that are great for hiking or pretty much any outdoor activity (even as light work boots). Columbia boots are optimal for the outdoorsman.
They are perfect for hiking or going on the trails. One of the things that makes them perfect for these activities is that they are made at a price point that is affordable for most. They are made from high-quality materials and there is additional attention given to details to keep their boots from wearing out quickly.
Some of the boots have a great waterproofing material applied to them. Others are very comfortable with a flexible footbed that is not seen in other boots. They are great boots to wear while hiking in all types of terrain.
Do Columbia hiking boots run small?
Most of the reviewers reported that Columbia hiking boots that they tried fit true to size. It is important to measure your feet and make sure that you know your size and to try on the boots before buying, but in general, you are not going to find that Columbia boots run small.
Do boots get bigger?
Boots do not get bigger, but as they are broken in they might relax some. So, it is a good rule of thumb to purchase boots that are tight when you first purchase them. After you break them in and they loosen up some, you are going to find that they are more comfortable.
Of course, you do not want to buy anything that has your toes smashed or cramped. Instead, you will want to make sure that they are only a little snug in the width. If you notice that they are really snug, you should move up to a different or wider width.
How to Columbia Hiking Boots
Thankfully Columbia offers its buyers a guideline for cleaning the boots. We thought that we would share those instructions with you. This can help to assure you that you are caring for your new boots in the same way. Here are some of the different things that you might want to clean off of your Columbia waterproof boot:
Mud
If you find that your new shoes are muddy, there are a few things that you should remember. One is that they need to be cleaned immediately and that you do not want to allow the mud to dry on them. The reason for this is that when you are in the mud there are materials that can be corrosive or damaging to the shoes. These materials will work their way into the fabric and leather of the shoes and will break it down.
Over time this will cause your shoes to rot and fall apart. So, make sure that you clean muddy boots as soon as possible. Cleaning is fairly simple. You just need to rinse them and scrub them with a soft bristled brush. You can rinse them in the tap water that you have in your home.
Once you have removed all of the dirt and debris, you will want to remove the insole. This is so that both parts of the boot can dry completely and there are no spaces for mold or mildew to grow. Just make sure that you are never putting the boots in a dryer, on a heater, by a fire, or in direct sunlight as this can cause the shoes to become damaged as well.
Stains
From time to time shoes like hiking boots can become stained. One of the best things to help you with the removal of stains is a gentle dishwashing detergent.
This will actually help you to remove the majority of all stains. Some stains like oil, ink, gum, grease, and/or sap can be harder to remove. Isopropyl alcohol is one of the best degreasing agents that you can use on these types of stains.
It is easy to remove stains and keep your new Columbia hiking boots clean. These steps will help you to have clean boots without damaging them.
How do you break in Columbia hiking boots?
Breaking in boots can be painful and can leave you with sore feet. However, if you learn to break in boots the right way, you will never have to go through this foot pain again. The following are the best steps to quickly and painlessly break in your boots.
First off the best way to break in boots is to wear your new boots in your house. Make sure that both the socks and insoles that you will be wearing when you hike are in use.
Tie your boots snug, but make sure that they are not too tight. In addition, check to ensure that the tongue and everything is straight. The boots are going to be stiff at first, but they will slowly breakdown some and get more comfortable as you break them in.
When you have gotten used to the boots, start wearing them out of the house. You will want to take walks in them and wear them around town. Start small and increase the distance slowly over time before you start wearing them to hike long distances.
You will now be ready to grab your water and hit the trails. You will want to take it easy at first and start with shorter distance hikes, increasing the distance as you go.
My boots got soaked, how should I dry them?
There are many different ways that you can dry your boots. The biggest thing to remember is that if you are not doing the process right, you can damage or even ruin your boots.
If there is mud or dirt on your boots, you need to clean them before you dry them. It is really important that you do not let dirt or mud dry on the boots. This could cause it to get baked into the materials which could break down and fall apart over time.
To clean your boots simply use a brush that is not too stiff and scrub them while you are running the boots under water. This can be done fairly quickly and you will want to ensure that you are getting all of the dirt off before you stop this process. The second thing that you should do is remove the laces and the insoles. You will want to do this to avoid causing any damage to the boots. You also will help to prevent mildew and mold from growing on the boots.
The Top 2 Ways to Dry Your Boots
Use A Fan
To use a fan, you will want to make sure that you are using a very sturdy table fan. Place a towel under the fan. This is going to help absorb the extra water that falls off of the boots.
It helps to ensure that the boots dry quicker as well. (Some manufacturers allow for you to toss the insoles and laces into a dryer, but others do not so read the specifics for the specific pair of boots that you purchase.) Next, you will make a hook that will allow you to hang the shoes on the cage that surrounds the fan blades.
Newspaper
The next way that you can dry boots is with newspapers. This is the best way to dry a more delicate boot. This technique does take a little longer, but it is completely effective.
You will want to drain all of the water out of the boots. Then set aside the insoles. After that, you will stuff the boots full of newspaper. Make small balls and really fill the boots. All you have to do is change the newspaper the next day if they are not completely dry.
These two different ways of drying boots are completely effective and will work with your Columbia Newton Ridge Plus 2 Waterproof boots with ease.
Are these boots good for warm weather?
One of the best things about the Columbia Newton Ridge Plus 2 boots is that they are the perfect boots for all types of weather. While these are waterproof, if you are someone who has sweaty feet a lot, you might not find that these are your favorite.
They are a great pair of boots with most of the testers that we used and most of the testers that I have been able to find reviews from elsewhere. So, you can rest assured that unless you have really hot feet, you are going to be fine with these boots in all types of weather.
I want to order extra laces when I order these boots, how long are the laces?
One of the things that are unique about the Columbia Newton Ridge Plus II boots is that the laces have a stretchy quality to them. This makes the laces themselves harder to tighten up all of the ways but allows them to be flexible and move with you as you are moving.
If you are looking to actually buy boot laces, you will find that they are sold by the eyelet and not the length. There are twelve total eyelets with six eyelets per side. This will help you to find the right places. Keep in mind that you can order laces in different materials as well so that you can find something that is going to work regardless of what you want.
Are these boots functional in the snow and ice?
The Columbia Newton Ridge Plus 2 waterproof boots work really well during the winter time. One of the things that makes them so great is that their soles grip well and they grip on slick surfaces like ice. They are also deep enough lugs where you can easily climb through the snow.
Depending on where you live, these might not be tall enough to completely protect you from getting wet in the snow, but if you are walking in mildly snowy conditions where the snow does not come over the top of the boots, you should be fine.
Why I Chose Columbia Newton Ridge Plus 2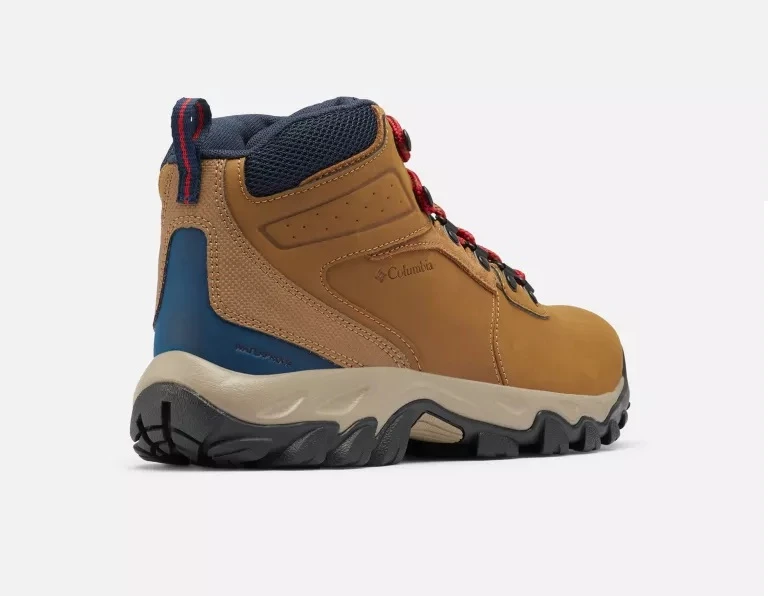 There are several reasons that I chose the Columbia Newton Ridge Plus II and will continue to wear them for quite some time. One of the things that you should know when buying boots is that you will want to replace them after about one thousand miles.
Of course, you can do the research yourself and try out different boots, but we have done all of that so that you do not have to. I will assure you that you are going to love these boots if you pick up a pair. They have quickly become one of my favorites.
One of the things that I really loved about these boots is that while they were waterproof, they were still somewhat breathable. Unless you are prone to hot feet, you are not likely to experience sweating while you are wearing these. If you do find that your feet are sweating, make sure that you prep your feet with some powder or something. If you do not, you will get blisters and that will be very uncomfortable.
Some of the features of these boots made them a quick favorite. The boots have a mid-level shaft that helps to keep you protected from different elements.
The boots have a lacing system that uses triangular D-ring and clamshell. The boots are stain resistant and have been treated to keep them waterproof. They were designed to be a tail boot, so the outsole is perfect for that. These boots have a high level of traction that will help you to be able to move through all conditions.
Waterproof + Durable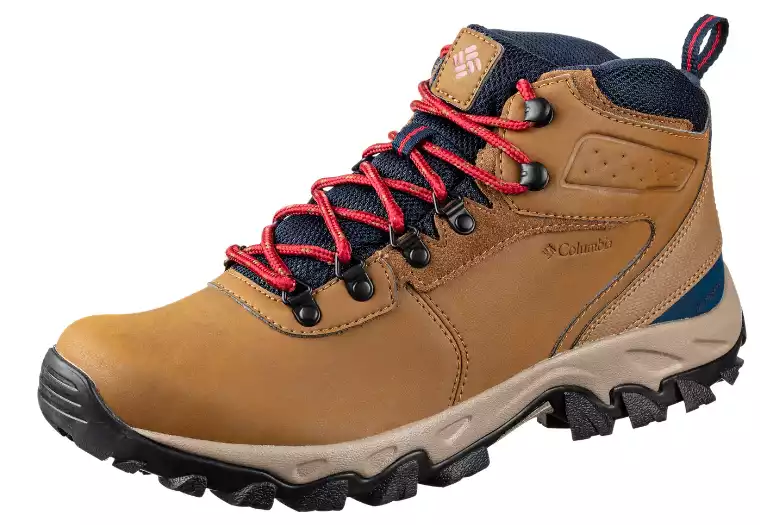 What Does the Columbia Newton Ridge Plus 2 Cost?
One of the things that made the Columbia Newton Ridge Plus 2 waterproof a real contender as a favorite boot for us is the price. These boots actually cost less than $100 full price (see the section below to price shop for better deals).
This means that you are going to be able to get high-quality, affordable waterproof hiking boots without having to invest too much money. In addition, there are many places online where you can purchase these boots at a discount price.
If you shop with a discount retailer, you can find the boots for about half the price as what you would pay full price. These are great quality, but can safely be called the best cheap waterproof hiking boots.
Where to Buy the Columbia Newton Ridge Plus II Online
So if you are ready bargain hunt, here are the places I'd start with:
How to Use Columbia Newton Ridge Plus II
Many people need 100% waterproof boots and do not realize that they need them. Instead, they think that you can wear tennis shoes and get everything you need to be done.
This does not work out in the end and in some cases, people end up injured because they are not wearing the right type of shoes. When you need to wear a good pair of hiking boots, you can look at the Columbia Newton Ridge Plus 2. These are the perfect boots for a number of different types of activities.
The tread on a boot is one of the things that give you an advantage in different types of terrain. It does not matter if you are trying to walk in the woods, on rocks, in a stream, through snow, or even on ice; you will be able to easily walk through them all with the right type of tread.
Most tennis shoes and other types of shoes on the market have little to no tread. However, a good hiking boot is going to have a nice level of the tread to make it possible to walk with ease everywhere.
Another thing that makes it easy to walk in all conditions with the Columbia Newton Ridge Plus II is that it has a nice level of support and stiffness.
One of the things that is unique is that even though the boot itself is stiff, the midsole is not stiff and it has nice flexibility that is not seen in all boots. This makes these a far better choice for active hikers and those who are going to be moving through the different outdoor conditions.
That's right, you can walk through mountains, trails, streams, and all outdoor conditions that you find with ease.
Conclusion – Why the Columbia Newton Ridge Plus 2 is the Right Boot for You
The bottom line on the Columbia Newton Ridge Plus II is that it is a boot that you are going to be comfortable with. These boots offer a nice waterproofing that is most effective (unless you are submerged in water) and require a minimal time period to break them in.
In addition, they are a great shoe to use in a wide range of different activities. The grips are great and help them to cling to a variety of surfaces while you are on the move. They are also super comfortable thanks to their built that often makes you feel as though you are wearing a pair of running shoes and not a pair of hiking boots.
These Columbia boots reviews are overwhelmingly positive, and they are a great pair of boots for the money too. They are really affordable and if you purchase through a discount retailer, you can even save a little bit of money on them. Also keep an eye out for a Columbia newton ridge plus sale from local retailers. In the end, they are one of the best pairs of boots that you can find for hiking and exploring the outdoors.
Waterproof + Durable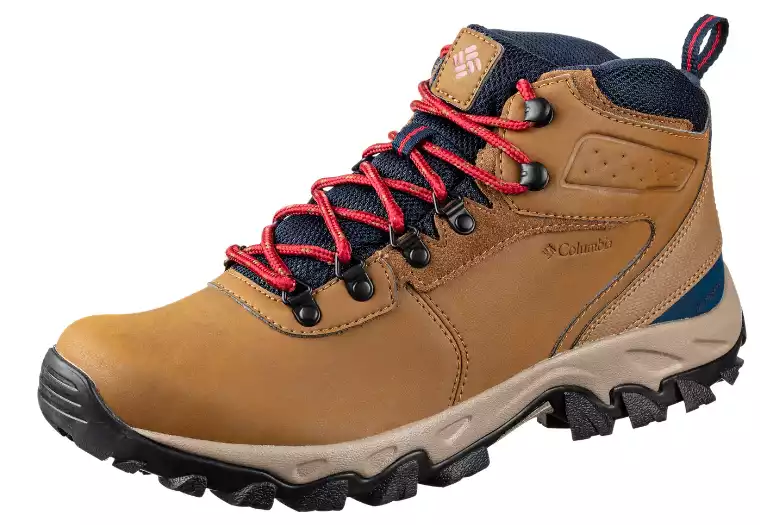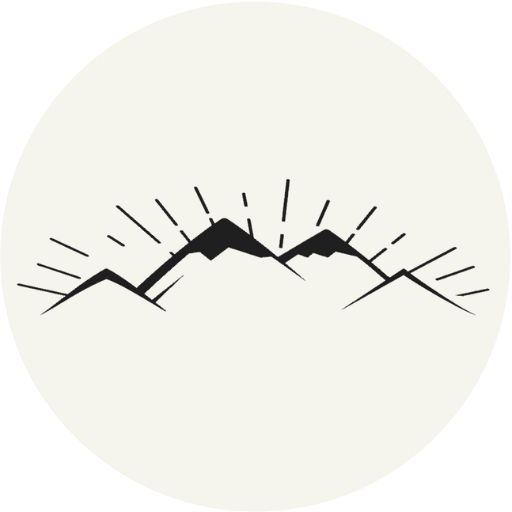 The All-Outdoors Guide team is comprised of enthusiastic experts that enjoy helping others that aspire to be better at outdoor fun. Part of that is making sure you have the right gear and information when it's time to go out and have fun. Some of our team have accomplished amazing feats like climbing 6000 feet to the top of mountains, others have explored every dirt trail they could find and we even have some people that have backpacked solo on various continents. No matter what our readers want to learn and do, our team is here to help them accomplish those goals.