When it comes to fabric technologies, two of the most popular are Omni Tech and Gore-Tex. To be able to understand how these technologies perform and which is going to be the best option, you should learn more about fabric technology itself.
Plus, it can help you to choose the right new jacket if you are in the market for one. You will know exactly what you are looking for and what you can expect your jacket to provide you with. We feel that Omni Tech is the best choice, but Gore-Tex is also an incredible fabric choice. In reality, you really won't be going wrong if you choose either one.
Upfront Waterproof Comparison
Both Gore Tex and Omni Tech have waterproof outer layers, but with different waterproof ratings. The Omni tech waterproof rating is 10.000mm, while the Gore Tex waterproof rating is 28.000mm. We'll discuss more about the waterproof ratings below, but this difference in rating gives a huge advantage to Gore Tex from the get-go.
By looking at a comparison of Omni Tech and Gore-Tex you will be able to really understand what these fabrics can offer you. You will be able to understand the different technologies and how these two fabrics really measure up to one another.
Omni Tech
Omni Tech is a fabric technology that was created by Columbia. The brand needed a fabric that would help them to set their products apart from others on the market and Omni Tech was the final result.
Columbia is an American brand and is one of the top-selling sports brands in the United States. Omni Tech was developed to be more. The fabric needed to be waterproof, but also breathable and stain-resistant. This was huge because the most waterproof fabric is not breathable.
Breathability is the most important factor because the majority of waterproof materials are not breathable. This is something that active users want when they purchase rain gear. Runners, bikers, hikers, and skiers all work up a sweat and they do not want to be overheated when wearing a coat. This is because being overly hot is going to affect their ability to perform well.
It is important to note that Omni Tech is not like traditional fabric. Instead, it is made up of three different layers. The outer layer of the fabric is called Omni Shield. This is what helps the fabric to keep from getting dirty and keeps it from looking stained. Plus, it helps to repel water from the outside.
Of course, it is important that the water is repelled. This is so that you can easily wear the jacket while being out in the rain or snow. The water droplets react by literally beading up and rolling off of the surface of the fabric instead of sitting on it and soaking through.
The second layer of the Omni Tech fabric is a membrane. This is a waterproof layer that gives the fabric a water-resistant ability. This fabric helps to keep you dry. The third layer has the purpose of keeping you comfortable and removing moisture from sweat that is inside the jacket.
This layer helps you to reduce your body temperature. Thankfully even with these three layers, the Omni Tech fabric is nice to wear, not stiff and feels soft. This is one of the biggest reasons why it was a fabric choice for us.
Gore-Tex
Another popular waterproof fabric is Gore-Tex. Gore-Tex has been around for a long time. Gore-Tex was actually discovered after a fabric called ePTFE was discovered. ePTFE is a durable material that has a low water absorption even though it is made up of a lot of tiny spores.
In fact, each square inch is estimated to have nine million pores. This allows the fabric to be able to breathe. It allows for the moisture to leave the inside of the jacket while preventing moisture from the outside from getting in. This is all due to the size of the pores.
The outer layer of the fabric is coated with DWR which helps to make it water repellent as well. This helps to ensure that no water is getting through the fabric. There are three different ways in which the fabric can work. The fabric can be used as a laminate as it helps to bind three different layers.
It can be looked at as a membrane as there are a lot of pores that help to keep it waterproof and breathable at the same time. Finally, it can be looked at as a technology as it can be made to fulfill different requirements. This is one of the best fabric technologies to be introduced and available on the market.
When you purchase a jacket that is made with Gore-Tex you will know completely what it is like to have a waterproof fabric. There are a lot of additional alternatives but Gore-Tex will always be the original and it remains a well-rounded fabric that keeps you protected from both water and wind, while still being completely comfortable and breathable.
The Main Differences Between Omni Tech and Gore-Tex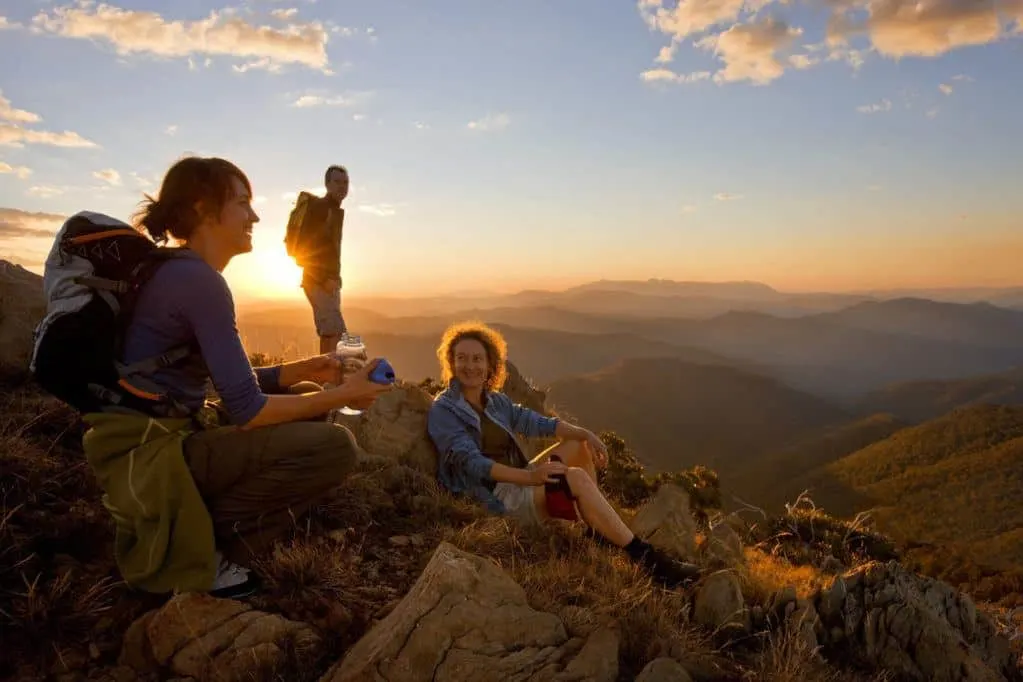 To understand the differences between the Omni Tech and Gore-Tex, you have to look at each feature and determine what type of differences there are within the features. We have decided to put this list together so that you can see and understand what is going to best meet your individual needs.
Breathability
Breathability is the ability of the jacket to perform while you are wearing it. You want a jacket that is going to allow you to be able to stay cool enough that you are comfortable, while still keeping you warm. Breathability is actually measurable. Omni Tech has breathability that measures at 10,000g/m2/24h. Gore-Tex has breathability that ranges between 15,000g/m2/24h and 25,000g/m2/24h.
**Gore-Tex is the clear winner in the breathability. It is a more breathable fabric.
Waterproof
The waterproof rating that is used is one that refers to the water column of fabric. This is centered around how well the fabric can withstand water pressure before leaking. There are several levels of waterproofing that can be available.
Waterproofing starts at around 10.000mm but the numbers go from there and the higher the number, the more waterproof the fabric is. Omni Tech has a waterproof rating of 10.000mm. Gore-Tex starts its waterproof rating at 28.000mm. This means that Gore-Tex can withstand downpours, heavy rainfalls, blizzards, and snowstorms.
There are some further considerations to make when considering if a jacket is going to be waterproof. One of the things that you have to consider is the seams and how they are put together. If you are looking at a jacket and notice that the seams are only stitched, then you must avoid that jacket.
This is because the seams will have tiny holes and that will compromise the fabric and cause you to have places where you will get wet. It is best to look for a jacket that has seams that have been sealed or taped. This will give you additional protections.
**Gore-Tex is more waterproof than Omni Tech. This does not mean that it is what you need, but depending on the conditions that you will regularly be exposed to, there might be a need to look into Gore-Tex instead of Omni Tech.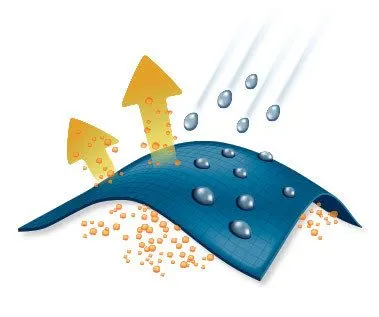 Wearability
There are several things that you should know about how these jackets wear. Personally, I do not reach for my Gore-Tex jacket as often as my Omni Tech because it is not as comfortable. Omni Tech is a more comfortable fabric because it moves with you. Gore-Tex is really stiff and a little awkward. In addition, Omni Tech's coating makes the fabric more pleasant to touch.
**Omni Tech is better for wearability. Since Omni Tech is going to be functional for the weather that I have where I live, this was the biggest push in me choosing Omni Tech over Gore-Tex.
Durability
The durability of both Omni Tech and Gore-Tex is good. An Omni Tech jacket is going to last you a long time and is going to be wearable for longer than it is in style. Gore-Tex is going to last much longer. This is because it is one of the most durable fabrics on the market today.
**Gore-Tex is the winner as the jacket will be almost indestructible.
Affordability
There are many different price points for jackets that are made from Omni Tech and Gore-Tex. One of the nice things about Omni Tech is that there are very affordable and some cheaper options available. Gore-Tex is always going to have a higher price tag and is out of the budget for some people.
**Omni Tech is a more affordable option.
The Pros and Cons of Omni Tech and Gore-Tex
One of the best ways to understand whether Omni Tech or Gore-Tex is better for your needs is to understand the pros and cons of both. Keep reading and you will find out which options are best for you.
Omni Tech Pros
Full line of options for jackets that come in all sizes and are available for everyone.
The affordable price point that allows them to be realistic options for most.
Practical shapes for outdoor sports and activities.
Perfect for active people.
Helps to keep you dry thanks to its breathability.
Keeps you from getting wet thanks to reasonable waterproofing.
Comfortable and flexible fabric.
Lightweight fabric that is still able to keep you warm.
It will last you a while and is a good jacket to plan on having for years to come.
Good for an athletic lifestyle.
Gore-Tex Pros
Very good for outdoor activities.
The perfect jacket for extremes in temperature and weather.
Keeps you dry regardless of what the weather is like.
Keeps you from feeling sweaty no matter how active you are.
Will last forever, there is no reason to worry about how long you will have the jacket, it is going to last a very long time.
Omni Tech Cons
While waterproof, the jacket does have a lower waterproof rating which means that it might not hold up in downpours or blizzards.
Not the most durable fabric.
Breathable but there are some wearers who still report that they are feeling sweaty while wearing it.
Gore-Tex Cons
Not as many choices, not available in all sizes or styles.
Expensive and might not be in the budget for all families.
Fabric is stiff and hard to move around in.
Heavy and uncomfortable.
Why Choose Omni Tech
Omni Tech is one of the leading sportswear fabrics for a number of reasons. It is comfortable and flexible and offers a lot of great options. There are literally jackets and other outerwear for everyone in your family. Plus, the products are readily available and easy to find.
You will love that the waterproofing technology work and that you are not going to get wet. Plus, you will love that it helps to keep you from feeling sweaty by being breathable. It is really a fabric that does everything that you are looking for.
Why Choose Gore-Tex
Gore-Tex is the perfect choice for anyone living in extreme weather conditions. Whether it be areas that have lots of rain or those that experience blizzards, Gore-Tex is the best material to stand up to these conditions. Jackets and other outerwear is perfect for everyone, especially those who like to be in the outdoors and enjoy extreme outdoor activities.
Three Great Products Featuring Omni Tech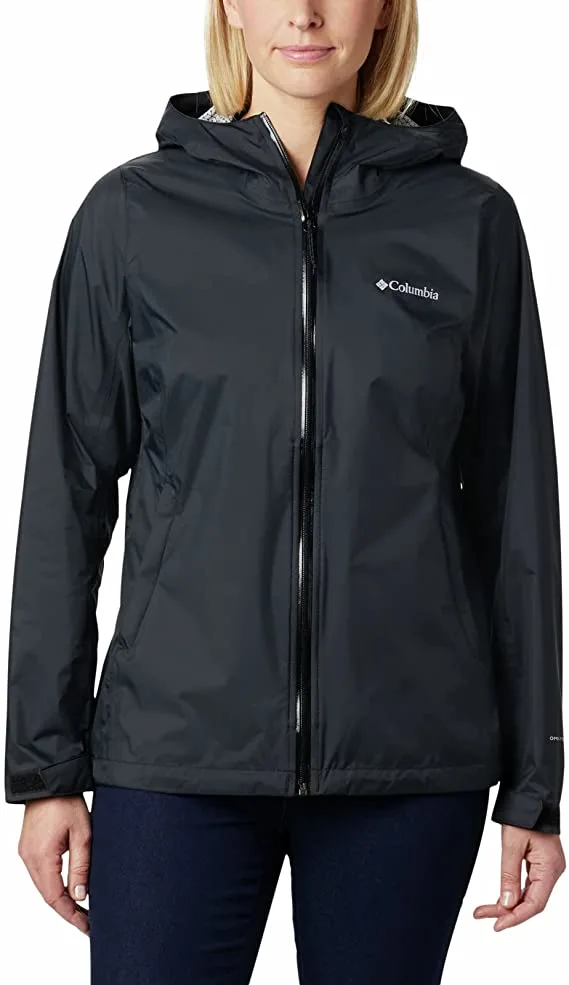 Columbia's Women's EvaPOURation Jacket is one of the most popular rain jackets available today. This could be because it allows you to breathe while still being waterproof. If you have ever worn a raincoat and hated how sweaty you were, you will understand just why this jacket has become such a popular choice. It comes available to you in a wide range of colors and sizes.
It allows you to battle the rain no matter where you go and has even won awards for being such a great choice. In addition, you are going to be able to breathe thanks to some of the features and the Omni Tech fabric.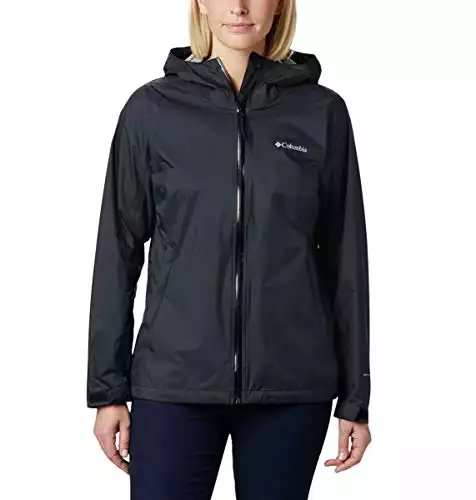 Women's EvaPOURation Jacket | Columbia
The details of this Columbia EvaPOURation Jacket are what make it so versatile and special. Crafted of 100% nylon 2.5L 70D EVAP Tech woven material, this rain jacket is guaranteed to be waterproof; the seam-sealed construction and vented underarms keeps your dry while sealing the cold air out. Columbia - Comfy Logo Wear at Great Discounts!
Check Price
Buy at Amazon.com
We earn a commission if you click this link and make a purchase at no additional cost to you.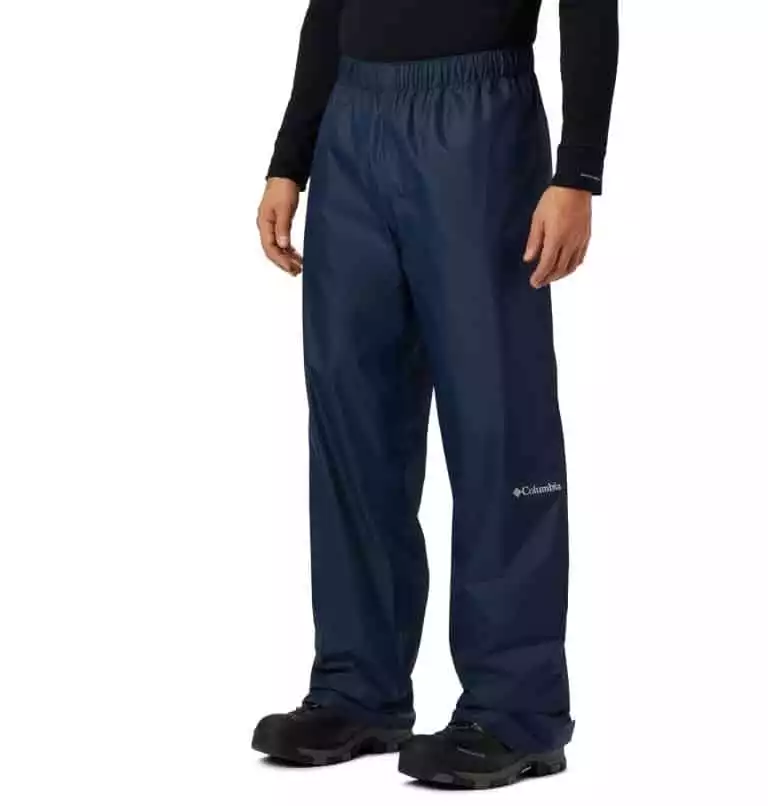 Men's Rebel Roamer Rain Pants | Columbia
You're not the average Joe who settles for getting wet in the rain—you expect more from your pants, which is why you wear the Columbia Rebel Romer Pant. The waterproof Omni-Tech, 70D nylon fabric keeps you dry when the weather is less than ideal, and the modern classic fit keeps this pant comfortable, regardless of where your wandering takes you.
Check Price at Columbia
Check Price at Backcountry
We earn a commission if you click this link and make a purchase at no additional cost to you.
The Men's Rebel Roamer Rain Pant is the perfect example of everything that you can find featuring Omni Tech. These pants are perfect for bikers and other outdoor enthusiasts who want to stay dry while being outdoors in all types of weather. They are a softshell technical pant that allows for superior waterproofing and breathability.
They are available in different inseams and sizes as well as a few color choices. They are great pants to wear all day during poor weather conditions as they are comfortable and move like normal pants.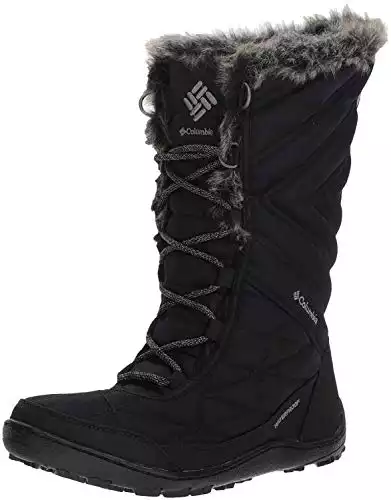 Women's Minx Mid III Snow Boot | Columbia
We made a classic lace-up even better. Step out in style and protection with this seam-sealed, waterproof woven upper with faux fur. Columbia - Comfy Logo Wear at Great Discounts!
Check Price
Buy at Amazon.com
We earn a commission if you click this link and make a purchase at no additional cost to you.
The Women's Minx Mid III Boot is a great winter boot that has been developed for the cold months. It features the popular Omni Tech fabrics that keep your feet from sweating and keep your feet dry at the same time. You never have to worry about uncomfortable wet socks or boots that smell bad from sweaty feet.
The classic lace-up style is popular and trendy which means that even the most trendy person will feel comfortable while wearing these practical boots. They also feature seams that are completely sealed so there is no fear of having wet feet.
Three Great Products Featuring Gore-Tex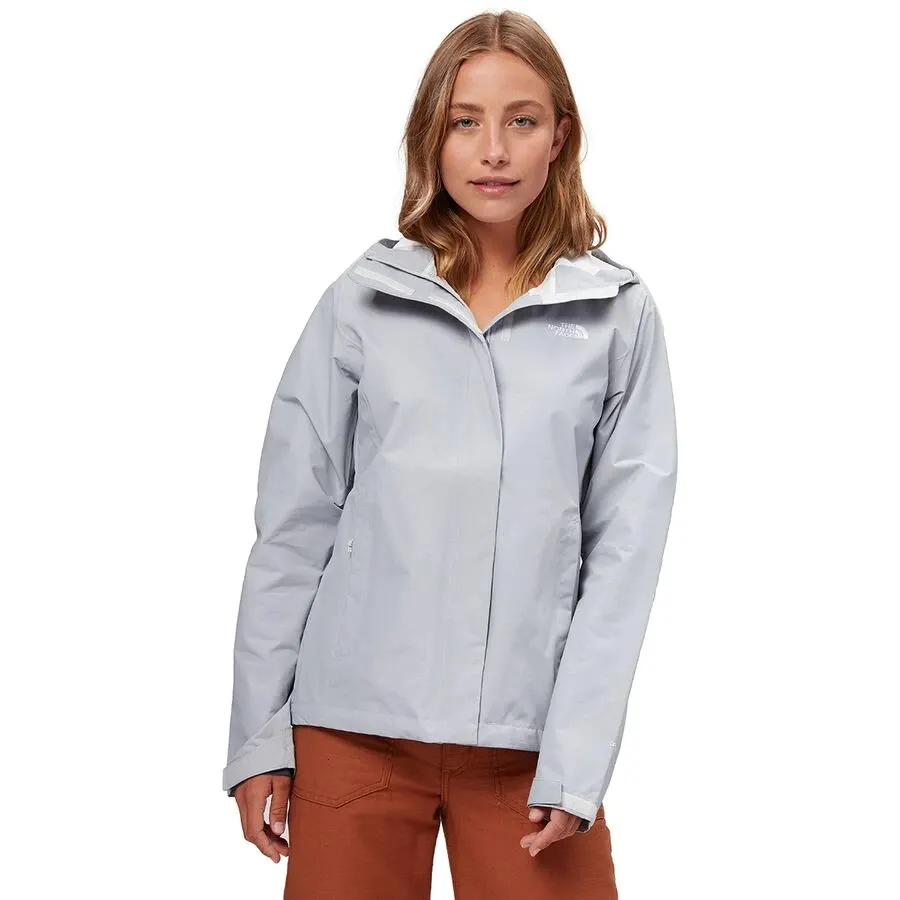 The Women's Venture 2 Jacket comes in a wide range of styles and even has some extended sizes available in some styles. In addition, there are many features that you will love.
One of these is that the materials and workmanship have a lifetime guarantee. In addition, you will like that this jacket is lightweight and offers the comforts that you are looking for when trying to avoid getting wet. This jacket is perfect to wear to the store or out on the slopes. You can warm it up more with base layers and/or mid-layers. It is a really flexible jacket that offers you more.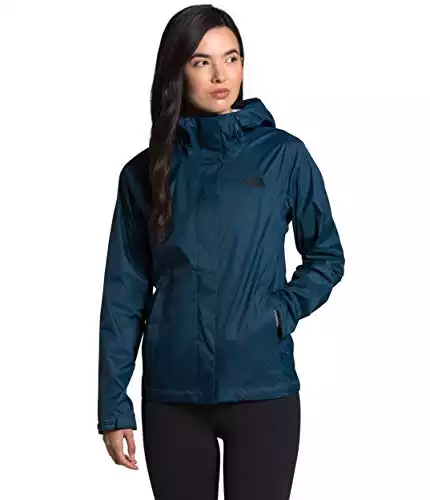 The North Face Women's Venture 2 Waterproof Hooded Rain Jacket | Backcountry
When black clouds descend from above the canyon, reach into your backpack for The North Face Women's Venture 2 Jacket. Updated with a new fabric, cleaner construction, and fresh style, the waterproof, breathable DryVent 2.5-layer membrane and fully taped seams easily shed water and keep you bone-dry while you make your way back to camp.
Check Price
Buy at Amazon.com
We earn a commission if you click this link and make a purchase at no additional cost to you.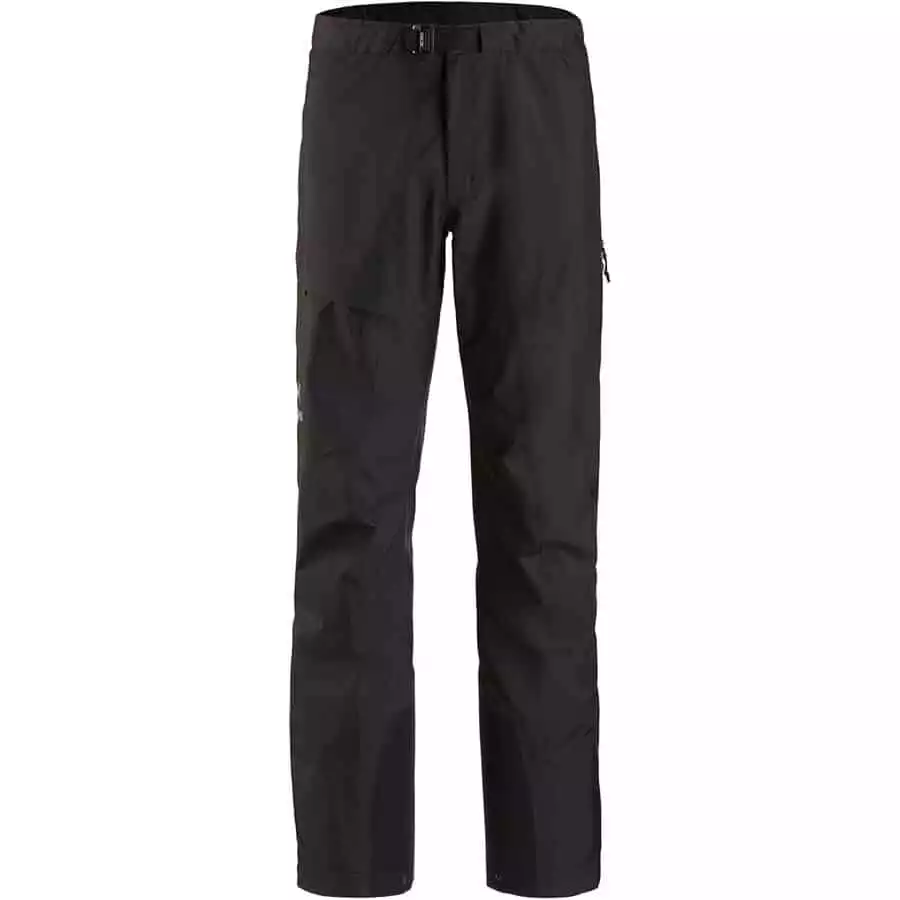 Arc'teryx Beta AR Pant - Men's | Backcountry
Loaded with a bevy of smart features and technical fabric details, the Arc'teryx Men's Beta AR Pant protects you from the elements when you're facing down gale-force winds, heavy snow squalls, and freezing temperatures. Featuring Gore-Tex Pro 3-layer membrane/laminate construction, these pants are seriously equipped for the worst weather on the planet.
Check Price at Backcountry
Check Price at Arc'teryx
We earn a commission if you click this link and make a purchase at no additional cost to you.
The Arc'Teryx Men's Beta AR Pant is one of the best waterproof pants that you will be able to find. They are perfect for all types of action and will keep you dry no matter what you are doing. The fabrics really help to repel water in all conditions even the wettest ones. Then they help to keep you comfortable while keeping you from feeling wet if you start to sweat.
They are the perfect pants for all outdoor adventures. The pants will keep you comfortable and dry while you emerge in weather elements. They are a great pair of pants to explore the rainy season in.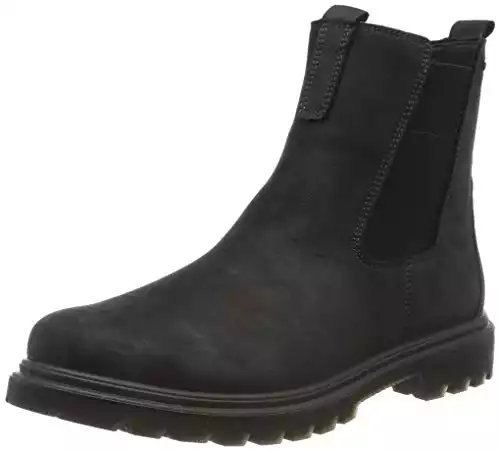 Legero Women's Snow Boots | Amazon
Monta by Legero is a stylish Chelsea Boot for many occasions: the elegant shaft and the deep-profiled, non-slip outsole, which guarantees optimal grip on the floor.
Buy at Amazon.com
We earn a commission if you click this link and make a purchase at no additional cost to you.
The Legaro Women's Monta is a great boot that is going to help to keep your toes dry. Plus, it is going to keep you from having sweaty feet. This means that your boots are not going to get that normal foot funk that boots tend to have after a winter of being out in the weather. They feature traditional boot styles and the popular Gore-Tex material to keep them dry and breathable.
Plus, they feature a nice hard-wearing sole that is going to help them to last for at least a few years of wear and tear.
FAQs
Is H2No as good as Gore-Tex?
While H2No is durable, it does not come close to the durability of Gore-Tex. However, if you want to comfort the H2No is a more comfortable fabric, and jackets made from H2No are flexible and comfortable.
Fabrics made from Gore-Tex are a little stiffer which means that they are not as comfortable. So, as with all things each of these materials has its upside and downside so which one works best for you depends on what you are looking for.
What does Omni Tech mean?
Omni Tech has been used by Columbia for a very long time. The best definition for Omni Tech comes from them. Omni Tech is a three-layer material that is both breathable and waterproof making it perfect for creating shell jackets.
Omni Tech is the foundation for most of Colombia's technical apparel. The very top layer or the one on the outside has a special Omni Shield that helps keep it stain free.
Is Gore-Tex 100% waterproof?
W.L. Gore and Associates is the company that is behind Gore-Tex. This fabric is both breathable and waterproof. This material was first invented in 1969 and is known for being both breathable, allowing water vapor to pass through; and waterproof, repelling water that comes into contact. Thankfully it is lightweight and perfect for all-weather use.
Why is Gore-Tex so good?
Perhaps the reason that Gore-Tex is considered to be so good is that it manages to be both waterproof and breathable at the same time. It actually helps to remove the perspiration and sweat by allowing it to flow out of the jacket, while still being waterproof and not allowing water in. That unique feature is one that not all waterproof materials have and is something that you will certainly be happy with when purchasing a new jacket.
Is HyVent as good as Gore-Tex?
HyVent is also known as HyVent Alpha. This is the material that the brand The North Face uses in most of their shells and jackets. This material works pretty similarly to Gore-Tex. While it is equally as waterproof. It is not as breathable as Gore-Tex. So, if you are a sweater or someone who easily gets hot then this would not be as good for you as Gore-Tex, but for someone who is always cold and rarely sweats it could work equally as well.
What waterproof rating is Gore-Tex?
When it comes to waterproof rating, the higher the rating, the more waterproof that material is. With Gore-Tex the waterproof rating is 28,000 mm.
Is Omni Tech waterproof?
Omni Tech was developed with more than being waterproof on their minds. This technology was developed with more in line. The goal was to produce a fabric that was not just waterproof, but also could be water-resistant and could also be breathable. This was a tall order, but Omni Tech delivered.
Is Columbia Omni Tech Warm?
Omni Tech is used for its waterproof properties and is an outer shell material for jackets. It is not the best material for warmth. However, Columbia does have an Omni Heat inner layer that you can get if you are looking for something that is going to keep you warm as well.
What does Omni Heat mean?
The Omni Heat material is a unique material that looks like something galactic with its silver dots. The silver helps to reflect your body heat so that you can stay warm while you are wearing a jacket or coat. This material is up to 20% warmer than other materials that are similar and on the market. It really works to help the wearer to stay warm.
Is Gore-Tex waterproof forever?
Gore-Tex is an extremely durable fabric. It might not last forever, but it is going to last a considerable amount of time.
Is Gore-Tex Windstopper Waterproof?
Gore-Tex Windstopper is windproof, but it is not waterproof. That being said, it is water-resistant so it is a good jacket to wear in windy weather where there might be some sprinkles. However, in a downpour, you would get wet if you were wearing this.
Can Gore-Tex Wear Out?
Gore-Tex is a unique and interesting material. It is not the strongest when you consider things, it is, in fact, a fragile thing. It does not breakdown or wears out chemically for a very long time, so this is not something that you have to worry about.
Conclusion — Omni Tech vs Gore-Tex
Both Omni Tech and Gore-Tex offer great products for those who are trying to stay dry while staying comfortable. While Gore-Tex is a little more durable and offers more protection from sweating and the weather, it is a lot stiffer and is nowhere near as comfortable to wear. Plus, it is more expensive and offers little choice for families with fewer products marketed to children.
Omni Tech offers great durability, is affordable, and offers choices for everyone, while still being waterproof in normal conditions and keeping you from sweating too much.
I have personally owned jackets that feature both of these materials. My Omni Tech jacket is my favorite and the one that I pick up time and time again.
This is simply because it is more comfortable and flexible and I feel like it moves with me regardless of how active I am. It is a jacket that I would recommend to anyone who is looking for something that will stand up to normal weather conditions.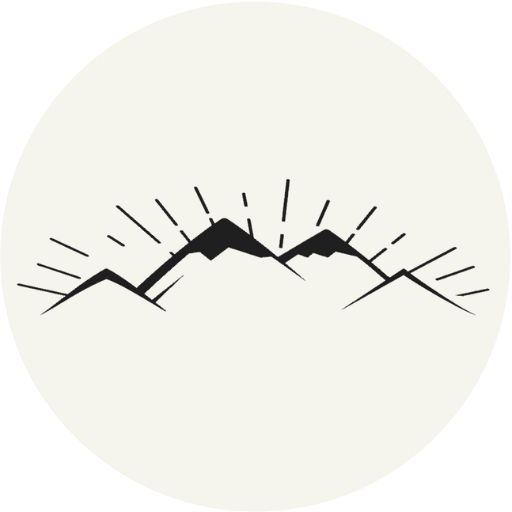 The All-Outdoors Guide team is comprised of enthusiastic experts that enjoy helping others that aspire to be better at outdoor fun. Part of that is making sure you have the right gear and information when it's time to go out and have fun. Some of our team have accomplished amazing feats like climbing 6000 feet to the top of mountains, others have explored every dirt trail they could find and we even have some people that have backpacked solo on various continents. No matter what our readers want to learn and do, our team is here to help them accomplish those goals.