You've done your research, compared models, and now have your new hiking boots in hand. Before venturing out into the backcountry for the first time there is one thing left to do- break in the waterproof hiking boots.
New hikers may be unaware that the breaking-in period for hiking boots is often longer compared to breaking in casual shoes. Most people go about breaking in their boots by just strapping them on and going for a hike, but there are some things you can do to lessen the chances of sore feet and blisters.
First off, if you didn't choose your boots in-store with the help of an experienced employee then you should double-check the sizing before stepping out.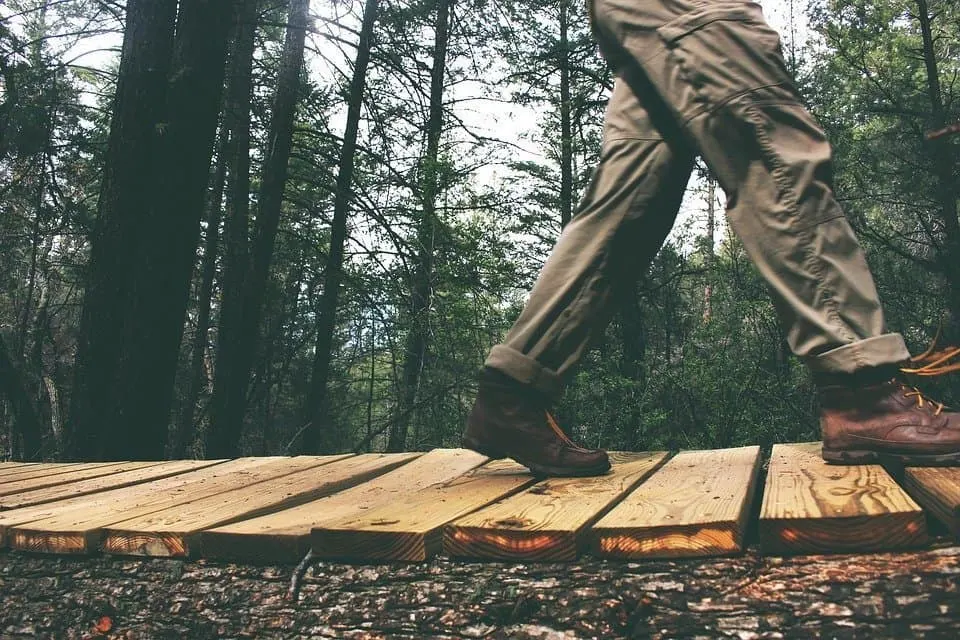 Follow these steps to quickly break in hiking boots:
Walk around your home. You can even wear your hiking socks and any insoles for maximum effect.
Walk around your neighborhood. Needs to run some errands? Take your new hiking boots along. Gradually increase the distance of these trips
Do a day hike. Load up your pack and head out on the trail for some realistic breaking in. Don't overdo it. Start with a half-day, then work up to full days. After your second trip, you should be ready to go!
Proper Hiking Boots Sizing Guidelines
Before you go anywhere you should take a moment to put on your new boots and examine them for proper fit. Just like the majority of shoes, not all sizes fit them the same across the board. No amount of breaking in is going to make ill-fitting shoes feel nice on your feet.
Here are some tips for proper fit for hiking boots:
If purchasing online, take a peek at the reviews for sizing tips. Some boots may run small or large, perhaps they are quite narrow or much wider than average. Even if the description of the boots didn't explain these things, you will surely find them in reviews.
If you see many reviews complaining about sizing issues you can use these to find the right size base don your foot shape (or skip them entirely). If you are particularly narrow or wide feet or maybe you are between their sizes, it never hurts to contact the company for help.
The best way would be to find a retailer near you so you can actually try on the shoe in person, even if you end up buying it online anyways.
When trying on your boots for the first time be sure to have on new cotton or wool socks made for hiking/outdoor activities. You will also want to completely unlace the boots and replace them, either in the same way or your particular favorite lacing style.
Remember you don't want your laces to be super tight, only tightened enough that your feet feel secure.
For a hiking boot, you will need a little "wiggle room" in the shoe to account for natural foot swelling and natural foot movement while traversing terrain. You might get away with a snug sneaker when you're walking on a sidewalk but you'll quickly find out that won't fly on the trail.
The toe box shouldn't be squishing your toes and you should be able to move them comfortably. Push your foot as far forward as possible so your toes are well into the toebox without hurting. Reach your finger down into the heel to check to space.
Ideally, you'll want about a finger's width of space in the heel. Some issues can be fixed by adding insoles or relacing the boots in a new pattern. You could also take them in to be custom fitted. However, there is no true fix for boots that just don't fit.
How to Break in Hiking Boots | Best Methods for Breaking In
Breaking in a pair of boots seems basic enough but there are a few tricks for making the process easier and reducing the chances of nasty blisters or other common issues.
Start Your First Walk Later in the Day – Since feet swell naturally throughout the day it is best to start wearing new boots in the afternoon or evening. Boots that feel a little snug at the start of your day maybe be quite uncomfortable later on depending. Aside from just trying on the boots when shopping, it's a good idea to break them in later in the day anyway, to ensure they stretch and form most comfortably to your feet.
Wear Them Around Town First – It's tempting to take new waterproof boots out onto your favorite trail but your feet will thank you if you start off by wearing the trail runners around the house and while running errands There usually isn't a serious rush to breaking in so take the time to start off easy. Be sure you do wear the socks you plan on hiking in, even if you're just going for a walk around the block.
*Tip – If the waterproof boots feel suspect in terms of fit right away but not enough to return them right off the bat, only wear them in the house for a few days. This should be enough time to decide whether they should be returned or not.
Only wearing them inside should keep them looking new so you are able to return them to the store.*
Consider the Style of Boot – Lightweight boots will break in quicker. The same goes for boots made of synthetic materials. Some people may find that these materials make the boot fit like their old favorite right out of the box.
Heavy synthetic boots and leather hiking boots will take longer to break-in. Sometimes a few weeks or upwards or 50+ miles, depending on the model and your pace. Nothing feels quite as nice as a well-worn pair of leather hiking boots but consider synthetic if you only hike short distances or have very sensitive feet.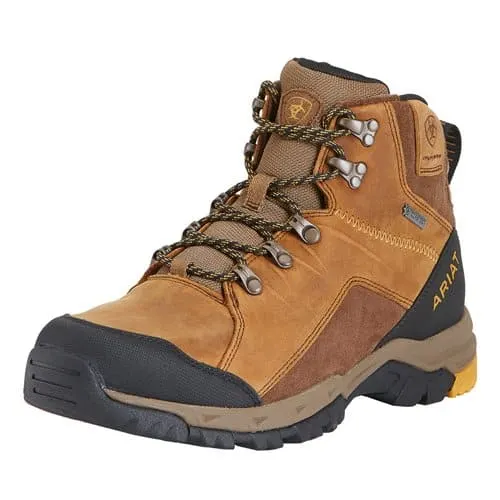 Try an Old School Method – There are some older methods of breaking in that some people swear by for leather boots that involve water. You could either soak the boot in water then wear it until it dries or wear damp socks during the breaking-in period.
Completely soaking leather boots is questionable- it may lead to more comfortable boots but possibly at the expense of longevity and overall durable lifetime. A better idea is to wear damp (not wet!) socks. This will soften the boot from the inside out, without sacrificing durability.
Use a Leather Conditioner – Another trick for getting leather boots supple more quickly is to use some type of leather conditioner. You could use a product like a mink oil on only the parts of the boot you want more pliable or use something like Obenauf's all over, according to the product directions.
A good leather conditioner for outdoor footwear should help speed up the breaking in the process while also improving the quality of the leather. Some products can really improve water resistance as well.
Buy New Hiking Socks – You won't be doing your feet any favors by wearing cheap cotton or old, threadbare socks. Socks for hiking can be categorized as lightweight, midweight and mountaineering. Personally, I recommend the Darn Tough socks as the best option for hikers.
If you are a casual hiker or going to be hiking on a groomed trail in good weather then a lightweight backpacking/hiking sock will suffice. Midweight socks are ideal for more difficult trails or longer excursions as they often have built-in padding for additional comfort.
As you can guess, mountaineering socks are seriously thick socks made for strenuous trails and/or very cold weather. Don't forget about sock liners as well, which should be used with midweight or mountaineering socks.
Before you start breaking in a new pair of boots, buy a new pair of socks and wear those during the breaking in process. Wool and synthetic wool materials are great choices. Liners made of a silk blend or any type of wicking material is a good idea.
Stay away from 100% cotton socks. They might be comfortable at first but you will regret it later. For very short hikes you might use cotton blend socks in conjunction with a wool/synthetic wool or a liner.
Breaking in hiking boots shouldn't be rushed if you can help it. Be sure you start with a properly fitting pair and follow the above tips. Remember, even if the boot fits well, if your feet are in serious pain or you are developing severe blisters from chafing, you should return them.
Breaking in boots may be a bit uncomfortable at first but you shouldn't be left in agony after a walk or easy hike.
Further Reading on Hiking Boots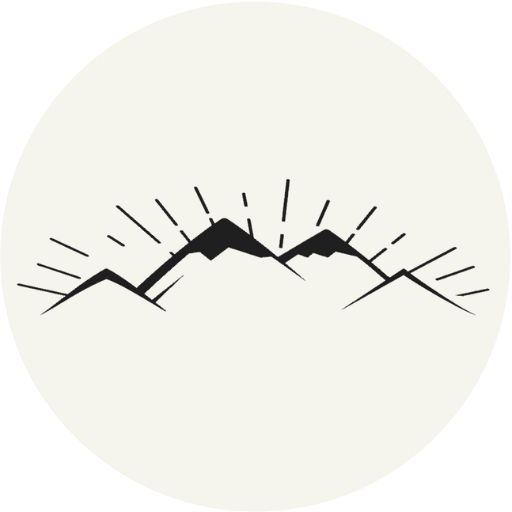 The All-Outdoors Guide team is comprised of enthusiastic experts that enjoy helping others that aspire to be better at outdoor fun. Part of that is making sure you have the right gear and information when it's time to go out and have fun. Some of our team have accomplished amazing feats like climbing 6000 feet to the top of mountains, others have explored every dirt trail they could find and we even have some people that have backpacked solo on various continents. No matter what our readers want to learn and do, our team is here to help them accomplish those goals.