It's all about the socks. You may think that your boots are the most important purchase you'll make, but let's face it. It's all about the socks. Without the right socks your feet will be covered in blisters and raw. Of course, the right fitting boots are important too.
A lot of people don't think much about their socks. Like most people you probably just pull out the closest clean pair out of your sock draw. But, socks can make or break your next hike. Hiking socks should fit like a second skin, wick moisture away, and keep your feet warm.
On any given hike your feet could find themselves hiking in the hot desert, fording a stream, scrambling a rock cliff or trekking through deep snowpack. Your gear, including your socks, needs to able to handle the most extreme conditions without fail. Not all socks are created equal
SmartWool PhD Outdoor Medium Crew Socks
SmartWool socks are some of the best socks on the market today. The SmartWool PhD sock is high-performing and a favorite amongst outdoor enthusiasts. The fitted wool sock is best used alone, which might deter some old school hikers who like the dual layer sock system.
The SmartWool PhD sock is very versatile and is comfortable in most conditions except for the extreme cold. You can feel confident crossing any stream in the SmartWool PhD because it insulates well when wet and dries quickly.
The SmartWool PhD sock is made of 79% wool, 20% nylon and 1% elastic providing your foot with a tight fitting sock. The sock is built for performance with heavy padding on high wear areas, like your toes and heels, and compression panels to keep your socks in place with your every step.
While the SmartWool PhD sock has many positive features, one of the cons of the sock is that it is too fitted to accommodate a liner for layering making it a poor choice for cold weather adventures. Despite its lack of cold weather performance, the SmartWool PhD excels in multi-day backpacking trips where the tight fit and warm-while-wet insulation will truly shine.
The SmartWool PhD sock retails for about $21 making them one of the more expensive options on the market, but SmartWool socks are about as high quality of a sock as they come.
Pros:
Comfortable
Tight fit
Insulates well when wet
Dries quickly
Lifetime guarantee
Cons:
Not compatible with a liner or dual sock system
Does not perform the best in extreme cold weather
Expensive (

about $21 here

)
Darn Tough Vermont Merino Wool Micro Crew Cushion Hiking Sock
Darn Tough Vermont socks are made in the state of Vermont, which is an added bonus to these high quality Merino wool socks. The Merino Wool Micro Crew sock is a mid-weight sock that provides built-in elastic arch support and high-density padding in the heel and toes where you need it the most.
Since the sock is comprised of 67% Merino wool, 29% nylon, and 4% Lycra Spandex it is naturally resistant to stinky foot odors and breathes moisture to keep your feet blister-free.
Darn Tough socks are essentially bullet proof. Just ask any hiker who has been wearing their socks nonstop for 3 years! The Merino Wool Micro Crew sock performs well in any conditions from below zero to hot desert conditions. The sock will keep your toes toasty in the winter and dry during the summer.
Hikers find that the sock air dries quickly and returns back to its original fit after washing. Many hikers have also commented that they see very little stretching or pilling of the wool after multiple hard uses of the socks. If that doesn't make you want to go out and buy a pair right this minute, I bet the lifetime guarantee will!
Yes, you heard that right. Darn Tough socks have a lifetime guarantee so if you don't like them or you get a hole in the sock 4 years from now, you can send them back for a new pair. How cool is that?
Pros:
Lifetime guarantee
Made in the USA
Comfortable, tight fit
Good all-around sock
Dries quickly
Natural odor resistance
Cons:
REI Merino Wool Light Hiker Socks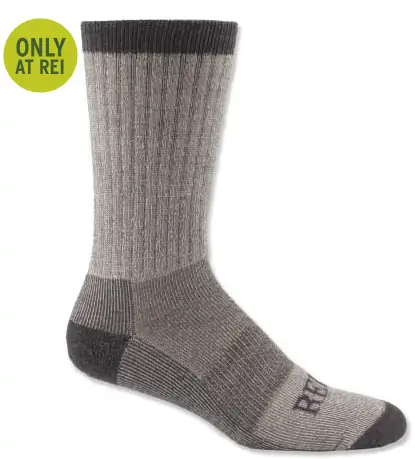 While many of the newer high end hiking socks today can't fit a liner, the more budget friendly REI Light Hiker sock can and it's about $10 cheaper than its counterparts. The REI Light Hiker might not be as great as the SmartWool and Darn Tough socks, but it is one of the best budget socks on the market today.
The REI Light Hiker sock is an ultra-cozy sock that does not have a super-aggressive tight fit like other high-performing socks allowing you pair the sock with a liner for added warmth and comfort.
The Light Hiker sock does have a compression band around the arch that helps keep the sock in place, but it does not completely eliminate any movement thus possibly leading to blisters. If you pair the sock with a liner it should prevent most blisters from forming during a long hike.
The REI Light Hiker is made of 78% Merino wool, 20% nylon, and 2% Lycra Spandex giving the sock a really cozy feeling. The plus side is that the sock is very warm and has a great insulation-to-weight ratio. However, the downside is that the loose knit of the sock is more prone to catch on branches and underbrush on the trail leading to piling and holes.
Hikers find that the REI Light Hikers socks don't wick as well as other socks. Hikers who have worn these socks in hot weather find that their feet become overheated and end up with wet socks. The socks perform best in cold weather keeping toes warm in below freezing temperatures. For the price point, the REI Light Hiker is a great value.
Pros:
Budget friendly (see here)
Excellent in the cold temperatures
Can accommodate a liner for a dual sock system
Cozy feel
Cons:
Does not preform well in hot temperatures
Loose knit can lead to snags, piling, and holes
The looser fit can lead to slippage and/or blisters
Compare the Socks!
| | | | |
| --- | --- | --- | --- |
| | SmartWool PhD Outdoor Medium Crew Sock | Darn Tough Vermont Merino Wool Micro Crew Cushion Hiking Sock | REI Lightweight Merino Wool Hiking Crew Sock |
| Material: | 72% Merino wool, 26% nylon, 2% elastane | 67% Merino wool, 29% nylon, 4% Lycra Spandex | 78% Merino wool, 20% nylon, 2% Lycra Spandex |
| Height: | Below calf | Calf | Calf |
| Recommended Use: | Hiking, backpacking, cool-weather casual | Hiking, backpacking | Hiking, Cold weather hiking or climbing |
| Price: | $21.95 | $18.00 | $14.50 |
| Manufacturer Warranty: | Lifetime | Lifetime | 1 Year |
Final Thoughts on The Best Hiking Socks
Finding the right socks for hiking is extremely important if you want to end your hike with happy feet. Wearing the wrong pair of socks can lead to blisters and stinky feet. Thankfully outdoor retailers have been perfecting the perfect hiking sock for your needs. The problem? Too many socks on the market that just aren't that good.
The above three socks are the top in their class. If you're looking for a high-performance tight fitting sock then look no further than the SmartWool or Darn Tough socks as they perform exceptional and have lifetime guarantees.
If you're looking for a quality cold temperature sock at a budget price then consider the REI Light Hiker sock. Determine what kind of hiker you are and want needs your socks then to fill and then go try some on. We bet you'll love these socks!
Further read: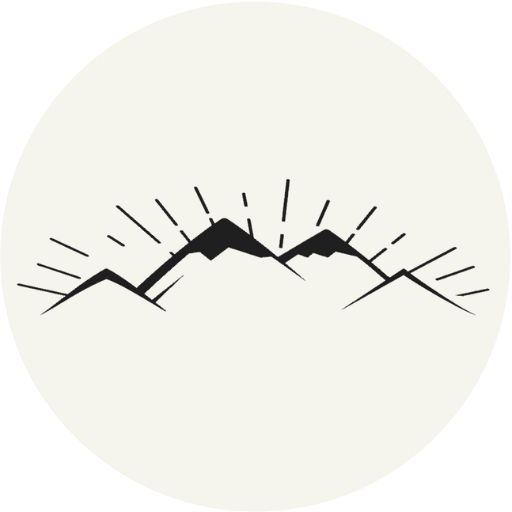 The All-Outdoors Guide team is comprised of enthusiastic experts that enjoy helping others that aspire to be better at outdoor fun. Part of that is making sure you have the right gear and information when it's time to go out and have fun. Some of our team have accomplished amazing feats like climbing 6000 feet to the top of mountains, others have explored every dirt trail they could find and we even have some people that have backpacked solo on various continents. No matter what our readers want to learn and do, our team is here to help them accomplish those goals.