While sandals might not be your first choice for hiking footwear, they do have their place and benefits amongst your hiking adventures.
Sometimes you just want something that you can wear that is versatile and will take you from the car to the trail to the restaurant.
When and Why to Wear Hiking Sandals
Hiking sandals are perfect for some places, like hiking in tropical regions or dry environments with well-maintained trails, but they should be avoided on trails that involve a lot of logs, rocks, and steep climbs.
Here are some general reasons to go with Hiking Sandals vs Boots:
Unlike heavy and stiff hiking boots, hiking sandals are light, quick-dry, and well ventilated.
For many people, a hiking sport sandal can have several main benefits such as wearing around the campsite, wading through alpine lakes and rivers, and crossing those pesky streams in the backcountry when you don't want to get your boots wet.
Hiking sandals have the added benefits of breathability and little to no pressure points reducing blisters. Just make sure you don't hike with a heavy pack in them, as they are not safe on most backcountry trails.
Hiking sandals are a perfect companion to your hiking boots. They are lightweight enough to stuff in your backpack without adding extra weight and they are constructed with thick, rubber soles unlike the cheap plastic thongs you can get at the big box stores.
Hiking sandals generally have solid straps to keep your feet and ankles secured, shaped footbeds for support and protection, and closed-toes to keep your toes safe from roots and sticks that could injury your feet.
Finding the Best Hiking Sandals – My Top 3
There are many options on the market today for hiking sandals, but there are only a few good ones that we recommend. When looking for the perfect sandal make sure you look for a sandal that fits, has a good sole with quality traction, and solid straps that protect your feet from the elements.
Here are our top favorites that will bring you from the trail to town and everywhere in between.
#1 KEEN Newport H2 Sandal
The Keen Newport H2 Sandal is a hybrid shoe/sandal design that fits like a shoe but looks and feels like a sandal. The sandal is designed to protect your toes with its patented toe guard and a non-marking carbon rubber sole that is perfect for everyday indoor use.
The outsole of the sandal is anatomical to provide your feet with excellent support and the traction is great for both the water and the land. And since Keen knows you're going to get these sandals wet, they added an antibacterial Clarino Serdina footbed to help control moisture and smell.
The Keen Newport H2 Sandal is one of the best-rated hiking sandals on the market. It is popular amongst hikers, boaters, and causal wearers, and the sandals are bound to keep you and your feet happy for a long time. Most hikers praise the ankle support that is uncommon in most hiking sandals and the traction providing solid grip for even the most aggressive day hikes.
The sandals are lighter than the original leather version and the straps are lined with hydrophobic foam for comfort. For safety, Keen added 3M reflective piping to stand out in the dark. With constant wear, the sandals will probably last you between 2-3 years.
The Keen Newport H2 Sandal runs a bit small on average so order at least a half size larger for the best fit. You can check out this listing for the men's version or here for the female version.
#2 Teva Terra-Fi Lite Sandal
Tevas are a classic summer staple. While we all probably fondly remember our first pair that we wore everywhere as a child, did you know Teva makes awesome hiking sandals too? The Terra-Fi Lite sandal is essentially the better-looking and stronger older brother to Teva's original Hurricane XLT sandal.
The Terra-Fi Lite has more padding around the webbing, reinforced triangle rings, and a thicker sole with one of the most aggressive treads on the market. The Teva Terra-Fi Lite has a very comfortable footbed right out of the box, but its best feature is the ability to mold to your foot and create a custom feel. It might take a few miles, but trust me; you'll get that feeling in no time. The additional padding on the webbing straps just adds to the comfort of the sandal.
Another great feature of the Terra-Fi Lite is the adjustable straps with three points of adjustment giving you once again a more custom fit. The Terra-Fi Lite outperforms all hiking sandals in terms of traction.
The Terra-Fi Lite has hundreds of small, sharp rubber "teeth" that are built to hold onto the surface. The Keen Newport H2 has large, heavy lugs in comparison. As an added bonus since you'll be wearing these all the time, Teva added a Microban zinc-based antimicrobial treatment to help keep the stink away.
The only major downfall for the Terra-Fi Lite is the lack of toe guard. Exposed toes means potential danger on trails with lots of roots and loose sticks and rocks. No one wants a stubbed toe!
Still, if you aren't doing hikes over difficult terrain, it's a great option.
#3 Chaco Z/2 Unaweep Sandal
The Chaco Z/2 Unaweep Sandal is perhaps one of the most secure sandals on the market today. You can always spot a Chaco wearer based on their awesome foot tan lines! While Chaco is famous for their durable soles, they tend to be a bit on the heavy side. Thankfully Chaco designed the Z/2 Unaweep sandal to be 20% lighter than its previous sandals.
The Z/2 Unaweep sandal's strap configuration allows for maximum adjustability while still maintaining security and stability with the toe loop.
Chacos are known for their durable and comfortable soles. The tops of the soles are patterned to provide the bottoms of your feet grip when you tread through water and wet grass and the bottoms of the soles are the Unaweep Vibram sole design.
Chacos can handle just about anything from an afternoon floating down the river to hiking through the forest to working at your desk. What's the best part? Chacos come with a lifetime warranty!
The only two real downfalls of the Z/2 Unaweep sandals are the toe strap design (if you don't like that style) and the lack of toe guard. Chaco recommends sizing down at least a half size.
The Tech Specs – Comparing the Top 3
As a way to summarize, here are my 3 favs in a table:
KEEN Newport H2

Teva Terra-Fi Lite

Chaco Z/2 Unaweep

Upper Material:
Polyester variable webbing
Nylon webbing
Polyurethane, rubber, nylon
Sole:
Carbon rubber, EVA
Spider Original rubber
Unaweep Vibram sole
Lacing:
Elastic with cord lock
Hook-and-loop strap
Adjustable nylon straps
Recommended Use:
Light hiking, water sports, casual
Camping, light hiking, water-wear
Light hiking, camping, causal, river wading, fly fishing
Manufacturer Warranty:
1 Year
1 Year
Lifetime
Sizing:
Men & Women
Men & Women
Men & Women
Color:
Black, Navy, Raven, Loden
Black, Midnight, Ceramic Green
Dash, Roped, Lifelines, Forest, Midnight
Retail Price (as of this writing):
$99.95

check here

$84.95
$99.95-$104.95
The Verdict – Final Strap
Each of the above hiking sandals ranks best in the market today so you can't go wrong with any of the choices. Each sandal has a few pros and cons and it really comes down to personal preference.
For Rocky Unpredictable Terrain: If you plan on hiking rocky trails with lots of roots and fallen sticks, you might want to opt for the Keen Newport H2 sandal with its rubber toe guard.
For Versatile Mult-Activity: If you're looking for something that is great for hiking and water sports, look at either the Teva Terra-Fi Lite or the Chaco Z/2 Unaweep.
Hate Toe Loops? And if you hate toe loops, don't get the Z/2 Unaweep sandal.
Whatever one you choose at the end of the day, you're choosing one of the best hiking sandals on the market today.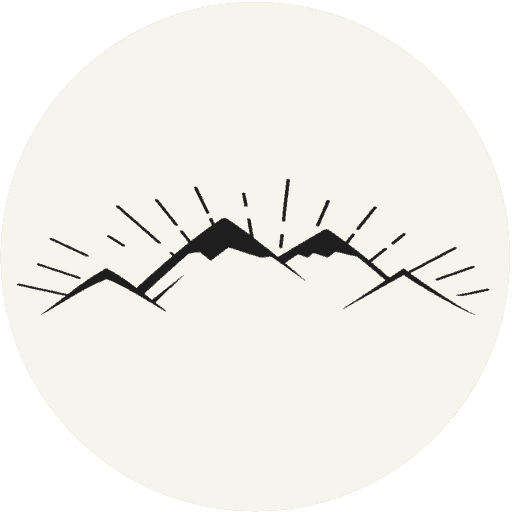 The All-Outdoors Guide team is comprised of enthusiastic experts that enjoy helping others that aspire to be better at outdoor fun. Part of that is making sure you have the right gear and information when it's time to go out and have fun. Some of our team have accomplished amazing feats like climbing 6000 feet to the top of mountains, others have explored every dirt trail they could find and we even have some people that have backpacked solo on various continents. No matter what our readers want to learn and do, our team is here to help them accomplish those goals.