The Keen Koven WP Hiking Shoe is a lightweight hiking shoe available for both men and women. With a removable footbed and a waterproof, yet breathable membrane, this is the perfect shoe for those who enjoy day hiking, sports, and walking.
The versatility of this product allows it to be used for many activities. It is said to be the "perfect blend between a hiking boot, tennis shoe, and cycling shoe." The Keen Koven WP hiking shoe offers incredible support and stable footing.
This is a shoe that is designed for those who are on their feet, all day long, working in various conditions, be that dirt, mud, or sand. The Keen Koven is a durable shoe that is sure to meet your day-to-day needs.
The only real issue comes with the sizing: they tend to fit small. That is an issue that is fixed by simply ordering a larger size or ensuring that you make an in-store and not online purchase. This being said, the Keen Koven is not necessarily for everyone…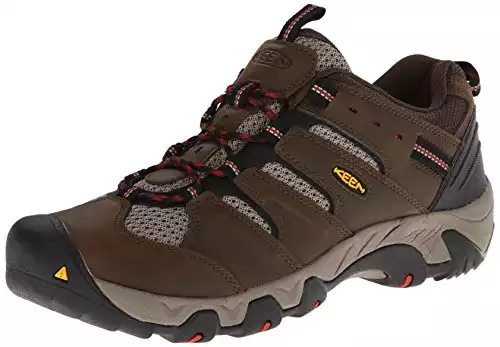 Pros and Cons of the Keen Koven
PROS
CONS

Comfortable
Durable
Waterproof

Moisture can't get out (sweat)
Fit's a bit on the small side
Key Features Examined
The Keen Koven WP hiking shoe offers a wide variety of amazing features that renders this a great multi-purpose shoe.
Waterproof: Designed out of waterproof leather and mesh upper, this shoe is completely waterproof, which is a huge bonus for those who have outdoor jobs.
Flexible Soles: The non-marking outsole allows the Keen Koven WP hiking shoe to easily transition from hiking to tennis. This ability to be flexible is something that will definitely save customers money in the long run. The footbed is removable allowing the insertion of a higher quality sole if needed. Since the Keen Koven WP hiking shoe does not have great arch support, it is good to know the option to improve the shoe yourself is there.
Proprietary Breathable Membrane: Perhaps most notable is the KEEN.DRY waterproof breathable membrane. This is a design (by Keens) that allows vapors to exit the shoe without letting water in.
Quality Leather: The Keen Koven WP hiking shoe is made with a type of leather that is designed to last; rendering this a very durable shoe provided the user takes good care of it. Available in a delightful range of colors, Keen provides something for everyone.
Evaluating the Shoe – In Depth
Comfort
Many have claimed that no break-in time is needed with the Keen Koven WP trail shoe, but that is a fact that tends to vary from person to person depending on the fit of the shoe. The shoe itself is very comfortable.
The breathable mesh keeps feet from getting too hot and sticky during warmer weather while preventing them from getting too cold when temperatures drop (to an extent – this is not a winter boot). A lace loop on the heel makes the Keen Koven WP hiking shoe very easy to put on and take off. How is that for convenience?
However, there are a few things to look out for when considering the Keen Koven WP hiking shoe. The waterproof liner on the tongue has been quoted to create uncomfortable pressure on the top of the foot.
This pressure can shift up to knees and calves, causing it painful to walk. While this is one of the main waterproof elements of the shoe, it's your gamble to take.
Comfort or dry feet? Again, this hasn't been an issue with all who have purchased the Keen Koven WP hiking shoe, lending the belief that this may be a sizing rather than a design issue.
Additionally, the Keen Koven WP hiking shoe offers little to no arch support. This is because the sole of the Keen Koven WP hiking shoe is very thin. Again, this hasn't been an issue with all customers. If needed, a higher quality sole can be purchased separately and inserted for those who require extra support.
Keen Koven Sizing
Sizing is perhaps the largest flaw with the Keen Koven WP hiking shoe, being listed as a complaint by numerous customers. It is very important to note that this is a shoe that tends to fit small. It is recommended to order a size larger than what you usually wear in order to ensure a good fit. There have also been issues with the width being too wide for some as they size up.
Unlike the sizing, the width fits large, which can generate a strange combination. The Keen Koven WP hiking shoe can be tricky to get right if ordering online. This is definitely a product that should be tried and tested in-store before purchase. This will save the hassle of returns, refunds, and disappointed customers.
Waterproof
While some has called the waterproof liner on the tongue uncomfortable, it certainly does its' job: keeps water out. The Keen Koven is a highly waterproof shoe that will definitely keep your feet dry, provided you aren't wading in water deeper than the shoe itself!
The waterproof leather and mesh design create a breathable membrane that allows your feet to stay cool (or hot!), unlike a rubber boot. But, the design isn't perfect.
While moisture is prevented from getting in, it also can't get out. This can be a problem for those walking for extended periods of time in hot weather. Feet sweat, and with no escape from that sweat, the interior of the show can become wet and slippery.
This shouldn't be an issue for those who are looking for a casual hiking shoe. But for those living active lifestyles and planning to wear the Keen Koven WP hiking shoe all day, this could pose an issue.
Mens vs Womens Keen Koven
The Keen Koven WP hiking shoe is remarkably similar for both men and women with only a few minor differences, the first being that the female version of the shoe is cheaper. This is likely due to the fact that women's sizing tends to be smaller than men's, rendering fewer materials used.
The only other notable issue is that women tend to have fewer sizing issues than men. While it is still recommended to test out in-store, women will probably have a better chance of getting the right fit when making online purchases.
Value
If you are looking for a casual hiking shoe, the Keen Koven has an excellent value for what it is offering. The price is reasonable and the shoe itself is very versatile, lending itself to many different tasks. It is durable, comfortable and it looks great! It is not meant for lengthy trips and extended wear. This can cause the shoe to break down.
There have been complaints that the material used is cheaper than past materials used by Keens. This is because the Keen Koven WP hiking shoe is meant to be an accessible and affordable shoe for everyday people. It is not meant for grueling expeditions through rough terrains while carrying heavy loads.
Keen Koven Alternatives
There are many other brands and models with great hiking boots and shoes, some of which we have evaluated below:
Conclusion – Is the Keen Koven Worth Purchasing?
The Keen Koven WP hiking shoe is excellent for people looking for a flexible, yet durable, lightweight hiking shoe. The features offered – such as a waterproof yet breathable membrane, an underfoot stability shank, and a convenient lace loop – will ensure that this shoe meets your everyday needs.
Whether you are working in the sun or traveling in the rain, the Keen Koven WP hiking shoe will keep you dry, comfortable, and happy. This is not a shoe designed for day hikes and easy overnights. It is great for those who work outdoors.
Caveat: It is not designed for extensive excursions and multi-day trips. That will likely cause early wear and tear.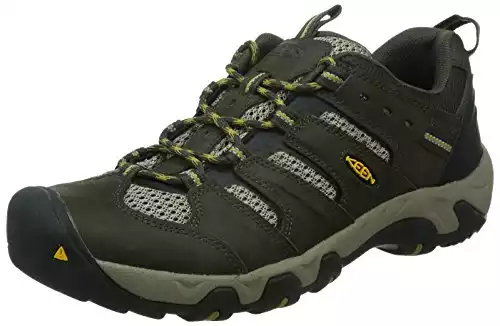 A Great Value for the Money
Overall, I was very impressed with the Keen Koven. Yes, there are some complaints, but overall you will be hard pressed to find a better VALUE hiking shoe for the money. Keen is a GREAT brand with an strong track record as well.
Check Price
We earn a commission if you click this link and make a purchase at no additional cost to you.
Further Reading on Hiking Footwear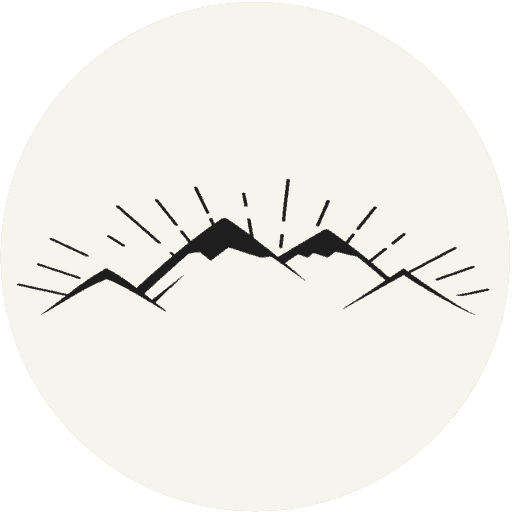 The All-Outdoors Guide team is comprised of enthusiastic experts that enjoy helping others that aspire to be better at outdoor fun. Part of that is making sure you have the right gear and information when it's time to go out and have fun. Some of our team have accomplished amazing feats like climbing 6000 feet to the top of mountains, others have explored every dirt trail they could find and we even have some people that have backpacked solo on various continents. No matter what our readers want to learn and do, our team is here to help them accomplish those goals.