Scarpa has a long history of producing innovative and quality outdoor performance footwear. The company was founded in northern Italy in the small mountain town of Asolo in 1938. Scarpa stands for the Societa Calzaturiera Asolana Riunita Pedemontana Anonima or the Associated Shoe Manufacturing Company of the Asolo Mountain Area in the English language.
Scarpa originally started as a simple handcrafted shoe company but in the 1960s when mountaineering and the climbing culture took off in northern Italy, Scarpa began producing some of the first mountaineering boots. Today, Scarpa continues to be a leader among outdoor performance footwear manufacturers.
Approach shoes are a combination of light hiking and climbing shoes. In the past decades, they have become a staple in the climbing world, but are beginning to grow in popularity in the backpacking community as well. Approach shoes are designed for long, semi-technical approaches to climbs that require a little more grip than sneakers.
The shoe fits more like a running shoe or light hiker but performs more like a climbing shoe. The Scarpa Crux hiking shoe has been part of the Scarpa approach shoe lineup for years now and is quite popular amongst the climbing community.
The Construction of the Crux
The Scarpa Crux hiking shoe is one of Scarpa's planet-friendly best-selling hiking shoes for both men and women.
"Scarpa has pledge to support more sustainable manufacturing practices and the Crux utilizes some of these green features."
The uppers of the shoes are comprised of suede and recycled polyester air mesh that helps with ventilation during your hike because no one loves sweaty feet within the first 15 minutes of hiking.
The midsole consists of microporous EVA material that cushions under your primary pressure zones to maintain a comfortable fit even during the more difficult approaches while the Vibram Vertical Approach sole helps you keep traction on those slippery surfaces.
The Tech Specs
Claimed Weight:
13.9 oz
Midsole:
EVA with Eco-Pure
Upper Material:
Outer: Synthetic suede (40% recycled), polyester mesh (29% recycled)

Forefoot Secures: KEVLAR

Lining: Polyester (100% recycled)

Lacing:
Traditional
Sole:
Vibram Vertical Approach (25% recycled)
Recommended Use:
Hiking, climbing, casual wear
Manufacturer Warranty:
1 Year
Color:
Mens: Grey/Orange, Hyper Blue/Yellow

Womens: Mid Grey/Dahlia, Oyster/Green Glow

Sizing:
European sizes
Retail Price:

c

heck here for today's price
The Hiker Test
Good All-Around Shoe
The Scarpa Crux hiking shoe is a great all-around approach shoe for both men and women. It provides solid support for your feet with a flexible midsole that helps with grip on those pesky semi-technical approaches.
Environmentally Friendly
While they don't stand out against their competitors in terms of performance, the Crux certainly stands apart by being one of the tops environmentally friendly and comfortable shoes on the market.
Made for the Intermediate Climber
The Crux is an average climber. The Vibram Vertical Approach rubber sole of the Crux provides decent traction but does not compare to the Idro-Grip rubber of the La Sportiva Boulder X and Xplorer shoes. The shoes edging skills are good at best and the shoe appears to be about average for crack climbing because of the higher and stiffer toe box that makes it difficult to maneuver around tight spaces.
If you need to do a lot of edging, you should probably be wearing climbing shoes anyway. Several reviewers find the Crux excels in smearing though. The Scarpa Crux does not do well in deep mud or snow. The tread tends to hold onto mud and dirt. It's a shoe best for dry trail conditions. Despite its average performance, the shoe is very comfortable for hiking even long distances.
Smart Odor Control
The uppers of the Crux are constructed of partly recycled suede and an air mesh cushion that helps keep the stink away. However, just like any shoe, the shoe will eventually smell of stinky feet anyway.
Short Tongue
One major design flaw that hikers most often complain about is the short tongue. Due to its short statute, the tongue often slides down or to the side even when the laces are tied through the "tongue holder" loop. While most reviewers found that the tongue didn't really get in the way of hiking, it was annoying to continually adjust for comfort.
One reviewer went so far as to sew the tongue to the side of the shoe because it was bothering him so much. So if you're finicky about shoes, the Crux might not be a good choice for you.
Solid Support
For an approach shoe, the Scarpa Crux is surprisingly supportive. The Kevlar webbing straps really seem to reinforce the uppers and support your foot around the forefoot area. Plus, it provides added durability to an area of a shoe that receives a lot of wear and tear. The treads of the Crux are rather average at best. The shoe can handle a wide range of terrain with ease but is not great for super technical or wet conditions.
Long-Lasting
The Scarpa Crux really shines in durability. These shoes are built to last for at least a few years because of their thick and tough leather uppers. Over time with consistent and regular use, the Crux will wear out just like any shoe; however, we think they will last longer than other similar approach shoes on the market.
Solid Value
The Scarpa Crux is a good all-around approach shoe at a decent price. One of the biggest selling points of the Crux is its eco-friendly design and construction. At less than 13 ounces, the Scarpa Crux is one of the lightest approach shoes on the market. The Crux is a good approach shoe for both men and women.
Versatility
The shoe comes in both European men and women's sizing with half sizes. The Crux generally fits true to size; however, some climbers find the Crux to be a bit narrow in width. As an added bonus, they look and feel good around town too. So don't be afraid to got from the crag to dinner and home again in the Scarpa Crux hiking shoe.
Pros of the Scarpa Crux Hiking Shoe
Supportive
Durable
Eco-friendly manufacturing
Constructed of partly recycled materials
Comfortable
Nice colors for both men and women
Cons of the Scarpa Crux Hiking Shoe
Short tongue
Not the best for super technical climbing
Not the best in mud or snow
The Final Verdict
The Scarpa Crux hiking shoe is an average approach shoe for climbers. Its positives include being environmentally friendly by being constructed of partly recycled materials and super comfortable.
"The shoe is supportive, durable, and looks good around town running errands."
While the Crux is comfortable to wear for long ascents and trails, it is not the best approach shoe for super technical climbing where you might need to do some edging or crack climbing or tread through deep snow or mud.
The Scarpa Crux retails at $115 as of this writing and can be found on sale at many online retailers throughout the year. If you're looking for a comfortable, durable hiking shoe that can handle a bit more technical terrain, the Scarpa Crux is a good shoe to try on at the store.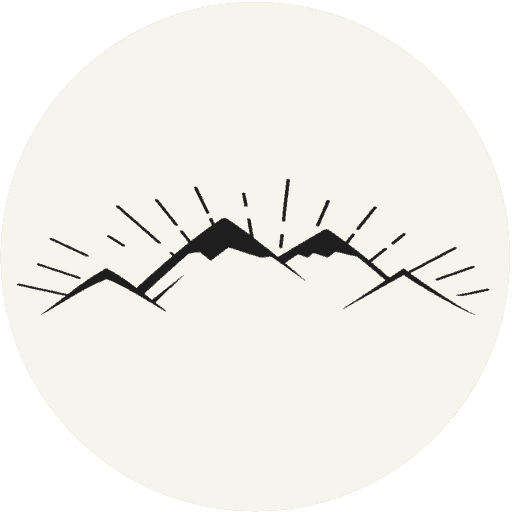 The All-Outdoors Guide team is comprised of enthusiastic experts that enjoy helping others that aspire to be better at outdoor fun. Part of that is making sure you have the right gear and information when it's time to go out and have fun. Some of our team have accomplished amazing feats like climbing 6000 feet to the top of mountains, others have explored every dirt trail they could find and we even have some people that have backpacked solo on various continents. No matter what our readers want to learn and do, our team is here to help them accomplish those goals.