Just because you enjoy camping doesn't mean you have to sleep in a tent every night. Tarp shelters are becoming more popular as minimalist camping and hammock camping gain popularity. While it isn't traditional, using a tarp as a shelter has quite a few benefits over using a tent.
There aren't a whole lot of brands producing tarps specifically as shelters. In fact, many outdoorsmen go the DIY route and use a store-bought tarp with their own guy lines or poles.
There is nothing wrong with that but the fact of the matter is that store-bought tarps, especially the general-purpose types, degrade over time from constant use combined with UV and weather exposure. They tend to be noisy, bulky and heavy as well.
These problems can all be avoided by investing in a trap specifically designed to function as an overhead shelter. Sea to Summit produces one such model called the Escapist. This Escapist is quite popular and highly recommended as a tarp shelter for a few reasons. It is definitely worth considering if you plan to go tent-less or switch to hammock camping.
Specs and Features of the Escapist
Here is a quick rundown of the basic details of the Escapist:
Medium – 8.6' x 8.6' and 9.5 oz
Large – 10' x 10' and 12.3 oz[/easyazon_link]
Recommended for backpacking, camping, and cycle touring by Sea to Summit
Available in only one color – Lime
Suitable for 3 season use in most areas
Packed size is very small:

Medium – 3" x 7.5"
Large – 3" x 9"

Approximate covered area:

Medium – 55.25 sq ft
Large – 96.63 sq ft

Poles sold separately + trekking poles can be used
Made from a taped seam waterproof Nylon (15D)
Tarp treated with a 1,200mm PU coating for water resistance
Eight reinforced holes for tie-outs + reinforced corners (covered with 210D Nylon)
Attachment points include Hypalon attachments
Large size compatible with the Escapist Bug Tent and/or Bug Net
Set up instructions printed on the bag
Having two sizes to choose from it very useful but their Large tends to be the most popular since it does give extra space for a second camper. Overall the above features make this tent fun to use and user-friendly, with some set up practice.
Advantages of the Escapist Tarp
Minimalist: The major advantage of the Escapist Tarp Shelter is how minimalistic it is. These types of shelters are popular for backpackers and ultralighters, cyclists, or just general outdoorsmen who don't want the hassle of a tent. Even though the website doesn't mention it, this tarp is very popular for hammock campers as well.
Durable: Despite being very lightweight the tarp is also very durable. It can easily handle being brushed against abrasive terrain (like rock or trees) and will last for years even with regular use in the sun or rain. The PU coating is long-lasting and only requires at-home touch-ups with a waterproof product if you really abuse it in the sun or other harsh weather. The Escapist is really a workhorse. You don't need to baby it.
Multiple Configurations: The numerous reinforced tie-out holes allow you to set up and configure the tent in a number of ways. Having the basic A-frame setup instructions printed right on the bag makes it easy to resort to if you simply want to get up the tarp as quickly as possible. There are built-in cord adjusters on every corner to allow setup to go more quickly. This feature is especially helpful if you are setting up on your own. It also enables you to adjust the tarp from inside the tent.
Customizable: Even though it doesn't come with poles, you can use your trekking poles to help support the ridgeline and rely on the guy lines for the rest if you happen to have trees around you in the right spots. If you choose to buy this shelter with the big tent you will need poles, however.
Industry Leader: A tarp shelter is quite a simple piece of equipment but one you definitely don't want failing on you while you're out in the elements. Sea to Summit really created one of the most reliable tarps on the market with this Escapist. You can easily take it out in the backcountry for a weekend, set it up beachside for shade during a day trip or put it in the backyard for your kids and their friends to enjoy.
Drawbacks of the Escapist Tarp
There are 3 main drawbacks to the Escapist Shelter:
Pitching it takes practice
Packing it can be tricky
The largest size still only suitable for a couple
Unlike a Tent: Even though the Escapist tarp isn't hard to set up, it is different from a tent. It takes some practice to be able to set up and it definitely easier if you have a buddy helping you.
Pitching it alone can be frustrating at first since getting the tarp taut requires a lot of back and forth adjustments. Two people will make it quicker but either way, after setting it up a couple times you should be able to get it up within 10 or so minutes.
Takes A bit Extra Time to Pack: The stuff sack for the tarp is quite compact which is great for storage but not so great for getting the tarp back in it. This is typical of most minimalist shelter bags and isn't really a downside. It just means it will take a little extra effort packing it away in return for having your shelter compressed to the size of a water bottle.
Limited Footprint: One other drawback of the Escapist shelter is the size. Although it comes in two sizes, even the largest size still isn't that large. Although 10' x 10' sounds big, remember that the area covered area is going to be much smaller when setup. If you set it up as an A-frame with a comfortable height peak, you can easily shelter a couple along with their gear.
If you aren't expecting rain and can fiddle with the configuration, you could squeeze in another person or possibly two more but it's going to be a very tight fit. Plus their gear may take up to much room.
These drawbacks alone aren't really serious enough to warrant passing up this awesome shelter. Just keep them in mind when doing comparison shopping.
Overall Performance of the Escapist Tarp
If a rating had to be given for the performance of the tarp, it would easily score a 4.5 out of 5. The Escapist Tarp Shelter has a couple of drawbacks but its advantages far outweigh them. There are a lot of tarps out there but few companies have been able to create one that is equally lightweight as it is durable like Sea to Summit has.
For those wanting to ditch their tents but still want protection from the elements, the Escapist would be perfect if you are a solo camper who sometimes takes a friend. The tarp is far more affordable than most tents and the ability to add features (like the bug net or a footprint) is really useful since you won't have to spend money if you already have suitable equipment.
This shelter doesn't disappoint.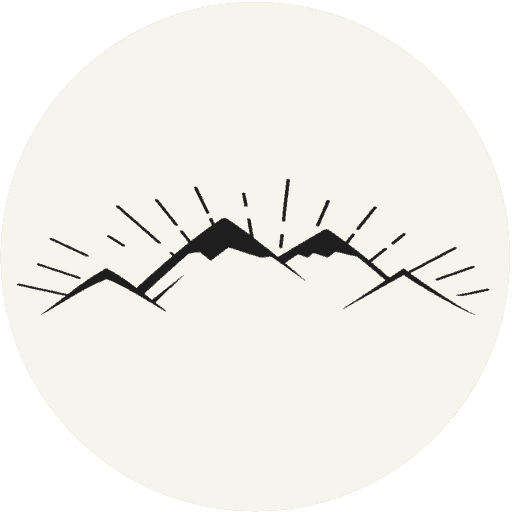 The All-Outdoors Guide team is comprised of enthusiastic experts that enjoy helping others that aspire to be better at outdoor fun. Part of that is making sure you have the right gear and information when it's time to go out and have fun. Some of our team have accomplished amazing feats like climbing 6000 feet to the top of mountains, others have explored every dirt trail they could find and we even have some people that have backpacked solo on various continents. No matter what our readers want to learn and do, our team is here to help them accomplish those goals.