Tents tend to be one of the most expensive pieces of outdoor gear but they don't have to break the bank. If you like to go camping casually by yourself or with a friend, yet are tired of the cheap big box store tents, the Morrison 2 would be a great introduction to high-quality brand-name tents.
Mountainsmith is a well-respected brand that produces everything from dog backpacks to sleeping bags but is known mostly for its tents and portable shelters.
The company was founded in 1979 by Patrick Smith, a well-known outdoorsman, who was inspired to create tough gear that would be at home in the Rockies. The brand consistently produces award-winning gear- the Morrison 2 just being one of their many highly rated tents.
If you are in the market for a higher-end tent but don't have the money to really splurge, the Morrison 2 makes for a perfect introduction.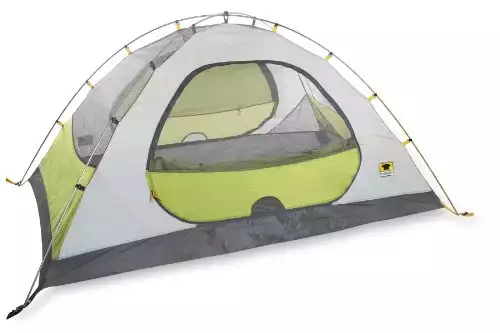 Specs and Features of the Morrison 2
The Morrison 2 definitely isn't lacking features despite its low price.
Here is a rundown of this model's specs as well as its most impressive features:
Package weight of 5 lbs 8 oz
Minimum weight of 4 lbs 11 oz
1 to 2 person capacity
Recommended for 3 season use
Floor space area of 35 sq ft (interior)
17 sq ft vestibule (combined area)
Tent approx. 56" x 92" with a peak ceiling height of 43"
Package size 7.5" x 18"
Materials include:

Body – 185T Breathable Polyester
Floor – 190TD Polyester + 5000mm PU Coating
Fly – 185T Polyester + 2000mm PU Coating
Stuff Sack – 30×244 Denier Nylon
7075 Aluminum V Stakes + Poles
No-See-Um Mesh

Double Walls
Freestanding
The main features include:
Bathtub-style floor combined with taped seams keeps out moisture, water, and mud.
Aluminum poles are surprisingly strong despite being very lightweight
Dual doors and vestibules make it easy to get in and out of the tent without climbing over a person or gear
The tent packs down to two bags to allow backpackers to share the load weight
The no-See-Um mesh allows you to go without the rainfly in good weather
Poles use clips vs. sleeves for quicker setup
Comes with a gear loft pocket as well as various storage pockets
Guy lines have a reflective coating with easy to use locking tension cords
Storage sack has setup instructions printed directly on it
These features offer plenty of advantages for the solo camper or couple who wants all the comforts of a Mountainsmith tent.
Major Advantages of the Morrison 2
The Morrison 2 has a lot of advantages going for it, namely its:
Affordable
First off, Mountainsmith purposely made this model affordable for the casual camper. For that reason, one of the main advantages of this tent is its price. Sold for under $200 and often easily found for under $150 as of this writing this two-person tent offers plenty of comfort within a small budget. Although this low price could mean lower quality (more on that later), overall the Morrison 2 is a very good quality tent.
Awarded for Value
It is such a good budget tent that it was given the "Killer Deal" award in Backpacker Magazine's Gear Guide for 2011 & 2012. Outside Magazine's 2011 edition also awarded the Morrison 2 it's "Killer Value" award. Even the online review website Outdoor Gear Lab gave this model their Best Buy award.
High-Quality Materials
Despite being low in price, Mountainsmith didn't skimp on material quality. Although they did choose specific fabrics that would be less expensive, the tent is definitely not fragile. It will stand up well to heavy use and will be comfortable for 3 season camping in most regions. The PU coating also helps repel water quite well while the bathtub style floor makes it almost impossible for water to seep in.
Excellent Mesh Walls
The No-See-Um mesh is a great addition to the tent walls. For one, it allows plenty of ventilation to prevent condensation that can occur in a double-walled tent. Secondly, you have the option of removing the rainfly to sleep under the stars without worrying about insects. This is a really handy feature for people who camp in hot regions and want to be able to lift up the fly without getting bombarded by mosquitoes and tiny flies.
Ample Space for 2 + Gear
The Morrison 2 is a very comfortable tent to sleep in as well. The 35 sq ft of space is enough for a couple to sleep comfortably and still have some room for backpacks. The numerous pockets also allow each person to store their own small items.
While many 2 person tents only have one door, Mountainsmith really went all out by adding a second door with a vestibule. If you've ever shared a tent with someone you already know how much of a pain it can be to have to climb over someone to get out of the tent. Even if you are an individual who enjoys the extra room of a 2 person tent, the extra door can still come in handy if you store a lot of gear inside with you.
Looks the Part
Even though looks aren't everything, it never hurts for your gear to be pleasing to the eye. The Morrison 2 is an attractive green and grey color with a nicely shaped silhouette. It sets up very quickly and with the help of the guy lines and stake, as well as the rigid poles, you can get the material perfectly taut easily.
Easy to Setup
Speaking of setup, getting this tent up and ready to live in is super easy. No one likes to deal with a difficult tent, especially after a long day when all you want to do is lay down. The tent has a color-coded system for the rainfly and uses clips for pole attachment. The clips have a lot of advantages over the sleeve style system and really make it easier for one person to get the tent up.
The Morrison 2 is really just plain user-friendly that isn't a hassle to use.
Disadvantages of the Morrison 2
Since the Morrison 2 was designed to be budget-friendly, naturally Mountainsmith had to skimp on some areas of design to accommodate this model's low price. The primary areas of this tent that could have been better include materials and weight.
Materials Could Still be Better
While the materials are of good quality, many people agree that higher quality fabric and denier would have made this tent a little sturdier but also lighter in weight. Aside from the tent fabric, the aluminum V-stakes seem to be lacking in quality, especially if you tend to camp in very rocky terrain.
Not the Most Lightweight
As for weight, the inexperienced backpacker or outdoor adventurer may think 5lbs isn't very much but this isn't exactly true.
There are high-tech tents capable of sheltering 4-6 people that are within that weight range. If you only go camping at campsites (car camping) or only hike for a couple of hours before setting up camp, this weight probably won't matter much. Don't expect to pack this around on long hikes, however. If true backpacking is a hobby you think you will get into, you may want to look into a lighter model.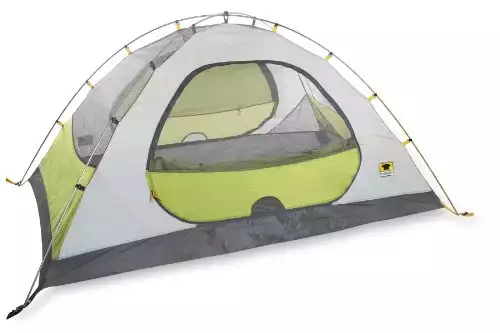 Final View
When it comes down to it the Morrison 2 is a great tent that is perfect for an individual or couple who wants a quality shelter but doesn't have a lot of money to shell out.
While it does have some disadvantages, they don't outweigh this model's numerous advantages for the casual camper.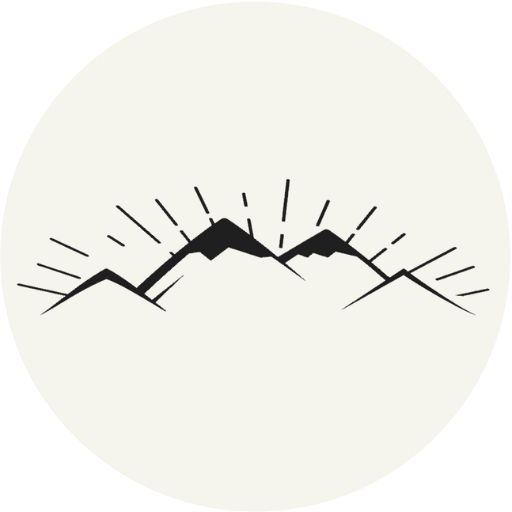 The All-Outdoors Guide team is comprised of enthusiastic experts that enjoy helping others that aspire to be better at outdoor fun. Part of that is making sure you have the right gear and information when it's time to go out and have fun. Some of our team have accomplished amazing feats like climbing 6000 feet to the top of mountains, others have explored every dirt trail they could find and we even have some people that have backpacked solo on various continents. No matter what our readers want to learn and do, our team is here to help them accomplish those goals.