As the saying goes, you should invest in the three things that separate you and the ground: tires, a mattress and shoes. When braving the elements, the latter consideration—what goes on your feet—should be your first and foremost consideration.
The best shoes are the ones you don't notice at all when hiking, hunting or backpacking. A subpar shoe will not only make for an uncomfortable day outdoors, it could do lasting damage to your feet and spine.
But a good pair of outdoor shoes should do more than provide comfort, they should adapt to your surroundings. As most of us have learned from experience, exploring the wilderness comes with a degree of unpredictability. This means mud, rain, puddles, sand and other elements that can make for uncomfortable feet.
Introducing the Keen Newport
With this in mind, Keen, an American shoemaker, made the highly versatile Newport, an unconventional but durable hiking sandal made for a ride range of elements. Better yet, it adds toe protection and ankle support, two rarely seen features in outdoor hiking sandals.
The Newport has a couple of drawbacks worth mentioning too. Its high price and tendency to trap-rocks underfoot are often cited complaints. There is also a rumor that a change in manufacturing materials has led to a quality decline in recent years.
Nevertheless, the Newport revolutionized the hiking footwear industry when it entered the market in 2003. It continues to provide versatile, innovative footwear useful in almost any situation. Let's take a closer look.
Design
The Newport doesn't look like any shoe you've ever seen before. That was an intentional part of highlighting its unique utility. It's technically described as a closed-toe sandal, appearing somewhere between a sneaker and a water shoe.
The H2 is essentially the same design as the original Newport, but it replaces the leather strapping with a synthetic material designed for wet conditions. Its heel is also slightly modified with more straps, which provides more ankle support in exchange for slightly less toughness.
The real innovation the Newport made to the hiking sandal was the toe guard, a rubber enclosure for the toes that resembles the front of a sneaker. This gives it a layer of protection for more rigorous hikes not offered by its contemporaries, namely Teva and Chaco sandals, which, aside from the straps, leave the foot completely uncovered.
It's also designed to fit more snugly than comparable sandals. Its locking drawstring still lets you slip them on and off quickly, but it also helps to tighten the shoe around the ankle and throughout the foot. Other sandals provide minimal ankle support, if any.
Keen Newport Specs
Technical Specifications (men's):
Weight: 14.2 oz/402.6 g
Category: Outdoor
Style: Sandals
Features: Washable
Activity: Hiking, Beach, Watersports
Collections: Waterfront
Weather: Warm
Activities: Beach, Hiking, Paddle, Sailing
Gender: Men
Upper: Washable polyester webbing
Lining: Hydrophobic mesh
Rubber: Non-marking rubber outsole with razor siping
Fit Tip: This style is running a 1/2 small. We suggest ordering a 1/2 size larger than your usual size!
Measurement Note: Our measurements were taken using a Men's size 9 US (42.0 EU). Measurements may vary by size.
Ideal Use
These shoes are light, comfortable, and low-maintenance. They're perfect for wet, muddy, or hot conditions since they breathe well and dry quickly.
Like other hiking sandals, Newports have a tendency to get rocks trapped in them while out hiking. The toe guard helps minimize this, but their semi-enclosed nature also means that you'll have to completely remove the sandal to get the rocks out. So tread with caution in rocky terrains.
The relatively soft soles (compared to hiking shoes) don't make this shoe ideal for backpacking or other uses where you'll be carrying a large amount of weight. That said, some sort of sandal is a good idea for long backpacking trips, where you'll want to let your feet breathe after a long day of hiking.
The Newport's lightweight makes them an easy addition to a pack.
While hiking sandals are most commonly used in warm weather, don't immediately discount the Newports in colder climates. One trick to keep the Newports functional in all elements (if they'll be you primary shoe on a long trip), is to bring along a pair of neoprene socks, which can be worn over other socks for extra warmth.
Quality Change Rumors
Some recent buyers—many longtime fans of the Newport—have spoken about a decline in Newport build quality, saying that Keen has begun using more fragile materials prone to falling apart within just a year of use. This Amazon thread on the H2's page has several longtime Newport users attesting to the trend.
That said, the H2 still has a remarkably good approval rating on Amazon. Seventy percent of its 3,000 reviewers gave the product five stars. You can check this listing for the latest reviews.
Warranty Information
Keen guarantees all their products to be free of manufacturing defects for one year after the purchase date. This does not include "frayed webbing, worn stitching, and worn soles due to normal wear."
Pricing
The men's Newport H2 runs for about $80-100 (as of this writing). You can check out the women's pricing here or the men's pricing here.
This is a big leap in price from Tevas available for about half the price but on par with a new pair of Chacos. Unlike the latter though, which can be restrapped or resoled for little cost until the end of time, Newports will likely need to be replaced after a few years of regular use. And the Keen warranty does little to extend the lifespan of the shoes.
But to reiterate, none of the competition provide the functionality and protection of Newports.
Purchasing
Newport advises buyers to purchase a half-size down. Testing shows this to be true because of their tendency to stretch out a bit after a little use. On the Keen website, H2s are available in 11 different colors and come in men's sizes 7 through 17. The women's Newport comes in seven colors and sizes 5 through 11. Be sure to check online retailers like Amazon here.
The Keen Brand
Keen began in 2003, introducing its unconventional Newport design to the market with rapid success. Although Keen is based in Portland, Oregon, it manufactures in Europe, Asia, and North America. Keen donates $10,000 each year to support nonprofits around the world encouraging outdoor engagement.
Cleaning Issues
The Newport H2, more than the original Newport, has a tendency to pack in some foot odor, which is a problem that plagues hiking sandals of all shapes and sizes. This shouldn't too large of a problem unless you're far from modern conveniences for a long period of time.
Its design allows it to be tossed in the washing machine with little worry of damage. This should do the trick, but wetsuit soap can also be added if you've got some really powerful stink that needs liberating. Keen advises on its website to wash Newports on a gentle cycle then air dry them.
Final Take on the Newport H2
The Newport H2 is a solid multi-purpose shoe. If you live in a temperate climate, this is likely the only shoe you'll need for casual and outdoor wear. Keen is an established outdoor footwear brand with a proven track record of innovation and creativity.
Its high price makes other hiking sandals alluring, especially considering its relatively shorter expected lifespan. Still, its unique design and function are much more than just marketing gimmicks. The H2's design is a unique hybrid alone in capturing the strengths of both the sneaker and the hiking sandal. Sure, other shoes may cost less and last longer, but there's nothing like Newport.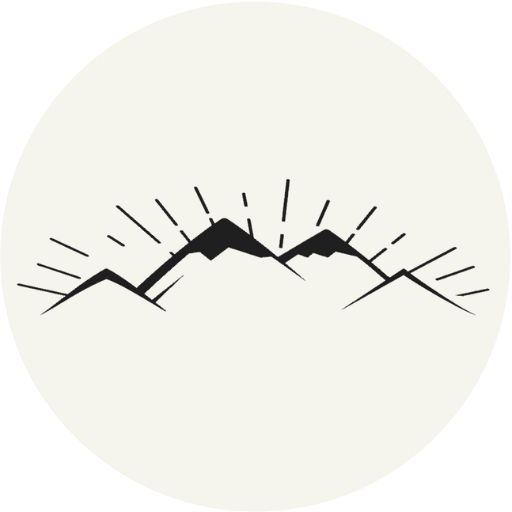 The All-Outdoors Guide team is comprised of enthusiastic experts that enjoy helping others that aspire to be better at outdoor fun. Part of that is making sure you have the right gear and information when it's time to go out and have fun. Some of our team have accomplished amazing feats like climbing 6000 feet to the top of mountains, others have explored every dirt trail they could find and we even have some people that have backpacked solo on various continents. No matter what our readers want to learn and do, our team is here to help them accomplish those goals.