Every hiker knows that a good pair of hiking shoes or boots can make all the difference between a good and bad time out walking or backpacking in nature.
If you are looking for a pair of shoes with that nature, you are totally want to have some features, like breathable and durable material, good traction and ankle support, an appropriate heel and waterproof features. But before we get our feet in to see the best hiking boots for women, let's travel into some important points.
Why Go With Slip On Hiking Shoes?
Regular lace up hiking shoes and boots are the most popular choice but slip on styles have their place. Slip on shoes tend to be seen as more casual footwear but don't let that put you off from this design and traction capacity. Majority of slip on hiking footwear uses a single cord bungee "lace" so you can fine tune the fit, making these travel shoes feel just like normal shoes.
The Best Performing Women's Slip on Hiking Shoes
Here are 3 of the best performing slip-on hiking boots and hiking shoes for women.
#3 Merrell Capra Rapid Hiking Shoes
First up is Merrell's Capra Rapid shoe. This sleek, athletic slip-on footwear is everything you would expect from any travel Merrel shoes. Aside from being made of high-quality materials, the Capra Rapid is designed with a serious female hiker in mind for strong walking. The grippy sole and impressive support for the feet this Merrell shoes offer makes it ideal for intensive hikes, backpacking, or even some trail running.
Details and Features:
3 color options – Bright Red, Purple and Black
Available in sizes 6.5 to 11, half-sizes up to 10
Slip on, single pull bungee lace closure
Synthetic upper with mesh for a breathable sensation
Mesh and foam lining for comfort and traction
Supportive EVA molded midsole
ESS arch shank for maximum foot support
Rubber M-Select sole with 3.5 mm lugs
Made of vegan-friendly materials
Average weight of 1 lb 4 oz per pair
The Capra Rapid is very comfortable footwear. Merrell's air-cushioned heel design absorbs shock but isn't so soft that it affects overall stability. The lining of these women's shoes is a combination of mesh for air circulation and rubber foam for additional padding.
These shoes aren't waterproof or made for maximum water resistance. Instead, these boots are designed to allow water in but drain quickly. The EVA molded footbed won't soak up moisture and has drainage to allow water to seep right through. Even the sole of this pair of boots has water drainage channels.
The ability to actually get your feet wet and have them dry off quickly is great for hot weather when you may purposely want to get your feet and socks wet during a hike. These would also work well for general outdoor wear in wet environments as the M-Select sole in this women's hiking boots has an incredible non-slip grip on slippery surfaces.
If you love the look of bright athletic shoes, the Capra Rapid's women's hiking boots will definitely catch your eye. Check this listing for the latest deals and pricing
#2 La Sportiva Synthesis Surround GTX Hiking Boots
Finding good slip-on hiking shoes is already difficult, let alone trying to find slip-on hiking boots. Thankfully La Sportiva women's hiking shoes rose to the challenge with their Synthesis Surround GTX. These hiking boots for women slips on easily and offer a close fit thanks to the bungee cord closure. You'll be hard-pressed to find a non-lacing boot or footwear that works as well as this model does.
Details and Features:
2 color options – Fjord and Yellow/Mid Grey
Available in sizes 37 to 43, half-sizes from 37 to 42
Over ankle height
Single pull lace closure
Average weight of 1 lb 7 oz per pair
Upper made of a mesh and PU blend
Gore-Tex Surround membrane lining for waterproofness
Compression-molded EVA midsole
Removable thermoplastic urethane insert
Rubber sole is Vibram's Nano
Highly water-resistant
You know the Synthesis Surround GTX is a great boot if it won the 2015 Editors' Choice award by Backpacker magazine. These women's hiking boots are super lightweight, durable, and enable you to hit the trails at a fast pace without tiring out. It has a good traction and is extremely breathable yet has plenty of water protection thanks to dual Gore-Tex technology.
The lining of the boot has Gore-Tex Extended Comfort as the lining and Surround on the footbed. The combination in these travel shoes completely cover the foot in water protection, inside and out. Wet trails, puddles, and stream crossings won't be an issue with these waterproof boots.
While other waterproof hiking boots can't seem to capture enough weather protection without sacrificing breathability, the Surround GTX doesn't seem to suffer. Gore-Tex doesn't just keep out water but allows heat and moisture to be pushed down and out through a spacer, which escapes through vents on the sides of the waterproof boots.
Vibram soles are always a great feature for women's hiking boots to have. La Sportiva waterproof hiking boots went with the Vibram Nano for this model. It provides aggressive traction but doesn't have overly thick lugs. It is a great all-around sole for the majority of hiking activities.
The Synthesis Surround GTX offers plenty of support through La Sportiva STB technology. The entire midsole of this women's shoes is wrapped with STB and connected with the upper for maximum foot support. These boots cinch right down around the foot and ankle so you can traverse terrain without worry.
#1 Keen Women's Versatrail Hiking Shoes
If there is any brand that has the idea of slip-on running shoes or footwear perfected, it's Keen. Keen is famous for their sandals, but they do have normal footwear that is perfect for a wide range of different activities. One of their most impressive hiking shoes is the Versatrail.
As the name suggests, these women's hiking shoes can handle a little bit of everything, like backpacking trips, and are excellent for the hiker who enjoys mixing it up when it comes to the trails they like to take.
Details and Features:
5 color options – Pastel Lilac/Plum, Black/Gargoyle, Shark/Lilac Pastel, Ink Blue/Eggshell Blue, and Neutral Gray/Saffron
Available in sizes 5 to 11, half-sizes from 5 to 10
Bungee lace system
Upper made of Ariaprene and synthetic mesh
Average weight of 1 lb 4 oz per pair
Sole made of rubber
Soft mesh textile interior lining
EVA midsole
8 mm heel drop
The Versatrailwomens hiking footwear may be an "all-arounder" but don't let that fool you into thinking that is isn't going to perform well. This is high-quality footwear that will carry you through many trail miles and any backpacking trips. It is well-built and all the materials used were carefully chosen by Keen.
The mesh lining in the interior of the shoe is breathable, making it ideal for warm weather hikes and backpacking. The dual-density EVA foam midsole is molded to the shape of the female foot, while the dual-density footbed is removable and made of metatomical PU material.
This metatomical design offers superior arch and ankle support and holds the foot in more of a natural way than most hiking shoes. The addition of Cleansport NXT technology helps control natural foot odors.
The tongue is made of Ariaprene while the rest of the upper is made of a mix of mesh and synthetic. The Ariaprene tongue offers comfort and a snug fit without having to over-tighten the bungee lacing system. This women's hiking shoes also has a non-marking rubber sole with an EVA heel counter.
The no-sew construction means there aren't any seams to potentially rip, making these shoes last longer than others. For further durability and longevity, Keen made the bungee eyelets from a thermoplastic material to prevent chafing and deterioration.
The Final Slip
It isn't as easy to find slip-on hiking shoes that can handle more advanced trails but it certainly isn't impossible. Since you can't get as much of a custom fit with this style as lace-ups it's a good idea to try on these women's hiking shoes in stores before buying, especially if you tend to have narrow or wide feet.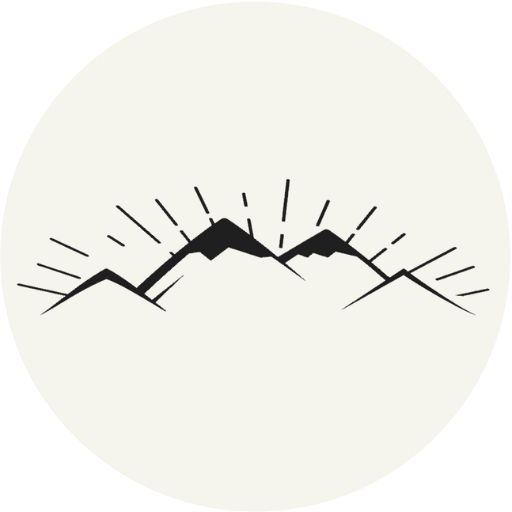 The All-Outdoors Guide team is comprised of enthusiastic experts that enjoy helping others that aspire to be better at outdoor fun. Part of that is making sure you have the right gear and information when it's time to go out and have fun. Some of our team have accomplished amazing feats like climbing 6000 feet to the top of mountains, others have explored every dirt trail they could find and we even have some people that have backpacked solo on various continents. No matter what our readers want to learn and do, our team is here to help them accomplish those goals.