An all-size, multipurpose case for your phone is what Otterbox envisioned in Otterbox Commuter. A case sleek enough to slip in and out of your pocket. Gentle on your hands, but tough to bacteria. Simply put, the Otterbox Commuter is purposed to be "minimal in size, large on protection."But does it live up to this hype and expectations? To take the guesswork out of the equation, we have taken it upon ourselves to give you a balanced and detailed Otterbox commuter review.
One meant to put the Commuter to the test to see if it holds up to its promise. All this is in an effort to get you the right information to get value in your purchase, enjoy your outdoor adventures more (skip to best phone cases for outdoors), connect better with friends and family, and above all, make those lasting memories and connections.
First off are the key specifications;

Otterbox Commuter Case | Amazon
Commuter Series by Otterbox is built for business. Featuring a durable, two-layer construction, Commuter Series withstands serious drops and falls so your IPhone 6/6s remains damage free.
Buy at Amazon
Buy directly at Otterbox
We earn a commission if you click this link and make a purchase at no additional cost to you.
02/14/2023 03:04 pm GMT
| | |
| --- | --- |
| Material | Synthetic rubber slipcover |
| Smart devices Supported | Main brands including Apple, Samsung, Asus, LG among others |
| Number of layers | Two |
| Colors available | Three; Black, Bespoke Way Blue, Ocean Blue |
| Weight | 1.92 oz |
| Latest Price | Click here for the latest price |
Main Features of Otterbox Commuter
Otterbox commuter is designed for optimal protection for your phone, enhanced grip for your hand, and slim to easily slip in and out of your pocket. Detailed below in the Otterbox Commuter Review are the main features of this case.
Dual Layer Protection
The assumption by most people is the thicker the case, the better the protection. True this may be to some extent. However, there is much more than the number of layers and thickness of the case. That includes how well the case protects against other weather elements including dust, water, and impact against hard surfaces.
It is with these in mind that Otterbox Commuter features a dual-layer. A soft inner slipcover and hard outer shell.
The soft inner slipcover is soft and gentle on your device's delicate inner parts. While the outer hard shell cover is made to cushion your phone against brute hard impacts with your environment. It also absorbs and deflects forces on impact greatly mitigating the destructive impacts that reach your phone.
For the ports, Commuter has port protection to keep dust and dust debris at bay. The protection does not however extend to the screen. However, the extended bezel edge that elevates above the screen and camera protects these delicate parts against impact. Nonetheless, it may do little to nothing to protect your gadget against water.
Wireless charging Compatible
This is an innovative and progressive technology that allows smart device users to charge their gadgets over short distances without cables. Compared to wired charging, this technology is easier and quicker, plus it is chic and modern.
And it is this efficient and modern technological marvel that Otterbox didn't want their commuter users to miss out. The commuter case is ingeniously designed to only protect your priced gadget but also to be compatible with the most recent charging technology.
Secure Grip for Confident Handling
More often than not, outdoor adventures will leave your hands greasy, sweaty, or even oily. Holding your gadget with such hands may lead to accidental slips. The end results are almost always predictable, cracked screens, dysfunctional buttons, or a dead gadget altogether. Thus the need for a firm and secure grip.
Unlike the Defender (read our defender review), Commuter is meant for day-to-day light use. It features a mild to rough textured grip around the edges to provide users with a smooth yet firm hold and grip.
The mild rough texture is confined only to the edges of the case implying that the grip is restricted to only the edges and not the back.
Screen and Camera Protection
Though all parts of a phone work together in unity, some parts are more vulnerable, have more tangible functional benefits, and are way more delicate than others.
Two such parts are the camera and phone screen. Through the screen, one can input various commands for processing. While the camera is that one part that will cast the memories in stone, canvas or any other digital medium to be relieved at later dates.
It is therefore vital that these parts get prominence with regard to protection. And the best way Commuter could do this, is by slightly elevating the bezel edges of the camera and the screen. The elevation slightly displaces the screen and camera inwards so that they are protected against direct scratches or impacts when dropped.
Port covers for all the holes that Matter
As tiny as they may seem, they are among the most essential ports in a phone. Being exposed, however, they are bound to pick debris here, gather some dust there and pack some lint once in a while. The end result is blocked ports that greatly hinder the hassle-free jack plugin. And this is where the Commuter case comes in.
The Commuter case features easy flip flop port covers that protect the tiny ports such as charging and earphones against debris, dust, and dirt.
Silver Based Antimicrobial Growth
Otterbox Commuter has always been passionate about protection. That is both for your phone and you as the user.
Infused into the external outer polycarbonate shell, is the innovative silver shield antimicrobial protection. The silver-based antimicrobial has proven to protect users against the ever-present bacterial microbes found everywhere.
Among the main advantages of this technology include round-the-clock protection, durability even when nickeled or scratched, is inert until it comes into contact with bacteria, plus, it has multiple action modes with proven efficiency.
All these multiple benefits work to ensure that microbial growth is continuously inhibited against infestation and thriving on your handheld gadget.
Lasting Antimicrobial Technology
The technology additives are most effective against common bacteria that include E. Coli and Listeria that constantly contaminate and infect the exterior phone case. These bacteria commonly occur in the air and can be found in our hands. To the immune system of users, controlled exposure goes a long way in boosting and strengthening their immunity. But not for our phones.
The microbes continuously degrade the phone cases leaving them with a foul smell and stains. It is for this reason that Otterbox Commuter includes this technology, not to create a sterile microhabitat, but to minimize increased exposure and rapid degradation.
To be more effective, however, it requires to be continuously complimented with regular disinfection and cleaning.
Slim and pocket friendly
The logic behind the purchase of a phone case is protection. The level of protection is in turn largely influenced by one's daily lifestyle. Such lifestyles can be characterized by minor bumps or hard falls.
Slim plastic and rubber casing best serve minor bumps whereas hard falls require extra absorbing capabilities. The latter will often lead to the heavy and thick casing. But not with Commuter.
For Commuter, it did manage to strike a middle ground between daily lifestyle and bumpy adventurous outdoor explorations.
The case is thin enough to easily slip into your pocket, but still hardy enough to protect your phone against the daily minor bumps or the mild hardy drops during your outdoor excursions.
Made of 35% recycled Plastic
World organizations and environmental activists are continuously castigating manufacturing industries for producing environmentally unfriendly products. Chief among such products are plastics that are not only biodegradable but also environmental hazards if not properly disposed of. Unlike such companies, Otterbox chooses to be part of the solution geared towards environmental sustainability.
In their Otterbox Commuter case is a whopping 35% of recycled plastic. Even better is the durability of these cases which have created a creative and profitable way to deal with the plastic menace.
Has Drop+I 3x Military Standard
To be certified as military standard, the case has to undergo a series of rigorous tests. During these tests, a phone wrapped or protected by the case being tested is dropped from different heights and against different surfaces. The drops should total to a cumulative of 26 drops.
After each drop, the phone is checked for structural and functional integrity. And this is the protection Otterbox guarantees in the Commuter case.
Pairs with Otterbox Screen Protector
As noted, the most delicate parts include the screen and the camera. To ensure maximal 360 protection, the Commuter case is compatible with the Otterbox Screen Protector.
Pros of Otterbox Commuter
Pocket ready
Its slim fit size easily slips in and out of the pocket.
Easy slide in-out
The Commuter case is designed in such a way that it easily and perfectly fits into your phone. It comes with an instructional manual that is supplemented with easy-to-follow pictures on how to fit.
More Style and Color variations
Compared to other Otterbox series like Defender, it is available in a variety of colors and styles. The diversity in colors allows creativity for those who like to match the phone and case cover. It equally creates an allowance for the adventurous users who prefer to contrast between phone case color and phone.
Easy Maintenance
No need to wash the case, just wipe if there's a liquid spill.
Has a Limited Warranty
To cushion consumers against defective goods and give them value for money, Otterbox commuter has a limited lifetime warranty. That is why they offer a 1-year warranty on defective goods. Here is a statement of their warranty policy.
Friendly Customer Service
It also has friendly customer service that will ensure that all your queries and concerns are promptly and satisfactorily attended to.
Cons of Otterbox Commuter
No clip and Handle
Unlike the defender series, it lacks a belt clip for attachment. This makes it unsuitable for some outdoor explorations especially those that require minimal packing.
No screen Protection
Despite the elevated bezel edges, the screen and camera are still susceptible to scratches, cracks or full compromise in case of direct impact.
Not enough Protection
The design of the commuter is such that, to the outside is the plastic cover and to the inside is the rubber casing. Such a design implies that the plastic will do little to nothing in terms of impact absorption.
Otterbox Commuter Review by Users
Those who feel that they got value for money noted that the protection is as good as promised. Additionally, they did indicate that the case was sturdy, durable, and does offer above-average protection. Of significance to them was also the antimicrobial protection it offers, plus how easy it is to clean the case.
Among the shortcomings noted by users include incredibly hard-to-push buttons. The users note that they require way too much strength to press the buttons thus reducing the ease with which one uses volume keys among others.
Other shortcomings include the inability to wirelessly charge on iPhones, difficulties in plugging in chargers to the charging port for apple users.

Otterbox Commuter Case | Amazon
Commuter Series by Otterbox is built for business. Featuring a durable, two-layer construction, Commuter Series withstands serious drops and falls so your IPhone 6/6s remains damage free.
Buy at Amazon
Buy directly at Otterbox
We earn a commission if you click this link and make a purchase at no additional cost to you.
02/14/2023 03:04 pm GMT
Alternatives to Otterbox Commuter
Weighing 2.33 ounces, and available in a stealth black option, is the Catalyst 33ft waterproof case. And true as the name suggests, the case is waterproof, has a rotating mute switch, soft rubber grip, and features a hard-coated optical lens.
It features heavy-duty drop protection that is better than the military shock and drop standards. Its total protection is courtesy of a polycarbonate material that has excellent shock absorption capabilities. Additionally, the case embeds extensive scratch-proof capabilities for your phone.
For unrestricted adventurous pursuits, it has a hardened optical coating for the lens of your camera, is waterproof, and has been purposely toughened to handle extreme conditions including drops. Even better is it's an easy-to-clean feature that only requires a simple wipe with disinfectants.
To minimize or completely neutralize hindrances to sound clarity, it infuses True Sound Acoustic Technology that isolates the microphones and speakers. The end result is an enhanced crystal clear audio that can be perceived even in the middle of your climb, hike, or cycle.
And to give back to society, for every purchase, Catalyst donates $1 to the CDC foundation. Impressed? Proceed to buy Catalyst 33ft Waterproof Case from Amazon.
Otterbox Defender (see how it compares with Symmetry) is a thick, heavy, multilayered case that is toughened by a plastic shell that is comfortably held in a rubber slipcover. This all-around protective case offers much more protection than its counterpart, Commuter Otterbox.
The design is elegantly made to both protect your phone and exquisitely let you don that stylish modern look. It is designed in such a way that it has a glove-like fit to fully protect your phone but still, allows for full functionality.
All ports are protected against snug and weather elements by port covers. For the screen, the Defender features an in-built protector (for older phones) that covers all buttons including the home button but still allowing full functionality.
For newer phones, the Defender comes in "screen-less" versions with elevated bezels. Though elevated they still allow unhindered access to under-display features such as cameras and fingerprint scanners.
For handling and grip, the Defender (see how it compares with Defender Pro) sports a grippy rubber for a confident grasp. Plus it has a holster with a belt clip in case you go out hiking or have all your hands engaged. The holster doubles up as a kickstand.
The defender is available in a wide range of styles and color options. You can buy it here directly from Otterbox.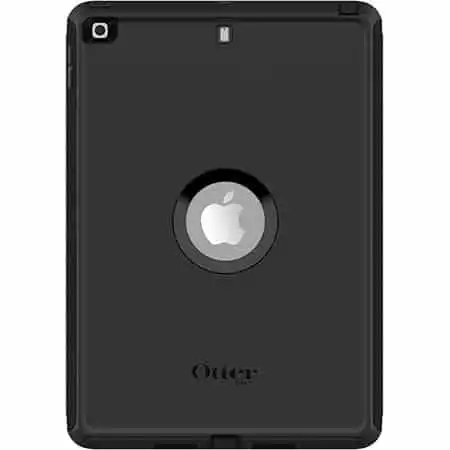 Defender Series Protective Case | OtterBox
Defender Series is the iPad (7th, 8th, and 9th gen) protective case that guards your device against drops, dirt and scrapes. The hard internal shell, soft outer slipcover and built-in screen protector deflect everyday action and accidents.
Check Price
We earn a commission if you click this link and make a purchase at no additional cost to you.
FAQs
Question: Does Otterbox Commuter come with a Screen Protector?
Answer: No it does not. However, Otterbox does offer a screen protector that is compatible with the Commuter at an additional cost. By itself, the commuter has elevated bezel edges that offer solid protection to the screen against scratch and impact.
Question: How do I take off my Otterbox Commuter?
Answer: To take off your Otterbox Commuter, you need to do the following:
• Hold the phone with the back of the phone to your palm.
• Locate the seam between the back and fore covers of the case.
• Pry the front half of the inner case from the back half.
• Flip the device over your palm.
• Remove the other back half of the case.
Question: Does Otterbox Commuter work with Magsafe?
Answer: The commuter case series does not support Magsafe functionality, however, it features a Qi wireless power transfer (charging).

Otterbox Commuter Case | Amazon
Commuter Series by Otterbox is built for business. Featuring a durable, two-layer construction, Commuter Series withstands serious drops and falls so your IPhone 6/6s remains damage free.
Buy at Amazon
Buy directly at Otterbox
We earn a commission if you click this link and make a purchase at no additional cost to you.
02/14/2023 03:04 pm GMT
Final Thoughts – Is Otterbox Commuter a Hit or Miss for Outdoor Adventures?
We all have a burning desire to live a fulfilling life. A passion that constantly drives us to achieve, a fire that urges us to keep trying. It is the snipper angling for that one last perfect shot. A climber exploring newer heights.
Cyclists shaving seconds off the world record. Whatever your outdoor exploration pursuit is, you need to freeze that ultimate moment, when you are at your peak, happiest and contented with your achievements. And all these need to be captured by our phones.
The obstacle however is, these technological marvels through fortified and made to withstand mild impact, are not made for such adventurous pursuits. This is why we need to elevate the fortification with phone cases.
And it is for such reasons that Otterbox (see alternatives to Otterbox) made the slim Otterbox Commuter. Made to continuously radiate antimicrobial growth properties against bacterial contaminants and infections, grippy rubber for confident handling so that you don't panic or skip a beat when you accidentally fumble and your phone drops.
Even better is that it makes use of recycled plastic making it both durable and environmentally friendly. However, it still lacks on some fronts including screen protection, waterproof protection and the bulkiness it packs. Overall it is a near hit.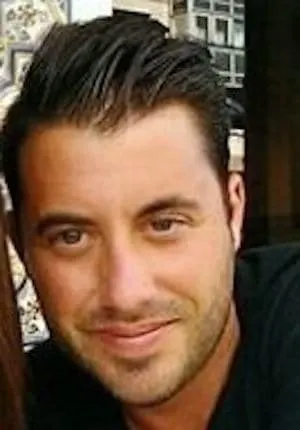 David is a strong advocate of outdoor-related activities and has many years of experience backpacking and hiking around the world, including the Italian and Austrian Alps in Europe as well as central and southern Asia.
Locally, he has also led many groups cycling through Vermont, Nova Scotia, and Wisconsin. David constantly uses and tests the latest gear for the outdoors, which in turn allows him to help others make more informed buying decisions. He's excited to share more of his knowledge and to see others enjoying the great outdoors more because of his advice and recommendations.