If you need a smart and slim smartphone case, the Otterbox Symmetry series may just be the right choice for you. Today, in this Otterbox Symmetry Review we'll have a look at the specifications, features, and performance of the case to help you make the decision.
There are tens of thousands of smartphone cases out there today, with each having its own perks in terms of usability and style. Some people prefer a simple transparent phone case while others may don some bling on their phones to show off their style choices.
For most people though, extending the usable life of their smartphones and protecting them from damage is a priority. This is where Otterbox excels as one of the premier brands for rugged mobile cases.
The Otterbox Symmetry series offers a combination of style and ruggedness on slim phone cases. Let's have a look at the features of the phone case.
Looking for a phone case for outdoor use? Check out our guides on outdoor phone cases that can help you make the right choice!
Otterbox Symmetry Review
Design and Build
First on our Otterbox Symmetry Review list is the design and build. The Otterbox Symmetry is made of polycarbonate and synthetic rubber material. The sides are made of rubber and the back is made of polycarbonate to give your phone protection from fall damage.
Otterbox Symmetry comes in many designs, shapes, and colors. Smartphone models, it is compatible with include (but not limited to):
Apple iPhone: iPhone 7 and higher models.
Samsung Galaxy: Galaxy S10 and higher models.
Google Pixel: Pixel 3a and higher models.
Apple iPad: all iPad models since 7th Gen.
You can check out more information about the devices compatible with the Otterbox Symmetry on their website.
Performance Features
Most people look for both functionality and looks in a smartphone case. I, being an outdoor person, prefer cases that protect my iPhone from falls, scratches, and other types of damage, but also meet my color and style preferences.
Otterbox Symmetry is a decent phone case that can match your expectations in ruggedness, durability, and style.
Unlike other outdoor phone cases, which tend to be bulky and can be an inconvenience to carry in your pocket, the Otterbox Symmetry is quite slim and sleek. It easily fits in your pocket and with its smooth design, it provides comfort when walking or doing other casual outdoor activities.
In terms of style, the Otterbox Symmetry has an edge over its competitors. You can find a case in different style and color options for all major smartphone brands including Apple, Samsung, LG, and Google.
The Otterbox Symmetry Series features phone cases in transparent, floral, ombre, and luxurious metal finish amongst others.
The Otterbox Symmetry is a phone case that can be easily fitted as it has only one layer to it. The case is made of rubber and plastic; the sides of the back case are made of rubber for impact absorption so that the mobile does not get easily damaged when it falls down.
The back of the cover is made of good quality plastic which gives it a stylish look and finish. The Otterbox Symmetry Series is water-resistant, not waterproof, so that's something to keep in mind for outdoor use.
One design drawback in the Otterbox Symmetry is that it is not 360˚ protected, which means it is vulnerable to high-impact fall damage. As compared to other phone cases by Otterbox, the Symmetry is more geared towards urban users. That said, if your phone falls off your hands, the case will be able to protect it better than other normal cases.
Overall, in terms of features, the Otterbox Symmetry is a decent phone case that can be used on the daily. It's a lightweight, easy to carry, semi-rugged, and stylish back case, which makes it ideal for active urban users. Now let's have a look at how the Otterbox Symmetry performed in our tests.
Want a functional, outdoor case for your iPhone? Check out our list of the best SLXtreme cases for iPhones available today.
Performance of the Otterbox Symmetry
The Otterbox Symmetry, overall, is a great phone case for daily use and can be used for some of your outdoor activities as well. I put it to the test for its durability, accessibility, and outdoor use.
Durability
While not the best outdoor smartphone case in terms of durability, the Otterbox Symmetry does boast some good features that make it practical for regular use. To test the ruggedness of the case, I used a knife to scratch its polycarbonate surface.
As you would guess, it did get some scratches on it, especially when applied with pressure but compared to the standard phone case out there, it fared off quite well.
Next, I put the Symmetry case on a dummy iPhone 11 with a screen that can crack. I dropped the phone starting from a height of 2 feet. The rubber sides did a great job in absorbing the shock till 5 feet, so that's the limit of the Otterbox Symmetry, which is decent.
Overall, the Otterbox Symmetry is a durable phone case that can withstand common surface scratches from keys and other objects and has good shock-absorption features as well. It's not the best case if you're doing outdoor activities, but better than most standard options available.
Accessibility
If a phone case is very big and difficult to carry around, I, like many people out there, probably won't buy it. With the Otterbox Symmetry, that's not the case.
The Otterbox Symmetry is a slim phone case that can easily fit into the pocket without feeling prominent. For an outdoor user, that can be both a good thing and a bad thing.
The good thing is that because the phone cover is slim, it's not a distraction especially if you have small pockets or are wearing slim pants. The bad thing is because the cover is not bulky, your phone may fall down without you even knowing, especially if you're wearing fabrics that are smooth.
That said, the smooth polycarbonate makes it quite comfortable to carry your smartphone. The rubber on the sides improves the grip of the smartphone, so the chances of it slipping from your hands are low as long as there is no moisture.
Outdoor Performance
I will say that the Otterbox Symmetry is a good, but not a great outdoor phone case. Sure, it's rugged, durable, and has good shock-absorption features. But for the price, you can buy phone cases that are more suited for outdoor use, especially when it comes to hiking, cycling, camping, and other activities that have an inherent risk of your phone falling down.
I took my iPhone 11 on an overnight camping trip. While hiking to the camping point, I could barely feel that I had a phone in my pocket so from a comfort standpoint, I was satisfied. After reaching our point, drenched in sweat, I took out the phone and noticed that it was slipping from my grip.
Now, most outdoor phone cases have better moisture control which allows for a better grip. That wasn't the case with Otterbox Symmetry. While it was better than your average phone case, I won't say it's purpose-built for outdoor use.
Overall, the Otterbox Symmetry is a great phone case for casual outdoor activities. If you're someone who needs a phone case for outdoor activities like hiking, camping, and so on, there are better, more durable options out there.
Now that you're familiar with the performance of the Otterbox Symmetry, let's take a look at the pros and cons to help you make the decision.
Pros of the Otterbox Symmetry
The Otterbox symmetry has a lot going for it. It has almost all the features of a good, durable phone case for regular use.
Easy to install
The Otterbox Symmetry comes in a sleek, smooth and easy to apply design, which makes it ideal for all types of users. Most other outdoor cases are not that easy to put on and take off.
Available for a range of models
The Otterbox Symmetry is compatible with most major smartphones and tablets today. It is available for Apple, Samsung, Motorola, Google, LG, Microsoft, and other smartphones.
Variety of options
The OtterBox Symmetry comes in many styles and colors. It's one of those rare cases that are both practical for long-term use and stylish to meet your style preferences.
Price point
The Otterbox Symmetry is one of the best cases for the price that meets people's expectations in terms of durability, comfort, and style.
Cons of the Otterbox Symmetry
Like all phone cases, there are a few drawbacks to buying the Otterbox Symmetry.
Not the best for wet environments
The polycarbonate in the Otterbox Symmetry case does give it a classy stylish look, but it also makes it slippery when it comes to high humidity, rain, or even sweat. So it's not the most practical case for water activities.
Not the best for outdoor use
The Otterbox Symmetry can be a good companion for your smartphone for casual outdoor activities like walking, jogging, and cycling. However, for adventure activities like hiking, kayaking, or camping, it is not the best case out there. Its protection is good, but not as great as other cases available today.
Not looking for an Otterbox phone case? Here are the best Otterbox alternatives you can buy in 2021.
Alternatives of the Otterbox Symmetry
It's always good to know what other options you may have when it comes to smartphone cases. Maybe you're looking for something more rugged, or more stylish. Here are a few Otterbox Symmetry alternatives you should consider.
Otterbox Defender
The Otterbox Defender is one of the best models by the brand for rugged use. Otterbox Defender is a multi-layered case with a rubber finish. Yes, it has a large footprint and is not that stylish, but it gives the ultimate protection to your phone in all outdoor environments.
The Otterbox Defender can withstand most outdoor situations like rocks smashing against your phone, bushes scratching it, and more. It has a rubber finish to the whole structure which makes it ideal to grip in wet conditions.
Otterbox Defender is compatible with all major smartphone models. If you're looking for a highly durable and rugged case, this is a better choice than Otterbox Symmetry.
UAG Monarch
Despite being lightweight, the UAG Monarch is quite rugged and highly rated for outdoor use. UAG is renowned for its protective outdoor gear including watches, GPS systems, and riding accessories.
The UAG case has a 5-layer thick construction of rubbers, polycarbonate, metal, and leather. You would assume that all these layers would lead to a bulky case but that's not the case at all. The layers are blended so well that they don't make the case feel bulky like other outdoor smartphone cases.
The UAG Monarch is a great alternative to the Otterbox Symmetry as it slightly edges it in terms of ruggedness. That said, the generic finish and colors may not appease people who are looking for both usability and style in their phone cases.
Pelican Marine
Another great alternative to the Otterbox Symmetry is the Pelican Marine. If you do a lot of water activities, then you might want to consider this phone case. Available for Apple iPhone and Samsung Galaxy models, the Marine is one of the best waterproof cases out there.
The Marine offers protection up to 30 minutes of continuous exposure in 2 meters of water. It comes in a transparent design for simplicity. In addition, it also helps keep dust and snow away. The polycarbonate on the Pelican Marine also saves it from drops and scratches.
An awesome feature in the Pelican Marine is that it is designed to improve audio clarity, something a lot of phone cases lack. That said, it is one of the more expensive options out there, so that's something you should keep in mind.
FAQs
Question: Will my screen crack from fall damage if I use the Otterbox Symmetry?
Answer: It may crack, depending on the height and speed with which the phone falls down. The Otterbox Symmetry has decent shock absorption and will protect your phone if it falls down from a height of up to 5 feet. However, the screen may get damaged if the phone is thrown down, especially on hard surfaces.
Question: Does the Otterbox Symmetry clear/transparent case turn yellow?
Answer: No, the Otterbox Symmetry has a UV protection layer for that purpose. Also, as a care tip, it is recommended to disinfect the back case on a regular basis. You can do so by rubbing alcohol on the case and drying it off with a multi-fiber cloth.
Question: Can I wirelessly charge my iPhone if I have the Otterbox Symmetry case on?
Answer: Yes, you can. Usually, phone cases with metal finish don't work that well with wireless charging. However, the Otterbox Symmetry has a rubber finish and the polycarbonate makes it work effortlessly for wireless charging.
Otterbox Symmetry Review: Conclusion
Is It the Best Outdoor Phone Case? The short answer is no. The Otterbox Symmetry is definitely a fantastic smartphone case for regular use. It's rugged, stylish, and slim, making it ideal for urban and some outdoor use. However, there are better options out there for outdoor use so do take that into consideration.
Could you buy a more rugged smartphone case at this price? Yes, sure you can, but most options available in this price range are bulky and a hassle to carry for regular use. In terms of day-to-day use in cities and some outdoor activities, I would say the Otterbox Symmetry checks all the boxes, which I am sure you saw in the Otterbox Symmetry Review.
In the end, it all comes down to your personal choice. I would highly recommend the Otterbox Symmetry if you need a phone case that matches durability and convenience with style.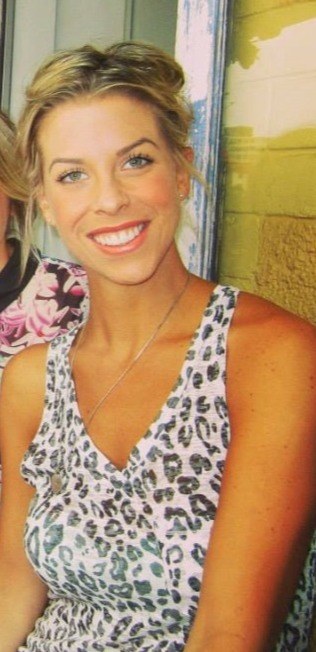 From backpacking to cycling in the mountains, Jodie can help you stay in shape and pick the best outdoor gear, clothing, and footwear. She is a full-time blogger and is our go-to source for backpacking gear reviews, outdoor skills advice and information, destinations for backpacking, camping, and hiking, and a lot more.