Lifeproof vs Otterbox: Which is better to protect your phone from hazards and accidents whilst hiking, riding, or climbing in the great outdoors?
This article will explore everything you need to know to make the process of choosing easier.
Smartphones are designed to be sleek, lightweight, and aesthetically pleasing; but they aren't the most durable gadgets. A few bumps and drops can be costly, perhaps limiting your ability to reach out for help, if needed.
Understanding this struggle, phone case companies have brought out an impressive array of options for safeguarding smartphones in a variety of situations. From in-built Popsockets to grip your phone securely at any height to a rugged cover that can withstand some gnarly cliff drops; you can pursue your adventures without the added risks of damaging your phone.
In our Lifeproof case vs Otter box comparison, we'll explore their differences, features, design and practicality as phone protectors. We hope to help you distinguish between the two and aid you in your decision. So, let's get started.
Bottom Line Up Front Summary: Serious outdoor enthusiasts are MUCH better off going with the more capable Otterbox cases here. They are typically more affordable AND offer better protection and customization than Lifeproof.
Main Differences Between Lifeproof vs Otterbox Cases
The main differences between Lifeproof vs Otterbox Cases are:
Otterbox cases have more variety in their range, whereas Lifeproof caters to only the top brands.
Lifeproof cases are generally lighter and sleeker, whereas Otterboxhttps://alloutdoorsguide.com/rhinoshield-vs-otterbox/ cases are sturdier and considered bulkier
Otterbox cases are comparatively less pricey, whereas Lifeproof cases have a more premium price
Lifeproof cases are waterproof, whereas Otterbox cases only provide general dust, scratch, and shock protection
Our Pick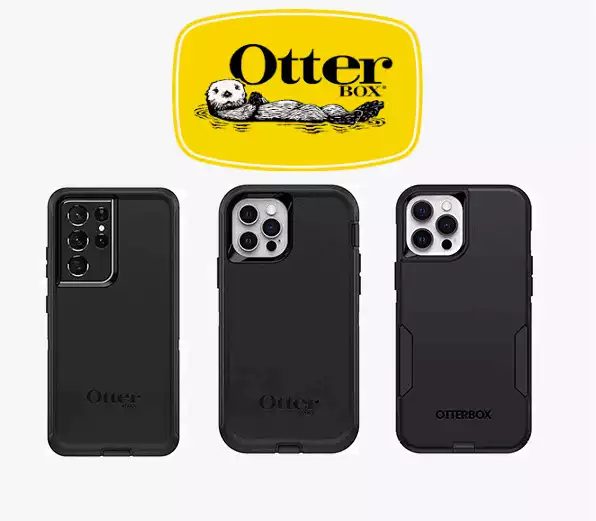 On the surface, the two companies seem to offer similar products, but a closer look distinguishes them as being unique. As we explore their profiles below, you'll see how different the two are and how they might be catering to different audiences.
Exploring Lifeproof and Otterbox Cases features
Design
Otterbox creates a protective phone case range according to varying lifestyles and personal tastes of its consumers from rugged case (extra protection) and waterproof water protection case options (waterproof protection) to more casual protective case options for "drop friendly people".
It has seven different distinct designs with multiple customizations available as well. Some are built for enhancing durability, others for adding a vintage aesthetic—with some basic protection. As such, they differ in sizes, width, material, and finish.
On the other hand, Lifeproof cases distinguish themselves on the basis of their functionality. There are four basic options available in multiple vibrant colors and designs. Nevertheless, what makes them differ from one another is their features.
Lifeproof has cases that may focus more on being waterproof, while others may be more shock-resistant. Additionally, the company does have an environment-friendly case that is made from sustainable materials.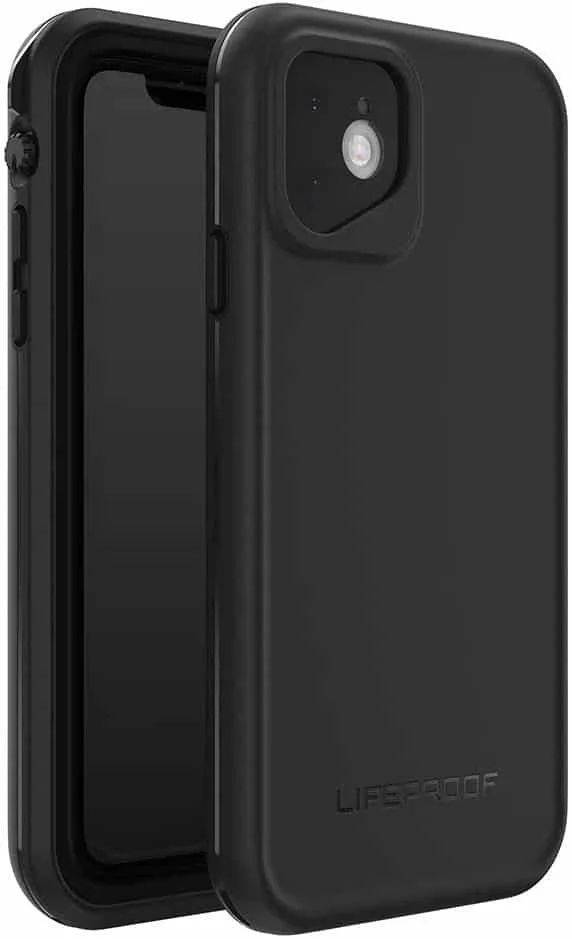 That said, both companies understand their consumers well and deliver products that have a premium look and feel. But, are they functional for those who like trekking out into the great outdoors?
The Otterbox Defender cases are relatively bulkier and weigh more than its counterpart given their emphasis on meeting military-grade standards. This is often reflected in the overall aesthetic of their products. For instance, the Otterbox Defender Pro consists of extra bulk due to its thermoplastic polyurethane (TPU) being denser for that added cushion and security.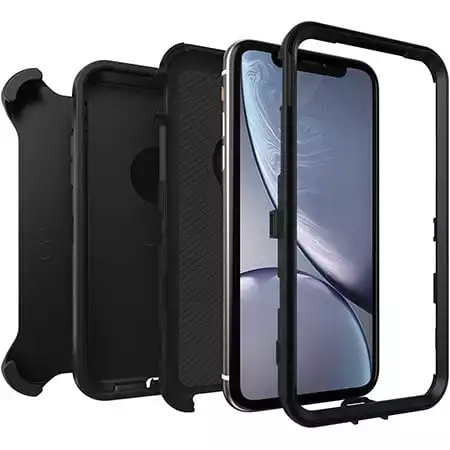 Defender Series Screenless Edition | OtterBox
Protect your iPhone XR with legendary and tough Defender Series Screenless Edition. Direct screen access, a non-slip grip and an included holster make this a hard working case that's built for the job and ready for weekend adventures.
Check Price
We earn a commission if you click this link and make a purchase at no additional cost to you.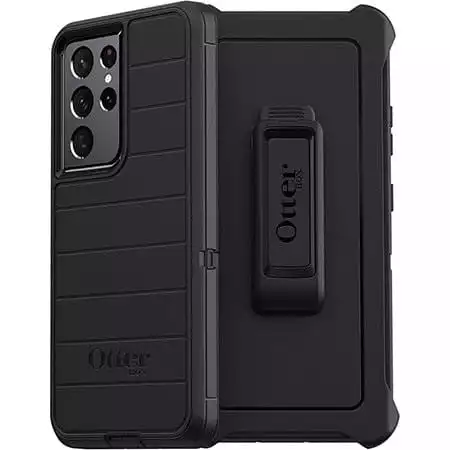 Defender Series Pro Case | Otterbox
Defender Series Pro is the rugged protective Galaxy S21 Ultra 5G case that delivers advanced defense for your device. Defender Series Pro integrates a silver-based antimicrobial additive into the case that helps inhibit microbial growth and defends the case exterior against many common bacteria.
Check Price
We earn a commission if you click this link and make a purchase at no additional cost to you.
Texture
Having a textured grip is certainly helpful to provide a good grip on your device. However, it might downgrade the look of your phone case. That's why many phone cases have a smooth back, but there are notable differences in the textures when it comes to Lifeproof vs Otterbox cases.
Lifeproof cases have three options with a smooth, un-textured back—namely the Fre, Slam, and Next cases. Whereas the Wake case has a wave texture that is pleasing to look at. The sculpted pattern does not take away from its overall looks.
Otterbox Defender cases are variant with four cases having a smooth back, while the remaining three have a textured/leather back. Notably, however, the company allows consumers to add Pop Sockets to improve on its grip and functionality.
The types of outdoor activities you engage in will help you figure out the level of texture your phone's case should have. For mountaineers, the grip will be an important element; your phone shouldn't easily slip off or out of its location. Campers, on the other hand, can get by with lighter texture and a little vigilance.
Protection
The main crux of our Lifeproof FRE case vs Otterbox debate lies here. Which one fares better?
Starting with Otterbox, the company focuses on providing military-grade protection to your smartphone. Its OtterBox Defender series is what made the company popular after all. The company provides a high-level protection against drops, scratches, and dust accumulation. But, there is a tradeoff.
While their products are built with high-quality, durable materials, their size can be rather bulky. Aside from a user's own preference and hand-feel, the bulk can make storing and placing your smartphone a bit challenging. Typical holders and pockets will not be able to cater to its size.
Lifeproof heavy duty cases provide similar protections against dirt, scratches, and drop protection. Moreover, their Fre case is waterproof as well, which also provides added snow protection.
However, it does not focus on providing the same durable construction as Otterbox. Lifeproof cases are sleeker, but ultimately, flimsier as well.
It would also be wise to keep functionality, texture, and other elements in mind, as protection isn't everything. Having a durable, but bulky phone whilst running through rugged mountain trails is difficult to store and equally difficult to use. Therefore, don't simply get hyped by a cover's protection level. Choose the one that works for you and your environment.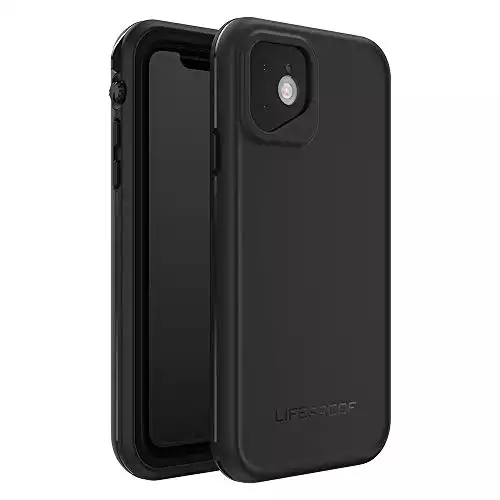 LifeProof Fre Series Waterproof Case | Amazon
Always up for anything, anytime, anywhere. Mud-kicking moto on Monday. Whitewater kayaking on Wednesday. Free-climbing on Friday. Super-soaked adventures Saturday to Sunday. When action calls FRĒ calls in sick - to do something sick.
Buy at Amazon.com
We earn a commission if you click this link and make a purchase at no additional cost to you.
02/14/2023 04:14 pm GMT
Functionality
Features aside, the practicality of usage matters as well. The strongest, safest phone covers will be useless if you cannot use them.
Moreover, given these phone covers have a premium price, making the right choice from the get-go is preferable.
Both Otterbox and Lifeproof case models have plenty of positive reviews as a testament to their functionality. Some fare better than others do, depending on individual preferences.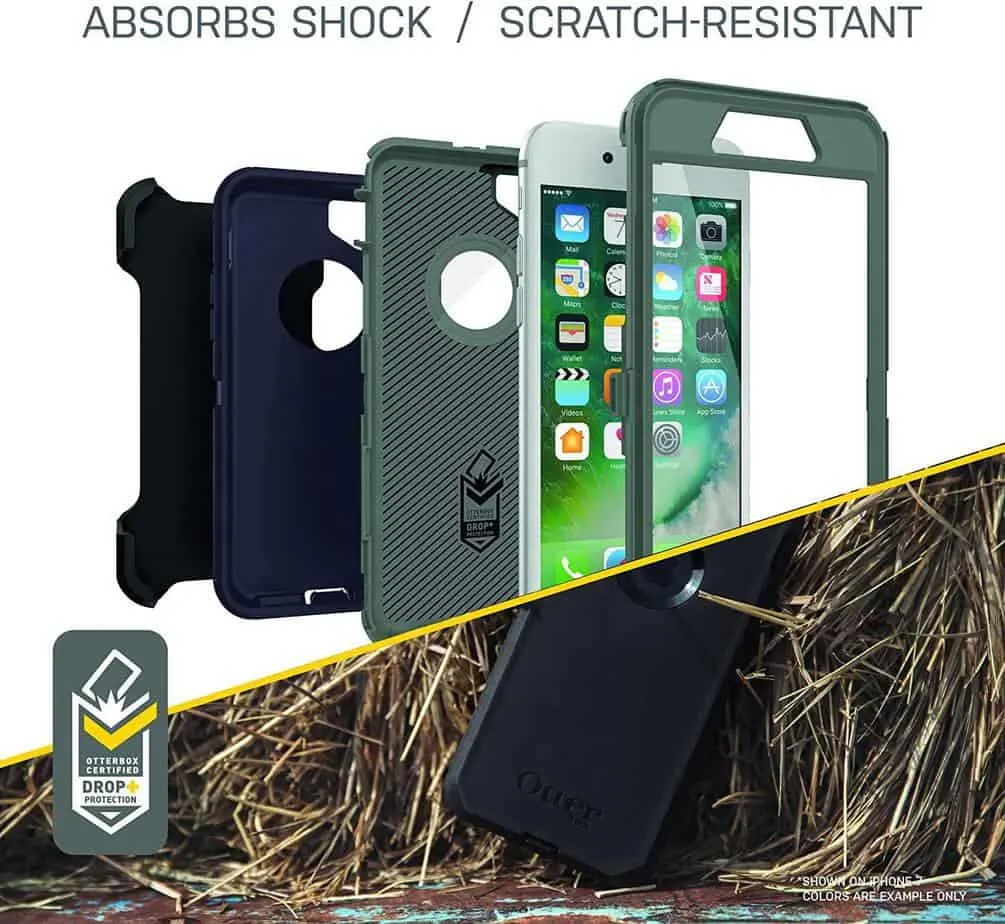 For example, users who prefer Pop Sockets may want to stay away from textured covers. It also depends on the type of activities you engage in. If you're a frequent hiker, having a phone with durability trumps one with waterproof functionality.
Other than that, the companies have both been in the game long enough to design their cases with the consumers in mind. Accessing and using buttons is relatively easy and can be done on the go.
The functionality differences between Lifeproof and Otterbox will ultimately come down to personal choice as on the whole, both perform equally well.
Smartphone compatibility
There is a significant difference between each company's smartphone compatibility range.
Lifeproof protective cases cater to:
Apple phones from iPhone 5, iPhone 5s till iPhone SE (2nd gen)
iPads
Samsung Galaxy phones from Galaxy S7 till S20
Google Pixel 3
The Otterbox case series provides greater compatibility coverage, which includes:
Apple phones from iPhone 5 till SE (2nd gen)
Apple accessories such as Airpods, Apple Watch, and iPods
iPads from 5th gen till iPad Pro (4th gen)
Samsung Galaxy from S10 till S20
Google, Motorolla, LG, Microsoft, Amazon, Huawei, One Plus and many others…
How to fit the Lifeproof and Otterbox Cases onto your phone
Even with their different features and functions, the two companies have fairly similar installation methods.
Some covers will simply slip in and provide its intended protection. Others need a little setup. This includes:
Taking out each layer of the case separately
Placing your smartphone into the back section
Putting the top frame and pressing the edges for it to securing attach on all sides
Each cover also comes with its own easy removal tool for when you need to take your phone out of its cover.
Comparing Lifeproof and Otterbox Cases pricing
While both brands have premium phone protection covers, there is a difference in their prices.
Overall, Otterbox has a wide price range for its product range. It's more premium products, such as the Otterbox Defender Pro, remain relatively cheaper. For instance, the Lifeproof's Fre protective case is priced higher, while it has lower resistance capabilities.
Therefore, between the two companies, you're getting more value with Otterbox at a more affordable price.
Pros and Cons
Pros
Decent protection against dirt, dust, scratches, and other hazards
Lightweight and stylish
Has waterproof options for kayaking and skiing enthusiasts
Good grip with a textured wavy pattern
Completely seals phone inside the case
Cons
Durability can be improved
Audio quality is affected due to encasement
Pros
Military-grade protection which guards against high-impact shocks or scrapes
Compatible with a wide variety of phones
Comparatively affordable
Sturdy design with a good grip
Does not interfere with audio output
Suitable for a wider audience
May come with OtterBox Armor Microbial Defense which protects case from bacterial development
Cons
Bulky, heavy design
Ports can end up storing lint and dirt in its fold
Are there any alternatives?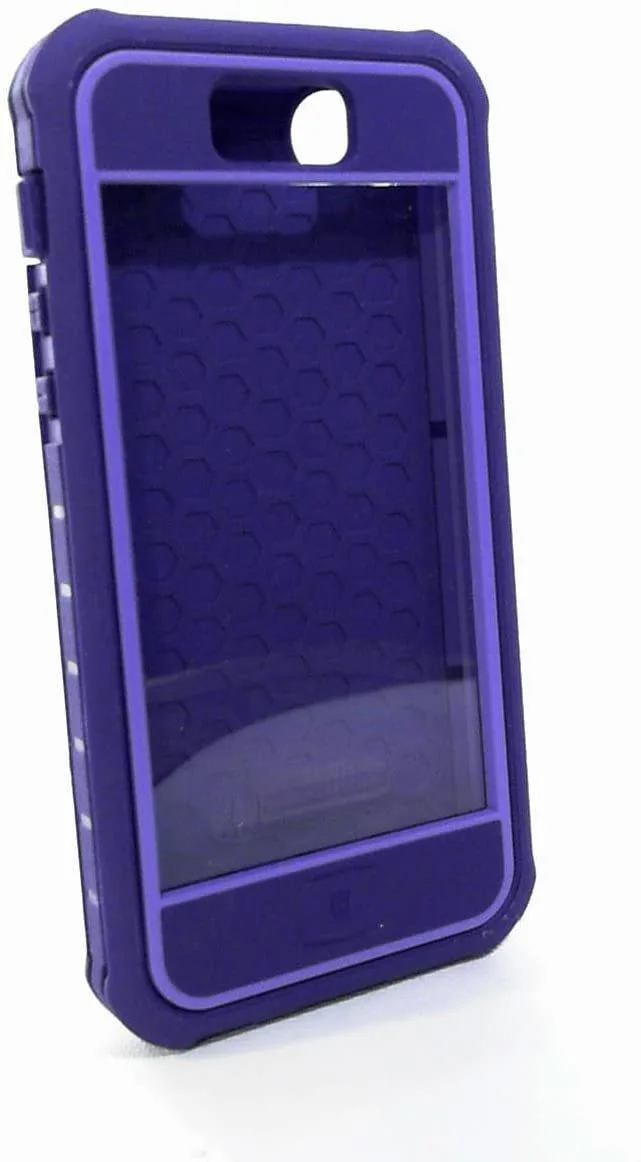 If you like the construction of Otterbox covers, Body Glove ShockSuit is a reasonably priced alternative that may be right for you.
It has a sleeker design but does not compromise on its shock resistance. It protects your phone from all angles while still providing easy access to all buttons or ports.
Moreover, it is not overall bulky like the Otterbox and can fit easily into most pockets or holders. It comes in six different colors and the case can be customized according to your own personal preferences.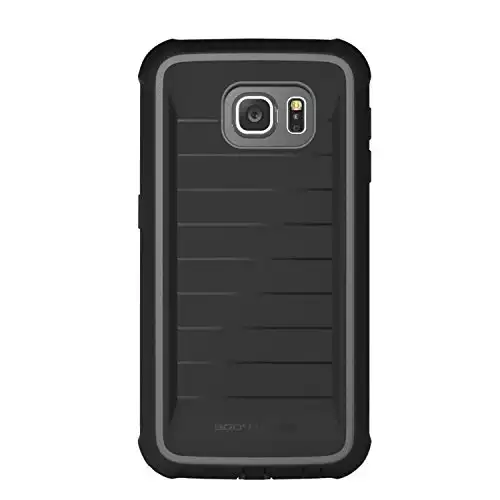 BODY GLOVE Cell Phone Case Fits for Samsung Galaxy S6 | Amazon
Built in screen protector shields the front of your device from scratches. Slim profile with an enhanced grip and shock absorbent corners. Buttons and ports are covered, camera is not. Built to meet MIL-STD-810G Military drop test specifications. Compatible with the iPhone 5.
Buy at Amazon.com
We earn a commission if you click this link and make a purchase at no additional cost to you.
02/14/2023 04:44 pm GMT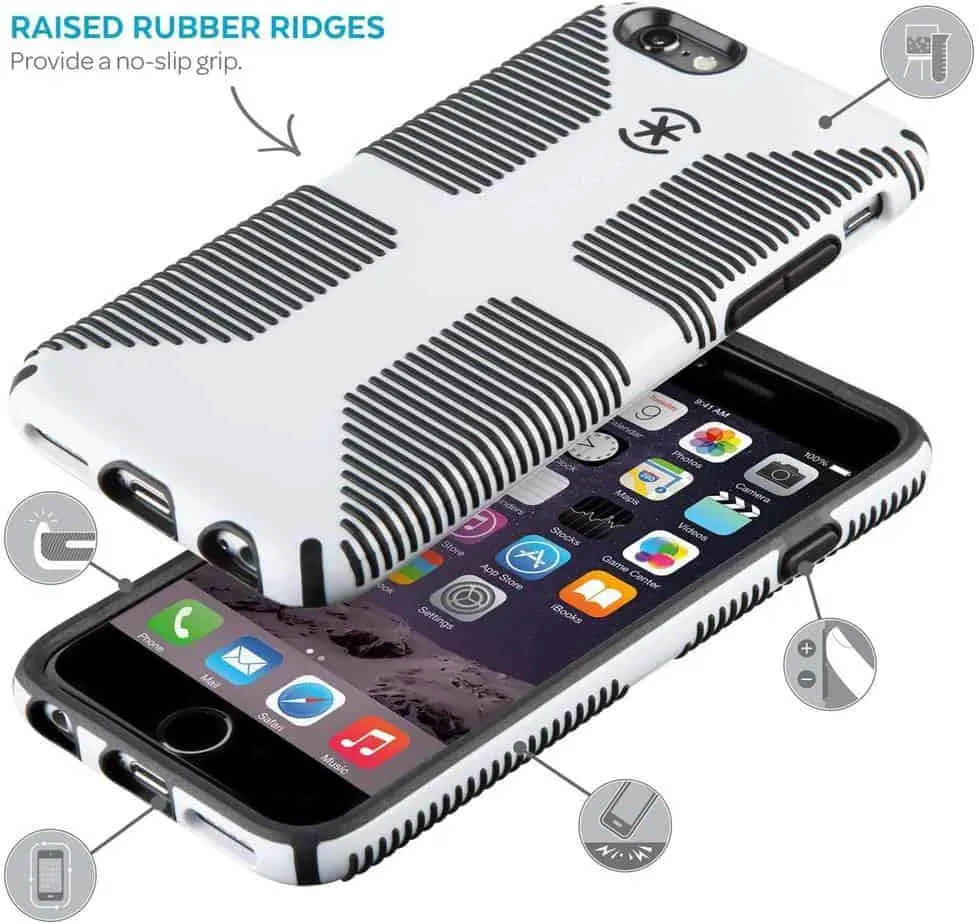 Sometimes what stands between you and a broken phone is your ability to grip it tightly. While the Speck CandyShell has a funky, unique look, its grooves and pattern provide functional advantages.
The phone is also made from military-grade materials and has been drop-tested to assert its capabilities. Its multi-layered design is able to absorb shock to resist intense impacts. A raised bevel prevents the screen from being scratched while adding minimal bulk (screen protector).
Its buttons are covered by raised rubber ridges for easy, quick access and responsive pressing. It comes in a variety of cases to help you find the right combination for your style.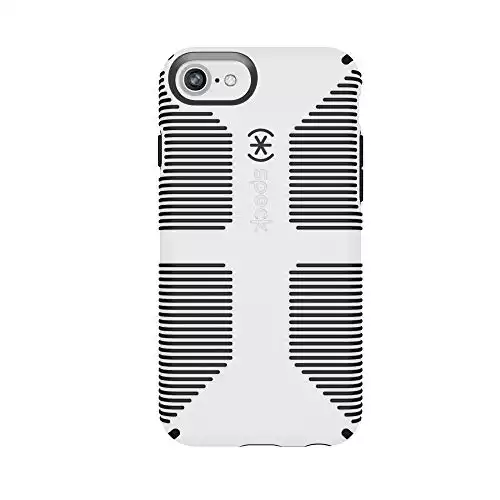 Speck Products CandyShell Grip iPhone SE 2020 Case/iPhone 7 Case | Amazon
Sharp shooter looking for iPhone 6/6S cases? CandyShell Grip is the case for you. Taking our patented CandyShell protection and adding no-slip grips, this sleek case is perfect for getting the shot. CandyShell Grip's ridges run along the back and sides for a hold that's ideal for snapping pictures, plus one-handed and two-handed texting, gaming, shooting video and more.
Buy at Amazon.com
We earn a commission if you click this link and make a purchase at no additional cost to you.
02/14/2023 12:24 pm GMT
FAQs
Question: Will the Lifeproof and Otterbox Cases protect my phone from drops?
Answer: Both cases provide shock protection, but they differ in their capabilities.
Lifeproof cases can survive drops from 2 meters. Whereas the Otterbox has a more durable construction lending to its higher performance capability. It has been tested to perform well against shocks from 4 ft high.
While neither option provides guaranteed security, the added layer of each should be sufficient for more outgoing folk who need basic-to-medium shock absorption.
Question: How long will the Lifeproof and Otterbox Cases last?
Answer: Each case is meant to last as long as you need to. Some will fair for a longer time than others though.
The plainer soft cover cases will be prone to overtime scratches on its surface. But, they should last you a long while protecting your phone against any damaging bumps or shocks. Pair it up with their cost and they do provide a long-lasting service in safeguarding your phone from any accidents.
Question: Do I get a warranty with the Lifeproof and Otterbox Cases?
Answer: Lifeproof and Otterbox cases both offer warranties against their products. Although the warranties are limited, they can be a simple bonus to keep your phone safe. You can read details about their terms on their respective Lifeproof and Otterbox websites.
Question: Are the Lifeproof and Otterbox Cases easy to fit and take off?
Answer: Using the above-mentioned techniques, you'll be able to fit your phone inside each company's case with relative ease. They also come with their own instruction on how to insert your specific phone into its casing and how to ensure it stays safe.
Moreover, it will also come with any removal tools and instructions so help you take the cover off as necessary.
Question: Are Lifeproof or Otterbox Cases Waterproof?
Answer: Otterbox focuses on providing durable cases, but it does not dabble into the waterproof game. On the other hand, Lifeproof does offer waterproof phone covers, but it is limited to its Fre model only. Other models will be able to cater to shock absorption and scratch resistance only.
Pertinent to mention that most phones nowadays are mostly waterproof anyways. Therefore, check whether you need waterproof capabilities depending on your risk level.
Question: Will the Lifeproof and Otterbox Cases fit my smartphone?
Answer: Both companies cater to some of the most popular phones in the market today; therefore, you should be able to find a model that works for your phone.
That said, Lifeproof has a smaller compatibility range and does not cater to rising star companies such as Honor, Huawei, Motorola, and so on. Therefore, do check the details before making a purchase.
Question: What is better than an Otterbox?
Answer: While the Otterbox has been the best around for many years, Lifeproof phone cases have picked up in popularity and are certainly worth looking into.
Question: Are LifeProof cases made by Otterbox?
Answer: Otterbox acquired LifeProof in 2013, so while the two cases are different, they are both owned by the same company (Otterbox)
Question: Can I get an Otterbox and Lifeproof case to fit my tablet?
Answer: Yes, both companies have some compact options available for tablet users which can easily be stored in your camping backpack or other outdoor gear. While Lifeproof only focuses on iPad users, Otterbox has options for Galaxy tab users as well.
Our Pick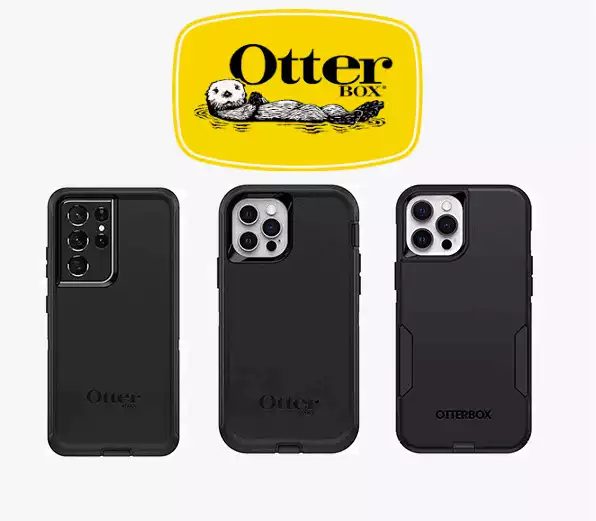 Our Verdict: Lifeproof and Otterbox Cases – Which is better?
The outdoors offers many exciting activities for us to explore, but damaging your phone can be a disappointing, costly, and mood-dampening experience.
That's where phone protective cases sweep in to provide you with the ease of mind you need as you hike, bike, kayak, climb, camp, and so on. Avoid nasty scratches or costly repairs by investing in a nifty little accessory.
However, among our two contenders, which do we recommend?
Lifeproof and Otterbox are both highly rated products, which provide premium protection for users. They cost more than ordinary phone covers but their value makes up for that. In our review of Lifeproof vs Otterbox, we believe there is a clear distinction in the applicability of the two.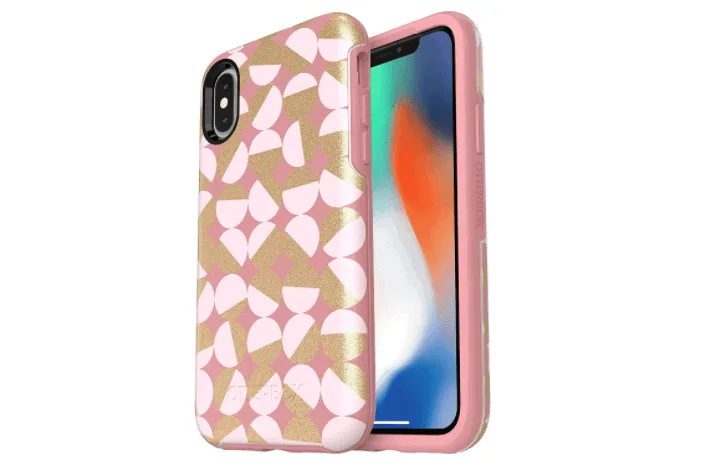 That is to say, if you need a compact, basic phone protector for your long hikes or trekking outdoors, the Lifeproof range provides excellent coverage for you to attain peace of mind with. It can be suitable for basic activities like camping. Or, alternatively, it's waterproof/snow-proof capabilities can make it the ideal option for kayaking and skiing.
On the other hand, if you need something a bit more sturdy, the Otterbox uses military-grade materials to provide you with extra security (particularly the Otterbox Defender case). You'll have to trade off a bit in sleekness and storage, but outdoor users can quickly adjust for its functionality. It is able to absorb shocks like few others on the market.
For the everyday ordinary, everyday user, our recommendation has to go with the Lifeproof covers. They offer basic protection while being outdoors, whether it be running, mountain biking, kayaking or mountain climbing. Moreover, it is storage-friendly so it can easily fit in your pocket, gear bag, or phone holders. However, you cannot go wrong with using either one as your phone case.
Bottom Line Summary: Serious outdoor enthusiasts are MUCH better off going with the more capable Otterbox cases here. They are typically more affordable AND offer better protection and customization than Lifeproof.
Must Try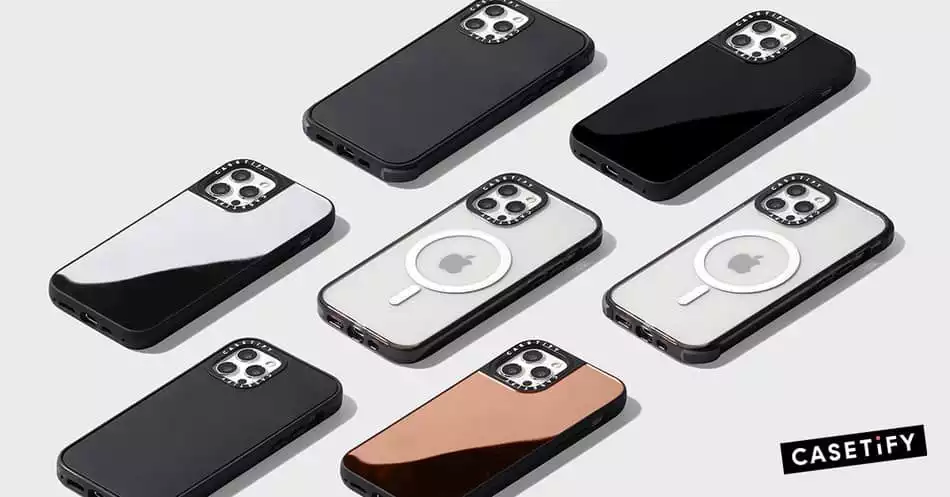 MagSafe Compatible Impact Cases | Casetify
One of the new features of the iPhone 12 Pro Max is MagSafe. These cases will allow you to freely utilize the MagSafe functionality plus they are customizable. The supported technology extends to a family of beloved CASETiFY products, including the best-selling Impact Case.
Check Price
We earn a commission if you click this link and make a purchase at no additional cost to you.
Still Stuck? Take our phone case finder quiz!
Further Reading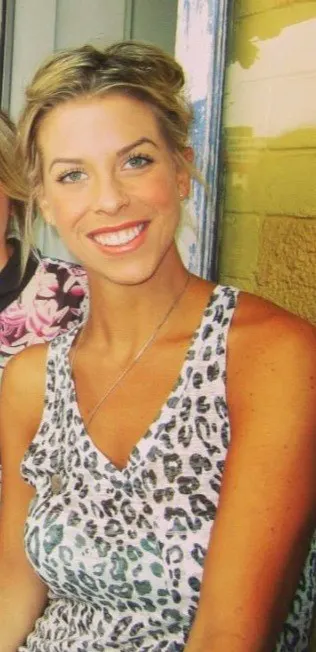 Jodie Chiffey loves the outdoors. If you aren't sure where to find her, check the nearest dirt trail. She loves being outdoors and spends a good deal of time reviewing products like clothing, footwear, and other outdoor gear.
Jodie is a full-time blogger who reviews a lot of the products for us. She writes many of our backpacking gear reviews, outdoor skills advice, and information, and helps visitors find the best destinations for backpacking, camping, hiking, and a lot more.
If Jodie's friends have a travel or outdoors question, they know who to ask and that's why we featured on our website. Now you can get the same great advice her friends enjoy, so you know where to go and what gear to take with you.