If you're heading on an adventure, good preparation is a must. One of the things you should keep in mind is getting yourself a reliable protective case for your smartphone, especially if you use it as your only means of communication and navigation. Today we're going to compare two popular protective cases you've probably already heard about: Mous vs Otterbox. Which one is better?
As we'll discuss further in this article, while all producers claim that their protective cases can withstand almost anything, it's not always true. As a result, you can easily end up with a broken phone, which is not only frustrating and expensive, but it can also be quite dangerous – especially if it happens to you in the middle of a wilderness.
Mous vs Otterbox cases are both claiming to be extremely durable and reliable, protecting your phone from damage even when it falls on the hardest surfaces. Their prices are very similar, but they differ greatly in their design, which means that they are likely to attract different types of customers. But aesthetic and marketing claims are definitely not the only factors you should consider when choosing your new phone case, right?
After reading many conflicting reviews on both of these brands, I've decided to check them out myself and see which one is really better. For fairness, I've compared two of their products with many similarities – Mous Limitless 2.0 for iPhone X/XS and OtterBox Defender Series Case for iPhone XS/X.
Let's focus on their greatest differences first:
Main Differences Between Mous vs Otterbox
The main differences between Mous vs Otterbox are:
Mous cases are made of composite materials including natural woods, whereas Otterbox cases are made of partially-sustainable polycarbonate plastic.
Mous comes with a screen protector out of the box, whereas Otterbox is not equipped with a screen shield (it must be bought separately).
Mous cases come with a limited lifetime warranty, whereas Otterbox cases come with a standard 1-year warranty on craftsmanship and materials.
Mous cases might not be as reliable in the tough outdoor environment, whereas Otterbox is considered to produce some of the most reliable heavy-duty cases on the market.
Exploring Mous vs Otterbox features
Now let's compare Mous vs Otterbox cases in detail.
Design
Modern smartphones are extremely sleek and beautiful, so hiding them inside the protective cases is always somewhat awkward. Nevertheless, if you're living an active lifestyle, it is completely necessary – unless you want to see your elegant (and expensive) device broken into pieces. So, which of the phone cases we compare today will make this sacrifice the least painful?
When it comes to design, the choice between Mous vs Otterbox will be quite simple. While Otterbox cases are totally minimalistic and purely functional, Mous cases will immediately catch your eye with their original designs and natural textures.
Mous' most popular cases are (partially) made of real woods. Combining technology and nature is currently one of the greatest hypes in consumer design, and I must say I really like this contrasting design too. I was also pleased that these cases look even better in reality than they do in the pictures. In fact, I feel that my phone probably looked nicer in the Mous case than it did without it (FYI, I had the beautiful Walnut Limitless 2.0 case).
Mous's design is also quite slim and delicate, especially in comparison with most of the other rugged phone cases I've had before. I would, however, prefer it to be a little bit lighter, but I guess that's the price you pay for real wood.
Moving on to Otterbox, its design came as no surprise to me, since I had some of these cases before. Although their designs might slightly differ from model to model, what they all have in common is their clear focus on functionality and a simple no-nonsense approach towards aesthetics.
While some of the cases by Otterbox are only available in black and dark blue, Defender for iPhone X was also available in trendy purple, which I really like (although not as much as the natural texture of Walnut). I wonder though if it will still look as nice after months of intensive use.
Otterbox feels bulkier in comparison with Mous, so it would definitely be less comfortable to carry it around in your pocket. On the other hand, due to its light materials, the Otterbox case feels quite light.
Unlike Mous, Otterbox comes with an in-built holster, which also works as a rotary kickstand. It makes it even thicker and bulkier, but its practical functionality can surely be appreciated by many users.
Materials
Mous claims its phone cases are made of "real materials", which sounds quite strange since I can't really imagine a case being made of an "unreal material", do you? Nevertheless, what the producer probably means by this is that they use various natural materials like wood, leather, and bamboo, instead of making their products completely from artificial plastic.
If you ask me, I really like this approach. Besides the nice touch of textured wood or smooth and sleek leather, this also means that no two Mous cases are ever identical – their natural grain always makes them unique. On the other hand, does it have any other purpose besides aesthetics? I am not entirely sure. After all, the remaining parts of these cases are made of standard TPU anyway.
Otterbox Defender phone cases, on the other hand, are made of multiple layers of plastic and rubber. The hard parts are composed of at least 50% recycled polycarbonate, which is a nice step towards sustainability. The outer shell is further protected by a removable rubber sleeve, which makes the phone very stable even in wet hands. It also adds to the case's reliability, as this layer absorbs shocks very well.
Nevertheless, I have heard from many people (who used this phone case much longer than I did) that the sleeve tends to wear out quite fast and after a year's use, it's already looking very loose and quite ugly. Nevertheless, it looks like this shouldn't compromise the case's functionality.
Protection
If you're putting your phone into a protective phone case, you might expect it to become more or less immortal. Unfortunately, that's not true.
Even the best phone case in the world cannot keep your device safe from all the harm. Nevertheless, you'd be probably surprised by how great differences there are between various cases that claim to have identical qualities. Let's discuss the protective features of the cases we compare today.
Every Mous phone case is lined with the patented high-impact material called AiroShock which allows the case to be super-protective while staying comfortably slim. Besides that, each Mous case should also come with a screen protector (separate, not in-built), which is made from a combination of TPU, PET, and silicon.
This additional shield looks quite standard and reliable, and it's definitely a good idea to use it if you don't want to end up with a scratched display. Sadly, as I've learned from other users, not everyone really receives the promised screen protector from Mous. If you don't, make sure to contact the producer and ask for it directly.
But let's move on to the most important question: How does Mous perform in practice? To put it short, I am really not convinced that this is the best phone case you should use when you head out hiking or climbing.
Although it certainly provides some level of protection (for example, it protected my phone when I dropped it on a carpet or hit it accidentally with my aluminum water flask), I also found dozens of reviews from people who ended up with their backglass smashed under the Mous phone case after a relatively innocent falls on a hard surface.
Great Pick
Defender Series Case | Otterbox
If you need a new cover for your phone when taking part in outdoor pursuits like hiking, climbing, hunting, and kayaking this is the perfect option for you! A great balance of durability and price.
Check Price
Buy at Amazon.com
We earn a commission if you click this link and make a purchase at no additional cost to you.
Moreover, these phone cases don't seem to provide any serious water-resistant or dust-resistant features either (for example, there are no protective covers on the openings) which makes me think that while they might be suitable for moderate protection in standard day-to-day situations, they are probably not very fit for the outdoors.
Otterbox, on the other hand, seems to be much better equipped for the outdoor environment. It sports heavy-duty dust covers on all openings, and although it's not completely waterproof, it can protect your device from accidental splashes, light rain, or dust and sand.
These cases also have reliable shock-absorbent construction, which can dramatically minimize the force of unexpected falls and impacts. I've had the chance to try how it works in practice when my phone fell out of my pocket right onto a paved road, and the device survived unharmed. I also haven't heard from any of my friends or online reviewers that this case malfunctioned, which makes me believe that Otterbox truly does what it promises and can be trusted.
The only drawback for me is that Otterbox doesn't come with its own screen protector, so you have to buy it separately.
Functionality
Besides protecting our devices from damage, cases should also allow us to use our phones and all their features properly and smoothly. Some cases can even enhance the usability of your phone by adding some extra features like air-vent holders, kickstands, etc. Otterbox, for example, comes with an inbuilt holster clip, which can also be used as a rotary kickstand – a practical tool when you want to watch a movie or make a video call in your tent.
On the other hand, this holster is not detachable, so it's sticking out of your phone and making it bulkier even when you don't need it at all.
Mous does not come with any similar extras. Nevertheless, you can buy pretty much any additional stuff from a wide array of the official Mous Limitless 2.0 accessories that include vent mounts, card wallets, wrist straps, etc. The best thing is that installation of any additional accessories is super-easy thanks to the unique magnetic alignment (I really like this feature!). All you have to do is put the case and accessories together and they'll hold connected as one.
Both of the cases we compare today are compatible with wireless charging, and from my personal experience, they both seemed to be working smoothly in this regard.
Pricing
Otterbox and Mous cases cost approximately the same, although this can vary depending on the retailer, the model you buy, and occasional deals and price reductions.
All in all, I believe that price differences shouldn't really play any major role in your decision-making in this case. They are simply too small and insignificant, especially if we consider that both of these cases are supposed to protect your super-expensive smartphone.
How to fit the Mous vs Otterbox protective case onto your phone
Not sure how to install your rugged phone case on your device? We're bringing you these brief instructions:
This is how you install Mous Limitless 2.0 phone case:
Remove the case from the box it arrived in.
Slide your phone inside the case – it's best to start with the top edge.
Push the phone inside and make sure that everything fits together snuggly.
To remove the case, first pop-out the phone from the case in the corner where your camera is. Follow with another corner while bending the case softly towards you. Now you can pull the phone out of the case directly.
Otterbox Defender's installation is a bit more complicated since the case has more layers:
First, remove the case from the box it arrived in.
Peel off the rubber sleeve.
Divide the front frame and back shell.
Put your phone into the back part of the case. Snap together near the arrows.
Put the front frame over your phone and push all parts together.
Pull the rubber sleeve over the phone.
At last, put on the hard frame with a holster.
Removing the Otterbox case is straightforward – just follow the installation steps in the opposite order.
Pros and Cons
Mous Protective Case for iPhone X/XS | Amazon
Superior impact protection: This tight fitting case with a rigid back prevents damaging twists to your phone during drops. Our high-impact technology, AiroShock will protect your device from drops and shocks.
Buy at Amazon.com
We earn a commission if you click this link and make a purchase at no additional cost to you.
Pros
It comes with original designs
Its natural materials are very cool
Each case comes with a screen protection
Limited lifetime warranty
Auto-Align functionality for accessories
Slimmer than most heavy-duty protective cases
Cons
Users report that the case does not protect the phone very well when it falls on heavy surfaces
Not suitable for toughest outdoor conditions (no dust covers, etc.)
Sometimes arrives without the screen protector
No holster or kick-stand included
Great Pick
Defender Series Case | Otterbox
If you need a new cover for your phone when taking part in outdoor pursuits like hiking, climbing, hunting, and kayaking this is the perfect option for you! A great balance of durability and price.
Check Price
Buy at Amazon.com
We earn a commission if you click this link and make a purchase at no additional cost to you.
Pros
Reputable brand with many years of experience
Reliable protection even in the toughest outdoor conditions
Partially sustainable materials
Practical design with holster/stand
Outer non-slippery rubber sleeve provides good grip
Wide array of compatible devices
Cons
Limited designs to choose from
A screen protector is not included in the box
The upper rubber layer wears out fast
Limited warranty (1 year only)
Are there any alternatives?
If you're not entirely impressed by either of the two brands we've discussed so far, here are some alternatives you might like better:
Urban Armor Gear (or UAG) is one of the most popular and reliable producers of protective cases on the market. These cases can be easily recognized by their bold and robust design and their construction (multiple layers of polycarbonate, hard plastic, and TPU rubber) ensures its exceptional impact resistance and shock absorbance.
UAG Monarch Phone Case | Amazon
Handcrafted, feather-light construction with 5 layers of protection with top grain leather & metal hardware.
Buy at Amazon.com
We earn a commission if you click this link and make a purchase at no additional cost to you.
09/17/2021 07:25 pm GMT
UAG cases are available for many popular Android and all iOS devices. Most of their models come in various designs and color variations, and they are all fully recyclable. One downside – UAG cases are some of the most expensive protective cases on the market.
If you're looking for a superior protective case that can keep your device safe even when the others wouldn't, Catalyst phone cases might be exactly what you're after. These cases are up to the toughest outdoor conditions – they are 6.6ft drop-proof, and also 33ft waterproof, so they provide you with complete protection in all kinds of situations.
Catalyst 33ft Waterproof Case Designed for iPhone 12 | Amazon
Proprietary Crux accessories attachments system for Catalyst cases. Crystal Clear Audio True Sound Acoustic Technology. Patented Toggle Switch Crown. Our cases designed for iPhone 12 Pro are QI & MagSafe wireless charging compatible.
Buy at Amazon.com
We earn a commission if you click this link and make a purchase at no additional cost to you.
09/17/2021 07:19 pm GMT
Catalyst cases come with integrated screen protection, and, thanks to their innovative four-point Crux Attachment System, they can be easily and safely paired with various accessories.
For more alternative protective cases, check out our list of The Best Otterbox Alternatives for 2021.
FAQs
Question: Where are Mous phone cases made?
Answer: Mous protective cases are designed in the UK and manufactured in China.
Question: Are the Mous or Otterbox Defender cases waterproof?
Answer: No, although these cases can protect your phone from accidental splashes or a few raindrops, they are not designed to keep your device safe if it ends up submerged in water.
Question: Are Mous cases slippery?
Answer: That depends on which particular design you have since Mous uses natural materials with various finishes that can be more or less slippery. But in general, these cases tend to be more slippery than some other protective cases (including the Otterbox Defender case, which is equipped with an outer rubber sleeve for safer grip).
Question: Can I return my Mous or Otterbox cases if I am not satisfied with them?
Answer: Otterbox offers a standard 1-year warranty on its products, whereas Mous cases boast a limited lifetime warranty. If your cases show signs of poor construction or faulty materials within the statutory period, you are eligible to request a replacement or refund. Nevertheless, keep in mind that the warranty always comes with its terms and conditions.
Our Verdict: Mous vs Otterbox – Which one is better?
Mous vs Otterbox. Which of these two cases is better? In my opinion, the most important question is what are your expectations, priorities, and needs.
If you're after the original design, thoughtful details, and attractive novelties, Mous cases might easily attract you with their patented technologies and distinctive looks. Nevertheless, if you need real heavy-duty protection that can be trusted in any situation, you should probably stick to the proven and reliable Otterbox.
Great Pick
Defender Series Case | Otterbox
If you need a new cover for your phone when taking part in outdoor pursuits like hiking, climbing, hunting, and kayaking this is the perfect option for you! A great balance of durability and price.
Check Price
Buy at Amazon.com
We earn a commission if you click this link and make a purchase at no additional cost to you.
Regardless of your own preferences, I hope that this comparison will help you make the best decision for you and your smartphone. After all, when it comes to outdoor adventures and delicate electronics, any protective cases are better than none.
Must Try
MagSafe Compatible Impact Cases | Casetify
One of the new features of the iPhone 12 Pro Max is MagSafe. These cases will allow you to freely utilize the MagSafe functionality plus they are customizable. The supported technology extends to a family of beloved CASETiFY products, including the best-selling Impact Case.
Check Price
We earn a commission if you click this link and make a purchase at no additional cost to you.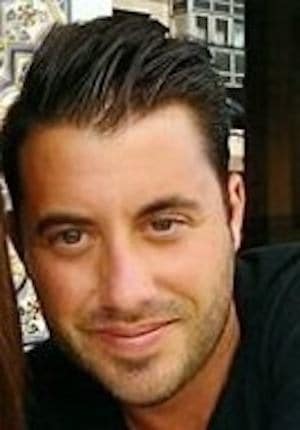 David is a strong advocate of outdoor-related activities and has many years experience backpacking and hiking around the world, including the Italian and Austrian Alps in Europe as well as central and southern Asia. Locally, he has also led many groups cycling through Vermont, Nova Scotia and Wisconsin. David constantly uses and tests the latest gear for the outdoors, which in turn allows him to help others make more informed buying decisions.