Hiking is a wonderful outdoor activity to part in, with more than 35 million Americans enjoying the hobby over the past couple of years. It is well-known that a sedentary lifestyle leads to health problems, but many struggle with the routine of going to a gym or exercising at home.
Hiking offers an alternative that may be far more beneficial. Not only is walking on a trail with variable terrain better for your body but many believe it's also better for the mind. Everyone should make time to be in nature and going on a hike is one of the best ways of doing so.
If you're completely new to hiking you may be under the assumption that if you want to partake in this activity, you're going to need to get a lot of gear. This simply isn't true.
A short, easy hike on a groomed trail requires nothing but a good pair of shoes and your typical exercise clothing. However, if you plan on spending a few hours outside hiking or have already gotten a taste for the hobby and what to get more serious about, purchasing proper hiking attire is a must.
Choosing Proper Footwear for Hiking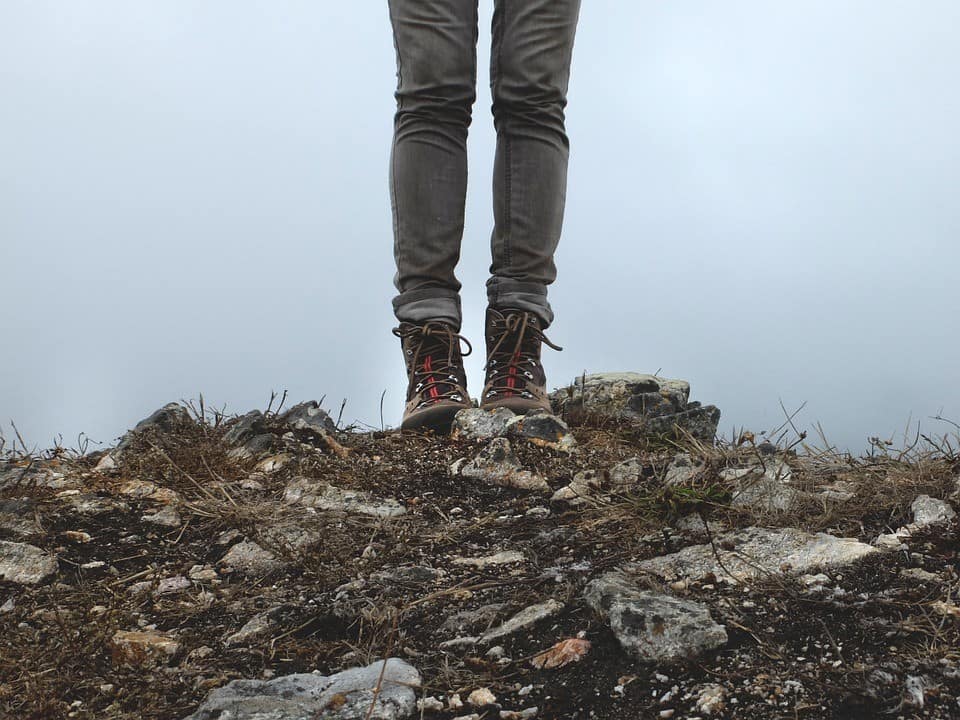 One of the best things you can do to improve your hiking experience is to buy shoes designed for hiking or backpacking. If you only have a small budget to spend on hiking gear use it on shoes and skip the fancy clothing. The health of your feet can really make or break a day on the trail.
Before shopping for shoes you will need to decide whether you want shoes or boots.
Hiking Shoes – Sometimes also called trail shoes, this style is essentially a more durable and supportive athletic shoe. It is ideal for hiking on easy to moderately difficult terrain with no pack or a daypack. Great all-around option for the hiker who wants versatility. A major benefit is they often are far more comfortable and there is little to no break-in period.
Hiking Boots – With support covering the ankle and an overall heavier, sturdier design, hiking boots are best for backpackers and serious hikers who tend to go on long/difficult excursions. They are also a better choice if you hike across rocky terrain as it helps prevent ankle rolling. Boots can be comfortable but breaking in often takes longer, especially leather boots.
Hiking shoes vs boots is also a matter of personal preference. Some people feel far more comfortable and "grounded" in shoes, often feeling like boots are more apt to make them fall or take a wrong step. Go with your gut and trying going into a store so you have a chance to try on different styles.
If you're not sure where to start with shoe shopping, Merrell, Keen, Lowa, and Vasque are good places to start. You are sure to find those brands at the vast majority of outdoor gear stores as well. While shopping for your footwear, don't forget about socks. Get a couple of good pairs of hiking socks and some liners. Be sure you wear the socks when trying on shoes or boots to ensure you get an accurate fit.
Best Clothes for Hiking
Once you've invested in a solid pair of hiking shoes or boots, then you can stock up on clothing. When it comes to clothing you don't need to spend a lot. It really comes down to the material of the clothing.
Here are tips on choosing the right clothes for maximum comfort on your excursion:

Choose the Right Materials
When it comes to proper clothing for hiking, it really comes down to materials. For most any athletic venture you should avoid cotton- the same goes for hiking. Cotton is comfortable but does not wick away moisture.
You might get away with wearing your old worn t-shirt for a short hike in mild weather but after a few hours of sweating, you will regret it. Opt for synthetic materials specifically made to wick away moisture or wool. The wool blend may also be appropriate. Merino wool is particularly nice as a base layer in winter.
Remember that denim is cotton as well so skip on wearing jeans on the trail. Instead, follow the same rules of opting for synthetics. This same rule applies to socks as well. Even if you wear jeans and a cotton tee, at least don't wear cotton socks. As your feet sweat the moisture will be trapped and can lead to blisters.
Don't Focus on Brand Names
If you are just getting into hiking it can be tempting to want to just go to your local outdoor gear store and fill up a cart with jackets, shirts, pants, etc. This will add up quickly and could be a waste of money if it turns out that hiking may not be something you will truly get into.
Instead of focusing on high-end brand names that are expensive, such as Under Armour or The North Face, try out store brands, like REI. You will also find plenty of clothing for hiking at stores like Target. Most clothing for athletics will work just fine.
Layer, Layer, Layer
Always wear/bring layers with you, even when it's warm. Layering is key for staying comfortable on the trail. There are 3 main layers to basic hiking attire:
Base Layer – This would be the shirt touching your skin.
Middle Layer – A jacket or other additional layer used for warmth
Protection Layer – Outermost layer reserved for protection from wind, rain or bitter cold
Now a good basic layering system would be a moisture-wicking t-shirt or long sleeve shirt, a fleece jacket over that, and finished with a wind- and rainproof shell. Of course, the warmth of the clothing required depends on the weather but don't make the mistake of just wearing a t-shirt because it's warm out.
Fleece is still a good idea in case it gets cold and everyone should have rain protection of some sort. An emergency poncho is better than nothing but with a well-made simple rain jacket being so compressible, you really should take one with you.
When layering, just keep in mind that you can always take layers off if you get too warm. It's better to be prepared for cold rain than be hours from your car shivering and wet.
Shorts vs Pants
Deciding whether to wear pants or shorts is a personal preference. Weather and trail conditions will largely have an effect on your choice.
Shorts offer a lot of freedom and are going to be a lot more comfortable in hot weather. Long pants give protection from brush and keep you warmer. If you are going into the backcountry or going off groomed trails you should probably wear pants.
They may not look very stylish but many hikers find convertible pants to be the best choice. When the weather is nice, just zip off the legs. If the weather turns bad or you decide to take a route off the trail, just zip them back on.
Cover Your Hands and Head
Protecting your head and your hands from cold is a no-brainer. Even if it's a little cool out it isn't a bad idea to wear a hat until your body is warmed up.
Depending on the hiking you are doing you may find gloves to be useful to wear year-round. For example, technical hikes or hikes through dense brush may warrant the use of gloves for protection.
Hats aren't only useful for trapping in heat, however. Even in the heat of summer, you should carry along a hat, specifically a lightweight one with a wide brim.
Regardless of how much sunscreen you may slather on your face, a wide-brimmed hat is a must for many people. Even a bandana over the head is better than nothing. Some hikers will wear Boonie-style hats and soak them in water periodically during hot weather, which is a great way to cool off.
Get a Daypack
A daypack may not be a piece of clothing but it is still a must-have piece of gear you should wear on your hikes. A good quality daypack, not a casual backpack should fit your frame well and feel secure. Since the pack will only be used for day trips it really doesn't need to be large.
A daypack is useful for carrying a rain jacket or other layers as you take them off, a basic first aid kit, water bottles, and lunch/snacks. Even if you aren't going to be gone for long it is always a good idea to have some basic with you in case something does happen.
Hiking is a truly enjoyable pastime to have. Your experience on the trail will be far more pleasant if you're outfitted with the proper clothing. Before going out on any hike it is a good idea to check the weather forecast, let someone know where you are going and when you plan to get back, and always bring a map.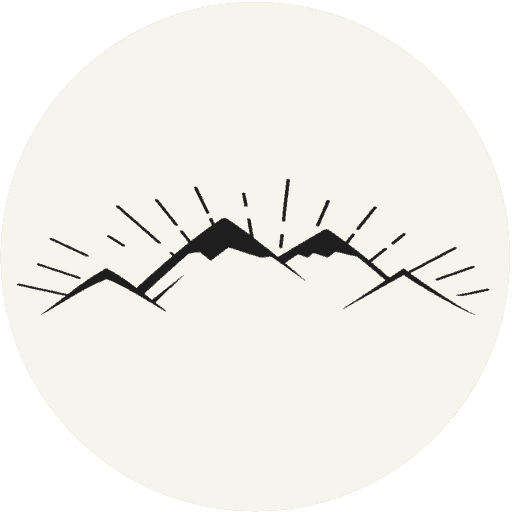 The All-Outdoors Guide team is comprised of enthusiastic experts that enjoy helping others that aspire to be better at outdoor fun. Part of that is making sure you have the right gear and information when it's time to go out and have fun. Some of our team have accomplished amazing feats like climbing 6000 feet to the top of mountains, others have explored every dirt trail they could find and we even have some people that have backpacked solo on various continents. No matter what our readers want to learn and do, our team is here to help them accomplish those goals.