The Colorado Trail, with its average elevation over 10,000 feet, is a challenge for even the most seasoned hikers. So, why do people love the CT trail so much?
This 485-mile trail will take you over eight (yes, eight!) mountain ranges, through multiple meadows, forests, and National Wilderness areas. It is truly one of the most stunning middle-distance long trails in the states. But, now you've decided you want to go, what's next?
This is not a trail that you can just up and decide to go on one long weekend, no. The Colorado Trail takes most hikers between 4 and 6 weeks to complete. Due to the elevation, the window for hiking this trail is relatively short as the peaks of the mountains are usually covered in too much snow to hike safely.
Mid-June to late September seems to be the sweet spot for great weather and a low likelihood of snow! If you want to avoid the crowds, go later in the summer/fall, just make sure you give yourself plenty of time to finish the trail before the snowstorms hit!
Prerequisites for Hiking the Colorado Trail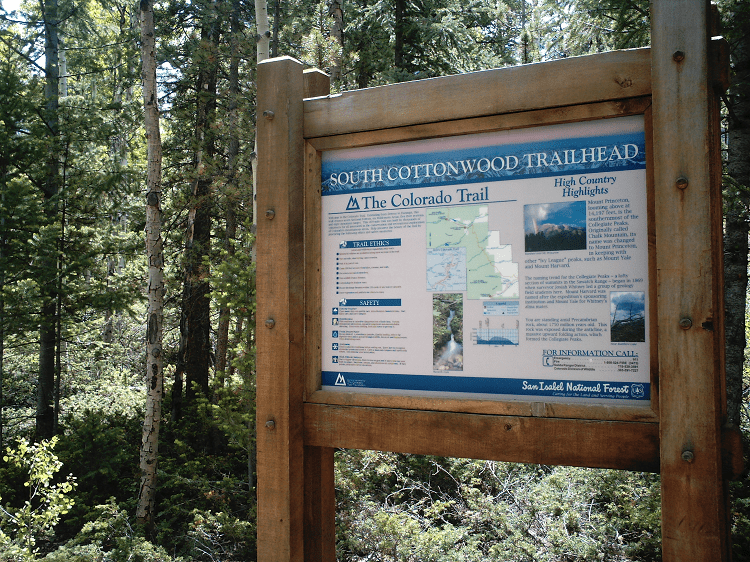 Firstly, let's start with the obvious. To take on a hike almost 500-miles long you're going to need to undertake training months prior to your departure. As previously mentioned, the average elevation for the CT is 10,000 feet but this can reach as high as 14,000 feet in places, so training in some higher elevations would be a smart way to train before attempting this hike.
Unlike some other long trails, such as the Pacific Crest Trail (PCT), you do not need to purchase any permits before heading on the CT. There are some areas of the trail (where it enters the wilderness) that you will need a permit, but there are self-service stations for these and they are free. You just need to fill out a form, leave one half there and take the other half with you.
Of course, you don't have to hike the full 485-miles of the CT, you can break it up into smaller chunks. Beginning in Denver, the trail is broken up into 33 segments, ending in Durango. You can hike this trail from east to west or the reverse, however, most hikers start in Denver. This is because the elevation and terrain change is much easier to handle straight out of Denver rather than Durango.
The Full Colorado Trail Gear Guide
The gear each hiker carries on the Colorado Trail is going to vary hugely. Some people prefer to hike ultralight, carrying just the bare essentials and restocking at each resupply point.
Others prefer to carry a few more pounds to increase their comfort level. Your base weight refers to how much your pack weighs before you add any consumables (water, food, fuel, etc). So, firstly, you'll need to decide what your personal ideal base weight is:
Ultralight: <10lbs
Lightweight: 10-20lbs
Regular: 20-30lbs
The Big Three – Backpack / Shelter / Sleep System
When I'm preparing my gear list for a hike, I always start with the big three, so that's what I'm going to do here.
Backpack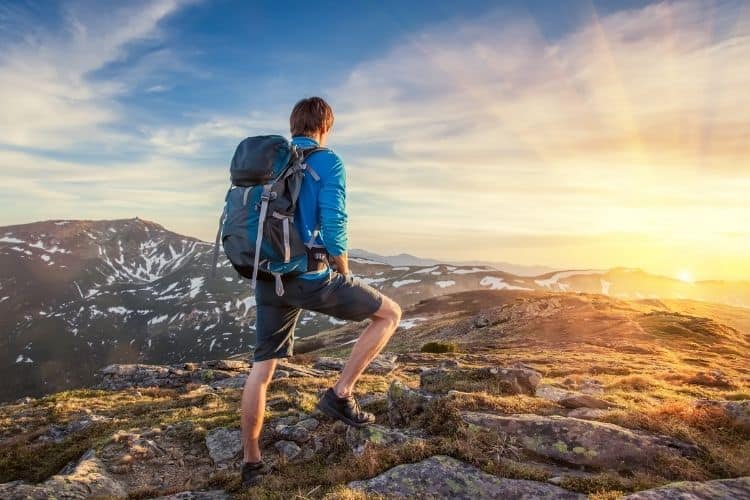 Choosing a backpack is super personal, you'll definitely want to try on a few and see what suits your body. You should also add weight and see how the weight distribution is, how it feels on your shoulders and back.
Even if you just walk around the house and up and down the stairs for an hour, this is a good initial test to see if the backpack is going to rub you the wrong way (pun absolutely intended).
For long thru-hikes like the CT, I love my ULA Circuit. It weighs just over 2lbs and can handle a max carrying load of 35lbs. The recommended base weight for this pack is around 15lbs. This is perfect for anyone looking to hike the Colorado Trail with a lightweight backpack, however, this probably wouldn't be the best option for anyone with a base weight of 20lbs or more.
This backpack is perfect for me because it's lightweight without being flimsy, it's sturdy but doesn't inhibit your movement and it's durable. It was actually the most popular backpack used on the PCT, a 2,600-mile long trail!
Another lightweight option to check out that has had great reviews is the Granite Gear Crown2 Pack.
Shelter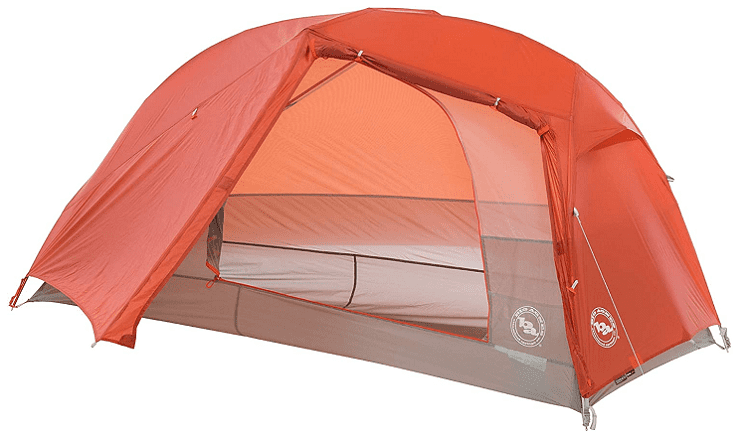 Of course, one of the big three has to be a shelter. Especially on the CT when you're hiking at extreme elevations, keeping your base weight low will help so much with your comfort on the trail.
Personally, the Big Agnes Copper Spur HV UL1 is the ideal shelter companion for me. It only weighs 2lbs 2oz, but it's spacious enough to be comfortable for anyone up to 6 and a half foot easily.
If you're planning on hiking this trail with someone, there's also a 2-man option which still only weighs 2lbs 11oz! I don't know how they do it but I'm glad that they do!
Sleep System

When it comes to choosing a sleep system for a trail, firstly you've got to know what kind of temperatures you'll be dealing with. 30-80°F seems to be the average temperature hikers can expect in the summer hiking season. Due to this, I chose the Big Agnes Sidewinder SL20 Sleeping Bag.
I am a HUGE side sleeper so having a sleeping bag that doesn't get all twisted and squeeze me like a cobra is super exciting! It's also rated down to 20°F which I love because I am a cold sleeper, so this will definitely be more than enough to keep me toasty on the CT.
For all those regular sleepers out there that don't get strangled by sleeping bags as they roll from side to side, check out the REI Co-op Magma 15 Sleeping Bag.
For a sleeping pad, I'd recommend the Big Agnes Insulated Air Core Ultra Sleeping Pad. It has an R-value of 4.5 which, to be honest, is probably overkill for the CT during the summer, but if you're like me and want to avoid as many people as possible, you might end up hiking the trail in the fall when temperatures do start to get pretty chilly at night.
Clothing/Accessories
Okay, we've got the big three handled; what's next? Another, just as essential piece of kit:
Shoes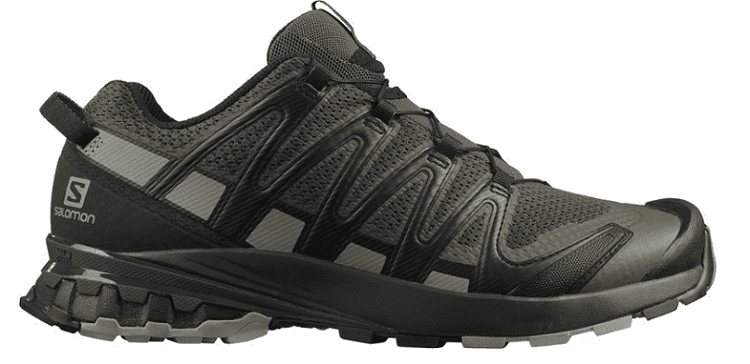 Shoes, like your backpack, are so personal to each person it's impossible to recommend a shoe that will be perfect for you on the Colorado Trail. When looking for hiking shoes or boots, yes it is important to consider the terrain and weather of the hike you're going on, however, it's more important to consider your feet! Are they wide or narrow?
Do you have a steep instep or any medical issues? Your best bet is to head to your nearest outdoor store and get a proper fitting by a professional. They'll help you figure out which trail shoes are going to be best for you.
Personally, for me, I prefer trail runners to hiking boots, like the Salomon XA Pro 3D V8 Trail Running Shoes. Alternatively, a popular mid hiking boot for those who need a little extra ankle protection are the Merrell Moab 2 Mid Waterproof Hiking Boots.
Jackets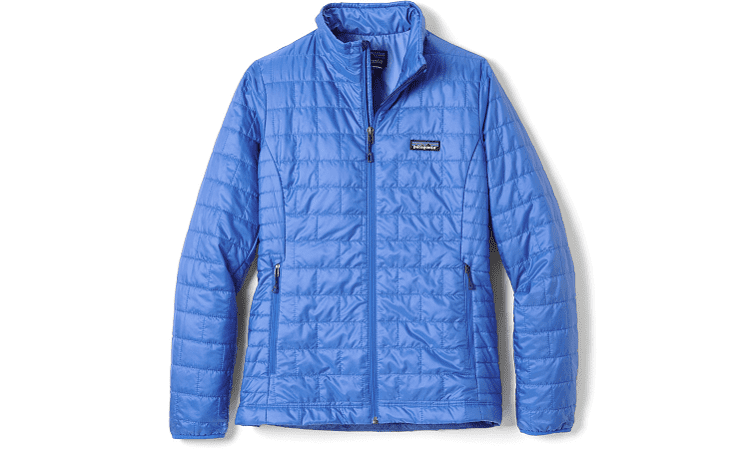 For the Colorado Trail, I would recommend taking a rain jacket and an insulated jacket no matter what time of year you hike.
Even in the summer months, the trail is prone to summer thunderstorms so you'll want a nice lightweight jacket to keep you dry and equally the nights can drop to 30°F so an insulated jacket like the Patagonia Nano Puff Jacket is a perfect choice. It folds up super small and it only weighs 10-oz!
Pants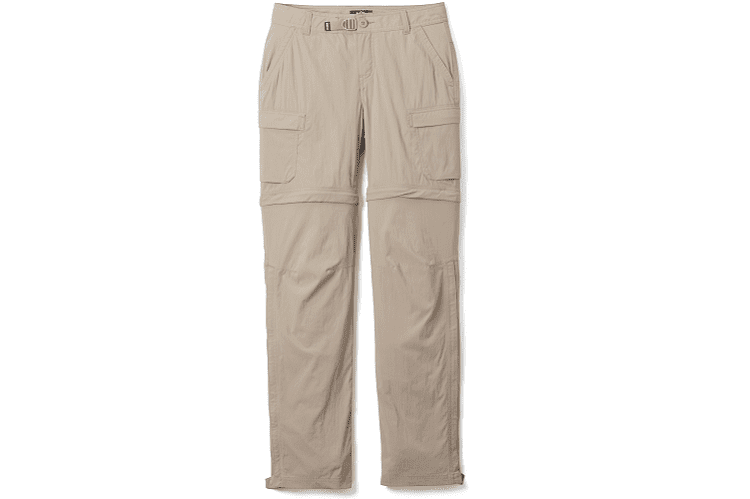 When you're hiking the Colorado Trail, you're going to experience a wide temperature range, so grab yourself a pair of convertible pants, rain pants, and a base bottom.
The REI Co-op Women's Convertible Pants are super reasonably priced and functional. Base bottoms will probably be too warm to wear for much of your hike but it's always good practice to carry them for when the temperature drops at night. They usually only weigh between 5 and 8-oz so they won't add a bunch of weight to your pack either.
Tops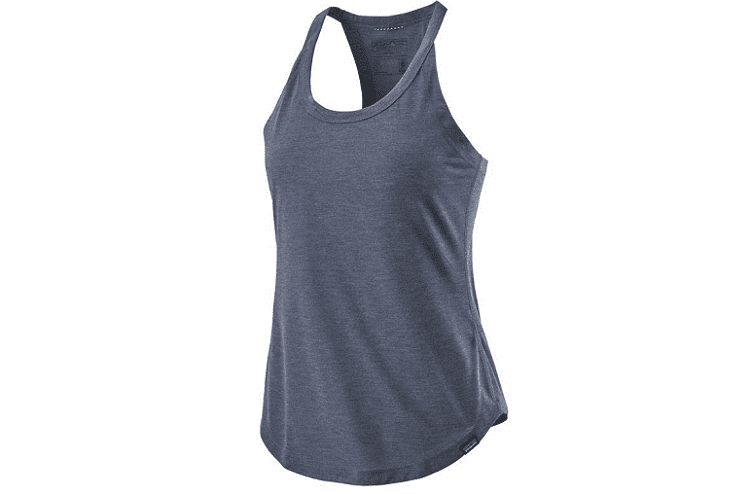 When it comes to tops you'll want to wear one and carry one or two max in your pack. Bring a base top for those chilly evenings and then two comfortable, breathable hiking shirts that you have tried and tested. For me, I like to hike in a tank top like this Patagonia Cool Trail, but I also always pack a long-sleeved top too.
I hate to get sunburnt and I also hate being too hot so I made a compromise with the super lightweight, REI Co-op Sahara Shade Hoodie. It gives my arms, neck, and head protection from the sun without making me feel overheated and claustrophobic.
Other
Other pieces of clothing and accessories you might need for the Colorado Trail include underwear, socks, insoles, a hat, sunglasses, gaiters, and gloves.
Cooking & Hydration
Another large part of your gear list will be to do with cooking and hydration. If you haven't hiked a long trail before, you won't understand the pure joy that thru-hikers feel when they've got their shelter set up for the night and they tuck into a big bowl of rehydrated rice! To enjoy this simple pleasure though, you'll need a few things.
Stove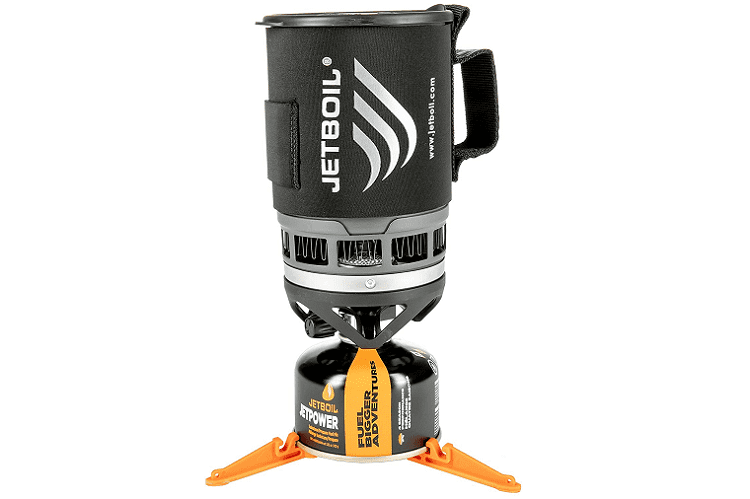 You don't have to travel with a stove. Of course, you could complete the entire CT without one and just eat cold meals but most people don't do this for a reason. Living for weeks without a hot meal or hot drink can be challenging so a lot of thru-hikers will add a compact cooking system to their pack like the Jet Boil.
Cutlery
Of course, if you're planning on eating some cutlery would be nice! If you're taking something like the Jet Boil stove system, then you can eat straight out of the pot and all you need is a super lightweight spork like the Snow Peak Titanium Spork.
Water Filter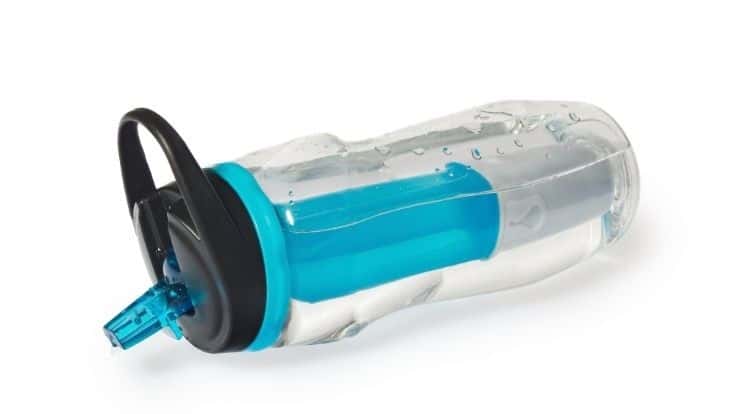 Your water bottle and filter are two absolutely life-saving pieces of gear you'll need. Put some consideration into these. Do you want to take a water bottle with a built-in filter?
Or maybe you want to carry a separate water bottle and water filter. There are many to choose from out there but the Lifestraw and Sawyer Mini appear to be two of the top choices. Check out this comparison if you're trying to decide between the two.
Bear Canister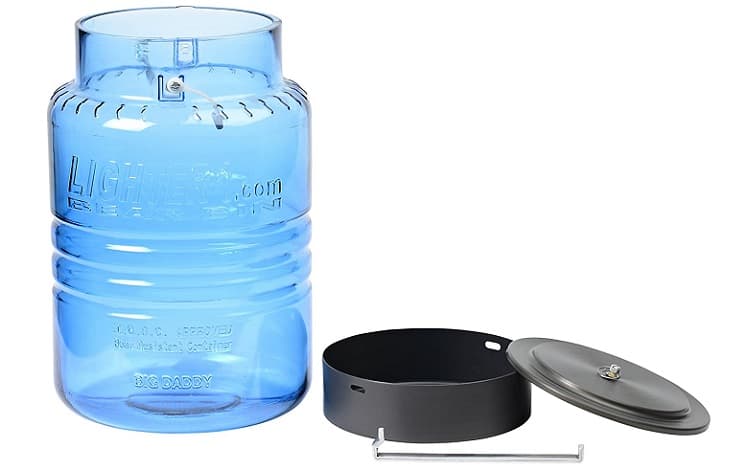 Yes, there are bears on the Colorado Trail, and leaving food unprotected even just for a short while is not advised! Check out our guide to the best lightweight bear canisters and get that food locked away from our giant furry friends!
Survival & Miscellaneous
Here are a few extras that you'll definitely want to add to your gear list:
Knife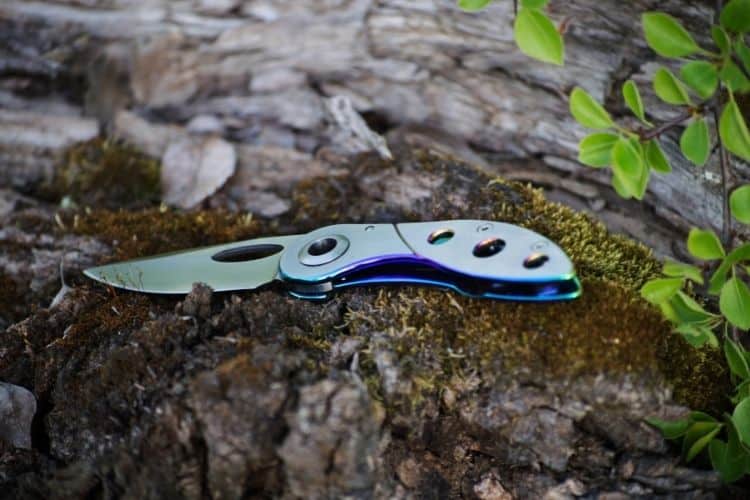 A knife is pretty essential on the Colorado Trail and I guarantee you'll end up using it way more than you think you will! Why stop at a knife though when you could go all out and stash a Leatherman neatly in your pack for any number of emergencies.
Headlamp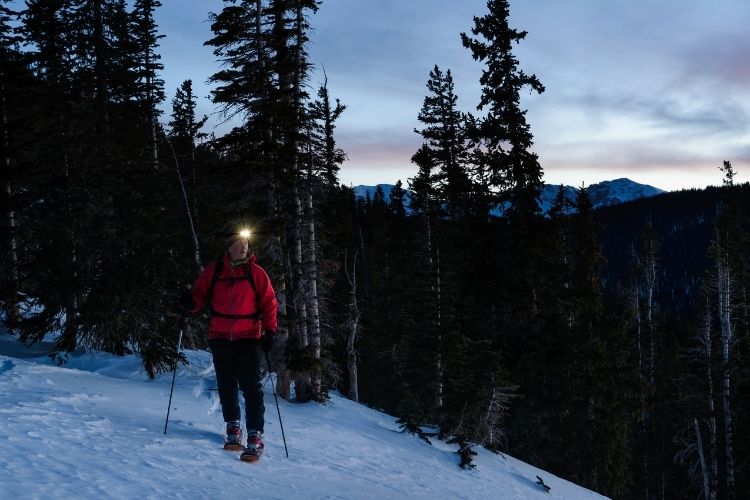 A headlamp again is super important. You won't always be hiking during daylight hours and also trying to get your camp set up and food cooked before the sun goes down is not feasible all the time. Grab yourself a good quality headlamp like the Black Diamond Storm or check out this review of a few different options.
Medical Supplies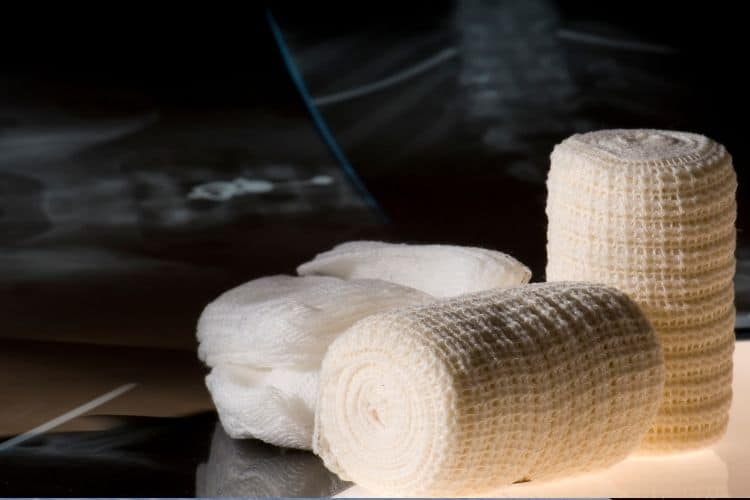 A first aid kit is compulsory on any hike. As much as we would like to think we're invincible, we're not! Even just a small cut could turn into something much more dangerous on the trail if you don't have a few key medical supplies with you:
Bandaids
Bandages
Medical tape
Cleaning alcohol or antiseptic wipes
Insect repellent
Blister tape
Paracetamol
Ibuprofen
A tick removal kit
GPS System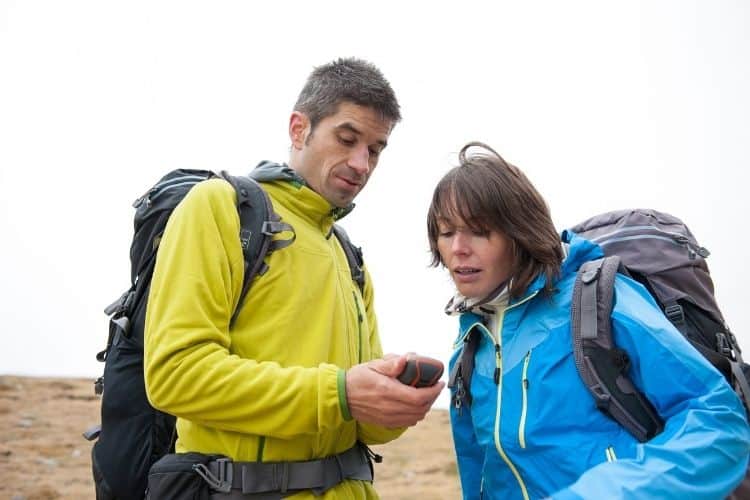 Always carry a map. Even if you have the most high-tech, fancy GPS system, take a map! You never know when a technical difficulty might arise and a map of the area could really save you.
That being said, a GPS tracker is SO much easier than using a map. The Colorado Trail is very well marked so it is possible to do it without GPS, however, I wouldn't recommend it. Have a look at some of these awesome GPS trackers.
Phone/Phone Charger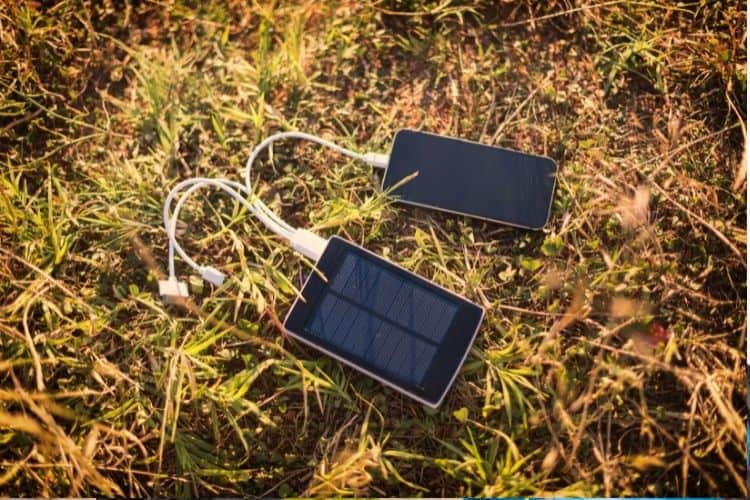 It can be a tempting thought to leave your phone behind when you do a long trail and just "live in the moment", be off-grid and unreachable. I was personally tempted to do the same but I am so glad I didn't. I didn't use my phone often, but there are times where hearing from your friends and family is priceless. Don't forget to grab yourself a solar phone charger as well.
Sunscreen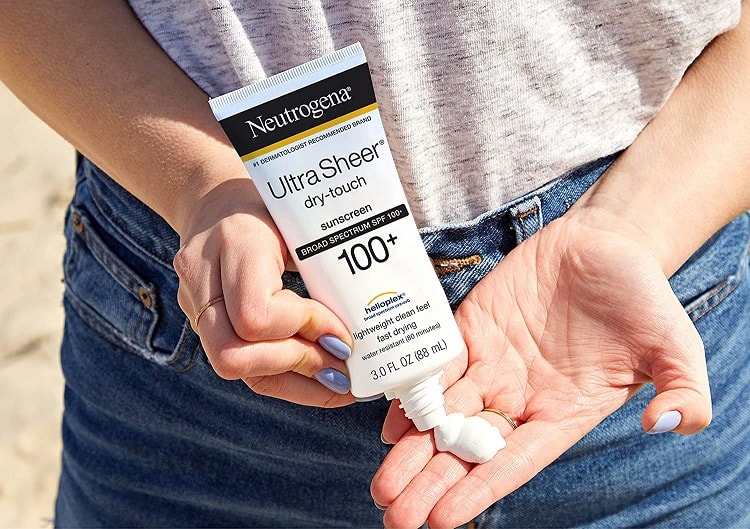 Sunscreen! We're heading into mom territory now, but seriously, don't forget your sunscreen! Sunburn is NOT something you want to be dealing with out on the trail and there will be long stretches of the trail that offer little to no shade from the gorgeous summer Colorado sun! A little Neutrogena Ultra Sheer Dry-Touch Sunscreen SPF 100+ will take care of that with ease!
My Complete Colorado Trail Gear List
Of course, I couldn't go into detail about every little thing to pack when going on the Colorado Trail, but I can make a comprehensive list for those who want to see more of a checklist:
Backpack
Tent
Sleeping bag
Sleeping pad
Trail runners
Rain jacket
Insulating jacket
Tank top X 2
Long sleeve lightweight hoodie
Convertible pants
Baselayer pants
Rain pants
Socks X 2
Underwear X 3
Hat
Sunglasses
Stove system
Spork
Water bottle
Water filter
Water bladder
GPS tracker
Map
Compass
Headlamp
First aid kit
Bear canister
Knife
Phone
Solar phone charger
Sunscreen
Toilet paper
Trowel
Lighter/fire starter
Duct tape
Toothbrush
Washrag
Dry bags
Hand sanitizer/wipes
Trekking poles
Lip balm
Toothpaste
Fuel
Water
Food
I think that just about covers it! Don't panic though if you think you may have forgotten something there are plenty of resupply points along the trail. You can get friends or family to send you packages there or arrange beforehand to have them there ready for you at certain points.
My biggest advice to anyone working out their gear list is try it out before you go! It may seem simple but so many people forget this part and then end up with the wrong gear or too much or too little. Go on practice overnight hikes and see how your gear is working for you.
This is super important when it comes to shoes and shelter also. You do not want to end up walking in shoes that'll damage your feet. Having a shelter you feel comfortable carrying and is easy for you to put up and take down, no matter how tired you are or what the weather is, is very important!
FAQs
Question: What Gear do I Need to Hike in Colorado?
Answer: Hiking in the Colorado summer means you'll need something cool for hiking during the daytime, but once you reach those peaks and the daylight fades, you're going to want something a little warmer.
Question: What to Bring When Hiking Long Trails?
Answer: There are some "essentials" for hiking long trails; shelter, navigation, first aid, fire, insulation (clothing), water filtration, and nutrition.
Question: How Long Does it Take to Backpack the Colorado Trail?
It takes most people between 4 and 6 weeks to hike the Colorado Trail.
Question: How do I Prepare to Hike in Colorado?
Answer: You'll want to mix up your workouts to include cardio, strength, and hiking. If you can train somewhere with a higher altitude this will help greatly too as the average altitude for the CT is 10,000 feet.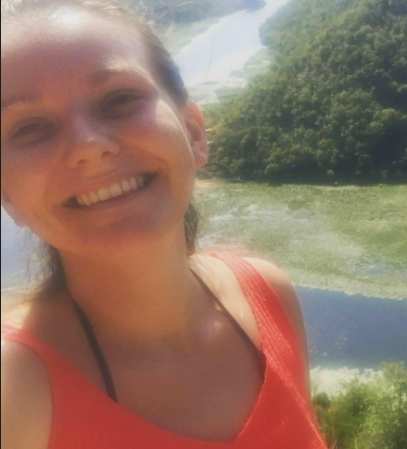 Daisy Hubbock loves spending time in the outdoors and has fun meeting random dogs along the way. Converting her van into her full-time home is her idea of fun. She loves traveling around the UK writing and exploring.
Daisy was born just outside of London, England. As soon as she turned 18, she went off on her first international adventure. She backpacked through Asia and learned how to travel on a tight budget. After learning these things, she had such a good time and wanted to teach other people how to do it as well.
As she travels, she spends a lot of her time volunteering helping animals, hiking, or hanging out with locals. Daisy enjoys finding little-known-to-tourist locations she can enjoy.