Any list of essential gear for an outdoor trip will have a good flashlight featuring prominently. Whether it's for lighting your path, reading a map or repairing a problem in the rigging, portable light is vital.
Pocket flashlights have always been the most popular option and since LED technology began taking over there are some truly amazing ones on the market. There have always been tasks they're not ideal for, though – for example, anything that needs both hands.
If you've ever struggled with a yacht's halliards while gripping a Maglite in your teeth you'll know the problem – you really need to dedicate a hand to the flashlight to make sure its illumination gets to where you need it.
Spelunkers have always faced this issue, and early on they adopted a solution from their underground brothers in the mining industry – the headlamp. If you take the flashlight out of your hand and fix it to your head, mounted so it always points in the direction you're looking, suddenly the problem goes away.
Now you have both hands free and a securely held light that you can illuminate your task with. Headlamps did have some drawbacks – to get decent battery life they needed heavy batteries, for example – but LEDs have revolutionized them as well.
Now you can pack an amazingly powerful lamp into a small, lightweight package. You can also pick up an LED headlamp for just a few dollars – but that's not usually a great idea when you're talking about such an important item. Instead, you should look for a quality lamp that ticks all the right boxes.
Criteria to Judge a Good Headlamp
Rugged – Any piece of outdoor equipment is liable to take a few bumps, so it needs to be robust enough to keep working. Waterproofing is also essential – wear a cheap headlamp in the rain and it's not likely to survive very long.
Versatile – Old-style headlamps with a bulb were usually limited to two modes – on or off. LED designs are a lot more flexible. They're all electronically controlled, so it's easy to build in extra functions. Variable power and emergency strobe mode are common features. Because LEDs are so light and compact multiple colors are also possible.
Light – You might be wearing your lamp for hours at a time – and ounces can add up fast. The heavier your lamp the more strain it puts on your neck. To avoid discomfort look for minimum weight and a low profile.
There's a wide choice of headlamps on the market and it's possible to make an expensive mistake. We've looked at all the leading models and come up with our top choice, to save you some time and money. If you're looking for a tough and effective lamp, you won't go wrong with this one:
Black Diamond Storm
Features at a Glance
160-lumen output
IPX 7 water resistance rating
Spot/flood/strobe modes
Red mode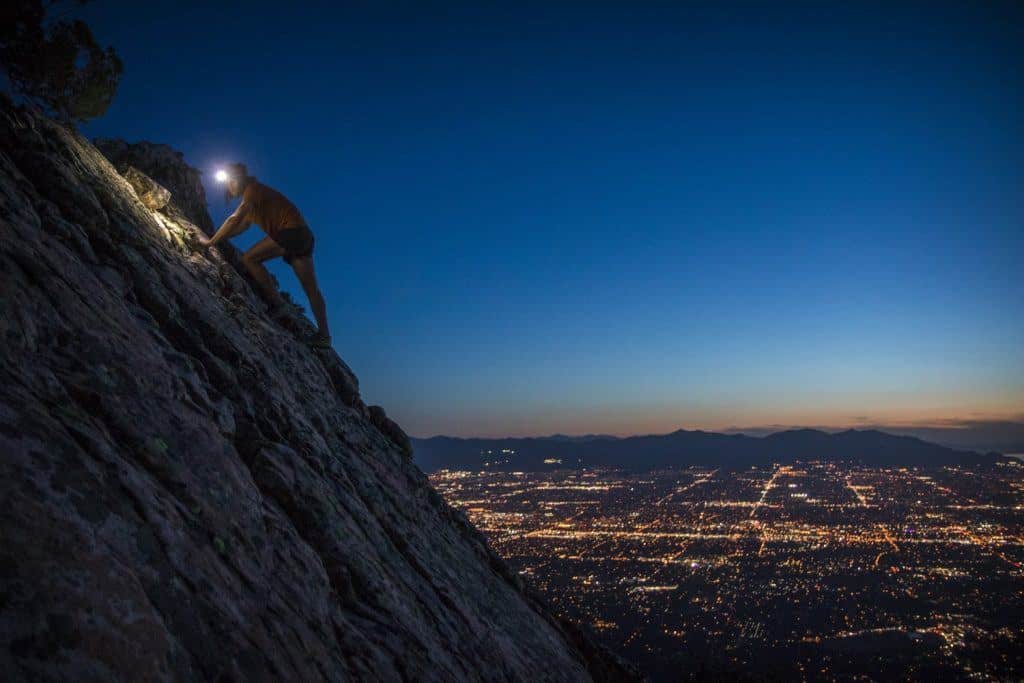 The Storm is already a familiar design, but Black Diamond has now released an upgraded version that, in our opinion, wins it the accolade of the best general-purpose headlamp. The latest Storm has its light output boosted from an already impressive 100 lumens to 160 lumens.
There aren't many other lamps that can beat it on raw performance but what really earns our recommendation is the overall package.
Construction
The Storm is a compact and sturdy unit that weighs under five ounces with batteries fitted. Compared to most cheaper lamps it's on the heavy side, but those lighter models aren't anywhere near the same class.
The extra weight is down to the Storm's rugged construction; its molded case is one of the strongest we've seen and it also has an IPX 7 water resistance certification. IPX 7 means it's rated to withstand 30 minutes at a depth of one meter.
That might seem excessive – it's meant to be worn on your head, and if you spend half an hour with your head under three feet of water your lamp will be the least of your worries – but it guarantees that the Storm will survive heavy rain, wave tops coming over the side of your boat or the occasional dunking as you explore a wet cave system.
Anything you plan to use outdoors should be water resistant because the weather's unpredictable, and the Storm meets this challenge effortlessly.
Wearability
Attachment is handled by a fully adjustable textured fabric strap, which is also extremely tough, so it's not going to get ripped off by the first branch you walk into.
Solid as it is, the Storm is still light enough to be supported perfectly by a single strap; there's no need for the uncomfortable crown straps found on many old-style lamps, which needed them thanks to their heavy battery packs. Here, the headband is fitted with an adjustment buckle each side to allow for a comfortable fit.
Once tweaked to the right size they're very secure and you shouldn't have any problems with it slackening off. Alternatively, the head strap can be removed and the mount used to fit the Storm to straps on your pack or other gear.
Color Customization
The Storm is available in six colors with complementing straps. Choose from matte black, white, blue, gray, high-visibility orange and olive green.
LED Performance
What really matters, of course, is the Storm's performance as a light source, and that's where it gets really impressive. Like most LED lamps it offers a choice of modes, which can be cycled through with the power button. Starting with the lamp switched off, a single press will turn the main quad-power spot LED on at 75% brightness; press and hold the button once it's on and it will go to 100% then begin to dim. When it reaches the output you want just release the button to lock that level in.
If you need to go back to full power, instead of going back through that routine you simply have to tap a finger on the PowerTap sensor located on the right side of the lamp, and it will instantly go to 100%.
To activate the twin single-power flood LEDs double-click the power button, then press and hold to adjust. Pressing and holding the power button for three seconds with the lamp off will activate the red night vision LEDs. Finally, three clicks of the power button in either red or white mode will activate the strobe function.
It's an easy and intuitive system to use, and while some reviewers didn't find the PowerTap system useful we definitely preferred it to have to press and hold the power button to go to full brightness – tapping the unit to boost the lamp quickly becomes second nature, and it's very fast.
LED Quality
The LEDs themselves are bright and clear, with the flood LEDs seeming to give a slightly warmer light than the spot. With fresh batteries the flood's range runs from two meters at minimum power to ten at maximum (6.6 – 33 feet), and the voltage regulation circuitry will hold power at that level until the battery charge drops to 75%; after that the light slowly dims as the charge fades, but after ten hours at full brightness you'll still get a 6 meter (20 foot) range at full power and won't see any difference at minimum.
Meanwhile, the spot mode will give you a three meter (ten foot) range at minimum power and a claimed 70 meters (230 feet) at full brightness. In fact, when we tested it, on full power the Storm was still delivering usable light at 78 meters (256 feet). Battery life on full power is around eight hours.
Lamp Modes
As well as the wide range of modes the lamp itself can also be pivoted down on its base to aim the light beam; this work son a very nice, positive ratchet system. It's just one of the nice detail touches on the Storm.
Power Management
Another we liked a lot is the power indicator system. When the lamp is switched on an LED at the side of the lamp will illuminate for three seconds; green means over 50% power remaining, orange between 25 and 50%, and red below 25% (although you'll be able to see the beam weakening by the time it reaches 25%).
Overall Assessment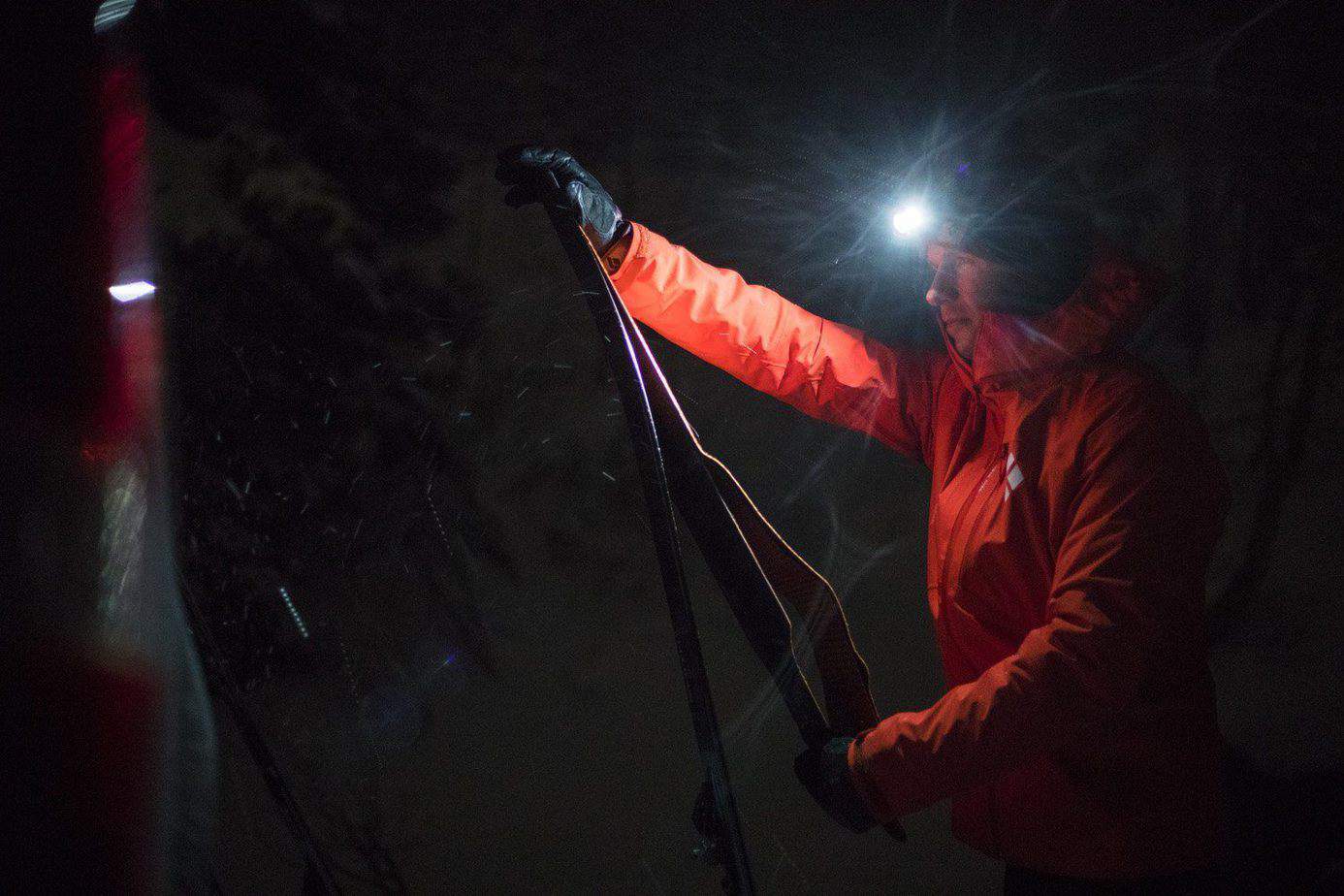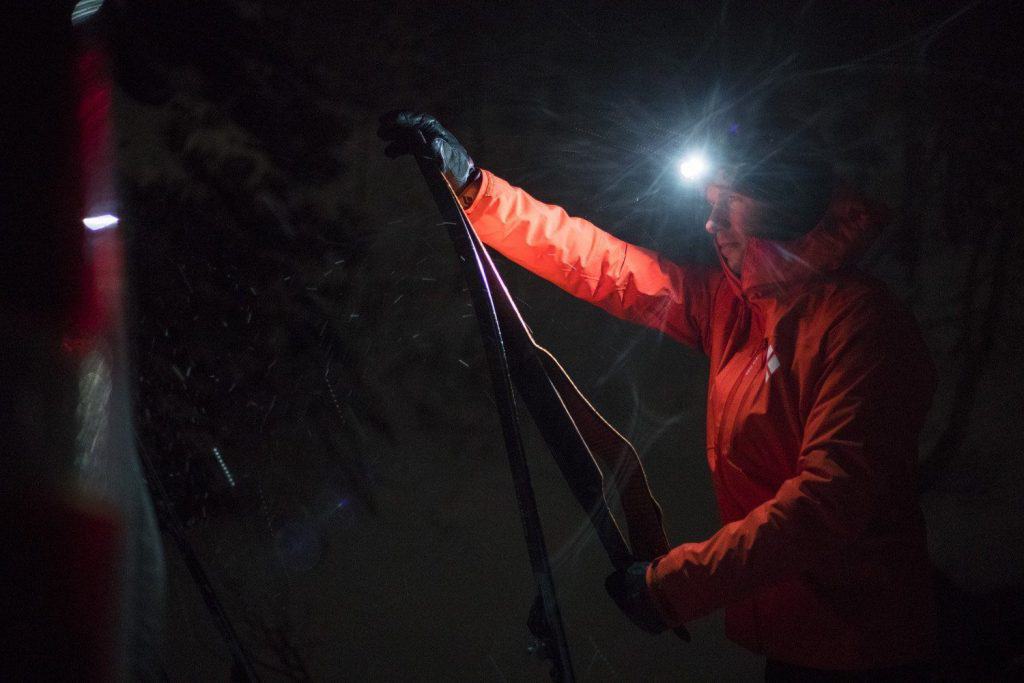 The Black Diamond Storm offers a lot of features in a tough, compact package. If you need a capable light for outdoor work it's very hard to find anything that scores so highly overall.
There are lighter and more powerful lamps, but they're not waterproof or anywhere near as rugged. Nothing that's as tough as the Storm is as bright or versatile. That's why we have no hesitation in rating it the best general purpose headlamp.
Verdict
A high performing light that's well built enough to survive just about anything you throw at it. Good battery life and a wide choice of lighting modes make it perfect for the full range of outdoor tasks. Some competitors edge ahead on one or two points but nothing beats the complete package offered by the Storm.
Check out this listing for the latest sale prices.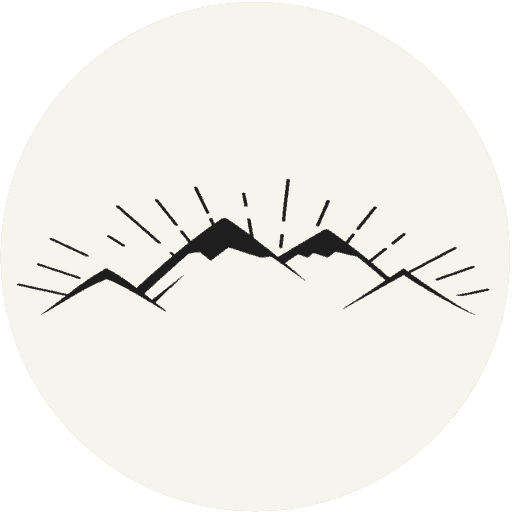 The All-Outdoors Guide team is comprised of enthusiastic experts that enjoy helping others that aspire to be better at outdoor fun. Part of that is making sure you have the right gear and information when it's time to go out and have fun. Some of our team have accomplished amazing feats like climbing 6000 feet to the top of mountains, others have explored every dirt trail they could find and we even have some people that have backpacked solo on various continents. No matter what our readers want to learn and do, our team is here to help them accomplish those goals.