For any outdoor activity, a good flashlight is an essential piece of gear. Even if you don't plan on being out overnight you need to be prepared for the unexpected, and you certainly don't want to be caught in the dark without a lamp of some kind.
Maybe you're in the woods and need to illuminate your path; if not it's still handy for map reading, finding gear in your pack, or setting up an emergency shelter. In most circumstances you don't need to carry a very large flashlight either; a compact one that can throw usable light a few yards is generally enough.
Bottom Line Up Front: If you need to make a quick decision (and don't have time to read my full dissertation!), I'd recommend going with the XM-L T6 Law Enforcement grade available here. It's the most well-rounded reliable Cree that I've found personally.
Why Go with LEDs?
The problem is that small flashlights have traditionally had a few serious drawbacks. The most obvious one is power. You probably don't need a searchlight, but a tiny, weak bulb isn't a lot of use either. Then there's the issue of battery life.
A small flashlight means a small battery – usually a couple of AA or AAA cells, and sometimes only one – and that limits the amount of power you can store. Running even a small bulb will deplete it quickly. The growing popularity of LED systems has changed all that though.
LED lamps have revolutionized flashlights, making much higher levels of performance achievable than ever before. They're much brighter than a conventional bulb but still draw less power, so battery life is far better.
Because LED lamp units are electronic it's easy to add extra functions on a compact chip, like variable brightness levels or a strobe function. They have another advantage too, one that's very useful for a piece of outdoor gear that can expect a few bumps – they're robust.
Drop an old-style flashlight and you stand a good chance of popping the bulb filament, but an LED will shrug it off. You don't have to worry about the filament just burning out either, because LEDs have a rated life of thousands of hours.
Because LED lamps are made as electronics packages you'll often find the same lamp being used in a wide range of different flashlights. A lot of the lights on the market, especially at the lower end of the market, use generic lamps turned out by anonymous factories.
This isn't a bad thing – let's face it; even the cheapest, nastiest LED is a lot better than just about any conventional flashlight bulb.
Why Choose a Cree Brand Flashlight?
You can get even better performance from a higher quality lamp though, and Cree models are pretty much the gold standard for consumer products. Cree Inc. produces a huge variety of LED lamps and one of the most popular is the XLamp XM-L T6.
What are the Advantages of XM-L T6 Lights?
The XM-L T6 is a compact but powerful array of four LEDs that can produce up to 10W of power and 2,000 lumens of light. It's as bright as a halogen bulb rated at 25W or more, and the light it throws is a warm white that's easy to work with.
Unlike the yellowish light of a traditional bulb, it doesn't fade the colors of a map, and in fact, it reproduces most hues almost exactly the same as daylight does.
It's also a very affordable unit.
It's no surprise that the XM-L T6 is used in a huge range of outdoor products, including bicycle lights and headlamps. Its tiny size – the whole unit is just 5mm square – means it can be built into the most compact flashlights and still give an amazing performance.
If you want a powerful and flexible outdoor light source we recommend a flashlight built around this lamp; here are three of the most popular.
Top 3 Cree XM-L T6 Flashlights
UltraFire E17 Zoomable LED Flashlight
Features At A Glance:
Aircraft aluminum body
5-Mode selector
18650 or AAA batteries
The UltraFire E17 is a very popular flashlight and it's not hard to see why. It's well made, has an amazing range of features, and comes at an unbelievable price – just $11.99. It's compact, powerful, and will do pretty much everything you need a flashlight to do.
Like most modern flashlights the E17's body is machined out of aluminum, so it's pretty tough. It's also very nicely put together, especially at this price, with O-rings at all the joints to help keep water out. It's not a dive lamp, and probably isn't going to survive a real ducking, but rain or dampness shouldn't trouble it.
The switch is a nice clicky rubber button in the tail cap and there's also a lanyard to help avoid dropping it. The light is just over five inches long and 1.4 inches in diameter, so it fits easily in a pocket.
There are two battery options for this light. It can take a single 18650 lithium-ion rechargeable, but it also comes with an adapter that holds three AAA cells. A 18650 has a larger capacity and of course, you can recharge it, but AAAs can be picked up almost anywhere. If you're planning a long trip and won't have the chance to recharge that's a very useful option.
You'll find plenty more options on the E17, too. The switch gives you access to five different modes – High, medium, and low brightness, plus a rapid strobe and an SOS Morse function. The medium setting is easily bright enough for most camping tasks and will give a good balance of battery life and power, but if you need more light it's available at the high setting.
The UltraFire doesn't give a lumens rating for this light; some vendors state 1,600 or 2,000. Those seem like overestimates, but it's impressively bright. You can also use the zoom feature to choose from a wide flood, a tight high-intensity beam or anywhere in between. Whatever you want to shed some light on the E17 should be up to the job.
Verdict: A lot of features – and power – in a small package. One of the best budget flashlights out there.
S-Star Diving Flashlight
Features At A Glance:
Aircraft aluminum body
Waterproof to 100 meters
Selectable brightness
2x 18650 batteries
If you're looking for a bright flashlight to use for boating or diving this one from S-Star could be perfect. At eight inches it's much longer than the UltraFire and slightly bulkier – the maximum diameter is 1.8 inches – but its performance is a lot higher, too.
That's because there are three T6 lamp units installed, giving a claimed power output of 4,000 lumens. Again that might be a bit higher than the reality but this flashlight is very, very bright.
The S-Star is also very robust, with a high-quality machined body. The battery tube is heavily checkered to improve the grip, which is great when you're wearing gloves. The tube holds two 18650 batteries, giving decent life even at this power level.
You don't need to use the full output though – there's a sliding switch that lets you adjust it to any level you want. You probably won't require full power unless you're diving in murky water, but it's available if you need it.
This light doesn't have as many options as the UltraFire E17, but if you need a waterproof flashlight this one definitely qualifies.
Verdict: Tough, waterproof, and extremely powerful, this is perfect for water-based activities.
XM-L T6 Law Enforcement Grade Tactical Flashlight
Features At A Glance:
1,000-lumen output
5-Mode selector
Direct charging mode (rechargeable flashlight)
26650/18650/AAA battery options
This is a high-end XM-L flashlight, and that's reflected in its good price at this listing, but you do get some attractive features for your money.
It's very nicely made from high-grade aluminum, shockproof, and water-resistant (although you should try to avoid immersing it) and all the controls are sturdy and easy to operate. In terms of size, it's slightly more compact than the S-Star at 7.5 inches long.
The basic features of this light are similar to the UltraFire. It uses a single T6 lamp module, with a verified 1,000LM output. The switch – mounted just behind the head rather than on the tail cap, gives the same High-Medium-Low plus strobe and SOS settings. It also has continuously adjustable zoom.
This model does have a couple of extras though. First, the battery tube is larger in diameter to hold the supplied 26650 rechargeable battery – but it also comes with two adapters, so you can use either a 18650 or three AAAs.
The direct charging function means you don't need a separate charger, plus you can recharge your phone by connecting its USB cable to the flashlight. It's not a cheap product, but you do get your money's worth.
Verdict: A rugged and versatile light that's well worth the price if you need absolute reliability. In short, it's my overall recommendation for the best Cree flashlight on the market.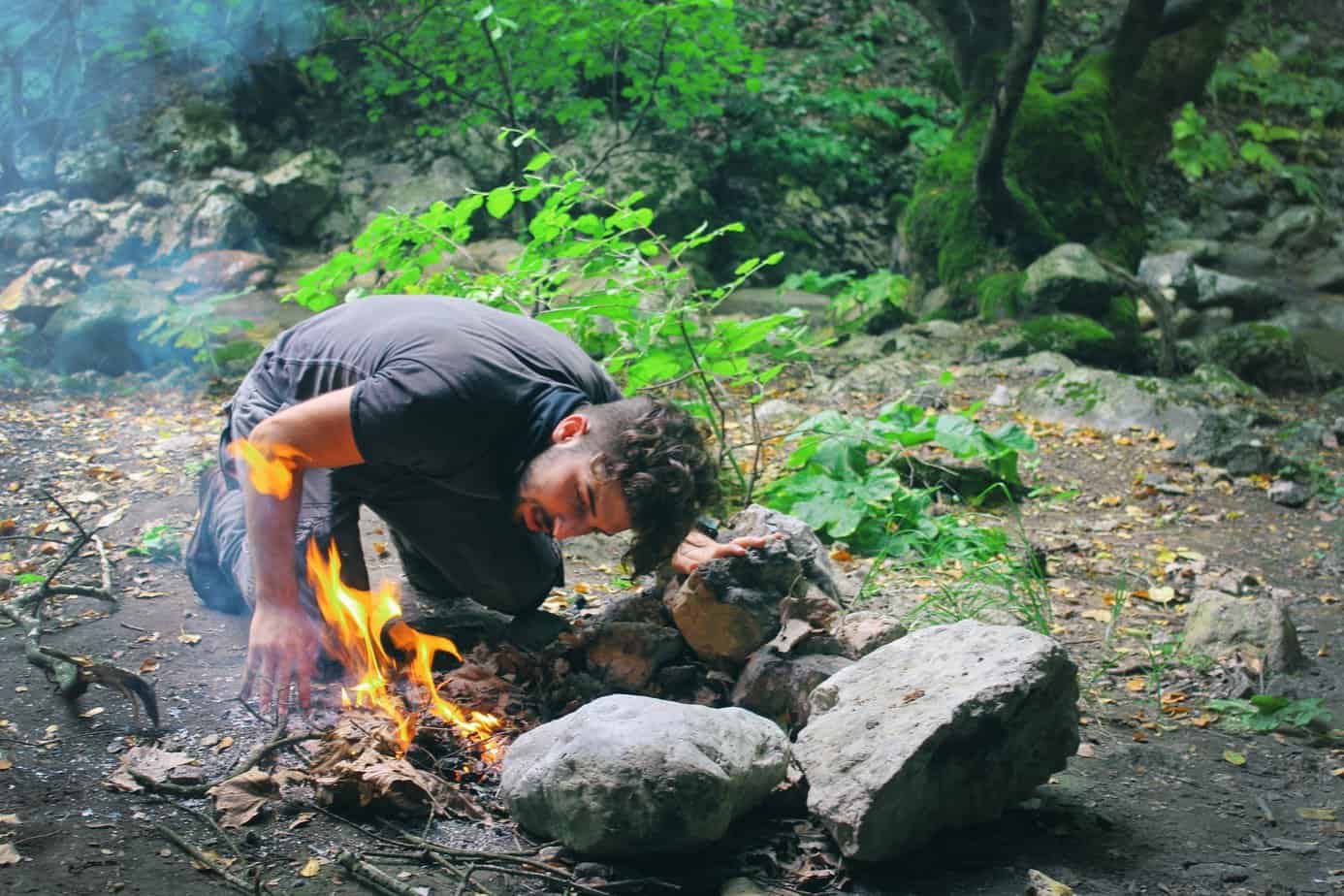 Sam Hardy is an outdoor enthusiast with a penchant for survival skills. He writes about the great outdoors and his favorite equipment here.