It could be argued that one of the most important tools for camping and survival is a headlamp. Granted knives, flint, and shelter are also crucial for a time in the woods but you really can't go without light.
Most campers and survivalists will have an almost constant fire going at night but that really only provides a limited radius of light.Headlamps definitely come in handy when using the restroom, doing nighttime hunting, or really anytime you want light without having to use fire.
So What Makes a Good Headlamp?
So what would ultimately make the best headlamp? Would the brightest light automatically be the best? The truth is in a great headlamp the camper / outdoors person wants to have options. Ideally, the light would be able to change colors, brightness, and maybe even direction based on what the user needed at that minute.
You'll want a different intensity of light when you're reading or doing dishes compared to when you're climbing a tree-covered hill in the middle of the night.
A headlamp should also be comfortable to wear especially if it's going to be worn constantly over a nighttime trek. Features that add to increased comfortability include being lightweight, having a soft strap, and having the versatility to fit over a hat or helmet.
Durability is also another key component really in any outdoor equipment but especially with headlamps. When out in the woods you'll likely have to dip and duck under trees and other obstacles and a lamp cover that can't withstand this can leave you in a bad way. Losing your light out in the dark of the night can be quite an unsafe situation.
Specific Differences Between Headlamps
Whether you're a novice outdoors person or an experienced survivalist it's important to know that there's much more than the price that separates different headlamps on the market. When shopping for the perfect device you need to know your intentions in order to find the ideal headlamp solution.
For example, is the headlamp going to be a secondary device, used frequently, or a combination of both? Here are some differences to take into account when looking for the best complement to your survival equipment pack:
Beam Type
Wide Beam – a general all-around headlamp that is used more for up-close tasks around camp such as setting up a tent or starting a fire. Wide beams are also known as flood beams but aren't typically recommended for long ranges of light.
Narrow – also known as a spot beam the narrow light projects well far into the night and is great for navigating in the dark.
Combo – adjust between narrow and wide beams or flood/spotlight.
Light Output
Besides the type of beam it's also key to look at the actual output that is given off by the headlamp. Brightness is measured in lumens and generally the higher this count the brighter the light. It's important to remember though that a brighter light will charge down faster.
Distance
Not to be confused with beam output which is the measure of how bright light shines, beam distance is how far that ray will travel.
Run Time
Just as it sounds the run time is how long a beam will produce usable light up to 2 meters away. This is extremely important depending on the functionality that's intended such as staying close to camp or venturing away from base.
Special Features
Perhaps the best area that separates different headlamps away from their competitors is in the variety of special features that they offer. The more add-ons the units have the more versatile they'll be to use and the more enjoyment/functionality you'll receive from them. Such features include:
Water-resistance – you never know when rain or even snow will fall out in the woods.
Tilt – the ability to find the perfect angle with your headlamp is a great feature.
Red light mode – easier on the pupils than white light mode which works well at night.
Battery type – rechargeable batteries are nice but they tend to wear down when sitting idle and can leave you at the mercy of a charger out in the woods. Headlamps designed for lithium usage are good for cold-weather conditions.
Regulated light – a somewhat unknown feature is a regulated light option that maintains a constant brightness even as the batteries die. Lamps without this feature will start to lose light as they dim.
Sometimes when all things are equal between different headlamps it's the special features that make the models more customizable to your situation that can put one pair ahead of the other. We will evaluate three of the top industry headlamps and compare them both on their own and against each other to help you decide which one ultimately becomes part of your outdoor repertoire.
Product 1: Black Diamond Storm
As far as any headlamp goes you really can't go wrong with a product from the manufacturer Black Diamond. They have a number of different products in their line including the Spot, the ReVolt, the Cosmo, the Sprinter, and more. The Storm product line includes a fully waterproofed case and many other special features that make it an ideal headlamp for both recreational and survival purposes.
The Storm is slightly heavier and a little bit more costly than its sister product the Black Diamond Spot but a few features set it apart from other Black Diamond products. First of the Storm is very user-friendly even with modes such as dimming, strobe, and red night vision.
The lights themselves include 1 triple power LED, 2 single power white LEDs, and 2 single power red LEDs that combine for 100 lumens at max power. This combination emits a beam that is ideal for finding trails and navigating in adverse weather conditions.
The Storm runs on 4 AAA alkaline batteries and weighs only 4.2 ounces. When using only the single power LEDs the lamp is rated to run up to 200 hours or 50 hours when on triple power. There is a lock mode to prevent battery drain while the set is in your pack but by far the biggest selling point is the full weatherproof body that can withstand submersion up to 1 meter deep for 30 minutes.
Product 2: Coast HL7
The Coast HL7 offers perhaps the best value of any headlamp on the market considering its performance. The name of the game with the HL7 is control whether you're out in the night searching for trails or just trying to hang out around camp.
One thing that many lamps struggle with actually is close proximity lighting either because the beam is too wide or gets too hot but the HL7 offers incredible control of how wide and bright you want the light to be.
Of course, a headlamp needs to perform well away from camp as well and the HL7 has that covered with an amazing 196 lumens on a high beam. When on a high beam the HL7 can reach a distance of over 100 meters but one of the biggest downfalls of the product is a measly +/- 6 hours of battery life on full power.
At just 4.5 ounces the HL7 is very lightweight but is also impact and water-resistant. As far as special features go the product really comes as-is with its main focus being on…focus. There is a dimming function but with just one bulb night vision is out and there is no strobe option.
Still, if you use a headlamp for a wide variety of functions and have different types of light needs it's hard to beat the HL7 for the price.
Product 3: Bonfire Vanguard
The Bonfire Vanguard if anything is a very interesting headlamp. It is perhaps the best mesh of versatility and technology of arguably any lamp on the market. Starting off the Vanguard boasts a 270-lumen brightness consisting of a 230-lumen centerpiece and 40-lumen side LED.
The LED technology is another huge benefit of the Bonfire Vanguard as these types of batteries last much longer than alkaline and the rechargeable chips are rated for up to 100,000 hours.
As far as features go the left-center-right bulb setup allows for four different modes – center full, center low, side wide, and emergency. These options allow for different brightness levels and various functionality around camp and out in the field. On top of that, the Vanguard is weatherproof and actually pretty lightweight at just 2.95 ounces even with batteries.
One might think that with all these features and benefits the Vanguard would be a $100 headlamp but surprisingly enough the MSRP is only $49.99.
Comparisons – A Head to Head Look at the Best Headlamp
Black Diamond Storm
Coast HL7
]Bonfire Vanguard
Max Beam Distance
70 meters
152m
100 m
Claimed Lumens
160
214
270
Battery Life (High Mode)
7.5 hours
3.8 hours
2.5 hours
Battery Type
4 AAA
3 AAA
3 AAA LED
Weight
4.2 oz
4.5 oz
2.95 oz
Best Price

$38.67 here

$27.69 here

$29.95 here

]
Now that you've brightened your enlightenment about a few of the best headlamps on the market it's time for the lightbulb to appear above your head with the idea of which product to choose.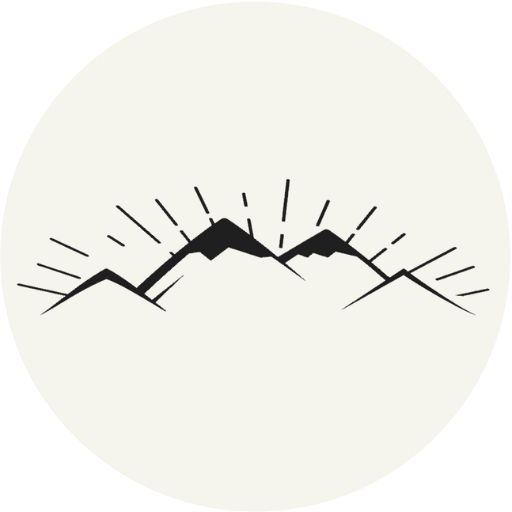 The All-Outdoors Guide team is comprised of enthusiastic experts that enjoy helping others that aspire to be better at outdoor fun. Part of that is making sure you have the right gear and information when it's time to go out and have fun. Some of our team have accomplished amazing feats like climbing 6000 feet to the top of mountains, others have explored every dirt trail they could find and we even have some people that have backpacked solo on various continents. No matter what our readers want to learn and do, our team is here to help them accomplish those goals.