A tent is the foundation of most people's outdoor arsenal of gear, save for those who hammock camp. Tents can really make or break a camping trip. The last thing you would want to happen while out in the woods is your tent falling over from a gust of wind, waking up to a leaky tent, or simply having to spend a ridiculous amount of time setting it up as it is quickly gets dark.
There are plenty of tent failure horror stories out there- some maybe freak accidents but others could have been prevented if time was spent doing some homework on different models before purchase. This is especially important if you aren't camping by yourself.
In a Hurry? My Bottom Line Up Front: If money/budget isn't the primary concern, I'd go with the Marmot Halo available here for a discount.
Once you get past 4 -person tents and start delving into high capacity models, choosing a tent can get tricky. Many 6-person tents lack in quality and are difficult to set up as they are so large. If you are looking for a new tent for your family camping trip, save your time and money by looking into these three highly praised models.
Best Tents Under $150
Coleman 6-Person Sundome Tent
It's safe to say that majority of people are familiar with the Coleman brand. Most outdoor enthusiasts, especially experienced gear junkies, aren't likely to buy such a generic brand of a tent but this particular model would work well as an introductory model.
Main Features
The Sundome tent has a nice selection of features for being such an inexpensive model. Here are some of the main advantages.
The outer shell is water-resistant and the WeatherTec system keeps the floor dry with its welded floors and protected seams
Additional rainfly included for protection against light rain or misty weather
Poles are easy to work with as the pole sleeves are continuous, thereby preventing snags during set up
Coleman claims tent can be set up in 10 minutes- this may be true, but only for those familiar with the tent that've had practice
Decent airflow in the tent from vents located at ground level as well as two windows
Tent made from Polyguard fabric which is suitable for spring, summer and possibly very early fall seasonal use – this is not a cold weather or true 3 season tent
Built in door awning prevents rain from coming into tent while entering or exiting
Storage pockets located inside tent to help you keep items organized and off the ground
Roughly 10'x10' floor area with a 6' head clearance in the middle of the tent
Ideal For
This tent would be the best choice for someone who doesn't have a lot to spend but wants to get as much tent as possible for their budget. Families new to camping or those who only camp sporadically during warm weather will get a lot of use out of this model. Families with children or teens that want camp out in the backyard will also be happy with the Sundome.
The Sundome would not be good for people who plan to go camping in chilly weather or in very wet weather. Remember, it is water-resistant not waterproof- although you may be able to use a special spray coating. People are already have had a couple tents or otherwise have some experience with outdoor gear may find this tent to be underwhelming or disappointing.
The 6' ceiling may also be a downside for tall people that don't want to have to hunch over.
Best Tents Under $400 (but over $200)
Kelty Trail Ridge 6 3-Season Camping Tent
Kelty is a very well-respected brand that produces some super tents for camping. Their Trail Ridge 6 tent is truly made for 3-season and would be a great choice for any family, regardless of camping experience. Price-wise this model is right in that sweet spot of being an investment that won't break the bank but still gives you more bang for your buck than cheaper, introductory tents.
Main Features
The Trail Ride 6 was created to be a premium, user-friendly tent and its numerous features prove it. Here are some of the most significant ones to consider:
Incredibly spacious with a 72" ceiling and a 8'x10' interior, plus a total of 22' covered vestibules
Vestibules allow outdoor storage of gear, a place to store boots and even change dirty clothes without getting dirt, sand, leaf litter, etc in the tent
Separate rainfly means in nice weather you can remove it to view the sky
Wall panels are made of No-See-Um mesh which prevents even the tiniest of insects from entering
Extremely sturdy DAC DA-17 poles along with continuous and clip sleeve construction make set up quick and make this tent extremely sturdy
Rain fly is made of a 75 denier waterproof polyester with noiseless zippers, vents, taped seams and guyout points (tent is free-standing primarily)
ArcEdge floor is 68 denier nylon with taped seams to prevent any water from entering
Interior of tent has numerous storage pockets as well as loft loops for storing gear off the floor
Labeled as a 3 season tent for most regions so you can get a ton of use out of this tent
The Trail Ridge 6 is a highly praised tent and one of the brand's best large capacity models. It is quick to set up and a very home-like tent in terms of space.
Ideal For
This tent is really ideal for anyone that needs a lot of room for their gear or for their friends/family. Unlike the Coleman tent, this Trail Ridge 6 is equally great as a first tent or for people who are long-time campers looking for something that will last them a long time.
The only situations in which this tent wouldn't be appropriate is for winter camping or fall camping in areas that may reach freezing temperatures. Otherwise, the Trail Ridge 6 can handle almost any weather and you will stay dry. While it normally retails for close to $250.
The Best Tent Over $500
Marmot Halo 6-Person Tent
Let's say you have a fairly large budget for a tent and you really need something spacious in terms of floor space and height. If that's the case the Marmot Halo 6-Person tent is going to be one of the best choices out there for you. Marmot is somewhat of a luxury brand in terms of pricing but their products are truly an investment.
All in all, you may pay more now but you will get a longer life out of your tent which in turn saves you time and money in the long run.
Main Features
If you are someone that is already a bit of a "gear junkie" and really appreciates super high quality tents, the Halo 6P is going to be a real treat for you. New comers to camping can also equally appreciate that its features aren't just for show but rather for ease of use.
This tent is very spacious- interior floor dimensions are 10'x10' and it has a ceiling height of over 6.5'
There are two vestibules that add a total of 32 square feet each located on each end over the two doors
Color coded clips and poles make set-up super easy and fast- particularly beneficial for people new to camping
Tent is extremely water resistant and has been proven to be able to survive very wet or even stormy weather
Tent fly is a 68D polyester with taped seams and vents (tent floor also has protected seams)
All zippers are noiseless and tent even has reflective strips for safety
Tent is totally freestanding in design but you can use guylines for added strength in very windy conditions
The Halo 6-Person is a big tent that is super comfortable and extremely sturdy. It is a 3 season tent and can handle fairly cold conditions if the users have proper attire and sleeping bags.
Ideal For
Marmot really made this tent to be for the active family or group of friends that need a tent that is as roomy as possible without forsaking ease of set-up and durability in inclement weather.
This tent is really ideal for anyone but the price does mean you may be better off with a different model unless you already know you are a big fan of camping and the tent will pay for itself.
Looking for Something REALLY Big?
Check out our buying guide for the best 12 person tents right here.
Camping with your family or even just a group or friends can be a truly enjoyable experience that seems to become less and less popular in today's world. If you and your loved ones are up for some bonding time in nature, investing in a quality, a spacious tent will ensure your adventure is fun and relaxing.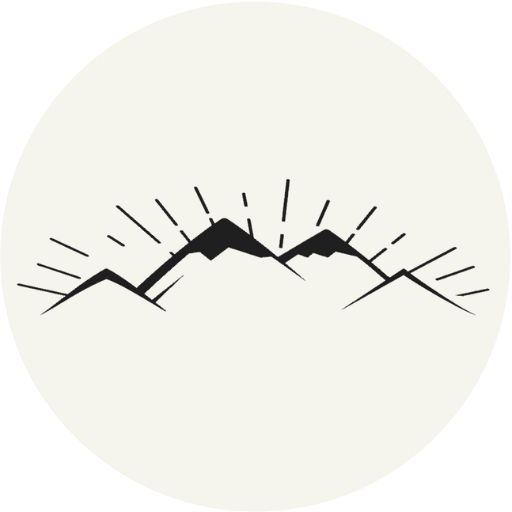 The All-Outdoors Guide team is comprised of enthusiastic experts that enjoy helping others that aspire to be better at outdoor fun. Part of that is making sure you have the right gear and information when it's time to go out and have fun. Some of our team have accomplished amazing feats like climbing 6000 feet to the top of mountains, others have explored every dirt trail they could find and we even have some people that have backpacked solo on various continents. No matter what our readers want to learn and do, our team is here to help them accomplish those goals.