Modern campers have it easy. Technology is driving the development of new gear at an amazing pace, and now you can get high-performance equipment that's more compact, lighter, and more affordable than anything on the market just a few years ago.
There's an incredible range of standard items like tents, rucksacks, and stoves, offering something to suit just about any preference. Spend some time at a campsite, or share a coffee with some other hikers you bumped into, and you'll see that everyone has their own preferred solution to each equipment dilemma.
But look around a bit, and you'll find there are some other bits of kit available too. Ones that are a little bit less conventional, but bring something special to your time outdoors.
Maybe it's a touch of home comforts, like Coleman's propane-powered drip-coffee machine, of an eccentric item like the Moon hanging tent – a spherical shelter you can suspend from a tree. There are tents with solar panels and glow-in-the-dark toilet paper.
Solar backpacking showers and collapsible kitchen counters. Whatever you think's necessary to add the outdoor luxury you need, the chances are someone's making it. Here are three of our quirky campsite favorites.
Coleman Campfire Popcorn Popper
Features At A Glance:
Two-quart capacity
Tough steel construction
Non-stick coating
Extendable handle
Popcorn isn't just for internet arguments; it's a tasty, traditional, and surprisingly healthy snack. It's also ideal for munching around a campfire – if you can cook it. There's no way to make the microwave kind out in the woods, and who wants to lug a heavy pot around with them?
Unfortunately, most camping cookware is lightweight aluminum or titanium, not really ideal for popping corn, and even if it has a lid it's usually a lightweight one – the energetic kernels are quite likely to knock it off and dump it in the fire.
That's where this Coleman campfire popper comes in. It's not a new gadget by a long way – they've been around for years – but still a very cool one. It's basically quite simple; a rectangular steel pot with a non-stick coating, and a handle bracket at one end.
The actual handle is a two-piece one made from steel rods and has a wooden grip at one end to help keep your hand cool (although wearing a glove won't hurt). It also comes with a lightweight lid that slides on rails, so it isn't going to get knocked off.
Small holes in the lid let steam escape, and let you know when the popper is full – when you see the enticing white gleam of fresh popcorn crowding in below the holes you can tell it's ready to serve. A wooden knob helps you slide the lid open to get at the delicious contents.
Using the Coleman popper is simple. Just put a splash of oil in, add kernels, slide the lid firmly into place then hold it above the embers. Once you hear the first pops raise it a few inches – that will keep it popping without burning anything.
It's light enough for an adult to hold easily, but kids will appreciate it if you take a turn. Once the popping slows remove it from the fire, let it calm down and slide the lid off. The corn's ready to be sprinkled with salt or any other favorite topping.
Despite its steel construction, this popper isn't excessively heavy – and when you're not actually making corn it doubles as a handy crush-proof box for anything that doesn't like being squashed.
The handle can be removed and stored inside but that leaves you plenty of space for spice containers, cookies or anything else you want to stash in it. Overall it's a fun and practical gadget that adds some extra luxury to your campsite.
Verdict: A classic fun camping accessory that lets you make your favorite snack wherever you are. Also works great on the BBQ. Best of all, it was not expensive.
BioLite Campstove and USB Charger
Features At A Glance:
Burns natural biomass
Grill function
Fan assisted airflow
5V USB charging port
One of the biggest drawbacks of a regular camping stove is keeping it fed. You can't pick up new gas canisters in the wilderness, and most stove fuel isn't welcome in airline baggage. That's why biomass stoves are becoming popular.
They'll run on anything flammable you can pick up – twigs, pine cones, commercial wood pellets – but don't have the mess and hazards of an open fire. The basic design is quite simple – it's a ventilated can you can efficiently burn stuff in.
The BioLite takes the same principle and adds a couple of interesting new twists. The heart of the BioLite is a burner can; you light a small fire in there, using whatever fuel you can scrounge up, and the heat is directed to the pot or grill on top.
It's supported on three fold-out legs and surrounded by an expanded steel mesh screen to protect you from the hot can. So far so standard. Where the BioLite is different is that the screen also serves as a mount for a thermoelectric generator; this uses the heat produced by the fire to generate electricity.
When the BioLite was being developed the designers had a clear aim in mind: They wanted to make the stove burn as efficiently as possible.
One way to increase the efficiency of a wood fire is to give it a constant draft, so a small electric fan was added to force air into the can, and the thermoelectric generator went into power the fan. Then, after a few prototypes had been made, something else occurred to them.
When the stove was burning well it generated more electricity than was needed to power the fan – so they added a USB port. Now you can recharge all your vital gadgets – phone, iPod, or LED lights – while you cook.
The BioLite, despite its name, is a fairly hefty stove and not ideal for ultralight backpacking. On the other hand, it compares well with a Peak stove and a week's worth of fuel, and you can toast marshmallows over it. Add the grill attachment and it's ideal for burgers and sausages too.
Verdict: An eco-friendly stove that can also recharge your gadgets – win/win!
Teton Sports Mammoth Queen Size Sleeping Bag
Features At A Glance:
This is a simple idea but, if you enjoy camping trips with your significant other, a really cool one. Standard sleeping bags are compact, warm, and practical, but they're not exactly made for romance.
It's all very well sharing s'mores and a mug of coffee together under the stars, but when you head for the tent you'll be zipping yourselves up into separate thermal cocoons.
But you don't have to. Teton's Mammoth is a queen-size sleeping bag with plenty of room for two. Pack one of these for your next trip and you can snuggle up together without six inches of insulation getting in the way. It's a full 95 inches long and 62 wide, so there's no way you're going to feel cramped.
Despite its generous dimensions, the Mammoth doesn't lack anything in terms of performance, either. It has a comfortable and warm flannel lining and a polyester shell, separated by a thick layer of SuperLoft Elite insulation in double offset layers.
There are two versions available – one will keep you comfortable down to 20°F, while the other is rated for a distinctly chilly 0°F. That's a full five-season performance that you can share with a special companion.
This bag gives you all the features you'd expect in a quality sleeping system, including three zips for ventilation on warmer nights and a drawstring mummy-style hood sized for two heads. All zips have baffles to avoid cold spots and there's plenty of padding around the shoulders to give a good seal against the chilly night air.
It comes with an extra-large compression sack so you can squeeze it down into a packable size. At 15 pounds it's not lightweight, but remember it does replace two standard bags.
Verdict: For camping as a couple you can't beat this!
Further read: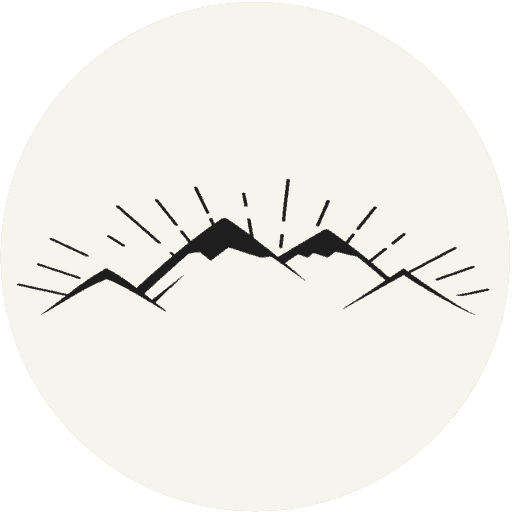 The All-Outdoors Guide team is comprised of enthusiastic experts that enjoy helping others that aspire to be better at outdoor fun. Part of that is making sure you have the right gear and information when it's time to go out and have fun. Some of our team have accomplished amazing feats like climbing 6000 feet to the top of mountains, others have explored every dirt trail they could find and we even have some people that have backpacked solo on various continents. No matter what our readers want to learn and do, our team is here to help them accomplish those goals.