It's probably safe to say that majority of people interested in camping use tents. Tents have come a long way from being a somewhat water-resistant tarp held up with poles.
Despite the advances, tents have some shortcomings. Convincing someone to ditch the tent doesn't often take more than just one night in a sturdy camping hammock.
How to Select A Good Hammock
Although a tent seems to be the ideal shelter for surviving the outdoor elements, hammock camping actually has quite a few advantages. Consider this:
Camping hammocks are overall more comfortable
Setting up a hammock shelter is faster and more simple
Being totally off ground eliminates worries of flooding or frost
Rocky and uneven ground is no longer an issue
Plenty of fresh air and the ability to look at your surroundings
Whether you are new to hammock camping or are just looking a new one to try out, here are 3 of the best, highest-rated models on the market.
Warbonnet Blackbird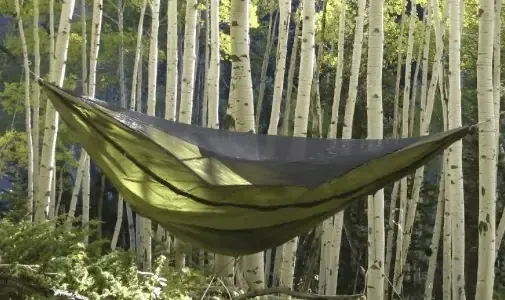 First up is one of the most popular and highly praised camping hammocks on the market- the Warbonnet Blackbird. Warbonnet Outdoors is a respected company that focuses on all things pertaining to hammock camping. Not only do they sell some of the best products out there but are also a source of educational videos and general hammock camping information.
The brand has a couple different hammocks available but their Blackbird model is particularly amazing. There are 4 options available:
Double Layer 1.7 – Olive green in color/ 400lbs maximum/ Total hammock weight of 2lbs 2oz or 1lb 15oz depending on suspension/ Fabric is two layers of 1.7oz 70D Nylon
Double Layer 1.1 – Olive brown in color/ 275lbs maximum/ Total hammock weight of 1lb 11oz or 1lb 8oz depending on suspension/ Fabric is two layers of 1.1oz 30D Nylon
Single Layer 1.7 – Olive green in color/ 250lbs maximum/ Total hammock weight of 1lb 9oz or 1lb 6oz depending on straps used/ Fabric is one layer of 1.7oz 70D Nylon
Single Layer 1.1 – Olive brown in color/ 200lbs maximum/ Totally hammock weight of 1lb 5oz or 1lb 2oz depending on suspension/ Fabric is one layer 1.1oz 30D Nylon
There is some difference in price between the 4 options but the price doesn't vary more than $15. The 4 different options also makes it easy to decide with would suit your needs best. Since the price difference isn't much, most people opt for the Double Layer 1.7.
The Blackbird hammock's body is about 10' long and 5.25' wide so there is plenty of room. Warbonnet recommends the Blackbird for people up to 6' tall, but they do have a different Blackbird model (the XLC) for those very tall individuals.
The Blackbird has water repellent properties and remains very breathable without sacrificing warmth or wind protection. There is a zipper entrance which runs the full length of the hammock and the mosquito hammock can be removed and folded out of the way if you don't wish to use it. There is a built in footbox and a nook to store small items. The hammock also comes with its own stuff sack for easy storage.
The Warbonnet Blackbird is a great first or only hammock and is a favorite among long-time hammock campers. The built-in bug netting is an amazing feature as is the ability to choose your own suspension options. Regardless of your experience level as a camper, this hammock is a great investment that will make you wonder why you ever thought a tent was a good idea.
Hennessy Hammock Expedition Asym Zip Hammock
When it comes to hammock camping you are going to need to have something covering you to keep out rain, debris from trees, etc. If you are new to hammock camping and just want to get a complete hammock camping kit so you don't have to worry about finding a rain fly, the Hennessy Hammock Expedition Asym Zip Hammock would be perfect for you.
Hennessy Hammock created this kit for the new camper who wants a simple introduction to the world of hammock camping. Here are some features and specs of this hammock:
Perfect size for people up to 6ft and 250lbs
Asymmetrical hammock body design to allow for a properly hammock sleeping position
Zippered side entry
Hammock comes with No-See-Um bug netting which keeps out insects and also helps buffer wind
Comes with a large rip resistant polyester rainfly that can be set up at various angles and adjusted from within the hammock- can also be removed and used separately
Hammock has a few different pockets for storage behind the head area
Included suspension system uses polyester ropes that are 10ft long and stress tested at an incredible 1,500lbs of strength- also are low-stretch so you don't need to worry about constant readjustments
Hennessey Hammock sells this model as a 3 season hammock but depending on your region you will likely need to use padding for additional warmth in cool weather. This hammock packs up to a size of only 7" x 10" and only 2lbs 13 oz, so it is perfect for backpackers.
This hammock kit is literally ready to go so if you are eager to get out in the woods, you'll be pleased with being able to just grab one bag and know you'll have protection from rain and wind. Being able to detach the rainfly is also a nice option so if you do decide to purchase another hammock down the road, you will probably be able to go with the Hennessey rainfly.
A disadvantage of this hammock kit is that it has a 6' height and 250lb weight limit. If you are a larger person or very tall you won't be able to comfortably or safely use this hammock. However, if you are short to average height and under the weight limit, you will be very comfortable in this model.
ENO DoubleNest Hammock
Last on the list is a camping hammock ideal for families or individuals who are unsure of the idea of hammock camping. Let's say you aren't totally sold on the idea of using just a hammock or you are a family with young kids who you may be concerned about falling out of a hammock.
If that is the case, the ENO DoubleNest Hammock is a great model for casual use but also can be used for camping.
As the name suggests, the DoubleNest is large enough for two people to sit or relax in together- just keep in mind camping together in one hammock isn't going to be comfortable unless perhaps it's a parent and a small child. Some other important features:
It is lightweight and super compressible- it weighs 1lb 6oz and balls up into the size of a large grapefruit in its own stuff sack
Overall dimensions of the tent are 9.8' long and 6.6' wide
Weight capacity of 400lbs
The hammock is made of breathable Nylon and is held together with triple stitches
Doesn't come with suspension straps but does come with aluminum carabiners so you will only need tree straps
Unlike many camping hammocks, the DoubleNest comes in 20 different colors in brights and neutrals as well as different color combinations
The ENO DoubleNest is a great hammock to take on camping trips to sit and relax in or take naps. Since it supports so much weight and is triple stitched, it can also take a lot of abuse from children. Many people find that they end up taking this hammock on their trips but also use it in their own backyard.
Hammock camping is really an incredible experience that every camper should try. Not only will you get more restful sleep but also feel immersed in nature rather than be holed up in a solid-sided tent. These 3 hammocks are all excellent choices and will make your first hammock camping trip a breeze.
Further read: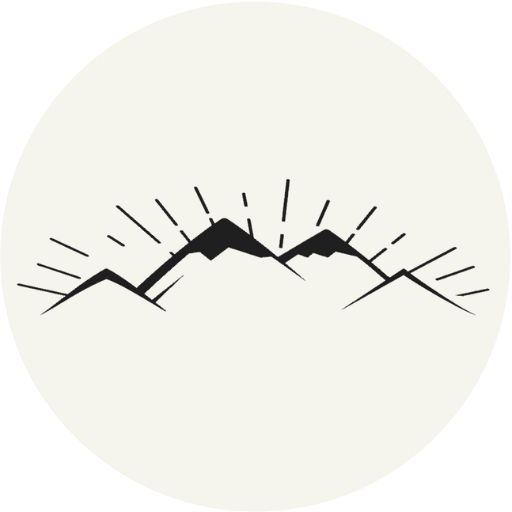 The All-Outdoors Guide team is comprised of enthusiastic experts that enjoy helping others that aspire to be better at outdoor fun. Part of that is making sure you have the right gear and information when it's time to go out and have fun. Some of our team have accomplished amazing feats like climbing 6000 feet to the top of mountains, others have explored every dirt trail they could find and we even have some people that have backpacked solo on various continents. No matter what our readers want to learn and do, our team is here to help them accomplish those goals.