If you could only carry one tool it just has to be a knife. With a decent cutting blade, you can overcome many of the challenges life throws at you, and make what you need to handle many more.
It's no coincidence that a knife is the only tool that regularly gets the word "survival" added to its name, because when you're forced to get by on your own resources your odds of surviving to get a lot better when you have a good knife. In this Esee Laser Strike knife review, we'll break down the key evaluation metrics and how the Laser Strike measures up.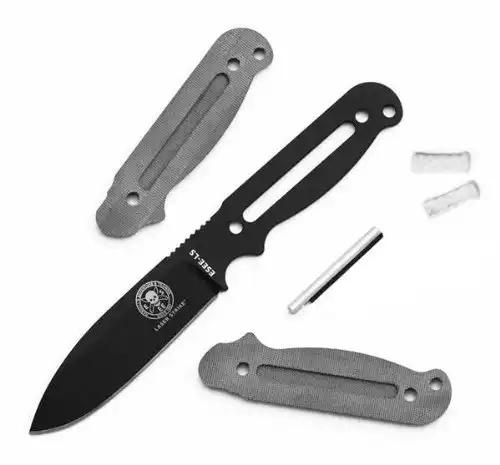 Selecting the Best Survival Knife
You don't need to be battling the elements in the wilderness for a knife to come in handy. Anybody who carries a knife every day is probably familiar with how it goes; the first thing people say to you is "Why do you carry a knife?" The second thing is usually "Can I borrow it for a minute?"
Wherever you are there are going to be tasks that a knife can solve quickly and easily. If you're looking for a knife that can live in your pocket the best choice is usually a mid-size folder. If you spend a lot of time outdoors the case for a fixed blade starts to become more compelling though.
Fixed blades have a couple of downsides for everyday carry – they're a lot bulkier than a folder with the same blade length, and they have to be sheathed to cover the cutting edge. Unless you're carrying it openly on your belt that means they're also usually slower to deploy than a folder. There are benefits to a fixed blade as well though.
Modern folders can have extremely strong lock mechanisms, but there's just no way to beat the solidity of a single chunk of steel. Fixed blades are simpler, too. Locks can go wrong – bars can jam, springs can break, studs can get knocked off – but short of snapping the blade in half there isn't much that will put a fixed knife out of action.
Finally, if you're looking for a longer cutting edge you can have that. Folders are limited in size by the fact the blade has to fit inside the handle; above a certain length, the knife just becomes impossible to use comfortably. Fixed blades don't have that limitation.
If you decide a fixed blade is for you, and you're planning on carrying it outdoors, the survival knife category is a good place to start looking. This has moved on a long way from the Rambo-inspired 1980s craze for huge drawback blades and hollow handles, and modern survival knives are extremely practical.
There's nothing wrong with a classic design like Kabar's USMC combat knife but we'd recommend you look at a more advanced tool first. The Laser Strike by ESEE is a perfect example, and also pretty much a perfect knife.
Esee Laser Strike Review
Features At A Glance:
5-inch spear point blade
1095 high carbon steel
Full tang
Kydex sheath with positive retention and adjustable belt clip
Fire starting kit in the handle
Non-reflective black finish
The first thing you'll notice about the Laser Strike is how simple it is. This isn't a complicated knife at all, just one piece of steel and two handle scales. It's ten inches long overall with a five-inch blade, an ideal size that's not too long to carry comfortably but gives you a lot of cutting power when you need it.
Probably the second thing you'll notice is that it's heavy – not heavy enough to be a burden, but it definitely has a solid feel you don't normally get in a knife this size.
Blade Design: The blade is the heart of the Laser Strike, and ESEE hasn't cut any corners here. This is a full tang design so the knife is built around a single ten-inch slab of steel. The tang matches the outline of the handle and has a good-sized finger choil, but there's plenty of metal everywhere and no weak spots we could find.
The blade is saber ground – a sabre grind that is nearly, but not quite, a flat grind. This is pretty much essential to get a good edge geometry, because the blank this knife was cut from was extremely thick. In fact it's 0.188-inch, or just short of 5mm. That explains the Laser Strike's weight, and also makes it incredibly strong.
Most of its competitors are more like an eighth of an inch and don't feel anywhere near as solid in your hand. The extra weight is also a real bonus for chopping and lets this knife hack through things you wouldn't normally tackle with a blade this size.
Cutting Edge: The cutting edge is 4.5 inches long and comes out the box incredibly sharp. Carbon steel needs a bit more maintenance than stainless but makes up for it through its ability to take and hold an awesome edge.
The Laser Strike can stand up to heavy chopping or batoning, and when you're done it will still shave the hairs off your arm. The edge is straight for most of its length, making it easy to sharpen, with about the last inch and a half curving up to meet the back.
The spear point works really well for fine cutting, and its thick, flat back surface should make for a competent heavy-duty skinning knife too. Finally, there's some jimping along the back blade to give better control for precision work.
Metalwork: All the metalwork has a lightly textured matt black coating, which keeps it inconspicuous as well as giving some extra protection against rust. An alternate version has a cream light matte (see below):
Handle: Moving on to the handle, it's molded from canvas-laminated micarta. The woven surface texture of the canvas gives an excellent grip even when wet, and that's complemented by the extremely ergonomic shape.
There's a finger groove just behind the choil and a slight bolster at the pommel end, and that combines with a convex lower side to give an excellent hand-filling grip. For added security a lanyard hole is bored right through the scales and tank, so you can secure the knife to your belt.
The left scale has a recess to take the top end of a fire bow, which is a handy aid to getting a fire lit in an emergency. Finally, the scales are held on with straight-head screws; we'll come back to that.
Sheath: The Laser Strike's sheath is a really nice piece of gear. It's molded from Kydex, with a generous number of lashing holed down the edges and a drain hole at the bottom. One impressive tough is the retention system. When you sheath the blade it locks in firmly enough that it's not likely to fall out on its own, but can be drawn easily.
Look at the side of the sheath though; there's a slot there, and a tension bolt is fixed through it. With the bolt slid to the bottom end of the slot the sheath works normally, but slide it to the top and the knife is locked firmly in the sheath – it just won't come out no matter how hard you pull it. This is a really good security feature.
The sheath also has a removable paddle with a high quality steel belt clip mounted on it; the paddle can be mounted either side of the sheath by fixing it through the lashing holes with supplied bolts.
"The sheath has one more unusual feature."
A 550 cord lanyard with spring lock is fitted, through the bottom pair of lashing holes, and threaded onto that is a steel washer. It seems puzzling at first but it's there for a reason; it can be used to undo the screws that hold the handle scales on.
Take the screws out and remove one of the scales, and inside you'll find a slim cutout that holds a flint and magnesium fire starter plus a couple of tinder tabs. If you need to get a fire going in a hurry and don't have time to make and use a bow drill, just use the back of the blade to strike sparks onto one of the tabs and you'll have a fire started in a couple of minutes.
There's also room in the cutout for one or two fish hooks and a length of line. This is a much neater and stronger solution than the old-style hollow handles and it makes a lot of sense. If a knife is the first tool you need in a survival situation, some way of making fire is the second. With this knife, ESEE has given you both in one package.
Overall Take and Impressions
So overall the Laser Strike is an extremely robust and effective cutting tool, capable of slicing, chopping and batoning like a much bigger blade. It's well designed throughout and has some really innovative touches, plus one of the best sheaths we've ever seen.
If you want a simple, high quality and utterly dependable survival knife this one doesn't have a lot of rivals. It's surprisingly affordable, too – expect to pay around $130, very reasonable for a US-made knife this good.
Verdict: Solid, comfortable to use and with amazing cutting power, this does everything a survival knife should. Plus it starts fires. There's nothing here that's not to like.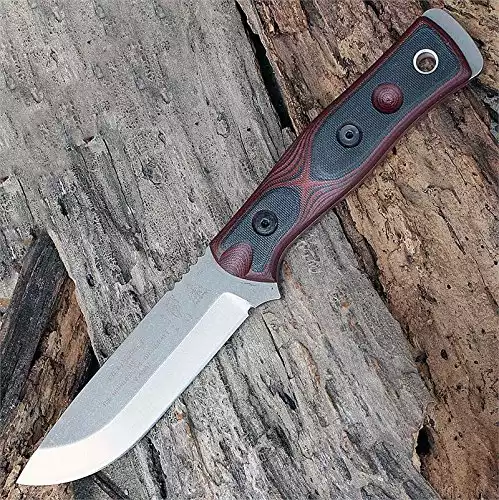 Suggested Laser Strike Alternatives
Tops Knives BOB Hunter – If you prefer a drop point blade this will give you that, plus most of the Laser Strike's features – including the fire bow divot. There's a Ferro/flint rod on the sheath, and the pommel has a striking surface to use with it.
Ontario SP2 – An update of the classic Camillus aircrew survival knife, this has a 5¼ inch blade with a saw back and clip point. The aggressively grooved handle gives awesome grip. This is one of the best sub-$50 survival knives you'll find.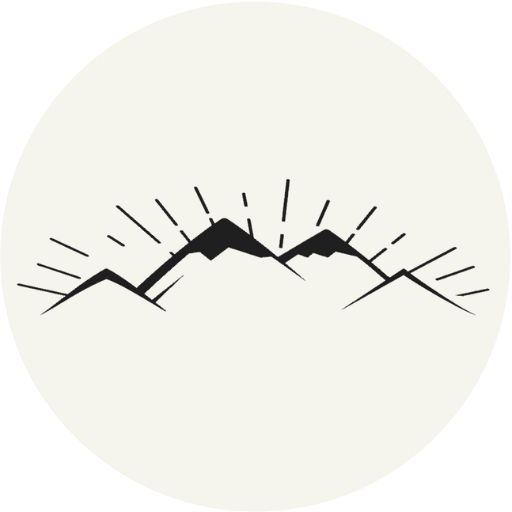 The All-Outdoors Guide team is comprised of enthusiastic experts that enjoy helping others that aspire to be better at outdoor fun. Part of that is making sure you have the right gear and information when it's time to go out and have fun. Some of our team have accomplished amazing feats like climbing 6000 feet to the top of mountains, others have explored every dirt trail they could find and we even have some people that have backpacked solo on various continents. No matter what our readers want to learn and do, our team is here to help them accomplish those goals.