Whatever outdoor activity you're planning, the first item on your kit list should always be a knife. Along with fire it's one of the most basic tools – when you have a knife you can manufacture almost anything else you're likely to need, including shelter.
A quality blade will help with minor repairs to your gear, like cutting improvised tent stakes. It's essential for hunters wanting to dress their harvest. No self-respecting sailor will ever be without a knife to help with rigging repairs or clearing damaged gear. Basically, a dependable cutting tool has a role to play in anything you do outdoors.

Before we evaluate the North Fork, let's establish some general evaluation criteria:
Selection Criteria – Is the Benchmade North Fork The Right Knife For You?
The big question is what sort of knife you want to carry. There are a few factors to look at there.
Step 1 – Size: The most important is size. You need something with a cutting edge long enough to be useful, but it also needs to be a size you can carry anywhere.
Large belt knives are bulky and heavy; they can also be uncomfortable to wear – after a day's hiking with the sheath chafing on your leg it's tempting to take it off and stick it in your pack – and they also aren't easy to carry discreetly. A much smaller blade, somewhere not too far from three inches long, is the right size for most tasks.
Step 2 – Construction: Along with size goes construction. A large knife pretty much needs to be fixed blade, but with the size, we're looking at there's a choice.
Our advice is to go with a locking folder unless you have special requirements. A folder is more compact and safer to carry, but when open and locked the blade is rigid enough for anything you're likely to ask of it. Don't buy a non-locking folder, though – they're dangerous.
Step 3 – Shape: Blade shape is a very personal choice. There's a huge variety to choose from and most of them will do most things well. In general, it's best to go for a single-edged blade. They're generally stronger, because there's more metal at the spine, and you can push on the back of the blade if more force is needed.
Step 4 – Materials: Finally, consider materials. For the blade, you have a choice between carbon steel or stainless. Carbon takes a better edge and holds it longer, but stainless needs less maintenance to keep the rust off it. Most of the time you're better going with a stainless blade.
For the handle, you have a choice between traditional materials like wood or horn, modern composites, or even an all-metal handle. All of them are pretty durable, and grip depends on the shape or finish more than the material, so go for whatever you're comfortable with.
Now you have a good idea of what sort of knife you should be looking for, but there's still a huge choice. Probably you're looking for some recommendations – so here's one: The North Fork by Benchmade.
Benchmade North Fork 15031
The Benchmade Knife Company is well known for creating superior blades, so I was eager to put the North Fork to the test.
Features At A Glance:
7-inch drop point blade
Benchmade Axis Lock
G10 or Dymondwood composite handle
S30V stainless steel blade
Benchmade 15031 North Fork is a compact hunting knife that's also perfect for everyday carry. The main drive behind its design was to produce a tool with the performance for dressing out a deer in a small package.
Traditional hunting knives have been a lot larger, but short blades like this are becoming a lot more popular. They offer some real advantages, especially when you're working blind inside a cavity; it's much easier to predict where the smaller blade is going to be, so you're less likely to find it sticking in your other hand.
Design Considerations
Anyway, on to the design of the North Fork. The handle is available in two variants, both made up of scales attached to a steel frame; the 15031-1 has scales made from G10 composite, while the 15031-2 uses Dymondwood.
The latter is layered from maple and Baltic birch laminations, pressure-bonded with resin into a wood-plastic composite that's completely moisture-resistant. That means although it has a natural wood base it won't swell or warp – it's just as stable as the G10 version.
Both models are the same shape – a nicely curved, hand-fitting form with a deep finger cutout below the lock, and a front flare. This shape allows good control and protects against the hand slipping down onto the blade.
The handle has two attachment features. There's a lanyard hole at the pommel end, which is drilled through the liner and exposed by cutouts in the scales. There's also a sprung, Parkerized pocket clip. Three tapped holes left and right just beside the lanyard hole mean the clip can be mounted on either side. Three screws on each side hold the handle together, and a hex bolt acts as the blade pivot.
Blade and Handling
Both models use a full stainless steel liner to protect against wear, and if the blade does loosen at all you can tighten it back up with the bolt. Overall it's a very nice handle that gives excellent grip, even when wet or slick with blood.
A drop-point blade is a classic and effective shape for a hunting knife, and the North Fork makes effective use of it. The cutting edge is about as long as it's possible to fit on a 2.7-inch blade – there's no wasted space, with the sharpened edge starting right at the pivot. The edge itself has a wide, almost flat grind and a slight recurve before it arcs up to the point.
On the back it's straight for about half its blade length then curves gently down to give a fine, slim tip. The grind leaves a stiffening spine to about three-quarters of an inch from the point, and there are two grooved sections to give better purchase for your thumb – just in front of the pivot, and at the front end of the spine.
These high-grip sections make it easy to control the blade for fine cutting, even when it's wet or slimy – if you like to hold your index finger along the spine while skinning they'll give you some extra security. Two thumb studs on either side of the blade allow for fast and easy opening with either hand.
Use Case – Best Used For…
Although designed for hunting this is also an excellent general-purpose blade. The S30V steel takes an excellent edge, almost as good as traditional carbon steel, and it doesn't need a lot of maintenance. The slim point is ideal for precision work and while it's not as strong as a sheep's foot form it's still tough enough for most everyday cutting jobs.
Locking Mechanism
Security is provided by Benchmade's trademark Axis Lock. This uses an internal sprung bolt that locks into the rear of the blade when it's opened. It's very secure and positive. Unlocking is achieved by two studs running in slots cut through the handle, one on each side.
It's most reliable when you use your finger and thumb to pull back both studs together, but it can also be easily operated with one stud.
Overall Pro's
The Benchmade North Fork is a very neat little knife, perfect for everyday carry; it doesn't take up much pocket space and it isn't heavy either. The clip makes it easy to secure in a pocket or on your belt – although it doesn't allow point-down carriage – and if you're after some extra security the lanyard hole makes it easy to fasten it to yourself.
Some Con's to Consider
Not everyone's going to find it perfect – with a short blade the thumb studs might interfere with some cutting operations, so some users might have preferred a thumb hole instead. That's not a major drawback though, and for most people, it's going to be more than made up for by the overall comfort and usability of the knife.
It's small, but extremely well made, and packs in a lot of performance for a tool this size.
UPDATE: Also, as the reader Clayton mentioned in a comment to this review, the quick release is more sensitive than most knives (and isn't spring-loaded). This is an obvious safety concern, but could also be considered a "pro" if you are using it heavily for certain outdoor tasks. Just be aware of this before you buy.
Final Verdict
If you want a compact hunter or just a tough and versatile EDC blade, you'll most likely be very happy with this one. Be sure to check out the latest pricing here.

Suggested Alternatives to the Benchmade North Fork
Benchmade 15051 Big Summit Lake – Another drop point with a slightly longer blade – 2.9 inches – and Dymondwood handle, this is ideal for anyone who likes the concept of the North Fork but isn't as keen on the Axis Lock.
Byrd Robin 2 – Produced by Spyderco, this is a tiny folding knife with a 2.4-inch blade and back lock. The FRN handle gives a good grip, and a big thumbhole allows easy opening without studs getting in the way.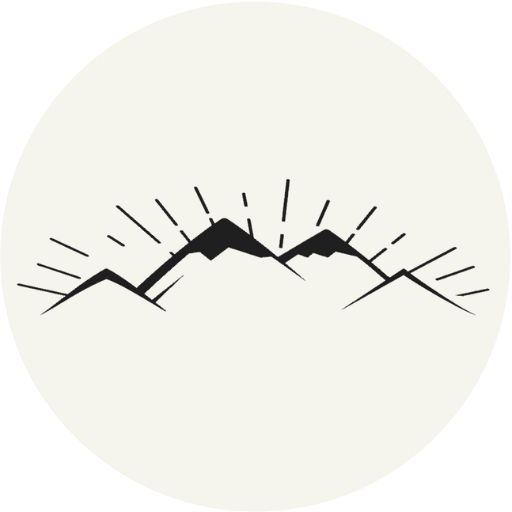 The All-Outdoors Guide team is comprised of enthusiastic experts that enjoy helping others that aspire to be better at outdoor fun. Part of that is making sure you have the right gear and information when it's time to go out and have fun. Some of our team have accomplished amazing feats like climbing 6000 feet to the top of mountains, others have explored every dirt trail they could find and we even have some people that have backpacked solo on various continents. No matter what our readers want to learn and do, our team is here to help them accomplish those goals.