There are now many different types of hammocks, all serving different purposes. A hammock can be a wonderful addition to a garden or personal outdoor space, or it can be a great bit of kit for a camping expedition.
Hammocks come in a range of sizes, different materials, and with varying attachment apparatus. Today, we're going to review the Bear Butt Hammock.
We will look at the pros and cons of the Bear Butt Hammocks, answer some popular FAQs, and explore some alternative hammocks that are available on the market today.
We will then finish with our conclusion of the Bear Butt Hammock. So, read on to find out more – including whether or not we recommend this as the perfect product for you!
Key Specifications of the Bear Butt Hammocks
| | |
| --- | --- |
| Size | 'One Size' |
| Material | Nylon |
| Color Options | Blue/Gray, Dark Blue/Charcoal, Dark Green/Light Green, Green/Charcoal, Khaki/Dark Green, Maroon/Charcoal, Sky Blue/Pink/White, Turquoise/Dark Blue/Coral, Yellow/Sky Blue/Pink. |
| Brand | Bear Butt |
| Maximum Weight Recommendation | 500 Pounds |
| Item Weight | 24 Ounces |
| Person Capacity | 1 – 2 People |
| Attachments | 8 Inch Polyester End Strap |
| Accessories | Matching Bug/Mosquito Net Sold Separately here |
| Latest Price | Latest Price here |
Core Features of the Bear Butt Hammock
We love the Bear Butt story, which you can read here. They're pretty non-confirmative and are a brand that fully believes in their products. When a brand manufacturers items because of their passion and belief in those products, it shines through.
Bear Butt is all about outdoor adventure gear, using high-quality materials to craft innovative products. Let's look at what they've done with the Bear Butt hammock and explore its core features.
Comfort
The Bear Butt hammock is parachute-style which often means greater comfort and a better quality of sleep. Sleeping in a hammock has a range of health benefits, and so its comfort level is important.
The Bear Butt is crafted from 75D Nylon, which is incredibly soft against the skin. Due to the 210 thread count, Bear Butt claims the comfort level rivals 'bedsheet softness'. The material is also quick-dry and reasonably breathable on a hotter day.
Bear Butt can hold two people comfortably, and even with an added sleeping pad, the hammock remains sturdy and well-balanced. This hammock is great for even the tallest people, and those approaching 7 feet tall should have no problem finding several comfortable ways to spend an afternoon, evening, or night in the Bear Butt hammock.
Weight
The Bear Butt hammock isn't the lightest around, nor is it the heaviest. Weighing 24 ounces and being a large double hammock, there really isn't much to grumble about here. With the included ropes, the pack will weigh around 1 lb 6 oz.
Advertised as a backpacking hammock, the weight would be increased if you decided to use a hammock suspension system. However, the ropes and polyester end straps (included) have a weight-bearing capacity of 1000 lbs so that the Bear Butt hammock can be used without a suspension system.
Set Up
The Bear Butt has to be one of the easiest hammocks around the setup, and this is likely down to the brand being made up of actual explorers and adventurers – they know exactly what is required, and a fiddly, time-consuming setup is certainly not. There is a simple carabiner on each end of the hammock, making it snappy to open and clip.
The handy stuff sack is connected to the hammock, so highly convenient and impossible to lose. There are no complicated adjustments required, and however the Bear Butt is set up, you're pretty much guaranteed comfort.
The general setup will depend mainly on whether you opt to use a suspension system, and if so, which one. The Bear Butt comes with a simple rope system, which is adequate, but it is advisable not to use rope on a living anchor as it can cause severe damage. We would advise looking at a set of trunk straps to prevent this.
Protection and Durability
The 75 denier nylon makes the Bear Butt one of the thickest hammocks on the market, which fills us with confidence regarding durability and longevity. The hems of the fabrics are triple-stitched, offering further protection against snags, tears, and rips as well as contributing to the impressive 500 lbs weight-bearing capacity.
The parachute style of the Bear Butt doesn't offer as much protection from the elements as other kinds of hammocks. However, you could override this with the purchase of a hammock protection kit, which would help shut out cold winds or heavy rain.
Bear Butt also retails a compatible mosquito net and a rain fly canopy which weighs just 1lb and offers great protection.
Versatility
The Bear Butt Hammock is simple but also full of potential and really quite versatile. Being a double hammock, it offers a romantic experience in nature with a loved one in great comfort or the ability to share a private space with a friend and even sprawl diagonally if you wish.
You can fold the hammock in half to create a mock hanging chair. The Bear Butt hammock doesn't come with a plethora of accessories, like some more expensive hammocks, but they are easy enough to add on if you choose.
Sleeping pads and sleeping pillows are suitable to be added in too. With the space being generous, you could use your existing sleeping equipment without the purchase of specialized narrow pads or pillows being needed – often the case for more narrow hammocks.
Value
The Bear Butt hammock is worth its retail price, of under $30 – in fact, we would be happy to pay a lot more for this standard of quality. It isn't the cheapest hammock out there, but for the 75D nylon and triple-stitching, it certainly offers excellent value for money.
For those new to hammocks or camping, the price point of the Bear Butt offers a welcoming start. You could always upgrade to fancier systems, purchase add-ons for the Bear Butt, or just be satisfied with a comfortable, no-frills hammock.
Warranty
Bear Butt offers a lifetime warranty if you register your purchase on their website. We can't determine exactly what is and what isn't covered, but they claim that if you break the hammock, it is on them to replace it for you – an unprecedented warranty, if this is the fact!
Pros of the Bear Butt Hammock
With so much to love about this hammock, here are our favorite aspects.
The Brand
Buying a hammock online is straightforward, but buying one designed by a team of explorers is a whole new experience. The products aren't mass-made and poor quality to obtain affordability; they're simple and effective with no compromises made on materials.
Bear Butt isn't a faceless corporation, and we love that you can follow their journey online and through social media. They don't manufacture dozens of products, but the ones that they do, they do well.
Affordability
The affordability of the Bear Butt Hammock is excellent. When you factor in that this could be an entire sleeping quarter for 2 people during an expedition, it's extraordinary value for money.
Materials
75 D Nylon Taffeta is what you would expect from a standard tent to comfortably shield one from the elements and keep out the rain. To have this thickness for a hammock is pretty unusual. This is the most comfortable and strongest fabric available and more durable than any mesh or netting.
The triple stitching on the panels provides further durability and safety. Bear Butt has tested this hammock with 800 lbs, and it fared well, although the recommendation is for 500 lbs and one-to-two people.
Color Options
With eight different color options available, we love that every taste is catered to. From pinks and pastels to khaki and deep blue, and every color combo looks good too. However, if you are looking to purchase the Bear Butt Rain Fly, it is worth noting that this is entirely gray with either orange or green stitching.
Stuff Sack
The Stuff Sack is attached to the hammock – a great feature, we feel, to prevent it from getting lost. It measures 7 inches x 4 inches x 4 inches, so perfect for holding books, cell phones, e-readers, gadgets, or snacks when the hammock is set up.
The hammock also fits easily into the stuff sack, making it highly packable and portable.
Weight
When you're hiking or exploring on foot, the weight of the gear you take is important. Bear Butt knows this and has produced the large, double hammock with a weight of just 24 ounces – which is around the same as a single shoe or loaf of bread.
Size
The size of the Bear Butt Hammock is generous, with dimensions of 10 feet long and 6 feet wide it can comfortably hold 2 – 4 people who want to chill together in a comfy, semi-private place.
Cons of the Bear Butt Hammock
There is little to dislike about this hammock, but to make you aware of a few drawbacks we have listed some possible cons of the Bear Butt Hammock.
Rope Suspension
The Bear Butt hammock comes with rope suspension, which can be tree-damaging. To be eco-friendly, another purchase of trunk straps would be required.
Exposed to the Elements
Without another additional purchase, you're pretty exposed to the elements. There is enough room in the Bear Butt Hammock to pull it around you in the hope of keeping out the rain, but this won't be a water-tight solution.
Brand Accessories Limited
Bear Butt retail just five separate products; the Double Hammock (we are reviewing), the New Ultra-light Hammock, Rain Fly, Bug Net, and Kodiak Straps.
Although this is more than adequate for most, some campers like the addition of other products such as Hammock Stands, which should be compatible with Bear Butt products but would require research before purchase.
The Best Alternatives to the Bear Butt Hammocks
Bear Butt is not a global company and has kept its manufacturing small. At times this can mean a long wait for products, as explained by the brand in their Amazon responses to consumers – they're very thorough with this incidentally.
So, there may be times you would need to look elsewhere, and when those occasions arise, we have you covered below.
Aodoer Camping Hammock
With six different color options and at a lower price than the Bear Butt hammock, there's a lot to appreciate about the Aodoer Camping Hammock. Its durable nylon fabric is advertised as being tear-proof, dirt-resistant, breathable, and easy to clean. It has a total weight of just one pound and a bearing weight capacity of 660 lbs.
A great feature of the Aodoer Hammock is that it comes with two tree-friendly hanging straps, which rules out the need for additional, more eco-friendly purchases. This hammock also has a sewn-on storage pouch, which the hammock can be stored in when not in use. The stitching is also triple-stitch.
The Aodoer Hammock takes three minutes to set up and comes with; x2 strong ropes, x2 tree-friendly straps, and x2 aluminum carabiners.
Kootech Hammock
An online best seller with an incredible 15 color options: The Kootech Hammock. This hammock is suitable for two people with a weight-bearing capacity of up to 500lbs. The Kootech Hammock comes with a small attached drawstring sack, which can store the hammock when not in use, making it super lightweight and ultra-portable.
Kootech has included adjustable tree-friendly straps, each strap being 10 feet long with easy locking capabilities to the included loops. The hammock is made from premium nylon parachute material, making it breathable and easy to clean – as well as quick dry.
The Kootech Hammock package weighs 2.18lbs, which is slightly heavy compared to the Bear Butt hammock, but not unreasonable.
Wise Owl Outfitters Hammock
The Wise Owl Outfitters Hammock is a great alternative to the Bear Butt hammock, and we have previously written a full review here. To summarize, this hammock has 15 different color options and is suitable for one-to-two people. The Wise Owl Outfitters Hammock weighs 16 ounces and has a weight-bearing capacity of 500lbs.
This hammock is made from 210T parachute nylon, which is a military-grade material and so offers excellent durability and longevity. It is lightweight and compact to travel with for more extended expeditions and has a full bundle option to purchase, including a Black Hammock, Bug Net, and Rain Tarp.
Frequently Asked Questions About the Bear Butt Hammock
Question: When Was the Bear Butt Hammock First Available?
Answer: The Bear Butt hammock was first launched in 2015. Over the years, the brand has continued to alter and develop the hammock into what it is today – the final one.
Question: Do They Ship to Canada?
Answer: Bear Butt stated in 2016 that they didn't ship to Canada, but this may have changed. Amazon ships the Bear Butt hammock out of America for just over $10.
Question: How Safe are Hammocks?
Answer: There is a saying in the hammock and camping community that goes: 'Never hang your hammock higher than you're willing to fall.' Hammocks are as safe as anything you hang from a tree to lie or sit in. Falling and slipping accidents are always a risk, but you can prevent severe damage by hanging your hammock fairly low to the ground.
The Bear Butt Hammock – Our Verdict
A superb hammock from Bear Butt and very easy for us to recommend.
The Bear Butt Hammock is spacious, of sublime quality, highly affordable, and incredibly portable. As a double hammock with a 500 lbs weight-bearing capacity, it has many functions, from garden parties to camping weekends and all events and occasions in between.
The 75D nylon material offers excellent comfort. The spacious interior means that further comfort, such as pads and pillows, can be added in with ease and still leave plenty of room for position changes – even for the tallest people amongst us.
The carabiners are sturdy and lightweight, and the ropes are durable. However, we would prefer the Bear Butt hammock to come with trunk straps to be more tree-friendly, and this is really our only complaint.
We love the ease of setup, the different color options, and the triple-stitching and appreciated the stitched-on stash bag too.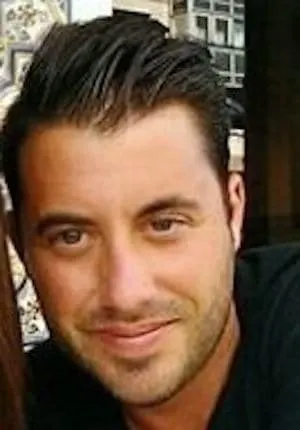 David is a strong advocate of outdoor-related activities and has many years of experience backpacking and hiking around the world, including the Italian and Austrian Alps in Europe as well as central and southern Asia.
Locally, he has also led many groups cycling through Vermont, Nova Scotia, and Wisconsin. David constantly uses and tests the latest gear for the outdoors, which in turn allows him to help others make more informed buying decisions. He's excited to share more of his knowledge and to see others enjoying the great outdoors more because of his advice and recommendations.