Utah is one of the best places to be if you are interested in breathtaking sceneries, rewarding hikes, and immersive adventures in serene nature. How to make your experience even better? Stay at some of Utah's campgrounds – your options are endless, and most of them can satisfy even the pickies adventurer.
If you need some inspiration, we're bringing you our tried and proven tips for the best camping in Utah with our list of the best 10 camping spots in Utah. First, let's discuss some general information on camping in the area.
What you should know about camping in Utah
When it comes to natural attractions, Utah really has it all. The state is home to five national parks, forty-three state parks, seven national monuments, and numerous other publicly accessible areas full of natural beauty.
If you're an avid camper, you probably already know what you're going to do during your next Utah trip. Nevertheless, this area is equally great for camping beginners. Just make sure that you know your do's and don'ts in advance. Here are some good tips for a stressless and enjoyable Utah camping experience:
1. Learn local rules for camping on public lands
Utah's national parks, state parks, and monuments are full of great organized campsites with all the amenities and services you might need. If you choose to stay in one of these places, make sure you understand the rules that apply there and follow the instructions of the staff closely.
Nevertheless, many campers nowadays prefer to stay away from these neatly arranged places and choose to camp in the wilderness. They either find it more romantic, cheaper, or just more peaceful since official campgrounds in Utah tend to get very crowded in the summer.
The good news is that public land in Utah is considered to be the property of all Americans, which means that you are entitled to camp almost anywhere. This type of camping is called "dispersed," and it's allowed everywhere – unless it's forbidden (lookout for the 'no camping' signs).
Dispersed camping can save you lots of expenses and allow you to spend the night in the remote place you might like the most. But keep in mind that it also means that you won't have access to any amenities (toilet/shower/electric outlets, etc.), neither any help nor assistance.
2. Do not underestimate Utah's weather and conditions
Utah has ridiculously diverse weather conditions that can easily catch you off guard. In short, summers in Utah can be sweltering (think 100°F+ hot!), whereas winters are usually cold and snowy (although in higher altitudes, the snow can fall at pretty much any time of year). There's a harsh season of monsoon-like thunderstorms, and dangerous flooding can be a real threat here, even though it might sound surprising due to the desert character of the state.
If you want to stay safe and be perfectly prepared, check the weather predictions and warnings several times a day before you embark on some demanding hike in the area. Also, make sure to adjust your camping gear, equipment, and site of choice according to the actual conditions. In the summer, for example, it's always a good idea to camp in higher altitudes.
Bring a good sunscreen, more water than you think you might need, good quality rainwear, and waterproof pouches for all your electronic devices in case you'd be surprised by a heavy downpour. Southern parts of the state are also known to be very windy, so if you plan to sleep in a tent, buy a good one and secure it tightly.
3. Don't rely on your cell phone too much
Are you used to using your cell phone excessively during your camping trips? Do you rely on it entirely when it comes to navigation or communication? You should know that cell service is very unreliable in numerous Utah's national parks, let alone in the real wilderness in remote parts of the state.
How to stay safe despite this inconvenience? Bringing good and up-to-date paper maps or guidebooks is clearly a good idea. You can also pre-download some quality camping apps or hiking maps into your phone in advance so that you can use them offline once you're off the grid.
Of course, some modern campgrounds do provide wi-fi connections, so you can use these places to get updated on all the latest information (e.g., weather, trail conditions, etc.).
Now when you know the basics, let's move on to our list of the 10 best camping sites in Utah.
10 Best Camping Sites in Utah
1. Coral Pink Sand Dunes State Park Camping
It's no secret that Utah is one of the best places in the whole country for those who want to explore the desert environment and sand dunes in particular. But the beautiful Coral Pink Sand Dunes State Park is truly unique even in comparison with the other parks in Utah. The name of the park says it all – the sand here is indeed pink (or reddish), which makes it perfectly photogenic, especially at sunrise or sunset. Of course, the best way to catch either of these moments is by camping directly in the park.
The campground here offers 22 sites, a much-appreciated shade of juniper and pinion trees, and all the basic facilities you might need during your stay. Visitors mostly praise the camp for being perfectly clean and well maintained. Besides exploring the park on foot, you can also take advantage of your off-road vehicle here.
| | |
| --- | --- |
| Location | Kanab, UT 84741 |
| Recommended for | Tent camping, RV camping, sand dunes exploring, picnicking, off-road driving, etc. |
2. Snow Canyon State Park Camping
Utah's Snow Canyon State Park is one of the best places to camp if you prefer remote areas, tranquility, and the peacefulness of deserts. The scenery here is truly breathtaking – imagine waking up right next to the old lava flows and majestic red sandstone formations. There are many miles of hiking trails, great biking opportunities, and even some very attractive options for horseback riders.
The campground is simple yet very well equipped, just make sure that you get a sufficiently spacious spot for your RV/motorhome since some of the pitches here are very tight. Those who prefer tent camping, on the other hand, will certainly be fine here.
| | |
| --- | --- |
| Location | St. George, UT 84770 |
| Recommended for | Tent camping, RV camping, biking, horseback riding, hiking, desert nature exploring, etc. |
3. Antelope Island State Park Camping
Antelope Island State Park offers some of the most unique environments in the whole state of Utah. This island is located directly in the Great Salt Lake (some 45 miles away from the Salt Lake City downtown), which makes it easily accessible. The island is mostly known for its picturesque charm, beautiful panoramic sceneries, and abundance of wild birds and larger mammals, including bison, waterfowls, and pronghorn.
Antelope Island is also very popular with campers. With its three natural campgrounds (Ladyfinger campground, Bridger Bay Campground, and White Rock Bay Campground) and 52 campsites altogether, this place is most suitable for those who are looking for a simple, natural no-frills experience. It's also perfect for fishing and stargazing.
| | |
| --- | --- |
| Location | Antelope Island Rd., Davis County, Utah |
| Recommended for | Tent camping, RV camping, wildlife watching, stargazing, fishing, picnicking, boating, etc. |
4. Spruces Campground
If you're planning to camp in Utah at the peak of the summer, you might want to skip on the deserts and head a bit higher where the air remains fresh and crisp even in the hottest months of the year. Spruces Campground, which is located in the mesmerizing Big Cottonwood Canyon, is probably one of your best options.
Thanks to its elevation (7,500 ft), this campground is a great place for escaping the scorching temperatures of the nearby Salt Lake City. The area also offers many miles of hiking trails, perfect routes for mountain biking, and many great fishing spots on the gently meandering Big Cottonwood Creek. The campground is very spacious and well equipped, so you should feel comfortable there even when it gets a bit crowded.
Location
Big Cottonwood Creek Rd., Salt Lake City,

UT 84121

Recommended for
Tent camping, RV camping, picnicking, hiking, biking, fishing, wildlife watching, etc.
5. Goblin Valley State Park Camping
Goblin Valley State Park is one of the most popular and most visited state parks in the whole state of Utah. No wonder – this valley is truly unique and unlike anything else you can see and experience in the state. The soft and colorful sandstone has eroded here in the most unexpected shapes and formations; prepare to let your imagination off the leash here.
The campground in Goblin Valley is certainly going to satisfy even the pickiest campers who like to get spoiled with first-class service and all the modern facilities. Besides standard pitches for tents and campervans, this site also rents out several luxurious yurts which can make your experience even more memorable.
| | |
| --- | --- |
| Location | 1110 UT-24, Torrey, UT 84775 |
| Recommended for | Tent camping, RV camping, cabins for rent, yurts for rent, hiking, picnicking, canyon exploring, etc. |
6. Thousand Lakes RV Park Camping
If you're heading to the Capitol Reef National Park or you plan to explore some of the surrounding areas, we highly recommend you to stay at Thousand Lakes RV Park. This is certainly one of the best and most popular campgrounds in the area, which is mostly known for its scenic cliffs, rugged canyons, majestic domes, and unique bridges in the Waterpocket Fold, a geologic monocline extending approximately 100 miles.
The campground offers 65 pull-thru RV sites with complete hook-ups, more than enough tent pitches, and even some comfortable cabins for rent. The amenities here will cater to all needs and tastes – there's even an on-site car repair shop for your complete peace of mind.
| | |
| --- | --- |
| Location | 1110 UT-24, Torrey, UT 84775 |
| Recommended for | RV camping, tent camping, cabins for rent, picnicking, hiking, biking, nature exploring, etc. |
7. Zion National Park Lava Point Camping
Zion National Park is one of the most special places to visit once you're in Utah. The massive sandstone cliffs provide for a stunning backdrop wherever you go in the area, which was inhabited by native people from ancient times. The park is great for hiking, animals and bird watching, canyoneering, and rock climbing on all levels.
If you'd like to camp directly in the park, you have several good options to choose from. If you prefer peace and staying on budget, we recommend going with the Lava Point campground, which is completely free and works on a first-come-first-serve basis. Unlike most of the other dispersed camping sites, this place even has some basic (and reportedly clean) restrooms.
| | |
| --- | --- |
| Location | Zion National Park, Springdale, UT 84767 |
| Recommended for | RV camping, tent camping, dispersed camping, hiking, biking, rock climbing, picnicking, wildlife watching, etc. |
8. Bear Lake State Park Camping
Bear Lake State Park is one of Utah's most popular destinations for those who seek fishing and water sports. There are also numerous lovely public beaches, a nice marina with boat rental services, miles of biking trails, and great conditions for gentle walks and bird watching. If you arrive in the summer, the water temperature can reach 88.9°F, which makes it extremely popular with families and holidaymakers of all types.
Bear Lake has several great campgrounds – the most popular ones are called South Eden, North Eden, and Cisco Beach. As you would surely expect in such a popular area, all the campsites are spacious and perfectly equipped, so that you'd be able to enjoy your time here without any stresses and inconveniences.
| | |
| --- | --- |
| Location | Bear Lake Blvd, Garden City, UT 84028, |
| Recommended for | RV camping, tent camping, cabins for rent, swimming, fishing, boating, water sports, biking, picnicking, etc. |
9. Gooseneck State Park Camping
The deep meandering canyon of the San Juan river known as the Gooseneck certainly provides one of the most photogenic and memorable views in the whole state of Utah. This largely wild and undeveloped area is known as Gooseneck State Park, and you definitely shouldn't miss it whether you're up for an adventurous hike or you just want to take some Instagrammable pictures of this natural wonder.
If you want to camp directly in this area (to catch some glimpses of the spectacular sunset above the canyon, for example), there's a simple yet conveniently located campground near the most picturesque spot above the canyon itself. It has tent pits, fire pits, and simple restrooms, so you should feel comfortable and safe there. Needless to say that the starry nights in this campground are simply unbeatable.
| | |
| --- | --- |
| Location | UT-316, Mexican Hat, UT 84531 |
| Recommended for | Tent camping, RV camping, nature exploring, picnicking, etc. |
10. Arches National Park Devil's Garden Campground
The natural sandstone arches of Arches National Park attract thousands of curious visitors from near and far. Often dubbed 'A Red-Rock Wonderland,' this area is full of unique geological formations, including more than 2,000 natural stone arches, hundreds of pinnacles, and magical balancing giant rocks of all sizes and colors. This area is popular with rock climbers, hikers, and families. Naturally, it's also a great place to camp.
Arches National Park has several great campgrounds, and you can't really go wrong with any of them. Nevertheless, we highly suggest trying Devil's Garden Campground, as its location and scenic views are simply unbeatable. Just make sure to reserve your pitch here in advance – it's very popular.
| | |
| --- | --- |
| Location | Arches Entrance Rd, Moab, UT 84532 |
| Recommended for | RV camping, tent camping, picnicking, hiking, climbing, nature exploring, etc. |
FAQs
Question: Can you tent camp in Utah?
Answer: Utah is a great place for those who like to tent camp. Since (almost) all public land in the state can be used freely for this purpose, your options are endless. There are also dozens of great organized campgrounds with safe and spacious tent pitches and various amenities.
Question: Are fires allowed in campgrounds in Utah?
Answer: In Utah, campfires are allowed basically in all developed and maintained recreation sites. This includes campgrounds, picnic areas, trailer parks, and any home sites. The presence of running water is usually the only condition. Moreover, you are also normally allowed to use stoves or grills fueled exclusively by petroleum fuels.
Question: Where can you fish and camp in Utah?
Answer: If your idea of a great time is a combination of camping and fishing, Utah has many nice spots that can easily accommodate both of your passions. The most popular among them are probably the Antelope Island State Park, the Rendezvous Beach, Little Sahara, or Spruces. Keep in mind that the camping fee or state park admission mustn't automatically cover your fishing permission too.
Conclusion
Camping in the state of Utah can be exceptionally rewarding. No matter if you head to the desert, mountains, canyons, vast plains, or lakeshores, this area is full of attractive and stunningly diverse places that are definitely worth exploring.
Whether you prefer RV camping, staying in a tent, or just watching the stars above you from your sleeping bag, we hope that our tips will help you choose the best Utah campsite for you. Do you have any recent experience with the campsites on our list?
Or do you have some other favorite campsites in Utah? Let us know in the comments below! And if you need some more inspiration, check out our tips for the Best Camping in Oregon or our list of 14 Best Camping Activity Ideas with Kids too!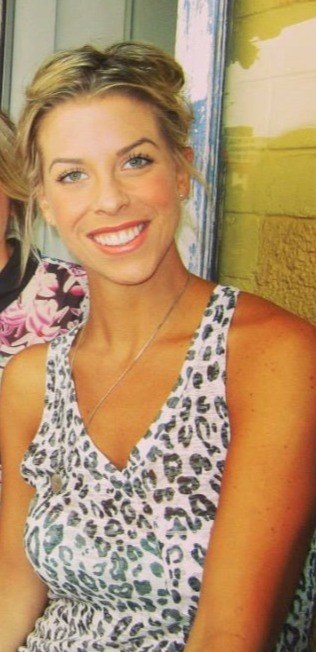 Jodie Chiffey loves the outdoors. If you aren't sure where to find her, check the nearest dirt trail. She loves being outdoors and spends a good deal of time reviewing products like clothing, footwear, and other outdoor gear.
Jodie is a full-time blogger who reviews a lot of the products for us. She writes many of our backpacking gear reviews, outdoor skills advice, and information, and helps visitors find the best destinations for backpacking, camping, hiking, and a lot more.
If Jodie's friends have a travel or outdoors question, they know who to ask and that's why we featured on our website. Now you can get the same great advice her friends enjoy, so you know where to go and what gear to take with you.