Ever wondered how you could make the search for an ideal campsite easier, faster, and more reliable? Founders of The Dyrt app, allegedly the world's fastest-growing camping platform, address this with their dedicated website and app.
Besides the freely accessible version, there's also an upgraded platform with premium features. The Dyrt Pro review you're currently reading explores it in detail. If you never heard about The Dyrt before, this app/desktop platform is a rising star among camping-related websites.
Editor's Choice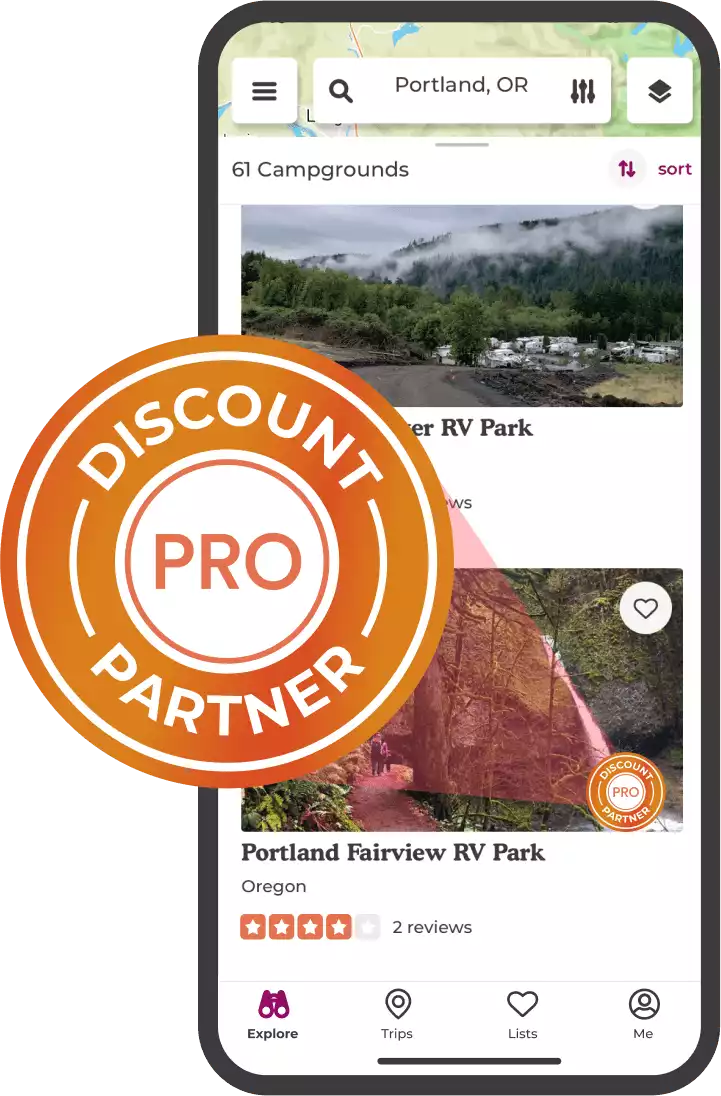 PRO Membership | The Dyrt
Membership Perks:
Plan camping road trips with Trip Planner
Find free dispersed camping with Map Layers
Use our app anywhere with Offline Access
Unlock camping and gear Discounts.
Start Your Free Trial
We earn a commission if you click this link and make a purchase at no additional cost to you.
Imagine something like a TripAdvisor or Airbnb focused on the outdoors – neatly organized searchable databases, map-based finder with a practical "near me" feature, trip planner tool, blog, and forum full of personal recommendations and reviews, etc.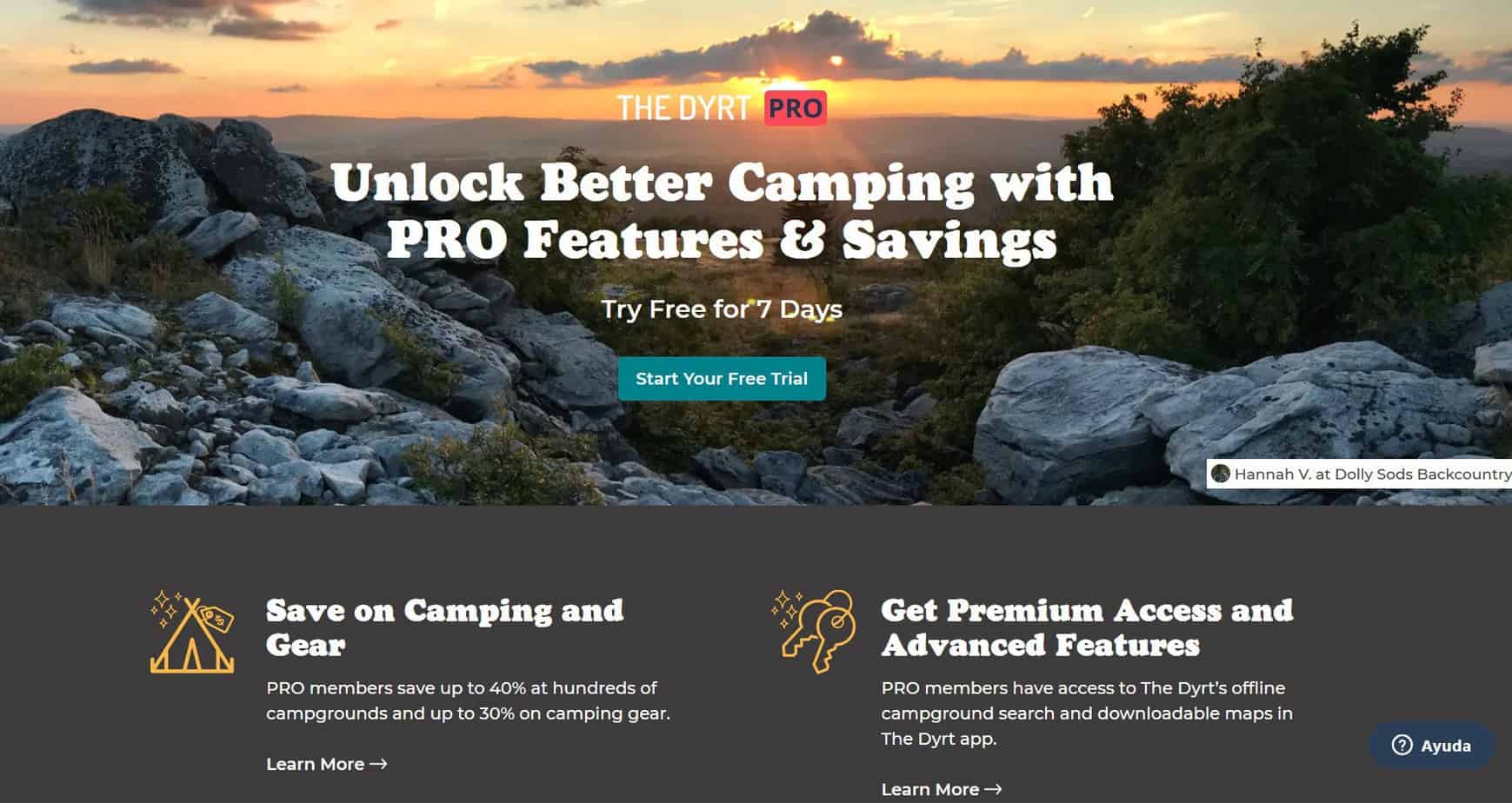 Whether you're planning a road-trip around Wisconsin, family adventure in Oregon, or nomadic romance in Montana, The Dyrt promises to be your one-stop source of all contacts and information. How can this be pushed even further with the paid Pro version?
This article looks at the premium version of the platform and explores how it works, what it does (and doesn't), and if it's really worth your money. Here are the main features that distinguish The Dyrt Pro from the basic version:
These are the most important benefits of upgrading your Dyrt account to Pro membership:
Pro members can save up to 40% at some of the hundreds of selected campgrounds
Up to 30% discount on various camping gear and food (partnered brands)
Campervan and RV rentals discount
Access to offline campsite search (a necessity if you're away from the signal coverage)
The possibility to download your maps and lists for offline use
Premium Trip planner tool
7-day free trial period
Membership with discounts
General Features of The Dyrt App
If you've never used The Dyrt before, this general overview might come in handy:
Outdoor accommodation finder covering the whole continental U.S., Hawaii, and Alaska
44,000+ campsites to discover
Allows you to search for tent sites, RV sites, cabins, yurts, etc.
Search on the map, through the filters, or near you via GPS localization
A detailed profile of each campsite includes available facilities, basic rules and conditions, contact details, pictures, and location.
Authentic reviews from other users.
Direct booking through the platform is now available too.
Advantages of The Dyrt Pro membership
A good outdoor app is an important part of your camping gear. It can help you find last-minute accommodation, inspire you to explore new areas, and help you avoid some mistakes or misfortunes thanks to the reviews and reports from other camping enthusiasts.
The Dyrt's first-time users can be quite thrilled with all the possibilities and options the basic version of this platform has to offer. But if you really want to get the most out of it, upgrading to the PRO version is more or less essential.
Here are several reasons why you probably should consider upgrading, but also some general advantages of The Dyrt itself that distinguish this platform from the competition:
Offline search
Planning your camping trip from behind a desk is certainly fun, but once you're out there in the terrain, you need an app that covers your back in any situation. Providing an offline search feature is basically The Dyrt's main incentive motivating us to upgrade to a paid version.
Of course, just like with any other offline maps and databases, your ability to use these services without momentarily network access depends on the necessity to pre-download certain data into your cell phone.
If you forget to get your offline map in advance (or have constantly full memory that prevents you from doing it), the Pro version will not really help you once you're off the grid. Besides searching for accommodation, the Pro version also allows you to download any of your itineraries or lists and use them when you're offline too.
Trip planner tool
For many of us, planning our trip is almost half of the fun. Dyrt's premium trip planning tool (available only in Pro version) makes the planning process even more enjoyable. It allows you to plan your camping road trip based on the location, distances, vehicle type, hours you're willing to drive per day, and many other factors.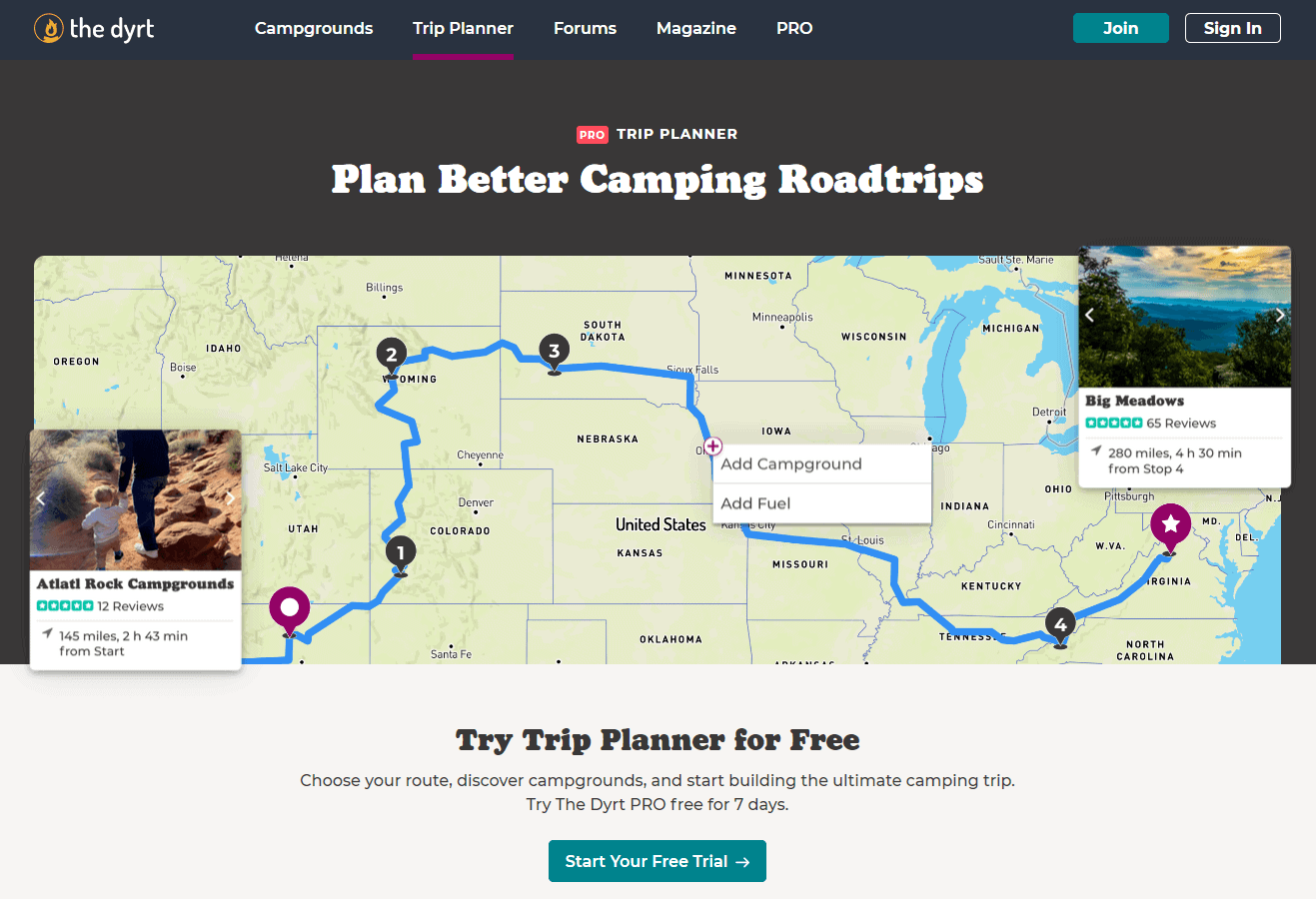 The trip planner works with all 44,000 campgrounds included in The Dyrt's database. Even if you don't use the proposed itinerary word-for-word, this tool is certainly inspiring and thoughtful.
Discounts
As we'll probably mention repeatedly throughout this review, The Dyrt Pro can be recommended mostly to those who go out camping often. Discounts that come with this paid membership only underline this fact.
They can range anywhere between 10 and 40% and apply to the selected accommodation, camping gear, rental services, or camping food. If you use them frequently, they can easily cover your yearly membership fee.
Reasonable price
The Dyrt PRO will currently cost you $35.99 per year. Although this certainly is quite a lot if you plan to use the app on a one-off basis, die-hard outdoor enthusiasts who consider camping their lifestyle will enjoy all the features whenever they like just for $3 a month.
The Dyrt PRO also comes with various discounts (like 50% off for the T-Mobile customers), so you can get it even cheaper.
Cool features that facilitate your search
This is something that applies to both The Dyrt and The Dyrt Pro (although the Pro version makes it even better with its enhanced options). The Dyrt simply is one of the best-looking and most user-friendly camping apps out there.
If you're used to neat interfaces with clear pictograms, interactive maps, and logical design (such as Airbnb, for instance), you should like The Dyrt too. Besides looking good, The Dyrt's interface also works quite well (besides some minor bugs we'll discuss later).
Most of all, it's really efficient in making your search as simple and accurate as possible. If you don't want to scroll endlessly through the long list of campsites, Dyrt's smart filters can help you sort the results according to your actual needs and preferences.
The Dyrt allows you to customize your search very flexibly and accurately, which surely helps this app stand out in the crowd. In total, it allows you to choose from 4 site access types (drive-in, boat-in, hike-in, etc.), 7 campground types (standard, RVs, dispersed, etc.), and 18 filters based on specific amenities and feature present on the site. In addition, you can search by keywords.
Disadvantages of The Dyrt Pro
Although The Dyrt Pro certainly has many advantages, it also has some weaker points. Here are some things you should know before upgrading your membership:
Some minor functionality bugs
Like any relatively new platform or smartphone app, The Dyrt has some technical bugs and imperfections. For example, many users experienced lagging or even freezing their apps during the campground search, which could be only resolved by turning the app off.
Once you reopen it, all your preset filters are gone, and you have to start all over. Some other issues include the necessity to repeatedly tick the "search this area" option whenever you move the map, etc. Most of these bugs, however, are probably just temporary issues that will be addressed by the platform's developers sooner or later.
Limited offline features
To spare you from excessive data stored in your telephone, The Dyrt Pro in its offline mode lacks photographs of the campsites you're searching for.
This can probably lead to some unpleasant surprises. Also, map segments per download are limited (+/- one state at a time max.), so if you plan to do a road trip around the whole country, downloading all your maps will take some time and effort.
Discounts with a limited number of partners only
Although Dyrt Pro's discounts are surely nice, so far the offer of partnered accommodations, equipment sellers, and gear/vehicle rental agencies is quite limited (imagine a few hundred accommodations with discounts from the 44,000+ options in total).
It's possible that these offers will help you find your new favorite gear, or decide on your next accommodation. But many users will probably end up skipping on this benefit because it simply won't fit their needs or preferences.
Payment is renewed automatically
Unless you turn off the auto-renew button in your payment and subscription settings before your currently pre-paid period ends, The Dyrt will keep charging your card automatically.
Although this is quite a common policy (and you still can cancel whenever you like, of course), many people tend to forget to cancel these types of occasionally used services and then feel a bit ripped off.
No foreign campgrounds
When you embark on your outdoor adventures, state borders can easily become unimportant. But while many campground finders cover at least some foreign accommodations (most commonly in Canada), The Dyrt is strictly limited to the U.S. territories. Hopefully, it's just a matter of time, and this platform will extend its coverage soon too.
The Dyrt Pro alternatives you might like
Ultimate Campgrounds
Ultimate Campgrounds is a website and mobile platform that currently aggregates more than 43,000 campgrounds all around the U.S. and Canada.
This makes it a better choice for those who like to venture behind the borders in comparison with The Dyrt, which only covers the U.S. territory at the moment. Ultimate Campgrounds can be downloaded for both iOS and Android.
This platform uses even more filters than The Dyrt – your search will be as precise and personalized as possible. What can be perceived as a weak point is UC's long loading time. Also, this platform is not as sleek and neat as The Dyrt.
RV Parky
If you prefer RV camping to pitch a tent, RV Parky is a neat directory covering thousands of RV camping parks across the U.S. and Canada. This app is very easy and convenient to use. It has various layers, filters, and search options (including proximity of Gas stations and other RV-focused features) that can help you find what you were looking for fast and simple.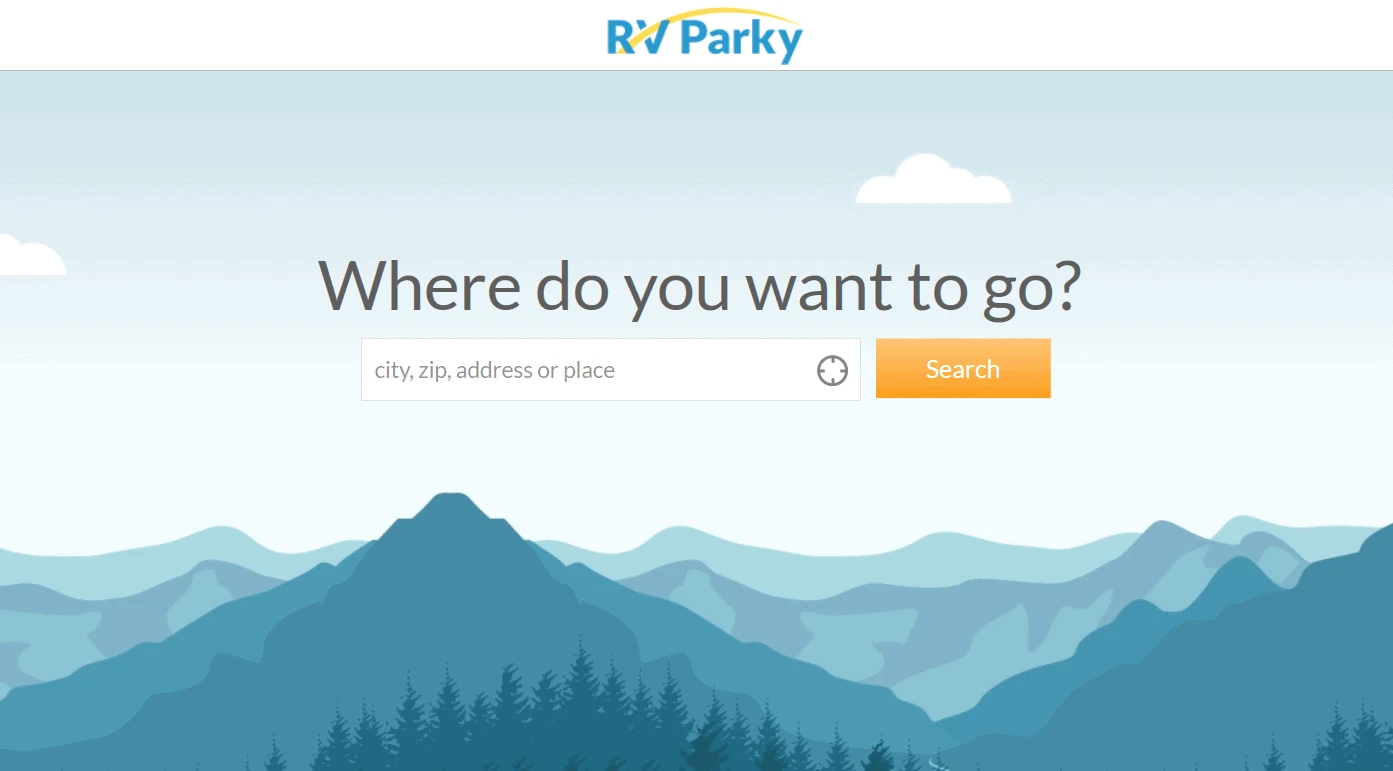 RV Parky also contains a trip planner with an option to share your itinerary with others. Just beware that there are no tent-only options to search, and the campground descriptions are rather brief.
FAQs about the Dyrt App
Here are some of the commonly asked questions about The Dyrt Pro:
Question: Is The Dyrt Pro app free?
Answer: The Dyrt comes in two versions. One is free and available to anyone, the other one is paid and contains premium features such as offline search, trip planner, and discounts with partnered accommodations and camping gear resellers. The Dyrt Pro membership currently costs $35.99 per year. You can try it for free with the 7-day trial.
Question: Can I get a refund for The Dyrt Pro subscription?
Answer: In general, all payments for The Dyrt services are non-refundable. This applies to partially unused Pro subscriptions too. If you want to make sure that you won't be charged for a yearly subscription you don't want to use, cancel your free trial or current subscription at least one day before it expires.
Question: Can I review a campground while I'm offline in The Dyrt Pro?
Answer: Yes, you can write and add your review for a campground even when you're offline. Your contribution will be published immediately when you get back online, and this process will be automatic (no additional action is required from you).
Conclusion – Is The Dyrt Pro Worth It?
If you consider yourself a real camping enthusiast and don't miss a single opportunity to go out and pitch your tent, The Dyrt Pro is a premium app with many great features that should serve you well.
Editor's Choice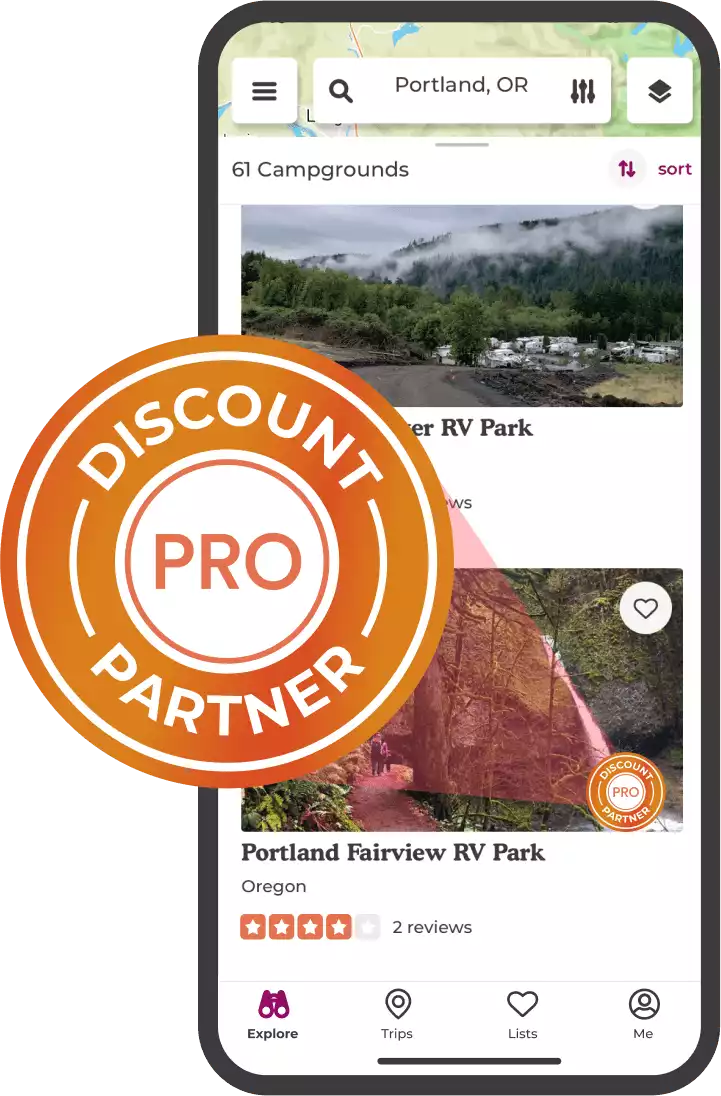 PRO Membership | The Dyrt
Membership Perks:
Plan camping road trips with Trip Planner
Find free dispersed camping with Map Layers
Use our app anywhere with Offline Access
Unlock camping and gear Discounts.
Start Your Free Trial
We earn a commission if you click this link and make a purchase at no additional cost to you.
Although the initial purchase price may discourage you from this membership, if you divide it into months, it's actually a very small investment. In exchange for your money, The Dyrt Pro will provide you with offline search features, a handy trip planner, and also various deals and discounts that can pay your investment back very fast.
Of course, there are some imperfections to consider too. For example, we miss the coverage of foreign campgrounds (at least Canada would be surely much appreciated by many users), and we'd also like to see some small (yet annoying) technical issues resolved. But since The Dyrt is allegedly the fastest growing platform of its kind, we're hopeful that it will keep getting better.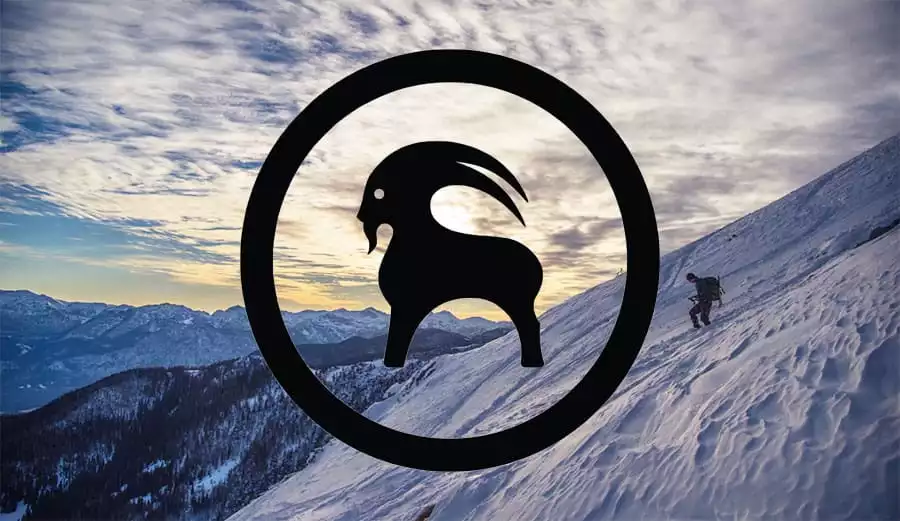 Discover an amazing brand: Backcountry
Outdoor gear and clothing from big brands to the small and undiscovered. Find everything you need for your next adventure at Backcountry.
Shop All Sale
We earn a commission if you click this link and make a purchase at no additional cost to you.
Further read: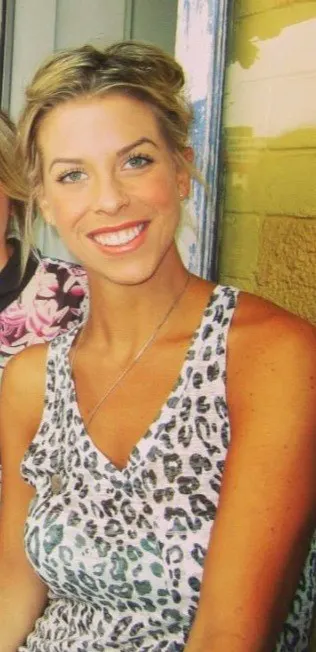 Jodie Chiffey loves the outdoors. If you aren't sure where to find her, check the nearest dirt trail. She loves being outdoors and spends a good deal of time reviewing products like clothing, footwear, and other outdoor gear.
Jodie is a full-time blogger who reviews a lot of the products for us. She writes many of our backpacking gear reviews, outdoor skills advice, and information, and helps visitors find the best destinations for backpacking, camping, hiking, and a lot more.
If Jodie's friends have a travel or outdoors question, they know who to ask and that's why we featured on our website. Now you can get the same great advice her friends enjoy, so you know where to go and what gear to take with you.